Music recording software is essential for any business involved in the production of professional-quality music media. There are many such kind of tools available now that are both free and premium, making it difficult to determine which one is best for recording music. There are also many free music tools available on the Internet that you may use to shape your songs when composing. This guide will teach you what a music recording program does, what to look at when searching for a free music recording software that offers the best tools and features. We've compiled a list of the top nine recording tools for your convenience.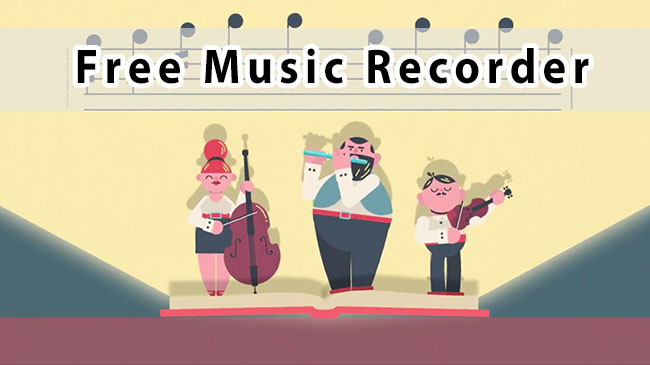 Top 1. Audacity
This open-source and free music recording software for Windows 10 is remarkable. It has a smooth interface. Using this software, you can record, edit, and mix the audio to your liking without dealing with complicated external equipment. The software offers good quality options of 24-bit, 16-bit, and 32-bit. You may also use the program to alter the high-pitched sounds and bass and perform frequency analysis.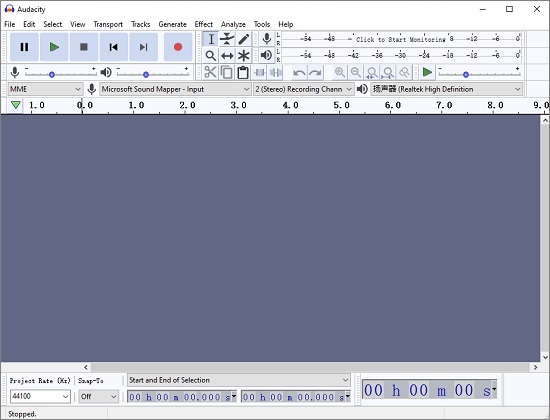 Pros:
Smooth interface
Edit and mix audio
Alter sound frequency
Free and Open source
Cons:
Not a lot of filtering options
Supported OS:
Windows, macOS, and Linux
Top 2. Sound Forge
Sound Forge is a solid and professional free software for recording music. It allows multi-channel recording and contains a ton of plugins for editing audio. It offers a fantastic user interface that is geared toward audio pros that require powerful audio processing. It allows you to capture a recording of up to 32 audio channels. The latest edition even includes a customizable design that you may tailor to your preferences to enhance productivity.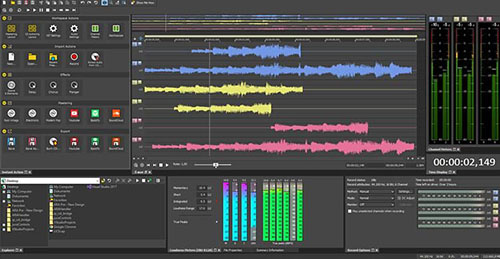 Pros:
Multi-channel recording
Multiple plugins
User-friendly interface
Customizable design
Cons:
Not many sound quality options
Supported OS:
Top 3. Adobe Audition
Professionals use Adobe Audition because it is the most advanced music recording software free available. With advanced tools, it elevates audio editing to a new level. It contains a plethora of excellent features that can significantly enhance your audio quality in a short period. The software is well-known for its powerful multi-track display and waveform functionality. Aside from the features mentioned, this program also allows customers to combine multiple audio files into a single file, fix audio gaps, and produce sound clips in various formats. Once you've mastered it, you'll be able to record great audio for your production house easily.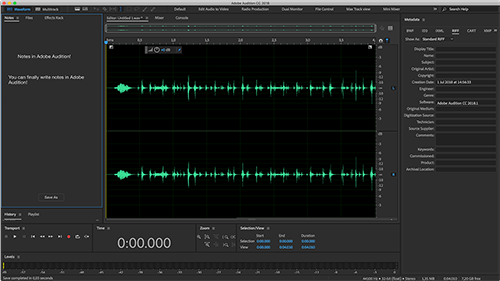 Pros:
Advanced editing features
Combine multiple files
Multi-track display
Fix audio gaps
Cons:
Not suitable for beginners
Supported OS:
Top 4. Ardour
Ardour is open-source software that works with practically every current operating system. This best free music recording software has a simple interface and a variety of specific functions that improve the quality of voice recording. Here, you may chop, expand, or divide your audio recordings. You may also download MIDI tracks and audios from the online music library or your PC's hard disc to blend sounds and become innovative with your recordings.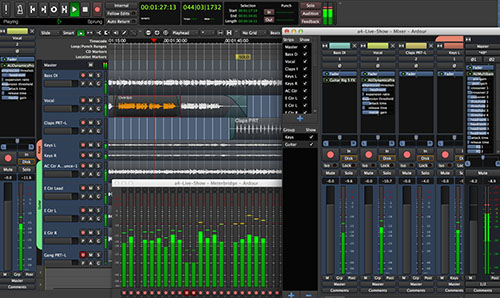 Pros:
Open-source software
Multi-track recording
Audio editing
Downloaded MIDI tracks
Cons:
Very complicated for beginners
Supported OS:
Top 5. GarageBand
GarageBand is a fully-featured musical software that builds rhythms using natural-sounding audio and various instrumental variations. This free music recording software includes a plethora of settings for Bass, Keyboard, Drums, and other instruments that may be used to create distinctive music. The software consists of various outstanding amplifiers and plugins that can be used with your recorded audio.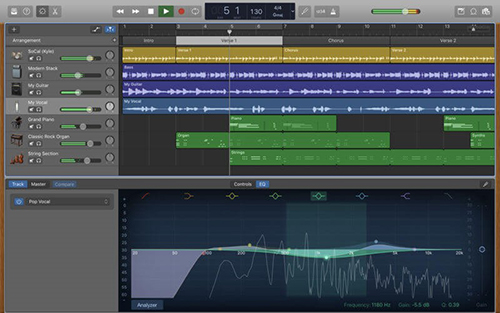 Pros:
Natural sounding sounds
Variety of instruments
Multiple effects to use
Preset to make different sounds
Cons:
Do not support external equipment
Supported OS:
Top 6. WavePad
WavePad has a straightforward user interface, yet it contains many complex capabilities that win it a spot on this list. This best free recording software for music also allows you to capture audio, compose the music, edit audio gaps, and remove the ambient sound. It offers a highly adjustable toolbar that allows customers to retrieve and modify features within the software at their leisure. This enables consumers to create a more personalized experience. The software also has a multitude of special effects that may be applied to enhance the performance of your audio. You can easily add filters such as distortions and echo while tuning and equalizing the audio.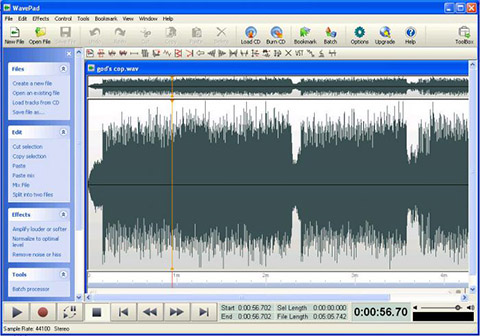 Pros:
Compose music and edit audio
Adjustable toolbar
A multitude of special effects
Additional voice features
Cons:
Only support one single track
Supported OS:
Top 7. Ocenaudio
Ocenaudio is one of those intelligent editing programs that handle all aspects of audio recording and editing. This free software for recording music is an excellent voice recorder, but it is known for superb and powerful editing. This tool's numerous technical functions are wrapped in a beautiful interface that is simple to use. Also, it enables users to apply various audio filters and review them in person while recording is still taking place.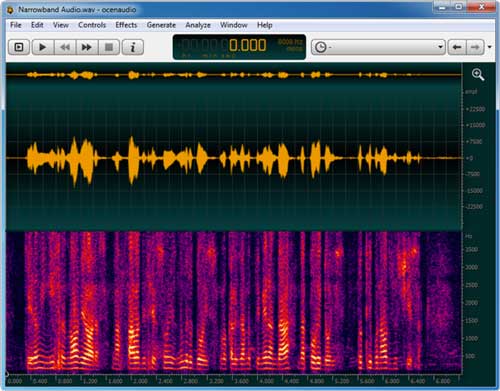 Pros:
Extremely practical and easy to use
Modify audio and add effects
Preview audio
Simple interface
Cons:
The interface can be confusing at first
Supported OS:
Top 8. QuickTime Player
QuickTime Player can be used as a video editing tool, but it also lets users record their Mac's audio and video while they're using it. To start recording, go to your File menu and pick New Audio Recording. Moreover, there are numerous editing options available in QuickTime once the recording has been completed. You may use these tools to edit, cut easily, and even split your audio recordings.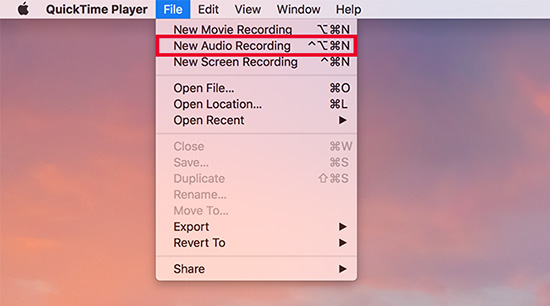 Pros:
Audio and video capture
Sleek and modern user interface
Audio editing
Alter audio quality
Cons:
Not many filtering options
Supported OS:
Top 9. Wavosaur
Wavosaur is a free music recording software for Mac with many features as a premium music recording app. It includes all the tools needed to edit voice, create music videos, shoot, analyze, and even volume convert changer. This software simplifies file processing by using WAV and MP3 format. It also supports plugins, effect editing, stereo audio files, and the ASIO driver.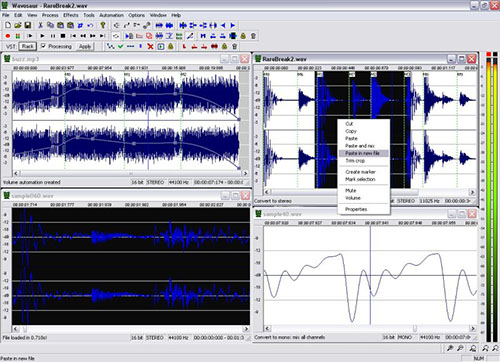 Pros:
Several interfaces
Audio Editing
Sound wave depiction
Numerous processing options
Cons:
Supported OS:
Recommendation of Joyoshare VidiKit (Win & Mac)
Joyoshare VidiKit - Screen Recorder is a dedicated video and audio recorder with many editing functions that allow you to clip, combine, and trim videos properly. It will enable you to record both the screen and the audio at the same time with ease. It is a fantastic audio editing program for trimming and cutting audio and a variety of other tasks. This best music recording software can assist you in recording audio and video without delay. In short, this powerful tool makes it easy to customize codec, quality, bitrate and more based on your needs.
Key Features of Joyoshare VidiKit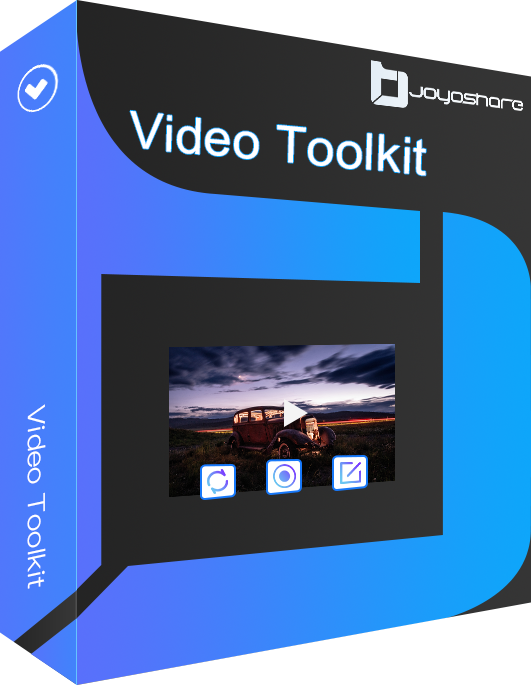 Capture both the audio and the screen at the same time, with no lag
Allow users to change channel, sample rate, codec, quality and bitrate
Quickly cut a specific section of the audio
Record streaming audio, Discord audio, Chrome audio and gameplay audio
Function to edit ID3 tag under the Record audio mode
Conclusion:
Audio recording software is required for music production houses, which have a wide range of uses. It may be used to create podcasts, film projects, music, and more. We hope this information can aid you in your search for better music production software, in which some of the best free music recording software can be used to create high-quality music without any hassle. Download a recording tool to help you record music quickly and easily.