As is known to all, Microsoft Teams is one of the most reputable tools to have meetings and initiate recordings. However, many users found problems in the process of using it. They reported Microsoft Teams recording not available, recording button missing or start recording option greyed out issues. Surely, such kind pf problem prevents the normal file recording and saving. Is there a workaround? Of course! After our search, collection and test, 6 best solutions are provided for your reference.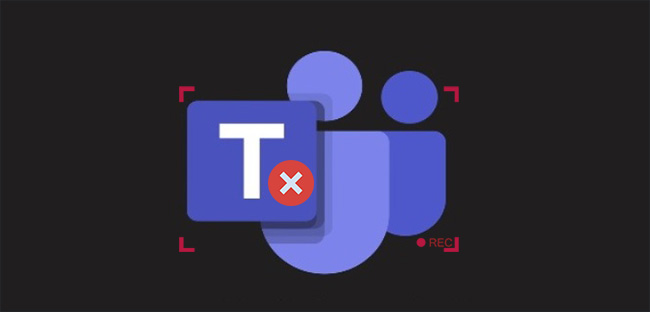 Solution 1. Check What You Record: Meeting or Video Call?
Q:"I called my colleague on Microsoft Teams and my intention was to record the call (video + audio). However, there was no option for recording the meeting. Why is the recording option not appearing on Teams?" - From Super User
Many users, especially newcomers, don't even understand what Microsoft can record. In fact, its recording function is for meetings, not video calls. If you chat with your friend or in a group via video call, you just realize you can't find it anywhere. Here are some steps that you can follow to figure out your Microsoft Teams not recording video issue.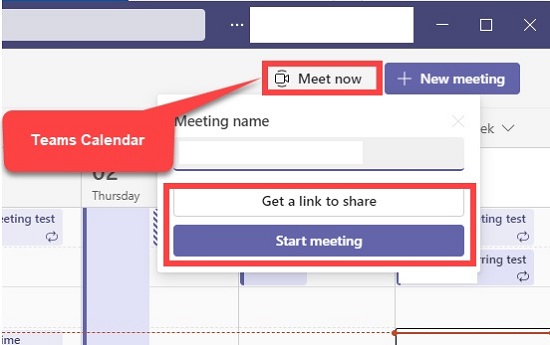 Step 1: Open your Microsoft Teams and go for Calendar;
Step 2: Find "Meet Now" on the top and click it;
Step 3: You can "Get a link to share" or "Start meeting" to invite others you want;
Step 4: Now you can record your meetings with the recording option.
Solution 2. Check Whether You Meet Recording Requirements
Teams recording greyed out? You should make sure that you are qualified to record meetings in Microsoft Teams. Now we list basic prerequisites below so that you can better refer to.
● The account types should be Office 365 E1, E3, E5, A1, A3, A5, Business Premium, M365 Business, or Business Essentials.
● You have permissions to upload video and own a Microsoft Stream license.
● There is enough space to save your recorded meetings.
● You are not a guest, or anonymous, federated user.
● Set "Allow Cloud Recording" "On" in Teams "Meeting Policies" and Select "Global (Org-wide default)".
● Agree the meeting recording guidelines set by IT admin in Teams.
● Make sure the location is allowed, including US, UK, Europe, Asia Pacific, Australia, India, and Canada.
Solution 3. Update Microsoft Teams
Anyone who can't record Teams meeting in application is suggested to first test whether it's possible to use recording feature in its web version. If there is no problem, you should then make an update for Microsoft Teams. Just press on your profile picture, click "Check for Updates", restart Teams app and record again.
Solution 4. Clear the Cache
Probably, your Microsoft Teams has cache, which causes glitches and makes your recording feature unavailable to use. To solve this issue, you need to clear the cache and then restart Teams to see whether it can work normally. Open your File Explorer and navigate to C:\Users\UserNale\AppData\Roaming\Microsoft\Teams. Hereafter, access to the cache folders as follows to remove all data:
\%appdata%\Microsoft\teams\application cache\cache
\%appdata%\Microsoft\teams\blob_storage
\%appdata%\Microsoft\teams\databases
\%appdata%\Microsoft\teams\GPUcache
\%appdata%\Microsoft\teams\IndexedDB
\%appdata%\Microsoft\teams\Local Storage
\%appdata%\Microsoft\teams\tmp
\%appdata%\Microsoft\teams\cache
Solution 5. Set Teams Parameters
If you get into a situation where your Microsoft Teams start recording greyed out or missed, you can try to enable it by using commands below:
Step 1: Use command Connect-MicrosoftTeams to connect your Teams with tenant;
Step 2: Use command Get-CsTeamsCallingPolicy -Identity Global to verify your CsTeamsCallingPolicy status;
Step 3: Use command Set-CsTeamsCallingPolicy -Identity Global -AllowCloudRecordingForCalls $true to finish all settings.
Solution 6. Try Alternative to Record Microsoft Teams Meeting
Sometimes, finding an alternative to help record important content is recommended, especially when you are urgent. Among all, Joyoshare VidiKit - Screen Recorder is a good choice. It is professional sufficiently with stunning recording features to record various meetings from Microsoft Teams, Zoom, Webex, Skype Meeting, Google Meet, BlueJeans and more. You don't have to worry about recording duration, output format and quality. All of them can satisfy your needs.
Key Features of Joyoshare VidiKit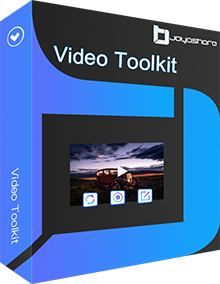 Decent tool to record Microsoft Teams meeting with high resolution
Allow unlimited recording and task pre-scheduling
Capture audios from meeting videos and computer system
Support recording content in full screen or for partial region
With options to trim video, set shortcuts, add watermark, show cursor, etc.
Step 1

Start Screen Recorder in Joyoshare VidiKit

Download Joyoshare VidiKit on your computer and fast finish the whole installation process. Get this video toolkit program run, go to Record - Screen Recorder - confirm "Record video and audio" mode.

Step 2

Choose a Region for Teams Meeting

You can prepare the window of your Microsoft Teams meeting in advance. Go back to Joyoshare VidiKit, click "+" under Capture Area to choose a region that is matchable. Moreover, it's handy for you to hit "Options" in this screen recorder and set format, watermark, recording time, audio, etc.

Step 3

Record a Meeting in Teams

Now click on "REC" button in this program to originate a recording. Within the 3-second countdown, start a meeting in Teams and re-adjust the capture area. Your meeting video and audio will be recorded. Besides, there are different tools in the menu bar you can apply to cut, pause and stop.

Step 4

End Meeting and Save Video

Once whatever you want has been kept by Joyoshare VidiKit, you can stop recording. Afterward, a History window will show and include the file in the list. Simply preview and edit it as you need.
Conclusion
Your Microsoft Teams recording not available issue can be fixed now. The solutions we share with you in this article are popular and useful. You can try basic ways one by one at your convenience. However, don't get too hung up on using Teams official recording. In an emergency, it's practical to compromise and try alternatives such as Joyoshare VidiKit.