As videos are getting more and more popular for marketing products or services, screen recording has become quite essential. However, due to the complex user interface of screen recording software, it's no easy job for most of us, especially the beginners to record an amazing video as smoothly as we expect. To solve such kind of frustration, this article will focus on the top tips of screen recording and make it easier for everyone to capture appealing screen videos at fingertips.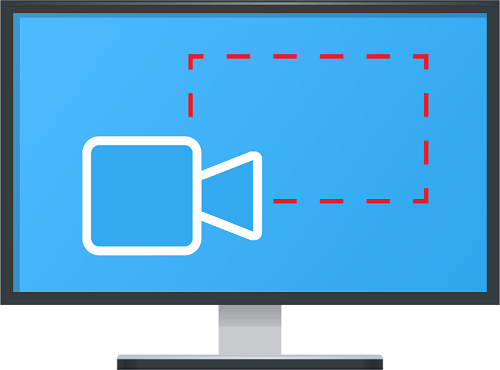 What Is Screen Recording
It is the latest digital technique to record computer screen using software. Screen recording is also called screen-cast or screen video capture. It helps to demonstrate and share information face to face with audiences, so it is gaining popularity.
Some ways video and screen recorder can be used efficiently are given below:
• For new product's demo and explanation
• For tutorials, demonstrations, and how-to videos
• For boosting social media and obtaining more likes
• For presentations to explain concepts as well as add visual appeal
• For adding a personal touch to your screen capture
Useful Tips of Recording Smooth and Appealing Videos
Many users experience lags while recording screen due to several reasons. For example, screen capture app needs hard computer hardware because of high frame rates, video quality increase, visual effects and synchronize narrations. This can cause the recordings to turn blunt and vague. Below are tips to record screen without any glitch.
For game and tutorial videos choose user friendly software with powerful screen recording capabilities. Many apps offering variety of valuable features are available, so make sure to select one that will allow you to create an appealing video.
Totally close every irrelevant program

Screen recording process needs lot of system resources for operating smoothly. Irrelevant programs running in the background can slow the video, so close them before you start to capture the video. Too many processes mean PC consumes more RAM and CPU resources, simultaneously, which is not good for screen capture. Close them using systems task manager.

Modify record setting

Before video recording set right resolution, frame rates and brightness for computer screen. Remember, choosing high resolution means more need of memory space. For example, recording 1080 HD on full screen means more pixel information recording and more memory room occupied, which can trigger a lag. However, you don't wish to compromise on high quality, so employ area screen capture mode instead of full screen.

Reduce frame rates

Frame rates determine how frequently program captures image for screen recording per second. Basically, 10~15 is sufficient frame rate for clarity, if your project is a tutorial video. On the other hand, for webcam or game play video frame rates get higher.

Simplify display color quality

People prefer high color display on desktop screen. More rich color means more use of computer resources for screen recording. The difference between 16 & 32-bit color for computer is huge. Therefore, lower screen color quality to save resources for screen recording. Set it at 60 Hertz, which is sufficient and does not damage your eyes.

Optimize audio input

As you need to introduce your voice via microphone, system memory is needed to see that it functions properly. You can disable sound during screen recording and then dub the video alone. This will allow screen-recording process to progress fluently.

Record multiple videos and then merge

It is simple to use pause function while recording, so as to save each minute as small video clips. Ultimately, merge these entire video file together. This can help to resolve the lag issue.
Conclusion & Suggestion
To sum up, in order to record a fantastic screen video with ease, the key is finding a proper screen recorder that suits your needs the best. It should be easy to use with flexible recording and editing options. If you are looking for such a video capture, then you are suggested to test out Joyoshare VidiKit - Screen Recorder, a complete and simple to use screen capture tool which can record any desktop activity in lossless quality. It can record your screen videos with audios and save the recordings in popular formats like MP4, MPEG, MOV, FLV, etc. In addition, it supports adding effects to recording and creating scheduled tasks, etc. For more details, you can download the free trial version of this smart software to test it by yourself.