Q:"How do you screen record on a Chromebook?"
Once upon a time, recording a screen was a tricky and frustrating task for Chromebook users. Due to the lack of native recording support and the non-ubiquity of Chrome OS, it takes time to find the decent tool and ask around for a possible solution. Luckily, the arrival of Chrome OS 89 has put an end to that misery. It has developed built-in Chromebook screen recorder to help us directly and quickly complete a recording task, without downloading third-party software and installing extra plug-ins. If you are interested and want to take a crack at recording with it, don't hesitate to update your device's system now!
Part 1. How to Screen Record on a Chromebook
Step 1

Enable Screen Capture on Chromebook

Open your Chromebook, head to the lower right corner of the desktop, find and click the clock on the Shelf. You can click its arrow-shaped icon to fully expend all options in the menu. You can see Screen Capture located there. Simply hit it to make the recording toolbar appear on the bottom of your Chromebook desktop. Note that you can alternatively hold and press the keyboard shortcut Shift + Control + Show windows to let the toolbar be activated and displayed.

There are two recording mode in the Screen Capture toolbar. The first one is camera-shaped that allows you to capture static images and take screenshots on your Chromebook. The second one is video-shaped that enables you to record screen video, which should be chosen by us now.

Step 2

Choose Recording Area

Chromebook has provided three ways for us to record the screen, including full screen, partial screen and a window. According to the content you'd like to record, choose an appropriate way.

Note: Don't ignore the gear-shaped icon in the toolbar. You can click on it and turn on Record microphone to get desired sound and make voiceover.

Step 3

Start to screen record on Chromebook

Depending on the type of area you choose, the operation to start recording will also be slightly different. With Full Screen, you should click anywhere on the Chromebook desktop to initiate a recording assignment. For Partial Screen, you should manually drag with the mouse to draw a region you want and then press the "Record" button. For Window, select a specific window that you desire to record. Afterwards, you can see a 3-second countdown on the desktop and the recording will soon start.

Step 4

Save and check recorded file on Chromebook

As long as the screen activity is recorded, you can click on the red recording button to end it. A notification will display that shows "Screen recording taken". Click "Show in folder" and you'll be led to your local "Downloads" folder on Chromebook. The video will be saved in WEBM format only and you can open to check it as you want.
Part 2. FAQs about Screen Recording Chromebook
Q1

How to access screen recordings folder after the recording?

If you forget to access Downloads folder by clicking on the notification after stop the recording, you can also go to run Launcher on the Shelf of your Chromebook and check Files - My File - Downloads. You can also go ahead to My Files - Videos to find your completed video files.

Q2

Can you upload recorded videos to Google Drive?

You can see Google Drive tab in the left column when you enter your screen recording folder as we said above. Then simply drag the video to it. Or you can open Google Drive first, go for New - File Upload to upload your wanted videos.

Q3

Who can use the built-in screen recorder on Chromebook?

The one who has Chrome OS 89 and the later can directly use the official Screen Capture feature on Chromebook. However, if you are running Chrome OS 88 and the earlier, you can only use the Flags Screen Capture, which is experimental for you to test and has some potential bugs. Here's how to enable it on your old Chrome OS: Open Chrome - Put chrome://flags#screen-capture into the browser - Check "Enable". You can restart Chrome browser and try to record your screen.

Q4

How to save the recorded video in MP4 or other formats?

Chromebook can only save the recorded video as WEBM file. Though this format is compatible with lots of device and player, you may prefer to save it to other desired one. In this case, you can only convert it using a video converter. Or you can record your Chromebook screen with other Chrome extensions or 3rd-party screen recorder if you don't mind.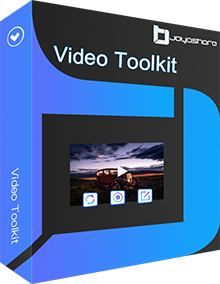 Professional 1080p 60FPS screen recorder for Mac and Windows
Support MP4, MOV, HD MKV, MP3 and more mainstream formats
Record part of screen, full screen, including videos and audios
Independently capture sounds via microphone and system
Add cursor and click effects, watermark, schedule, specify parameters
Record games, meetings, music, video chats and more without time limit