Q: "What's the best/cheapest way to capture 3DS footage?" - Reddit
Developed as a handheld game console by Nintendo, 3DS's ability to display stereoscopic 3D effects must be new and exciting to you. Is it a favorite game to get your attention as well? As we mentioned in the post, you'll probably wonder how to record 3DS gameplay and share it on social media. It doesn't matter if you don't know now. After learning six methods in this article, this is no longer the case.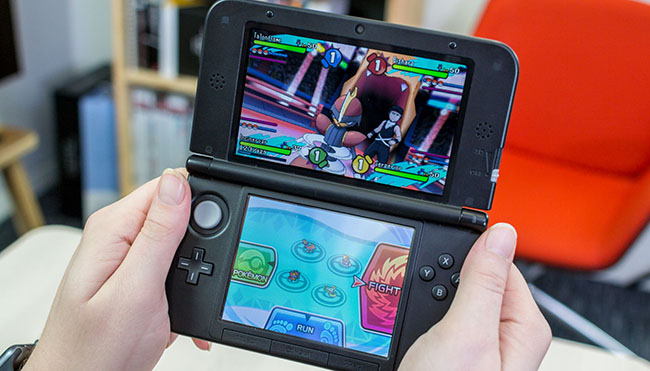 1. How to Record 3DS Gameplay on PC (with Capture Card)
1

Joyoshare VidiKit

Joyoshare VidiKit - Screen Recorder is a proper choice for perfectly recording game music, grabbing microphone sounds, and capturing high-resolution video from 3DS. With built-in yet simple-to-operate editor, it even cuts out the underperformance of the game, rename it for easy management and change ID3 tag info. Best of all, it offers up to 60 fps to record your gameplay and adjusts resolution, codec, etc. as you wish. Also, you have the power to preview recorded 3DS recording before saving it.

Key Features of Joyoshare VidiKit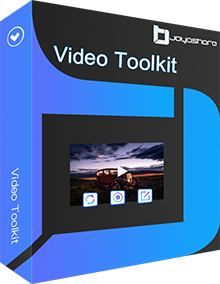 Record 3DS gameplay with audio from both system and microphone
Specify frame rate, sample rate, resolution, codec and more before recording
Customize quality, preset output format and schedule recording task
Post-process 3DS gameplay recording by trimming, renaming and editing
Record 3DS gameplays like Pokemon, Animal Crossing, Luigi's Mansion, Picross 3D, etc.
Step 1: Prepare 3DS capture card
Purchase a Nintendo 3DS capture card and install it on your 3DS game console (limited to some regions). Also, it's available to send your game console to the company for installation and place an order online to receive later. Connect 3DS game console with your capture card by plugging HDMI into the input port of game console. Then, plug another HDMI cable into your monitor from the output port of the capture card. Don't forget to connect your capture card and computer using a USB cable.

Step 2: Run 3DS video recorder

Simply launch your installed Joyoshare VidiKit. It's better to select "Record video and audio" mode after clicking Record - Screen Recorder and enable system/microphone sound one after one.

Step 3: Configure 3DS recording settings
Besides, click the gear icon to confirm the output format. Click the gear icon to change codec, quality, resolution, channel and more parameters when you change format. To add watermark, you can click the Watermark option and customize its position and scale. Creating schedule recording task and highlighting clicks are also available in this 3DS recording tool.

Step 4: Select 3DS recording area
After you configure the settings, navigate to Capture Area section to confirm your recording region. Here, you can click the rectangle button to change area by dragging and dropping blue frame. Also, you can choose standard area by clicking the inverted triangle button.

Step 5: Begin to record 3DS gameplay
Now turn on 3DS and click on the blue "REC" button to record gameplay on your 3DS after 3-second countdown. During the process, you are able to click "Pause" to skip unnecessary content. Once the game is over, you can click on the "Stop" button to save it. Then a History window will pop up to let you play the 3DS video file, change its name and trim unwanted parts.
2

Elgato Game Capture HD

To record 3DS with Elgato Game Capture HD, you should get a capture card in advance. After that, you will be in a position to stream and capture all gameplays in 1080p 60fps on your computer and upload your recorded video to social websites like YouTube, Vimeo, Facebook, Instagram and more. Wonder how to do that easily and swiftly? No worries, just scroll down to find and follow the below detailed steps.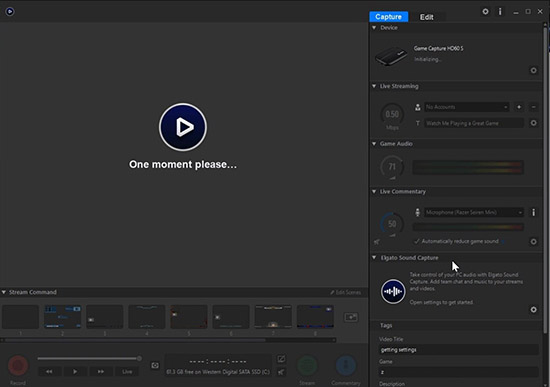 Step 1: Use HDMI cable to connect HDMI "OUT" port of 3DS to the HDMI "IN" port of the Elgato capture card.
Step 2: Connect Elgato capture card with HDMI "OUT" port to the "IN" port of your monitor by using another HDMI cable.
Step 3: Link your Elgato Game capture card to computer with a USB cable.
Step 4: Download and install Elgato Game Capture HD tool to start the 3DS gameplay recording process.
2. How to Record 3DS Screen without Capture Card
Another method that doesn't require capture card is to use a mobile phone and a clamp to record directly. Yes, it sounds a little ridiculous. But it's fine if you're willing to compromise on quality without paying too much for a capture card.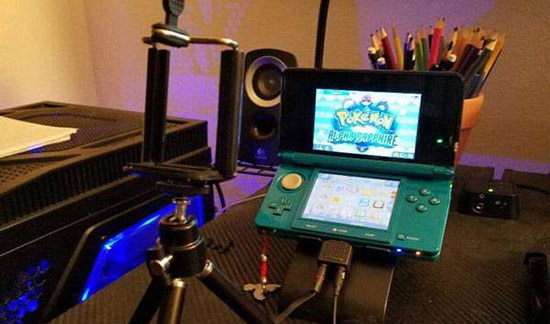 Step 1: Attach the phone to the fixture you have prepared beforehand and adjust to the best recording position;
Step 2: Open the camera in your mobile phone and further adjust the view angle to full screen;
Step 3: Keep your surroundings quiet without any noise and start to play 3DS game to record;
Step 4: Close camera and save the recording once your gameplay from 3DS comes to end.
Part 3. How to Record 3DS with 3DS Screen Recorder
1

Vidmore Screen Recorder

Vidmore Screen Recorder is good at taking screenshots and capturing 2D/3D games, online games or even flash games on PC. It's equipped with attracting features, such as real-time drawing, video trimming, hotkeys setting, GIF output and mouse effects.

Step 1: Download and run Vidmore Screen Recorder on your computer. Then get 3DS gameplay ready after connecting your game console to computer with capture card.
Step 2: In the interface of Vidmore Screen Recorder, you can choose to record system audio, mic audio and webcam as you want. Also, Customize the recording area by clicking appropriate options.
Step 3: Click the big REC button to begin the 3DS gameplay recording process when you are ready.
Step 4: To finish the process, just click the stop recording button and save your recorded video.
2

Bandicam

As a classic tool for recording games, Bandicam is definitely not to be missed. It captures and produces gameplay video from 3DS with high quality output, even saves recording in 4K resolution. It's your turn to activate its game recording mode and insert shapes to enhance your file.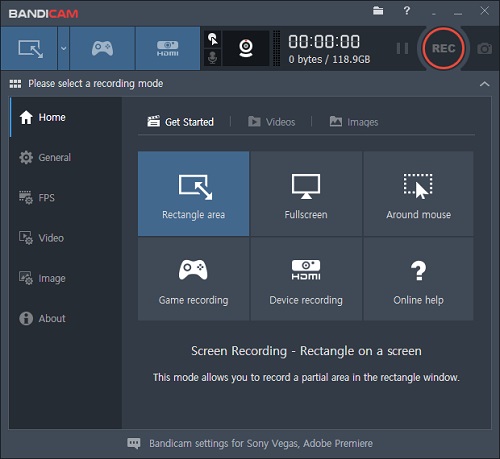 Step 1: Download Bandicam from its official website to your computer and activate this screen recorder on your Windows.
Step 2: Use your mouse to choose Rectangle area and specify your recording region.
Step 3: Connect game console to PC, open your gameplay and click the REC button or press the F12 hotkey on keyboard to start and stop recording.
3

AceThinker Screen Grabber Pro

AceThinker Screen Grabber Pro can be a nice option to capture 3DS gameplay. It records in full screen or partial region. Moreover, it is just a piece of cake for it to grab audio at the same time and add special watermark to label it.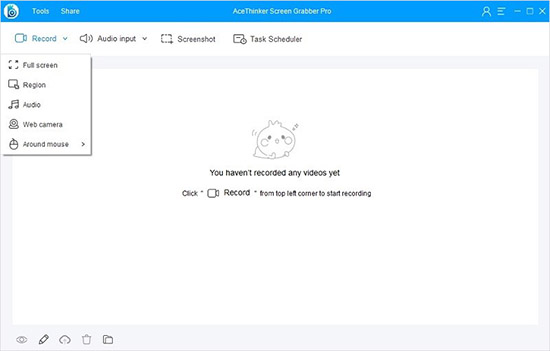 Step 1: Install AceThinker Screen Grabber Pro on computer and activate this tool. Click the Record button in the menu and choose Region option to change the 3DS recording area.
Step 2: Click OK after you configure audio, output format, codec and more settings to start recording.
Step 3: Click the Stop button to finish the process and a window with recorded video will appear on your screen. Now, you can preview and edit your 3DS recording.
FAQs
Q1. How to record on your 3DS?
For old version: Actually, it is impossible for you to record 3DS by using external card/cable or capture card as it is extremely poor expandability. The only chance for you to do that is to modify the console or use a camera.
For new version: Fortunately, you can record 3DS by choosing and using all solutions that we mentioned above.
Q2. How to play music on 3DS while playing a game?
A: You can't play music on 3DS while playing a game and 3DS doesn't allow you to play Spotify.
Q3. How to stream a 3DS game?
A: To get started, you should connect your monitor or computer with your 3DS using a capture card. Then choose your desired program to stream the 3DS gameplay.