As the saying goes, "technology has changed our lives". Nowadays, as an indispensable tool, video communication software has been updated to support webinars and video conferencing. The emergence of such software benefits both organizations and common people. For enterprises, they can save on location rental and invest funding in staff welfare or brand publicity. As for employees, commuting time has been greatly reduced on account of working at home. Zoom and Livestorm rise in response to the proper time and conditions. In this article, we are going to talk about two similar software providing homogeneous services -- Livestorm vs Zoom in the market.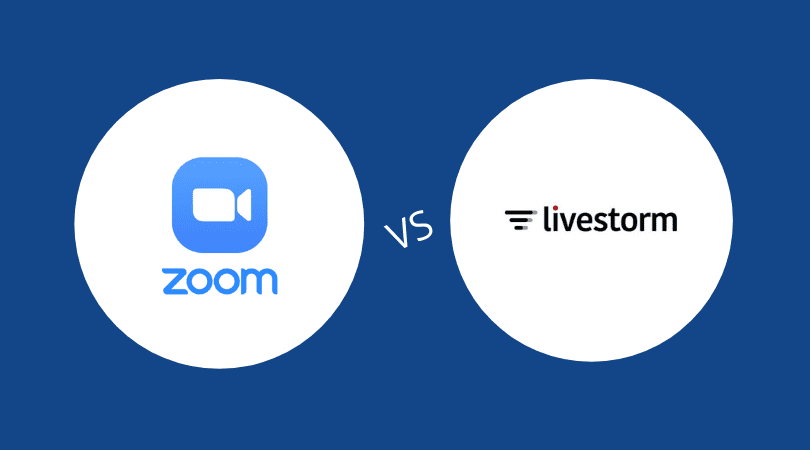 Part 1. Differences between Zoom and Livestorm
The prominent difference between Zoom and Livestorm is that they base on disparate operation places, Zoom is a desktop application or mobile app, while Livestorm, is on the strength of the website. Besides this, they also differ in other perspectives.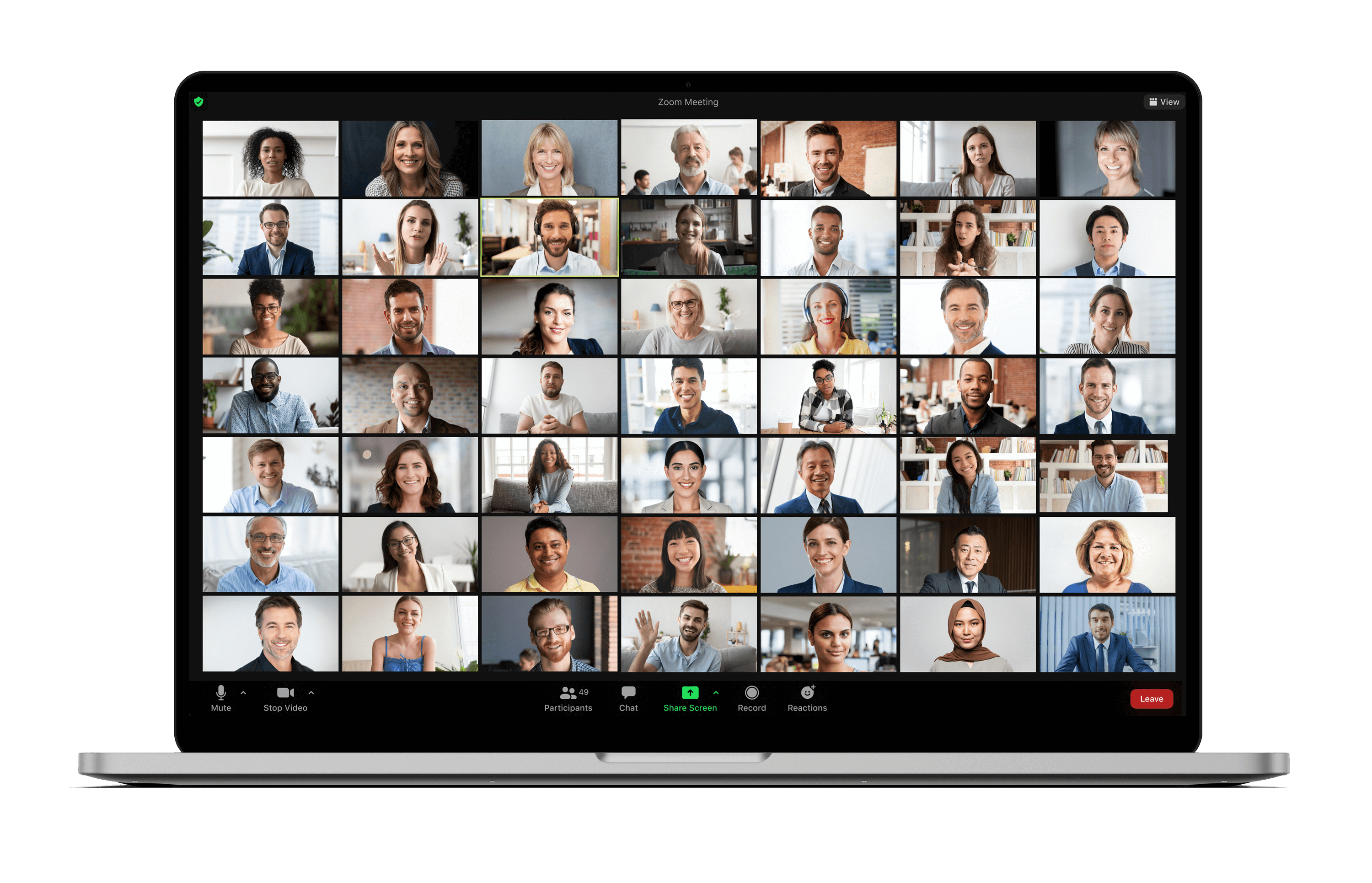 Compatibility
Screen sharing is allowed on Zoom for both desktop side and mobile terminals. But Livestorm doesn't have such a function on your mobile device now.
Webinars Offered
Zoom is not capable of offering automated webinars but on-demand compared with Livestorm. Automated webinars are pre-recorded webinars which means that the host is able to set them up beforehand. It will automatically begin or end a meeting without human intervention.
Auxiliary Tools
Livestorm provides a post-webinar analytic tool, audience segmentation capabilities, a lead management system and multiple marketing tools for companies, which Zoom lacks.
Image Quality
Zoom has little latency time and high frame rates which prompt a clearer and smoother picture, but Livestorm has higher latency rates and minimal frame rates.
Part 2. Overview of Zoom
As an online conferencing platform, Zoom's two primary roles enable users to host or participate in any multi-party video conferences and online webinars. It is also equipped with additional features like chatting online with attendees (paid users could enjoy unlimited chatting time), recording videos of meetings, sharing screens, and setting virtual backgrounds when participating in meetings, which facilitates the expression of personality. You can use Zoom on your computer, tablet and cell phone, and its system settings can help you optimize your video conferencing experience.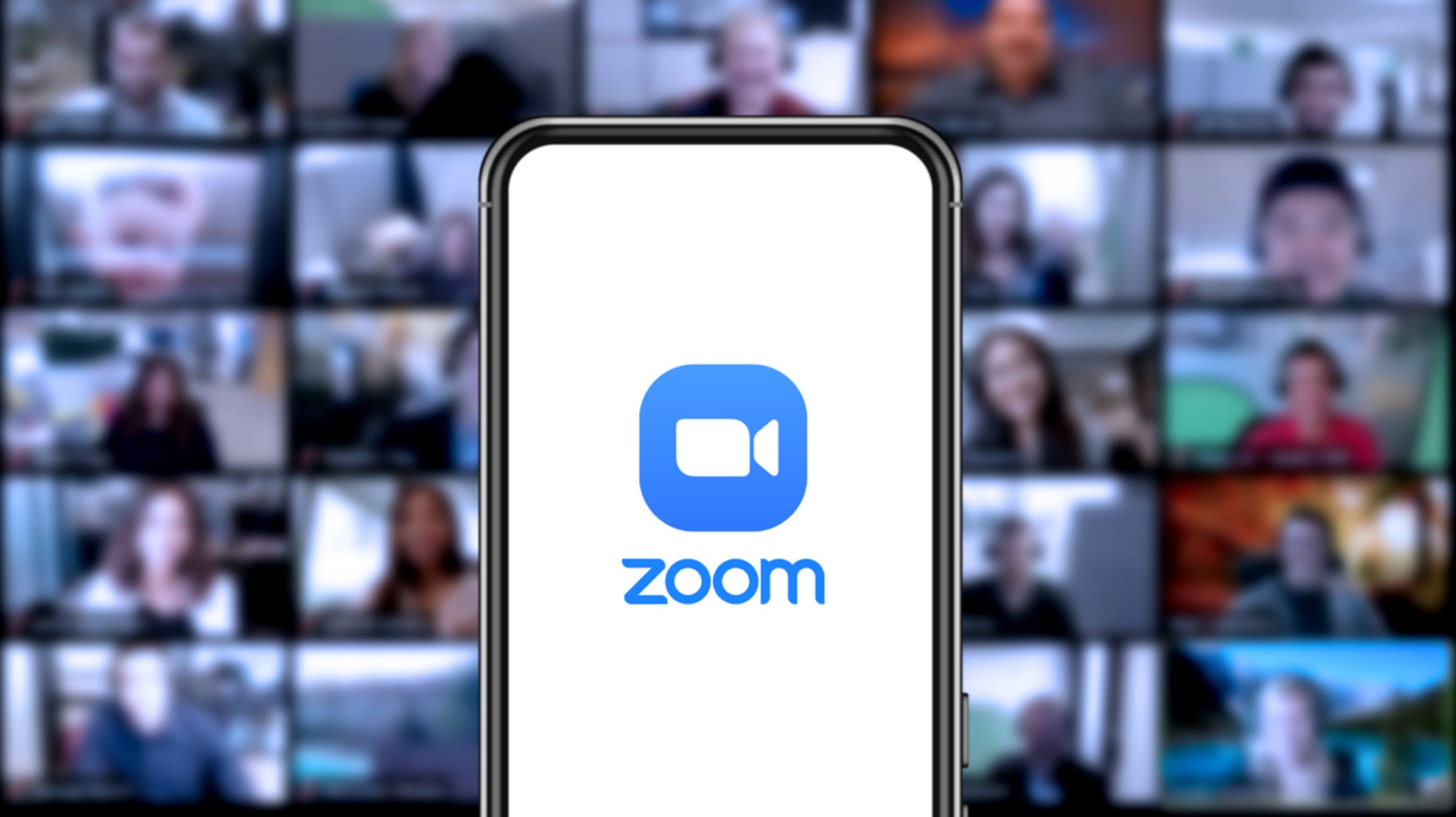 # Merits
1. Make net meetings available and easy to operate.
2. It allows remote control and provides a whiteboard to draw on the screen.
3. Participants can join in-conference chat.
4. It has high-quality video and audio output and the ability to add virtual backgrounds.
5. It doesn't contain advertisements even for a free trial.
6. Webinars will be automatically recorded to a local computer or Zoom iCloud.
7. Accommodate more attendees.
# Demerits
1. Users have to download it first.
2. It may have a problem of connection delay.
3. The updates make functions not work sometimes
4. The storage space is limited.
5. The cursor cannot be highlighted
# Pricing
Zoom has four pricing plans. Compared with Livestorm, Zoom's free trial contains more attendees and the meeting, up to 40 minutes, lasts much longer than that of Livestorm. The specialized plan, suitable for small teams, increases the number of attendees up to 1,000 with the large meetings. It costs $149 a year. The business plan goes to 199 one year with up to 300 participants. The enterprise plan needs to pay $240 one year and users can enjoy unlimited cloud storage.
Part 3. Overview of Livestorm
Livestorm is browser-based software which enables users to initiate online meetings and provides basic webinar features such as live HD video streaming, screen sharing, video playback, landing pages and so on. Without any software to be installed, it is designed to make online events easier to host and more efficient. What makes Livestorm different is its numerous built-in tools which are easy to use and particularly specialize in professional digital marketing and lead generation.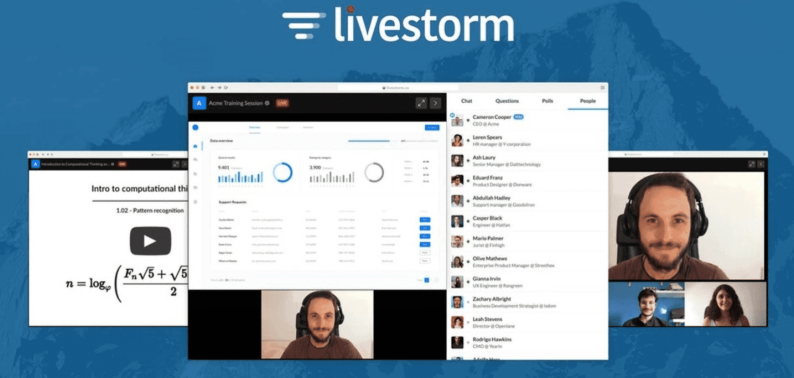 # Merits
1. It's able to send email automatically in advance of or after the event.
2. Served with analytic function to quantize your webinar performance.
3. Screen sharing is available.
4. Excellent customer support.
5. Doesn't need to install software.
6. Integrate various third-party services.
# Demerits
1. Limited recording time.
2. Require wide bandwidth.
3. It's troublesome to have slides presentation on it.
# Pricing
Livestorm provides three kinds of packages. The first one is free and your attendee number and meeting duration are limited to 10 people and 20 minutes. You can create it in the instant meeting room. The premium plan which costs $99 one month expands the meeting duration to 4 hours with participants up to 1000. A meeting can accumulate 16 live speakers simultaneously at most. The enterprise plan is a plan billed by usage with Enterprise-grade service. Up to 3000 live attendees, it offers premium onboarding with product experts, dedicated CSM, executive business reviews, and custom reports. You need to contact them for the quote.
Part 4. FAQs of Livestorm Zoom
Q1. Are there any alternatives to Livestorm vs Zoom Webinar?
A: If Livestorm and Zoom cannot satisfy you, consider these products: GoToMeeting, Webex, Skype, Google WorkSpace, etc.
Q2. Can I use Livestorm on my phone?
A: Yes, you can. But it's browser-based. Thus you need to visit its website on your phone browser and then access the meeting.
Q3. How can I record meetings and webinars on Zoom or Livestorm?
A: We highly recommend Joyoshare VidiKit to capture your screen when your meetings and webinars start. You can select the area on your screen to record and choose audio input paths.
Part 5. Best way to Record Zoom and Livestorm Meeting
Certainly, there is a record button on the interface on Zoom and Livestorm while joining in the meetings or webinars. But they fail to select the recording area, let alone do some subsequent editing work such as a cut or compressing videos, converting format, and so on. With a powerful and comprehensive video toolkit -- Joyoshare VidiKit, users can not only record their online activities but also process the resulting video and audio.
Key Features of Joyoshare VidiKit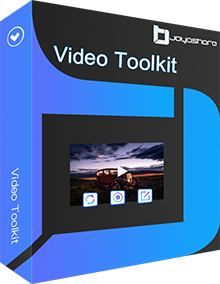 No watermark on your final video
Customize your recording area
Edit your video with powerful functions after recording
Support a plethora of output formats
Record WeChat video call, Vimeo video, meetings and more
Part 6. The Final Word

In this article, we have compared Zoom vs Livestorm from their compatibility, webinars offered, and built-in auxiliary tools to image quality. Also, we have analyzed their pros and cons respectively. All in all, they are advanced online conferencing tools among similar products. If you prefer convenient operation, Livestorm will be your choice for its browser-based characteristic. While if your demand is a lower price, Zoom perfectly suits your need beyond all doubt.