Are you looking for a way to record your Zoho meetings? Whether you need to record a training session, a meeting with clients, or any other type of Zoho meeting, there are a few different ways to do it. Zoho is a software company that provides a suite of business, collaboration, and productivity applications. With its program called Zoho Meeting, you can hold webinars, training sessions and meetings. In this article, we'll show you how to record Zoho meetings using Zoho screen recording tools.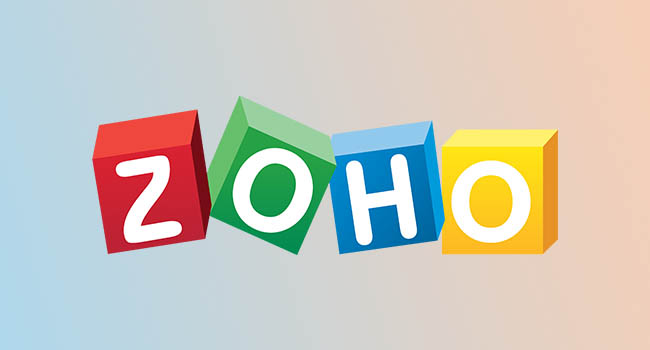 What Does Zoho Stand for?
Zoho, a software company, offers over 45 different business and productivity applications, including Zoho Meeting. Zoho Meeting is a video conferencing and webinar solution that helps businesses communicate and collaborate with employees, customers, and partners. You can use Zoho Meeting to hold face-to-face meetings, webinars, and training sessions.
Tip 1. Zoho Built-in Screen and Audio Recorder
Zoho has a built-in screen recorder that you can use to record Zoho meetings. This feature is available in the Zoho Meeting app for Windows and Mac. However, the built-in Zoho screen recording feature is only available for the host. Therefore, if you are attending a webinar, it would be impossible to record Zoho screen using the feature. Also, the host must be using a paid plan to use this feature.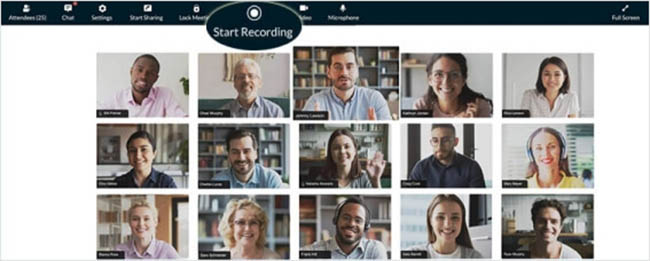 Step 1: Start a Zoho meeting. Click the "Start Recording" button at the top of the Zoho Meeting window.
Step 2: The Zoho meeting will be recorded, and you will see a "Recording in progress" notification.
Step 3: To stop the recording, click the "Stop Recording" button at the top of the Zoho Meeting window.
Step 4: The recorded Zoho Meeting will be saved to your Zoho account. You can then download the loaded video on your computer.
Tip 2. Zoho Screen Recording Tool - Joyoshare VidiKit
Since the Zoho built-in screen recording feature only allows hosts to record screen, we would like to introduce a more friendly Zoho meeting recording tool you can use to record Zoho screen for free. Joyoshare VidiKit - Screen Recorder is a powerful Zoho Meeting recorder that can record Zoho meetings with high quality. Not only Zoho, but you can also capture anything playing on your computer screen. The great thing about Joyoshare VidiKit is that it comes with a wide range of features that allows you to customize your recordings. For instance, you can choose to record the entire screen or just a specific area. You can also record audio from your microphone, system audio, or both.
Key Features of Joyoshare VidiKit: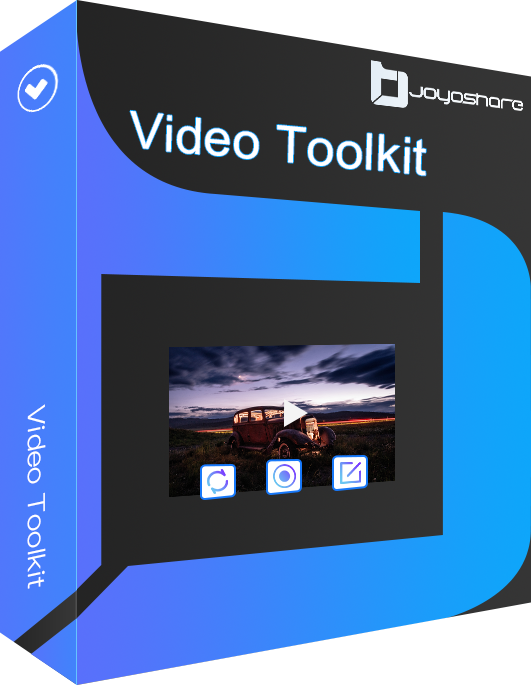 Record screen in 1080p/4K at 60fps
No time limit or watermark on output video
Support multiple audio and video formats
Capture meetings from Zoom, BlueJeans, Microsoft Teams, Webex and more
Schedule recording and video editing functions
Step 1

Run Zoho screen recording tool

Download and install Joyoshare VidiKit. Then, launch this program on your computer and select Record - Screen Recorder. Choose "Record video and audio" mode.

Step 2

Confirm recording settings

In the lower right corner, click the gear icon to access more advanced features. Here, you can add watermark, set hotkey, create schedule recording task, show mouse cursor and more. Click Format button if you want to configure output format. Now, you can also change codec, quality, resolution and more.

Step 3

Choose the recording area

You need to capture the screen area you want to record. Start a Zoho meeting on your computer and click the "+" button to start the recording region Window. Next, scale and move the recording window to your preference.

Step 4

Start Zoho screen recording process

Click on the "REC" button to start recording your Zoho screen. After the recording is complete, click the "Stop" button to end the record. You can preview the video file and edit it before saving it on your computer.
Tip 3. Start Zoho Call Recording with OBS
If you are looking for an alternative to Zoho inbuilt recording tool, then OBS might be the solution for you. OBS is a free and open-source screen recorder that can be used to record your Zoho calls. Available on Mac, Windows and Linux, OBS provides multiple powerful configuration options and video sources filters.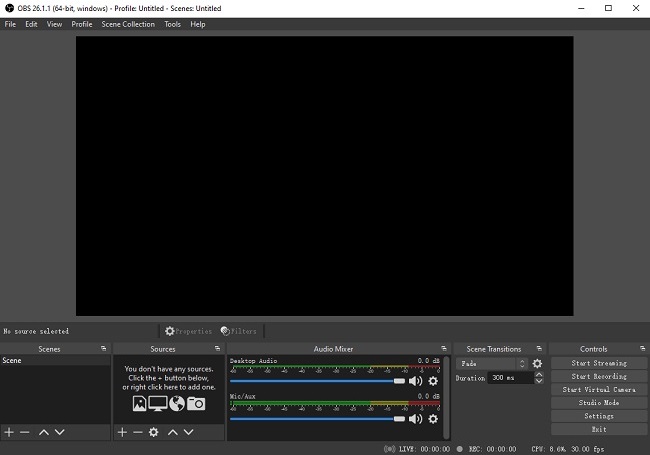 Step 1: Download, install and launch OBS from the official website. Launch Zoho Meeting and join the meeting you want to record. In OBS, create a new scene and add a Zoho window capture source.
Step 2: Hit the Settings icon to select your preferred output format. Under "Recording Path", select the destination folder for your video.
Step 3: Start recording in OBS by clicking on the "Start Recording" button.
Step 4: When you're done recording, click on "Stop Recording" in OBS and save the recording file.
Frequently Asked Questions about Zoho Screen Recording
Q1. Why there's no video in Zoho recording?
A: There are several reasons why this might happen. It could be that your computer's graphics card is not compatible with Zoho Meeting or that you don't have enough storage space on your computer. Alternatively, it could be a problem with the Zoho Meeting software itself. We recommend contacting Zoho support for further assistance if you still have issues.
Q2. Is there a free trial version for Zoho?
A: Yes, there is a free trial version available for Zoho Meeting. However, it should be noted that the free trial version only allows you to use the software for 15 days. After that, you will need to purchase a subscription to continue using it.
Q3. Which format will Zoho meeting be saved?
A: Zoho Meeting saves your recordings in MP4 format by default.
Q4. Where to find the recorded Zoho meetings?
A: Your Zoho meetings will be saved in your Zoho account's "My Recordings" folder.
Q5. How long can you record on Zoho?
A: You can record Zoho for up to a maximum of 12 hours.
Q6. Does Zoho Meeting have recording tool?
A: Yes, Zoho Meeting has a built-in screen recorder that allows you to record your meetings.
Conclusion
In this article, we have introduced Zoho Meeting and its screen recording feature. We have also recommended Joyoshare VidiKit as the best Zoho screen recording tool. Joyoshare VidiKit is a powerful screen recorder that can record high-quality Zoho meetings with no time limit or watermark. It also offers a wide range of customization options to make your recordings more professional. Lastly, it is super easy to use and comes with a free trial version.