Each iPhone, iPad, and iPod touch comes with the Safari web browser. With the latest features and security protocols, Safari is a pretty capable browser. However, Safari does crash from time to time.
I have been using the Safari browser for quite a while, but recently the Safari keeps crashing on my iPad 2, making browsing the web difficult. I was surprised that some of my friend's iPad mini was experiencing the same problem as well.
Most Safari crash problems can be resolved quite easily. We've tried our best to compile complete solutions to fix the iPad safari keeps crashing. But before that, Glimpse the reason why this issue happens in the first place.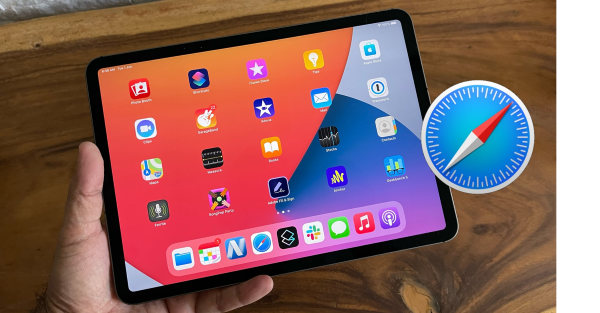 Part 1. Why Safari Keeps Crashing on iPad?
Most of Apple's iOS apps, such as Safari, Phone, and Messages, are extremely well optimized. Sometimes, however, Safari can don't work properly due to too many open tabs or an outdated version of iOS (or an old device). You may also experience Safari crashes on iPad if your Safari data has not been cleared for a while. Luckily, there is a simple way to resolve this problem. Read on to find out how.
Part 2. How to Fix Safari keeps crashing on iPad?
Option 1. Use Reliable Tool – Joyoshare UltFix iOS System Recovery [Effective & Hassle-Free]
No need to worry if you do not have any kind of software or technical expertise. Thousands of happy Apple device owners around the world vouch for the simplicity and efficiency of this method. It is called iOS System Recovery from Joyoshare, and it is a solution for the iOS-related issue and also one of the most robust and versatile available programs.
In a word, this software has gone through thousands of hours of development to ensure that you don't have to face the tedious operations. So, you don't have to waste your time trying to figure this out, it even detects unknown errors automatically. iPad stuck in DFU mode? iPad sound doesn't work? You can also fix all these iOS-related issues with this tool in a lossless way.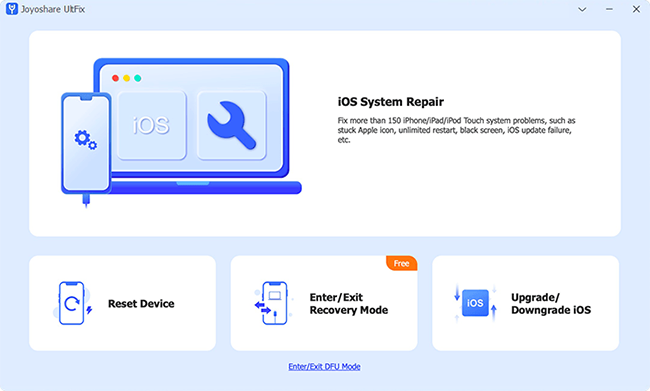 To use Joyoshare fixing iPad safari keeps crashing quickly, you should go through the below-instructed lines:
Step 1

Preparation: Download and Install

Download, install and activate the software from the official website. There is a Mac and Windows version of the software as well as a trial version you can download before purchasing a license.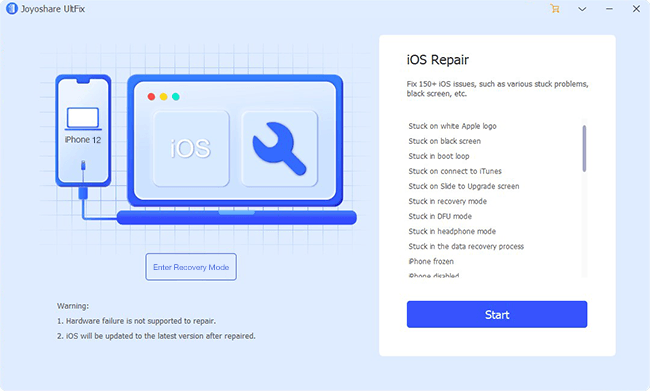 Step 2

Connect iPad and Choose Standard Mode

YRun the software and connect your iPad to the computer with a lighting cable. On the main screen, you should see the "Start" button and then select Standard Mode.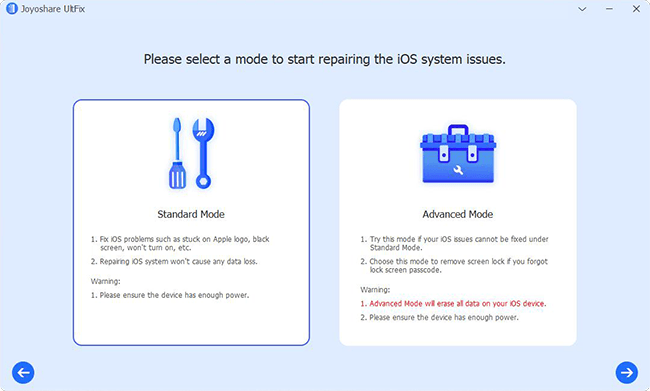 Step 3

Download iOS Firmware

Next, you'll need to select both the correct model of your device and the firmware you want to download. The latest version of iOS is usually available to download. Simply click the Download button below to begin the download process.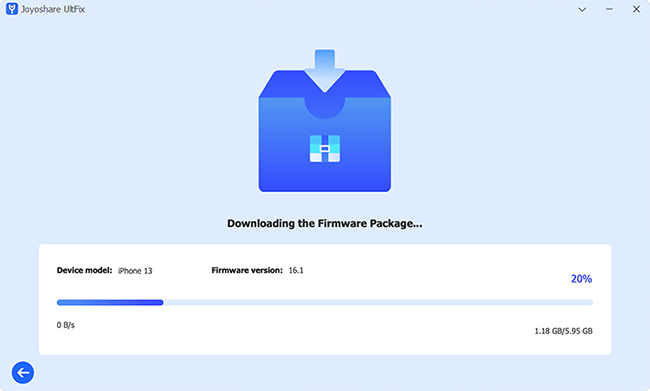 Step 4

Start to Fix Safari on iPad Crashes Issue

Click "Repair" to fix any issues with your iPad after the download is complete. If rebooting your device does not work, please attempt the second time.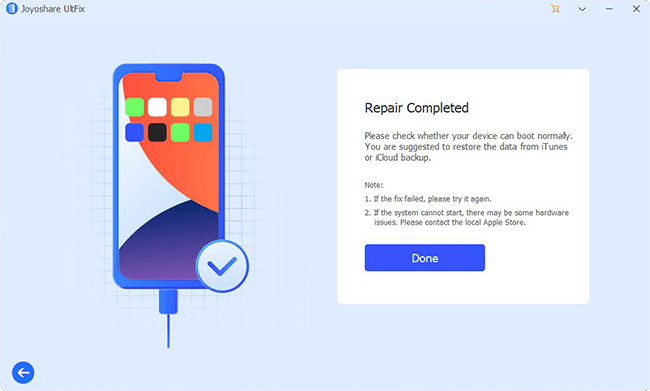 Option 2. Common Ways to Solve iPad Safari Keeps Crashing
Fix 1. Force Quit Safari and Relaunch It
It is effective to force quit the Safari app and reopen it to fix iPad safari keeps crashing. To do this, on an iPhone without a Home button, swipe up from the bottom of the screen and hold it. For an iPhone with a Home button, quickly double press it. To force-close Safari, drag it upwards. Reopen Safari after a few seconds.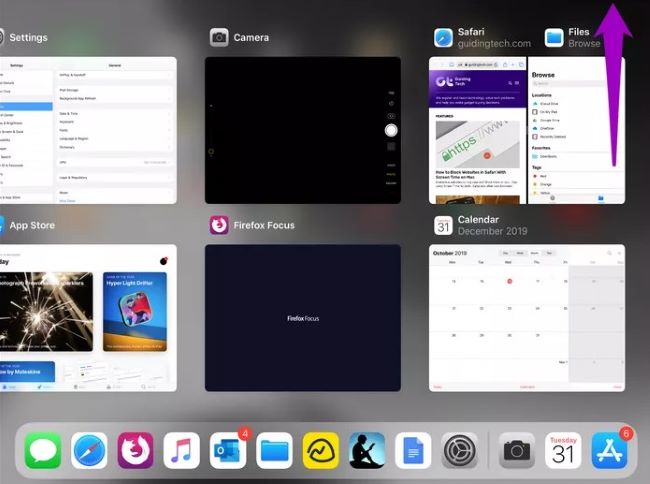 Fix 2. Close All Safari Tabs
With iOS, memory and other resources are managed automatically. Safari can crash and freeze if there are too many tabs open, which consumes too much memory. Closing Safari tabs at once is a simple concept. You need to follow these steps:
Step 1. From the bottom right of Safari, tap and hold the two square icons.
Step 2. Next up, tap Close All [number] Tabs.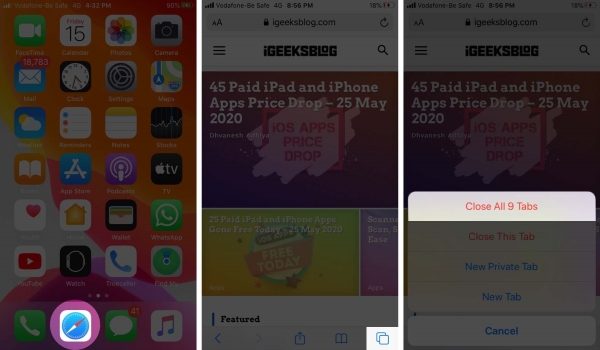 Fix 3. Disabled Safari Suggestions
In the past, Safari Suggestions were problematic due to a bug that may trigger iPad keeps crashing safari. Some users simply do not like this feature, but you can turn it off: On Settings, go to "Safari" → toggle "Search Engine Suggestions" OFF → turn "Safari Suggestions" OFF.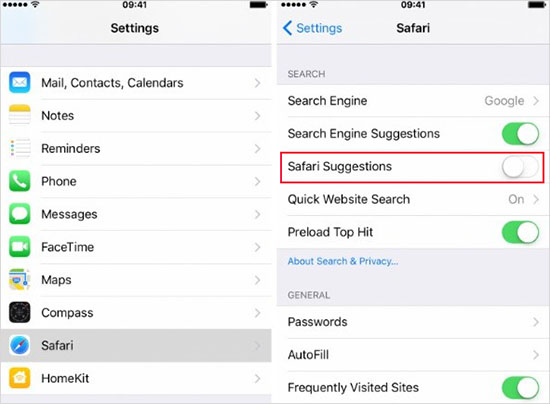 Fix 4. Clear out Safari History & Web Data
iPad accumulates caches, browsing history, cookies, and other information while using Safari. If you experience problems with Safari crashes on iPad because of the data, clearing it out could be the solution.
Step 1. From Settings, open "Safari" and then scroll down to "Clear History and Website Data"
Step 2. Tapping on Clear History and Data to confirm your action.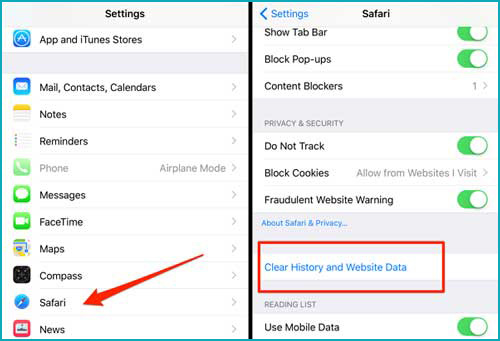 Fix 5. Disable iCloud and Safari Syncing
Safari data is synchronized with iCloud when you use the iCloud feature. It's possible that iCloud is causing the Safari always crashes on iPad. There is a chance that Safari crashes due to this syncing feature. The iCloud sync should be disabled and re-enabled.
The following steps will tell you how to turn off sync between iCloud and Safari:
Step 1. On the iPhone, open the Settings app.
Step 2. Inside Settings, tap on an Apple ID name → then the iCloud option.
Step 3. Turn off the toggle button against the Safari to disable iCloud Sync.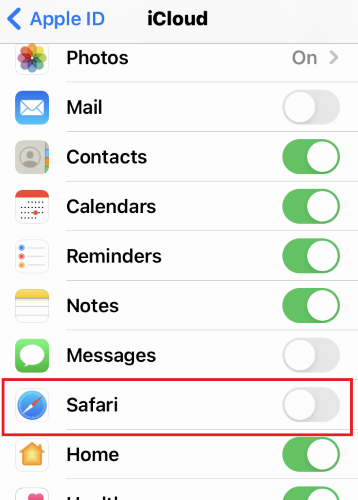 Fix 6. Turn off the JavaScript Option
JavaScript is a programming language used by many websites. All of the website's features and animations are provided by this programming language. Safari on iPad crashes when the code is not written properly.
To disable JavaScript, follow the steps below:
Step 1. Open Settings app on iPad
Step 2. Tap on the Safari option inside the Settings.
Step 3. Scroll down and navigate to the Advanced option.
Step 4. Lastly, move the JavaScript option slider to turn off it.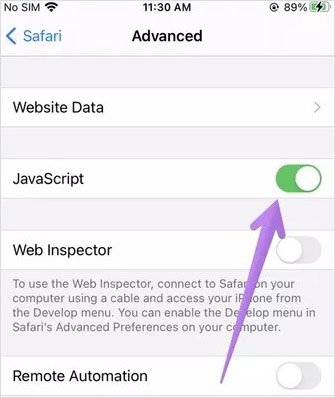 Fix 7. Update iOS System Software
It is recommended to update system software since iOS releases feature numerous bug fixes and improvements. Some of them may directly resolve problems you have with the Safari app on your iPad. Updating iOS is easy: Go to the Settings app → "General" → "Software Update" and install what is available.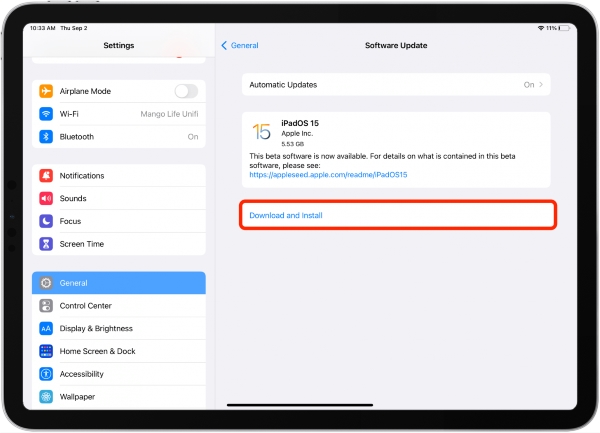 Part 3. Summary
In a word, there is always a fixture of this problem that can be solved easily with the help of experts. The above-given instructions helped me and my friends to fix the annoying iPad safari keeps crashing issue and I'm sure one of these will fix your problem. Joyoshare UltFix iOS System Recovery handles all of the iOS-related troubles. The emerging restoration program has greatly simplified people's lives, try Joyoshare, you may be surprised! By the way, in case you are experiencing any error while using it, you can take online email support from our executive team or leave your comments. They will cost-effectively lend you a hand with full of satisfaction.