The iPhone is regarded as one of the smartest smart devices in the world today. It is highly praised for its outstanding features, safety, and performance. However, even with its effective iOS system, the iPhone is also prone to technical glitches that compromise its normal functioning. The "iTunes stuck on waiting for iPhone" problem is now turning to be a topic for discussion on many online platforms. Well, if you are experiencing the same issue, then you are just in the right place at the perfect time. This piece will furnish you with workable solutions for your problem. However, in the former part of the article, we will, at a glance, look at the probable causes of the issue. Let's solve it!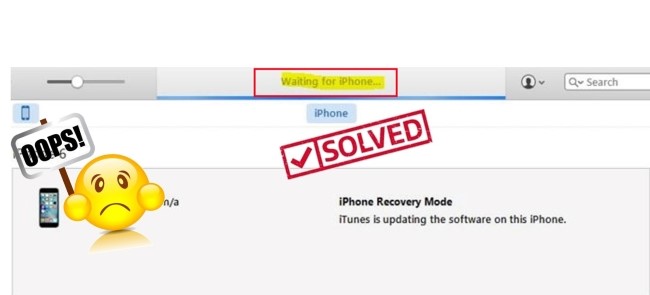 Part 1. Why Does iTunes Stuck on Waiting for iPhone?
There are a few probable reasons why you are experiencing this problem with your iPhones. Some of the speculated causes are:
Operating an outdated iTunes version;
Poor internet connectivity;
Damaged iPhone USB cable or port;
iTunes and iOS disconnection during update or device restoration;
Corrupt or missing driver file that hinders your device from being detected.
Having established the possible causes, we will now explore the step-by-step procedure for resolving the issue.
Part 2. How to Fix iTunes Stuck on Waiting for iPhone During Restore?
Way 1. Recover iOS System with Joyoshare UltFix [Clean & Safe 100%]
If the problem of iTunes restores stuck on waiting for iPhone stays, then it is profoundly likely that your iOS system has developed technical glitches that need a quick repair. Well, the Joyoshare UltFix iOS System Recovery helps you repair your iOS without data loss. Apart from this, the program can be used to resolve black screen, iPhone stuck in a boot loop, white Apple logo, and other technical-related problems.
It comes to you in two modes: Standard Mode and Advanced Mode. In this case, however, it is highly recommended that you initiate the Standard Mode – it guarantees you 100% data safety. So, how do you use the application to resolve the problem? Here is a step-by-step guide on how you go about it.
Key Features of Joyoshare iOS System Recovery: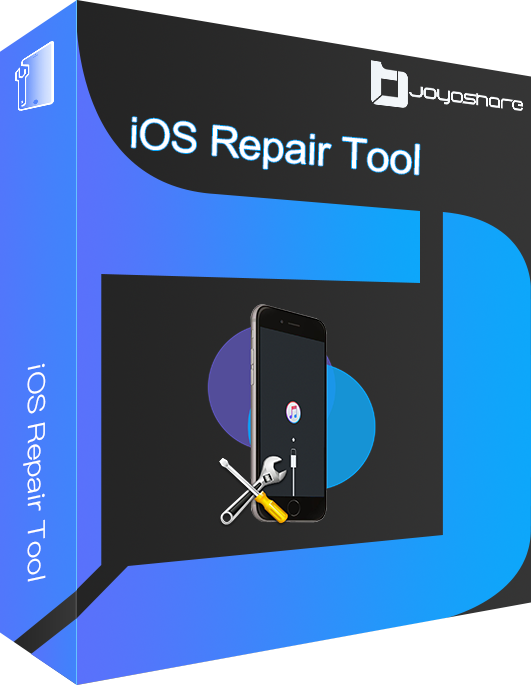 Fix iTunes stuck on waitin for iphone with simple steps
Compatible with the latest iOS version – iOS 15
With a free option to get into or out of Recovery Mode
Resolve 150+ errors on all iOS devices like iPad, iPod and iPhone
Step 1

Install Joyoshare and Connect iPhone

Launch the Joyoshare application on your PC and proceed to connect your iPhone using a USB cable. Click on "Start" to continue.

Step 2

Select a Repair Mode

A new window will appear on your screen displaying two repair mode options; Standard Mode and Advanced Mode. It is at this point that you can set your iPhone on DFU/recovery mode. Select Standard Mode and press "Next". Then start to select the device model. Follow the step to put your phone in DFU or recovery mode.

Step 3

Download Firmware Package

Click on "Next" and check to confirm the firmware matches your device model. Hit on "Download" and wait for the download to complete.

Step 4

Start to Repair iTunes Restore Stuck on Waiting for iPhone

After the download is complete, a "Repair" option will appear on your screen. Hit it to initiate the repair process. Always ensure that your device is connected during the entire process. After it is over, boot your iPhone and check if the problem has been resolved.
Way 2. Check USB Cable and Port
It should be an important step towards resolving the puzzle. If iTunes is stuck on waiting for iPhone, it is most likely that you are using a faulty or a fake iPhone cable to connect to your PC. The defective USB cable will frequently disconnect, leaving your phone stuck on the white screen and Apple iTunes waiting for the iPhone logo to appear.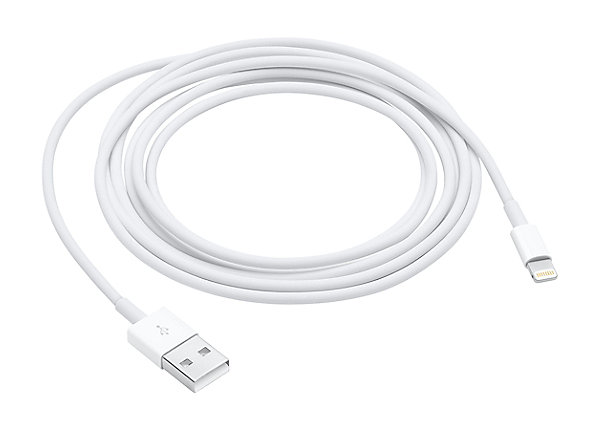 It is, therefore, imperative that you pay attention to the type of cable you are using. Always ensure you are using an Apple official lightning cable - it is the perfect way to ensure that your iOS device is connected to your PC. If your cable is in good condition, you can check the PC's USB port. Remember, dirt particles can halt the device connected to your PC. Ensure the port is cleaned.
Way 3. Check Network Status
If your iPhone is still not working, you should proceed to check your Internet connection. Updating or restoring iTunes will require an internet connection. If your Internet connection is intermittent or unstable, it is more likely that your iTunes will be stuck in the waiting state. Your iPhone will only display a white screen. Cross-check to ensure a strong Internet signal. If not, seek for alternative Internet connection and then proceed to connect your iPhone. On the off chance that your issue does not resolve, then you can move to the next remedy.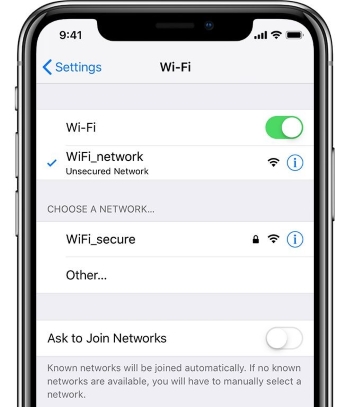 Way 4. Configure Network Settings
In situations where iTunes is waiting for the iPhone over 3G or LTE while trying to restore it, you can adjust the network settings to use cellular data instead. To enable Cellular Data instead of Wi-Fi on your iPhone: Open Settings → iTunes & App Store → scroll down and select the option to Use Cellular Data for restore.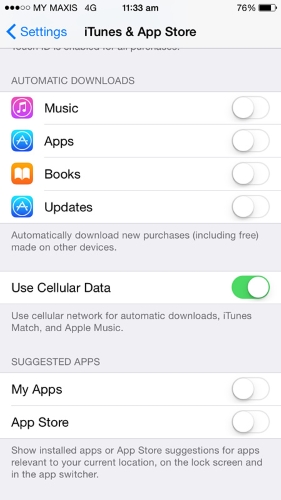 Way 5. Try Another Computer
If your iTunes stuck on waiting for iPhone problem is yet to be resolved, then it is highly probable that your PC has an underlying problem. As stated earlier, there is always a possibility that your PC device detecting drivers are corrupt by malware or are missing. In such a case, your device will not detect on your PC, and thus iTunes restoration or update is impossible. To circumvent this problem, it is highly recommended that you restore your iTunes using a different PC. This way, you can establish whether your PC is missing some drivers.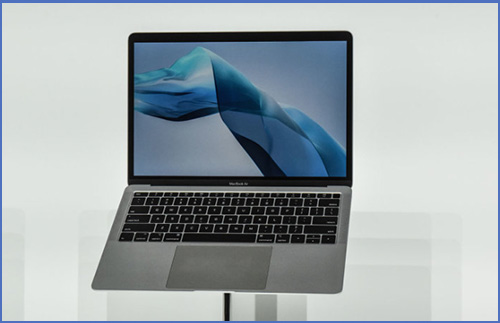 Way 6. Ensure Enough iPhone Memory
Updating or restoring your iPhone requires that you have sufficient memory on the iPhone. An insufficient memory capacity could be causing your iPhone to rug and therefore causing the iTunes stuck on waiting for iPhone problem. Your memory may be stuffed with apps, videos, and photos. In such a situation, you should try and free up some space by uninstalling less useful applications or deleting some media files. To manage and free up some space, you can simply access Settings → General Settings → iPhone Storage on your phone. From here, you can quickly offload unwanted files and apps.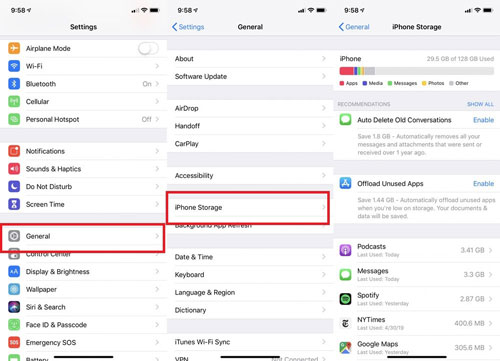 Way 7. Force Reboot iPhone
Even with a stable internet connection and sufficient memory space, your iPhone may still show a waiting status due to a software error. This situation can be resolved by restarting the computer.
To force restart your iPhone 6S and earlier
Press the Sleep/Wake button & Home button until the Apple logo shows up on the screen.
To force restart your iPhone 7/7 Plus
Press and hold the Sleep/Wake button and Volume Down button at the same time for at least 10 seconds, until the Apple logo flashes.
To force restart iPhone 8/8 Plus, iPhone X, or later
Quickly press the Volume Up and Volume Down button one by one.
Hold the Side button until the Apple logo shows up.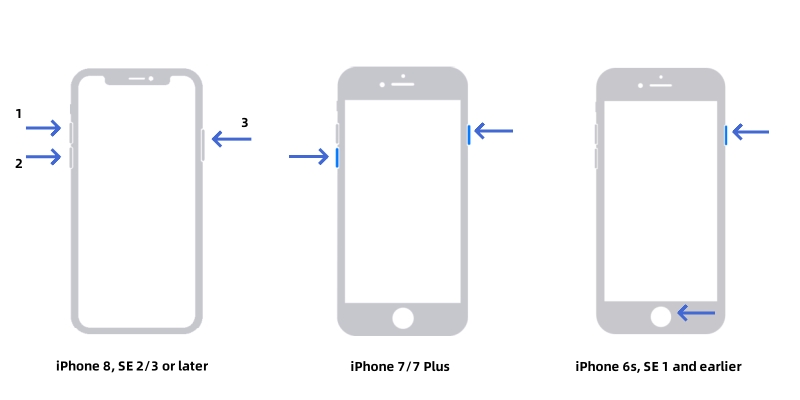 Way 8. Update iTunes
When updating iPhone through iTunes stuck on waiting for iPhone, there is always a chance that you are operating on an obsolete iTunes version. iTunes comes to you with frequent updates that help fix bugs that could hinder normal functioning. With outdated iTunes software, it is more likely that your problem will go on. It is thus essential that you consider checking for iTunes updates. So, how do you check for updates?
For Windows users: simply launch the iTunes app the click on Help → Check for updates. Follow the instruction on your screen to complete updates.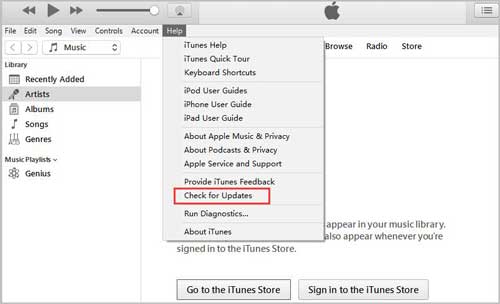 For Mac users: Launch the iTunes program then go to the top menu bar to find "iTunes" → and "Check for Updates...".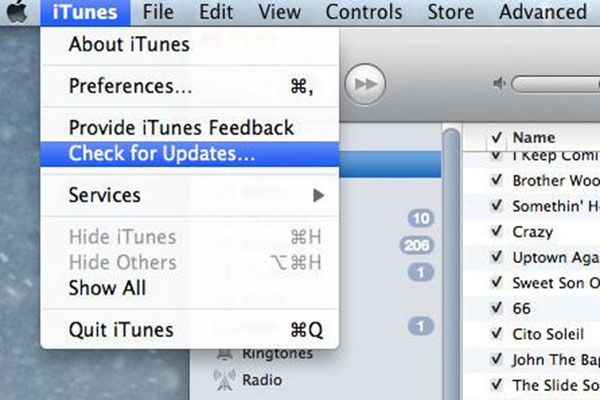 Way 9. Restore or Update iPhone in Recovery Mode
If your problem is still, your iPhone not showing up in iTunes, you can opt to restore or update your iPhone in recovery mode. For this to work, you will need the latest iTunes version on your computer. To exclude the stated action, simply follow the steps below.

Step 1: Run iTunes and then connect your iPhone to your PC using digital cables;
Step 2: Put your iPhone on recovery mode by simultaneously pressing and holding the volume down and power button until you see the Apple logo;
Step 3: Once in recovery mode, iTunes will detect your phone, and two options will appear i.e., restore or update. Select your preferred choice;
Step 4: Boot your phone to see if the problem is resolved.
Part 3. Summary
The above-listed solutions have continued for iPhone users facing the iTunes stuck on waiting for iPhone problem. The remedies are quite basic and, therefore, pretty much natural for anyone to execute. Using the Joyoshare UltFix applications has proved to be a robust solution to solving most iOS device problems, including this one. The program allows you to repair iOS glitches in just a few steps and without loss of data. The process is relatively fast and easy to execute. If your problem is not yet resolved even after restoring your iPhone, it is highly recommended that you seek assistance from your nearest Apple service store.