Taking pictures anytime as we like to record what we see and experience is quite normal with the development of advanced mobile devices. iPhone seems to be many people's first choice for its outstanding performance on photo quality. However, some users feel a little disappointed since they want to share their captured moments with their families or friends, yet the problem, iPhone won't send pictures, may dash the aspiration. That's an urgent issue and fortunately it is totally solvable with the methods offered in this article.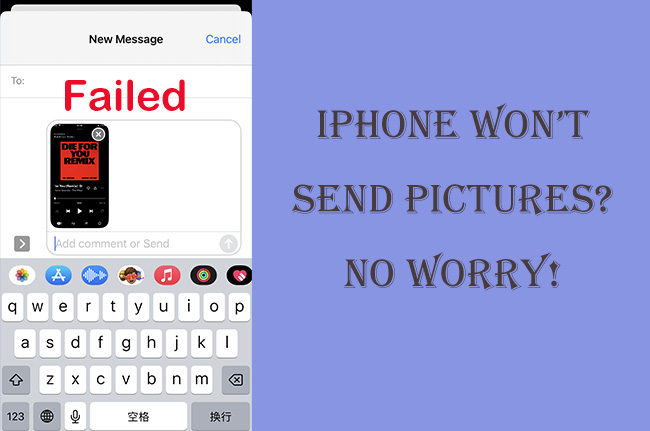 Part 1. Why Won't My iPhone Send Pictures?
There is one thing to be clear is that pictures not sending on iPhone could be an issue with the receiver. So you can send pictures to others to test the disabled end. Network connection errors and iPhone iOS problems are also common problems. Besides, if iMessage or MMS has been turned off on your iPhone, your pictures certainly could not be delivered with a red exclamation mark. We will explain them further in the following section, just keep reading and get your answer.
To select the methods that fit you better, you have to figure out whether photos are not sending in Message or iMessage. Even though they cooperate well in the Message app, it's easy to distinguish one from the other. Text message conversation is delivered in green bubbles while iMessage chat is blue. And text message works via your text messaging plan and you could use it to contact with non-iPhone users. iMessage is sent via a WiFi connection or wireless data and it requires the receiver to enable iMessage as well. Next we are going to fix the problem in these two cases.
Part 2. iPhone Not Sending Pictures in Messages
If your pictures fail to send in a green message bubble, you can follow the approaches below to give it a try.
1. Enable MMS Messaging
MMS allows you to send pictures and longer pictures, while MMS message is an essential link if you want to send pictures in Messages. Make sure you have turned it on at first. You could go to Settings and then select Messages. Then in the Message page, check whether MMS Messaging is enabled. And toggle it on if it is not.
2. Update the Carrier Setting
The carrier service would update erratically to offer better iPhone's connection and carrier's network. If you encounter the problem iPhone not sending picture messages, it's possibly related to outdated carrier settings. To fix that, you could:
Step 1: Open Settings and click on General.
Step 2: In the General page, tap the About.
Step 3: Then swipe the screen, you'll see Carrier. Check whether it has an available version and update it.
3. Ask Wireless Carrier for Help
If above the two methods do not work when sending pictures in Messages, you can call the carrier for help. Don't worry if you don't know the number of the Wireless Carrier, search the keyword of your carries name wireless customer support number on Google would be helpful.
Part 3. iPhone Not Sending Pictures in iMessage
I am sure you know how to distinguish text messages and iMessage now. If you can't send pictures in iMessage, you could try the solutions below.
1. Enable iMessage
Similar to MMS Messaging, iMessage service has to be enabled if you want to send pictures via iMessage. You could go to Settings and click on Messages. Then in the Message page, find iMessage and check whether it is enabled.
2. Check Internet Connection
Different from regular text messages, iMessage is delivered via WiFi or cellular network. So you are supposed to confirm whether you get a stable Internet connection. If your pictures are not sending under the connection to WiFi, you could turn off WiFi in Settings and use a cellular data network instead to send the picture again.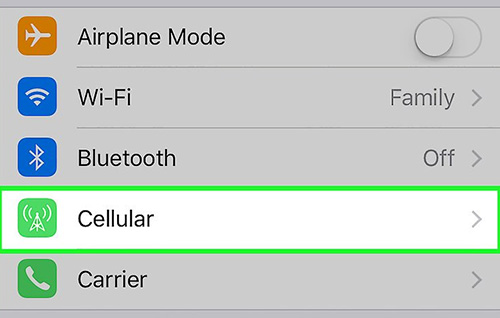 3. Ensure Others Have Enabled iMessage
Like we mentioned before, sometimes pictures not sending on iPhone has nothing to do with your device, but is related with the receiving side, especially when you are sending a picture to a non-iPhone user through iMessage. Next time you find the picture is sending unsuccessfully, try to send it to other iPhone users to exclude the possible reason.
Part 4. Common Solutions to Problematic Messages or iMessage
1. Use Joyoshare iOS System Repair Tool [100% Working]
Joyoshare iOS System Repair is the best answer to fix iPhone not sending pictures, it can be used to fix more than 150 software issues on iDevices without losing data, including iPhone not receiving picture messages or iPhone won't turn on. It almost covers all possible iOS system problems. In addition to its powerful function, it also has a user-friendly interface, greatly reducing operation difficulty for users. What's more, you will have no problem using it whatever your iOS version or iDevice is, Joyoshare UltFix works well with the latest one.
Main Features of Joyoshare UltFix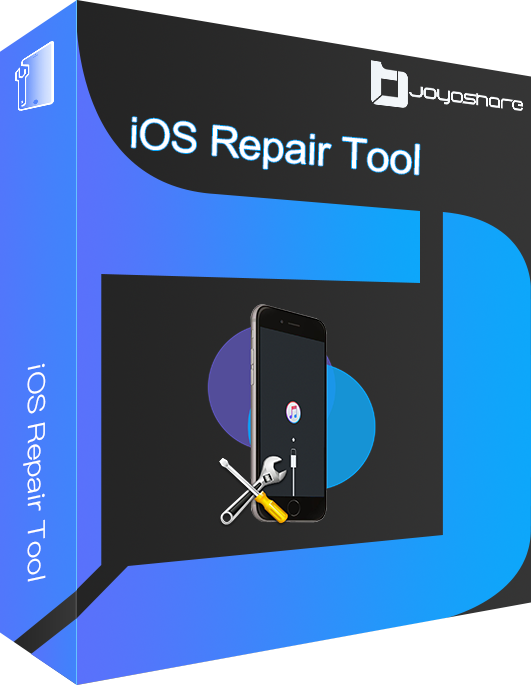 Resolve iPhone not sending pictures easily and safely
Enter or exit recovery mode with one click for free
Support dual mode to repair all iOS system problems
Upgrade and downgrade iOS version with ease
Step 1

Connect iPhone to iOS System Repair Tool

Before starting, you need to install Joyoshare UltFix on official website. Then connect your iPhone with glitches to computer. Open Joyoshare UltFix, click on iOS System Repair to prepare for the next step.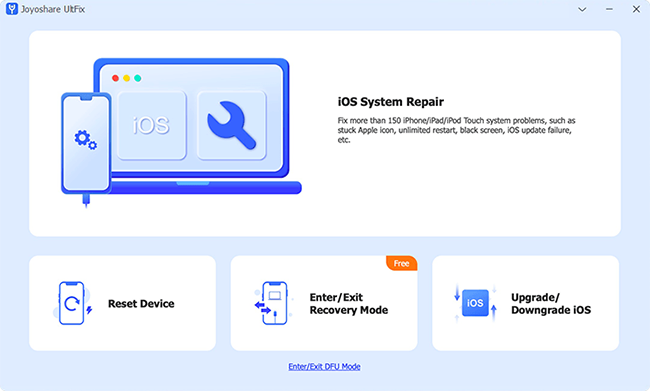 Step 2

Pick Up Standard Repair

Joyoshare UltFix offers dual modes to fix iOS system issues. The standard repair mode could fix almost all system-related issues with zero data loss while the deep repair mode would erase all the data to make a deep restoration. It is appropriate to choose the previous mode to fix the iPhone not sending pictures issue, so you can continue clicking on Standard Repair.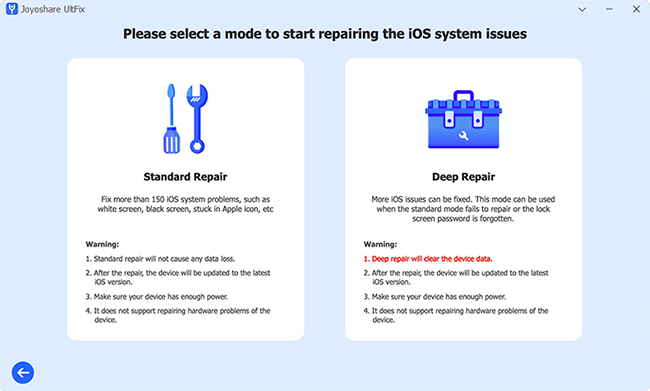 Step 3

Confirm and Download Firmware Package

If all your information offered by Joyoshare UltFix is correct, you can click on Download button to start downloading the proper firmware package. The whole process would take some time and wait patiently until the package is downloaded completely.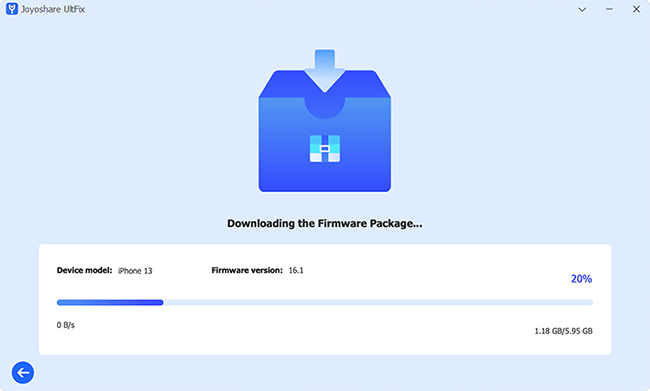 Step 4

Fix Spotify Issues Effortlessly

Joyoshare UltFix will start to repair the issue after you click on Repair button. The whole process will be completed automatically and you just need to wait a moment until the process fishes.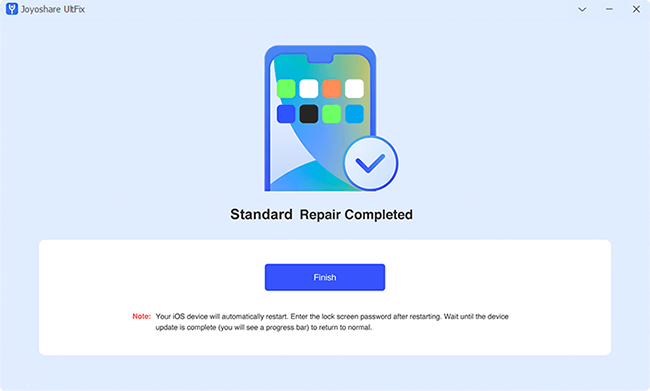 2. Restart iPhone
Sometimes restarting iPhone could help resolve the error and it is tested workable for some users at least. That is easy to operate, all you need to do is long press the power button and volume button together and choose slide to power off. Then you can turn on your iPhone again to check if you can send pictures.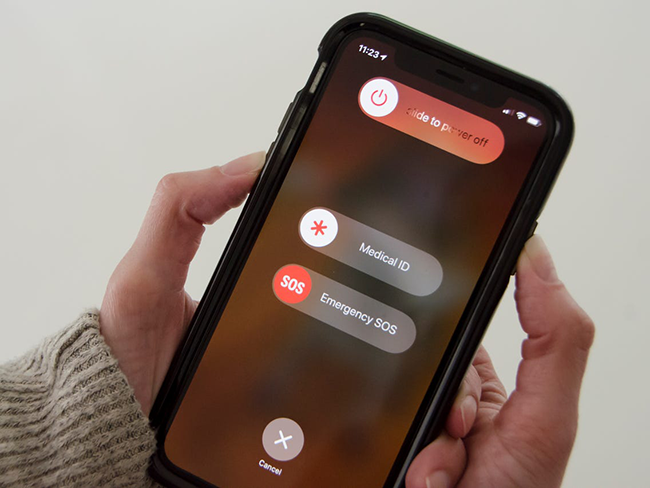 3. Reset Network Settings
This is also a common way worth trying if you fail to send pictures on iPhone. Just make sure you know the WiFi password before proceeding since it will erase your preferences in WiFi and cellular data.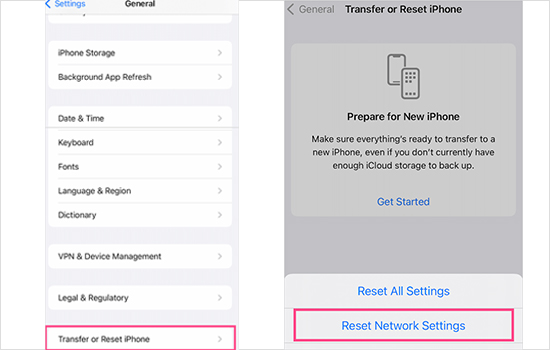 Step 1: Go to Settings and tap the General.
Step 2: Then select Transfer of Reset iPhone in General page.
Step 3: You'll see Reset Network Settings in the following page, click on it.
Step 4: YEnter the password to start resetting.
Part 5. Conclusion
Today we have shared different solutions to fix the issue iPhone won't send pictures. Depending on your situation, you can select one that you prefer to operate. If you need an iOS system repair tool to help you fix more issues than this one, Joyoshare UltFix would bring you great convenience in further use. Hope your iPhone issue could be solved quickly and if you get any trouble, please contact us.