When you see a notice on your screen that reads "Your emergency contacts have been alerted", you might be perplexed. Many factors might cause this difficulty, including incorrect operation, jailbreak failure, system failures, or mistakenly turning on the iPhone stuck in SOS mode. One of the iPhone's cool features is Emergency SOS, which allows users to call for help if they get into difficulty. However, iPhone eventually becomes trapped in the Emergency SOS mode. Worse, after several attempts and experiments, the iPhone remains stuck in SOS mode. This isn't to say that there isn't a route out. This guide will detail how to fix the iPhone stuck on Emergency SOS problem.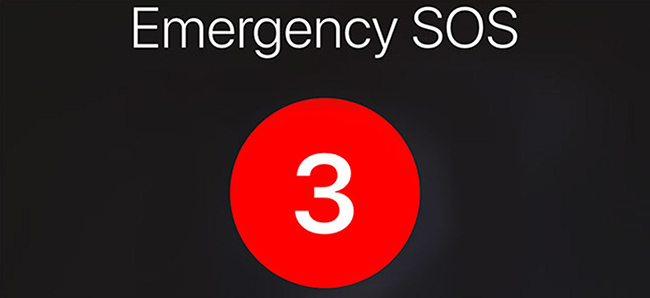 What Is iPhone Emergency SOS?
When you dial SOS, your iPhone dials the local emergency number automatically. In some nations and locations, you may be required to choose the service you require. For example, on the mainland of China, you can select among police, fire, or ambulance. You can also provide emergency contact information. Unless you opt to cancel, your iPhone sends a text message to your emergency contacts once an emergency call finishes. Your iPhone communicates your current position, and your emergency contacts will get updates when your location changes for a while after you activate SOS mode.
Why Does 'iPhone Stuck on Emergency SOS' Error Occur?
So, how to get iPhone out of emergency mode? Before looking for a solution to the Emergency SOS screen, it's important to understand why your iPhone can be stuck on this screen in the first place. One of the major reasons that the iPhone is stuck in emergency mode is misoperation. Sometimes it happens because the power and volume buttons are pressed to execute some iPhone operations, and we might accidentally hit the wrong key combination. Another reason that SOS errors occur is because of a software update. Rooted or flashed iPhones might also be stuck in SOS mode.
Way 1: Reboot Your iPhone
Sometimes, rebooting iPhone might solve the SOS mode problem. Let's dive in and have a look at some of the steps to reboot iPhone. Hold the power button on the side of the phone until the turn-off slider pops on your screen. Holding the button will eventually start the reboot process.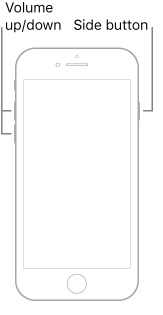 Way 2: Restore the iPhone via iTunes
Another way to deal with how to turn off emergency SOS is to use iTunes to restore iPhone. It is a very simple and easy method to restore iPhone, and it might not work every time or for everyone. Let's find out how to restore your iPhone using this simple and easy method. I hope that iPhone will be restored without the Emergency SOS mode.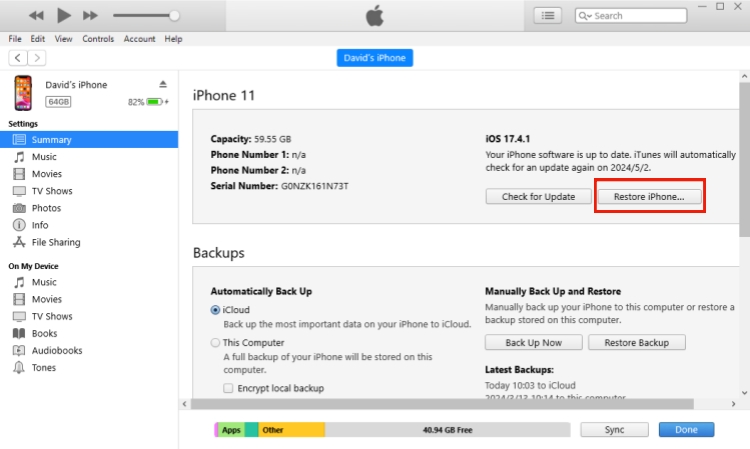 Step 1: Download and install iTunes on your PC and make sure that you have downloaded the latest version. After that, connect iPhone using a USB cable to your PC. Put your iPhone into DFU mode.
Step 2: As soon as the iPhone is connected with iTunes, iTunes should detect an issue with the device, asking you to restore and update the phone.
Step 3: Choose the Restore iPhone option and then restart your device.
Way 3: Update iPhone Using Recovery Mode
If this is a problem with your iPhone's operating system, you may fix it by upgrading it to recovery mode. You'll need to connect iPhone or iPad to a PC to use iTunes or Finder to update your device. The steps are as follows.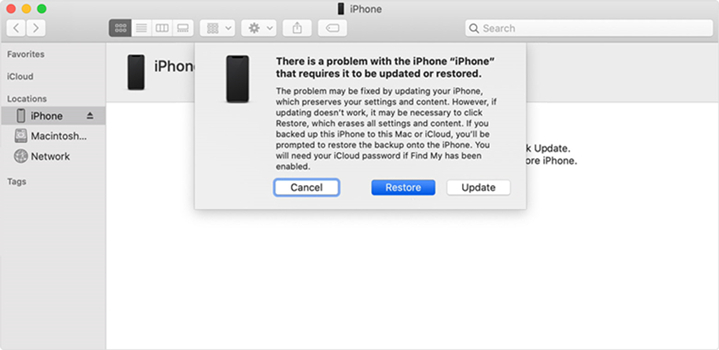 Step 1: Use a USB cord to connect your iPhone to your Mac or PC.
Step 2: On your PC, launch iTunes. Open Finder if you're using a Mac running macOS Catalina or later.
Step 3: Force your iPhone to restart. Press and release Volume Up button quickly and then press and hold the Power button until you see the Recovery Mode screen - quickly press and release the Volume Down button.
Step 4: In the pop-up box, click the "Update" button on your computer. Then, without deleting your device, iTunes or Finder will reinstall iOS.
Way 4: Power Off iPhone and Recharge to Try
In case updating your device does not work out for you, then you try to turn off your device for some time and recharge it. This might help you to restart your phone without Emergency SOS.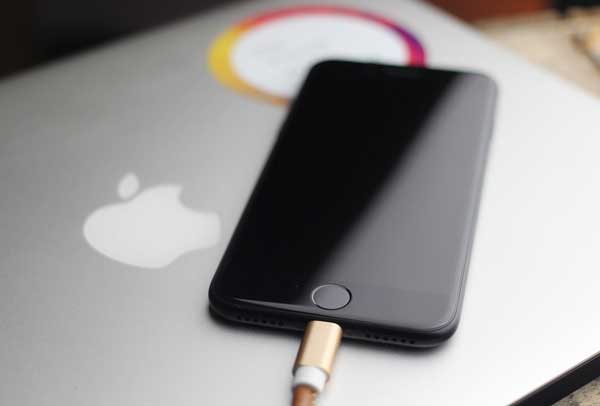 Way 5: Fix iPhone Stuck on Emergency SOS - Joyoshare UltFix
When you've tried everything, but nothing works, it's conceivable that iOS system faults are causing your iPhone to refuse to restore in recovery mode. In this case, Joyoshare UltFix can assist you in resolving the issue. Joyoshare UltFix is a robust and professional iOS system recovery software created to fix all your device's iOS system issues without losing any data with two modes, including Standard Mode and Advanced Mode.
Key Features of Joyoshare iOS System Recovery: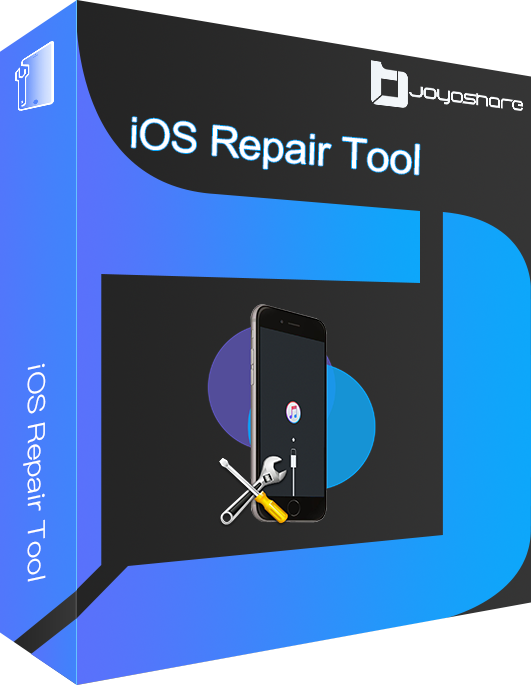 All iDevices and the latest iOS 15 are supported
Fix iPhone emergency alerts not working issue with few clicks
Provide Standard Mode and Advanced Mode
Remove your iPhone from recovery mode for free and without losing any data
More than 150 faults with the iOS system can be fixed
Step 1

Launch Joyoshare UltFix and Connect iPhone to Computer

You'll need to download Joyoshare UltFix and connect your iPhone to your PC. Select Enter Recovery Mode - Start options on your screen.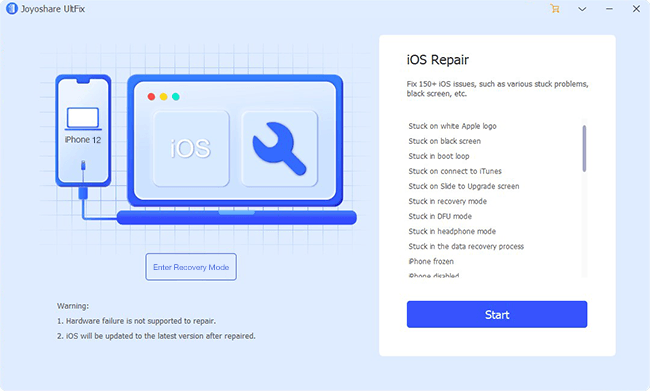 Step 2

Select a Repair Mode

Joyoshare UltFix will immediately detect your iPhone. To fix an iOS system problem without data loss, click Standard Mode and choose "Next".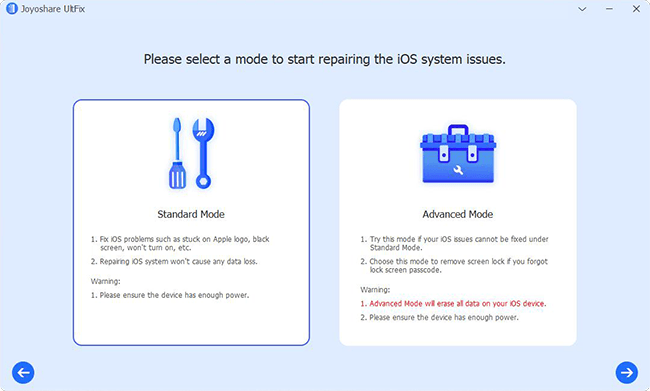 Step 3

Download the Firmware Package

After your device's information has been shown and recognized on the screen, check whether it is correct or not. Click "Download" to download the firmware package.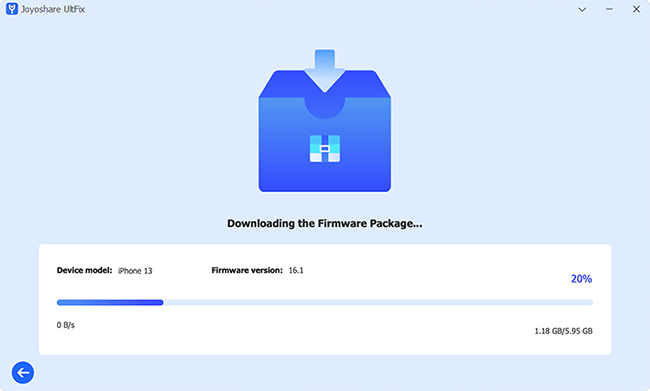 Step 4

Repair iPhone Stuck on Emergency SOS

Finally, just press the "Repair" button, and Joyoshare UltFix will unzip the firmware package for you. The problem with iPhones not restoring in recovery mode will be repaired.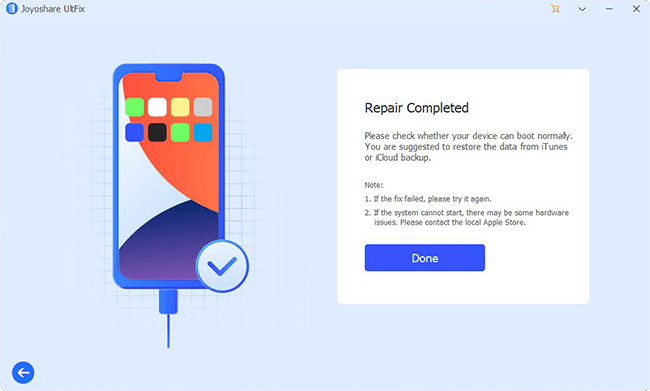 Way 6: Contact Apple Support
If you don't want to install software on your laptop, you might contact Apple for help online or take your device to a nearby Apple shop for assistance. Apple's customer care staff can assist you with any queries about Apple products, hardware, software, or services. You may talk with Apple online if you want something quick and handy. But first, double-check if live chat is accessible in your country. Use these steps to contact Apple's live chat support if you're certain.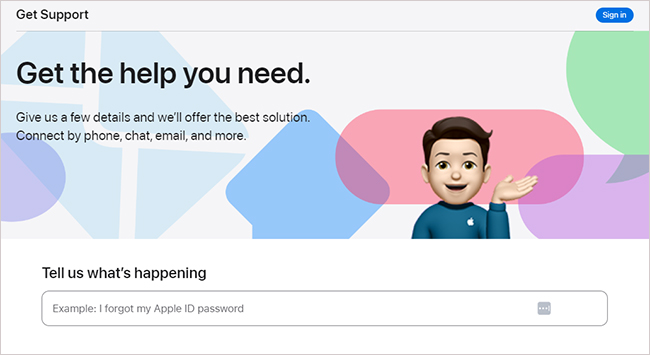 Step 1: Go to Apple's official website.
Step 2: Select "Support" - "Contact Support" - "Talk to Us" from the drop-down menu (or "Tell us how we can help").
Step 3: Pick a product or service to sell.
Step 4: Choose the exact software you're experiencing trouble with. You may also do a subject search. If your problem isn't included here, you can choose "the topic isn't listed". On the following screen, you'll be prompted to describe your question.
Step 5: Select how you'd want to receive assistance and log in using your Apple ID and password.
Step 6: Wait for Apple to get in touch with you.
Conclusion
The issue of an iPhone stuck on Emergency SOS that refuses to restore has been explored extensively. It's a really frequent problem that's easy to fix once you discover out what's causing it. I hope the six solutions outlined above will assist you in resolving your issues. Joyoshare UltFix is advised if you have additional iOS system issues that need to be fixed. Of course, there are no restrictions on the approach you utilize. The methods are presented just as a guide.