Both a new iPhone and a second-hand iPhone with enabled Find My are required SIM card to be activated. After finishing the activation process, you are allowed to use your iPhone with no restrictions. If the SIM card is not inserted in your iPhone, the "SIM Required" message will occur when you activate the device. Hence, how to bypass iPhone activation without SIM card? No hurry, let's learn some information about activating iPhone without SIM card first. Then, you could keep going to get the workarounds of bypassing iPhone activation without SIM card.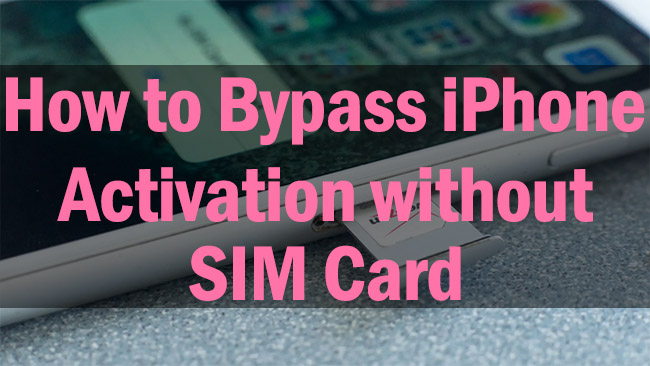 Part 1. FAQs about Activate iPhone without SIM Card
Q1: Can I activate iPhone without SIM card?
A: Yes, you can set up and activate your iPhone without SIM card. Except for making calls, sending messages and using Cellular, your iPhone could work as normal.
Q2: Does removing the SIM card unlock the activation lock?
A: No, the activation lock will not disappear with the removal of the SIM card. Because the activation is related to the Find My feature, you need to enter your Apple ID and password to unlock the iPhone activation lock rather than uninstall the SIM card.
Q3: Will jailbreak bypass iPhone activation without SIM card?
A: Yes, you could bypass activation without SIM card by jailbreaking your iPhone. As it will take a long period of time and the steps are much harder for common users, this risky method is not recommended.
Q4: Is it possible to use Wi-Fi and DNS to bypass iPhone activation without SIM card?
A: Probably yes. Changing DNS is a temporary method that may work on iOS 8 through iOS 10. There is a small chance that these two features will successfully bypass iPhone activation.
Part 2. How to Bypass iPhone Activation without SIM Card
Workaround 1. Bypass Activation Using Unlocker
To bypass iPhone activation without SIM card, a professional tool to remove iCloud activation lock will be helpful. Joyoshare Activation Unlocker is the best choice to assist you to remove activation lock from iPhone/iPad. You don't have to worry that you forgot the Apple ID and password, because Joyoshare Activation Unlocker has the ability to bypass activation screen without Apple ID or the previous owner. With a few clicks, you can turn activation lock off and disable the Find My feature instantly. Do the following steps to bypass activation without SIM card by using Joyoshare Activation Unlocker.
Key Features of Joyoshare Activation Unlocker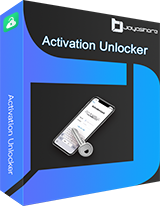 Turn off the Find My feature easily
Compatible with iPhone, iPad and iPod
All the functions work with a high success rate
Step 1

Run Joyoshare Activation Unlocker and Connect iPhone

Connect your iPhone to the computer with the preinstalled iTunes, and run Joyoshare Activation Unlocker. Read the disclaimer carefully to ensure that you know the risks. Click on Agree and the Start button to proceed.

Step 2

Jailbreak iPhone Manually

To remove activation, you are required to jailbreak your iPhone. Joyoshare Activation Unlocker will download the jailbreak tool, and you need to use a USB flash drive to install it. Insert your USB drive and click on Start Installation to continue. After that, check the Jailbreak Tutorial to jailbreak your device.

Step 3

Begin to Bypass iPhone Activation without SIM Card

Confirm the detected device information and click the Start to Remove button to begin bypassing iPhone activation without SIM card. When you see the Remove Successfully message, the whole process ends.
Workaround 2. Bypass Activation with iTunes
iTunes is a reachable tool for most of you to bypass iPhone activation without SIM card. You can adopt iTunes to activate a new iOS device, back up data on Apple devices, update iOS system or restore iPhone/iPad/iPod. You only need to install the latest version of iTunes on your computer and use a USB cable to plug your iPhone into it. Then, follow the steps below to sync your device.
Step 1: Launch iTunes and wait for your iPhone to be detected.
Step 2: Choose "Set up as new iPhone" and click on the Continue button.
Step 3: Opt for Sync with iTunes and click the Get Started button.
Step 4: Hit the Sync button at the bottom of the screen to sync your iPhone with iTunes.
Step 5: After syncing, your iPhone is activated without SIM card.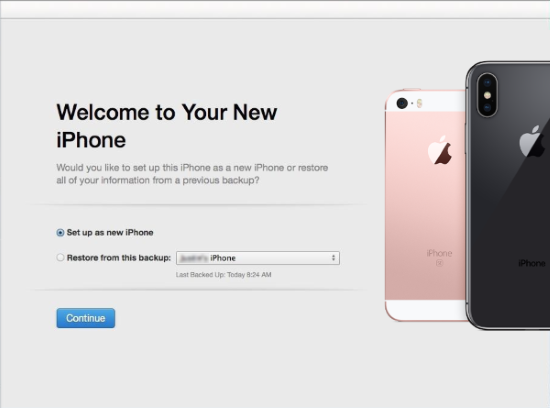 Workaround 3. Bypass Activation via Emergency Call
The Emergency Call might be workable in bypassing iPhone activation without SIM card. You need to dial the call but not have it connected. Before operating this workaround, you should be clear that the Emergency Call is not suitable for everyone, and that you will interfere with staff's work if the call is connected.
Step 1: When the "No SIM card Installed" prompt, press the Home button and tap on Emergency Call.
Step 2: Dial 999 or 112 and hang up the call before it is connected.
Step 3: Tap on the Cancel option and the iPhone activation may be bypassed without SIM card.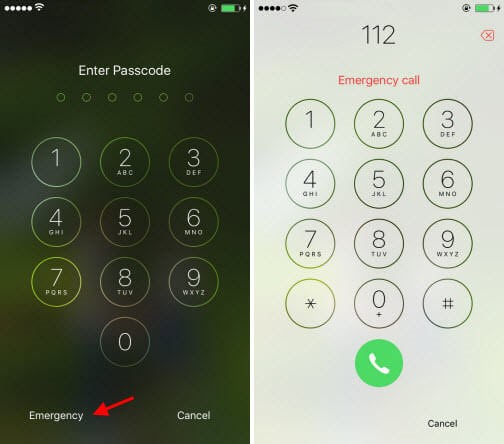 Part 3. Conclusion
As we all know, SIM card is necessary to activate a brand-new iPhone. However, this article answered how to bypass iPhone activation without SIM card with 3 workarounds. They are iTunes, the Emergency Call and Joyoshare Activation Unlocker. Since the former two have a low success rate, it is recommended using Joyoshare Activation Unlocker to remove the activation from iPhone without using SIM card. If you have other questions about bypassing the activation lock, please leave your comment and we'll strain our efforts to help you.