Is your iPhone making random calls when locked? Have you ever seen a number or contact in your iPhone's call log that you don't remember calling? Are friends and relatives frequently calling you to ask why you called them when you clearly didn't? This sounds like what you've been experiencing lately, and your iPhone is probably making random calls. You may think this to be a weird problem, but quite a few iOS users have faced the same problem. As dire as it sounds, we've compiled a list of solutions to stop the random calls. Let's go to the solutions without further ado.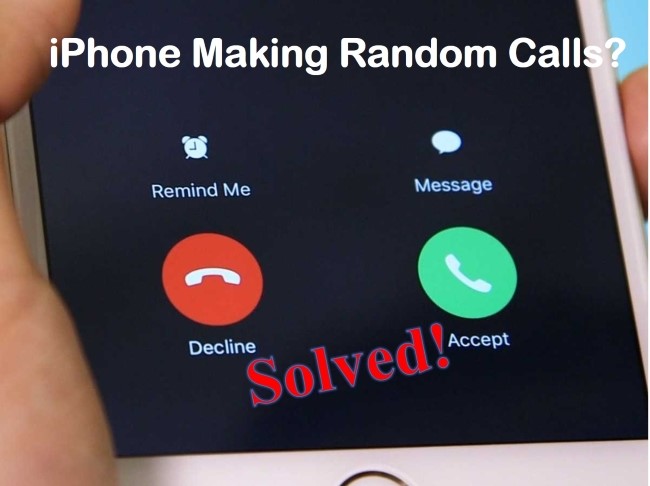 Method 1. Disable Voice Control
A new nifty accessibility feature introduces in iOS 13 – Voice Control, lets you interact with your device with your voice. While useful, the feature could accidentally trigger your iPhone making random calls under the mistaken belief that you asked it to do so. When this feature is enabled, your device will pick up sounds from your surroundings and mistake them for names on your contact list.
Make sure your device's Voice Control feature is disabled and test to see if those calls still occur randomly. Here's how to disable Voice Control on your iPhone.
Step 1: Open your iPhone's Settings menu.
Step 2: Locate and tap Accessibility.
Step 3: Under the "Physical and Motor" section, turn off the switch for the Voice Control feature.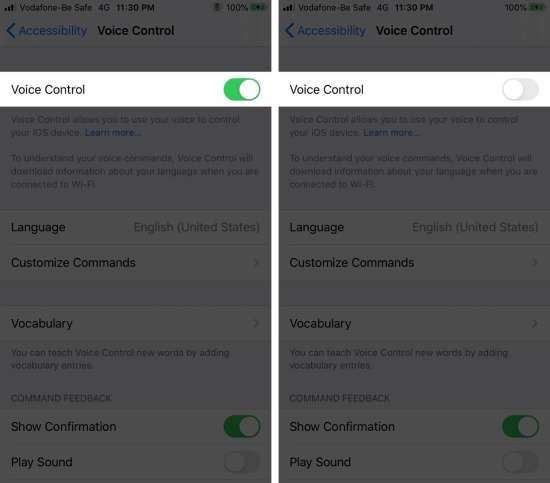 Method 2. Disconnect Bluetooth Devicese
With high-end Bluetooth devices, you can use Siri to place calls or simply tap a button to do so. There could be a problem with the accessory causing the random calls. With some Bluetooth products, a dedicated call button is available that can be used to call the last person on your contact list that you called. Also, someone (perhaps your kids) might be toying with your Bluetooth device, or your Bluetooth device itself may be malfunctioning which is causing random calls to be made.
Firstly, observe if the calls are made when the Bluetooth device is connected. You can also try disconnecting the Bluetooth devices and check if the issue persists. Alternatively, you can temporarily disable your iPhone's Bluetooth.
Step 1. Simply open the Control Center.
Step 2. If the Bluetooth icon is blue. Tap on the Bluetooth icon to turn it off. You can also do it from the Settings → Bluetooth → Touch the green button to toggle OFF.
Method 3. Hard Reset Your Phone
Hard rebooting your iPhone is a simple but effective answer for how to stop iPhone making random calls. By restarting your iPhone, you can refresh it and resolve any minor software issues it might be experiencing. There may be a combination of buttons you need to press to restart your iPhone, it depends on the iPhone model you are using.
For iPhone 8 or Newer,
Step 1. Quickly press and release the Volume Up button.
Step 2. Quickly press and release the Volume Down button.
Step 3. Keep holding the Side button until the Apple logo appears.
For an iPhone 7,
Step 1: Press and hold the Side button and Volume Down button together. Do this for about 10 seconds.
Step 2: Release both buttons when the Apple logo appears.
For iPhone 6 or Older,
Step 1: Long-press the Power button and Home button at the same time.
Step 2: Let go of those buttons when the Apple logo flashes on the screen.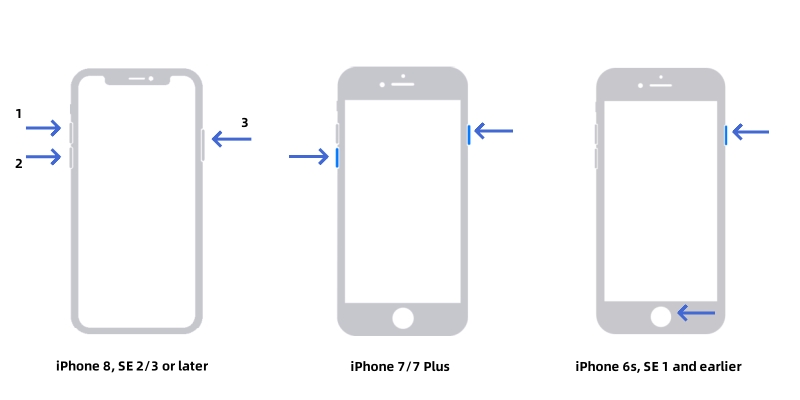 Method 4. Update Software of iPhone
A timely iPhone update will keep you away from troublesome software issues. It is recommended that you update to the latest iOS version as Apple fixes common bugs or issues. Be sure to download and install the latest update to your device if it's not already installed. Check for the latest or pending updates from the Settings → General → Software Updates. If there's an available update version, download and install it.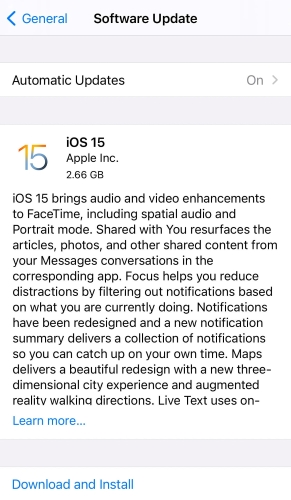 Method 5. Reset iPhone Settings
iPhone making random calls when locked can be caused due to an iOS bug. Reset all settings on your iPhone is a trustworthy way to resolve some odd system issues you're suffering on your iPhone. After resetting all settings on your phone, every setting in the Settings app will back to its original state.
If your iPhone is making random calls on its own, for instance, resetting all settings can help overcome the issue. After using this method, neither your personal data nor your Wi-Fi passwords will be lost, but you will have to reset your iPhone wallpaper, reconnect your Bluetooth devices, and re-enter your Wi-Fi passwords. So, using this way to fix this troublesome software problem is a small price to pay!
Step 1: Open iPhone Settings menu.
Step 2: Tap on General.
Step 3: Scroll to the bottom of the page and tap Transfer or Reset iPhone.
Step 4: Select Reset All Settings.
Step 5: Enter your iPhone's passcode to initiate the reset process. When the confirmation alert appears, tap on the Reset All Settings again.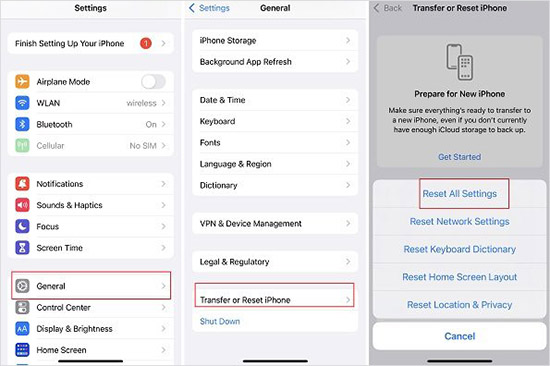 Note: While this feature does not affect your personal data, it's wise to make a backup before resetting your device. After the update has been completed, the issue of the random call should also be eliminated. If not, an advanced iOS system repair tool can be the only solution.
Method 6. Use State-of-the-art Repair Tool – Joyoshare UltFix [Hot]
If you don't want to lose data while completely stopping iPhone making random calls resolved, then professional iOS repair tools are definitely your best bet. Joyoshare UltFix iOS System Recovery is particularly prominent. It is capable of fixing 150+ iOS and Apple TV issues in a lossless way, such as iPhone keeps dropping calls, iPhone no sound on call, and so on. Besides, it is compatible with all iOS versions, including the latest iOS 15 and all iOS devices. Moreover, one-click to enter or exit recovery mode is available for free, also along with the ability to downgrade iOS versions.
Key Features of Joyoshare iOS System Recovery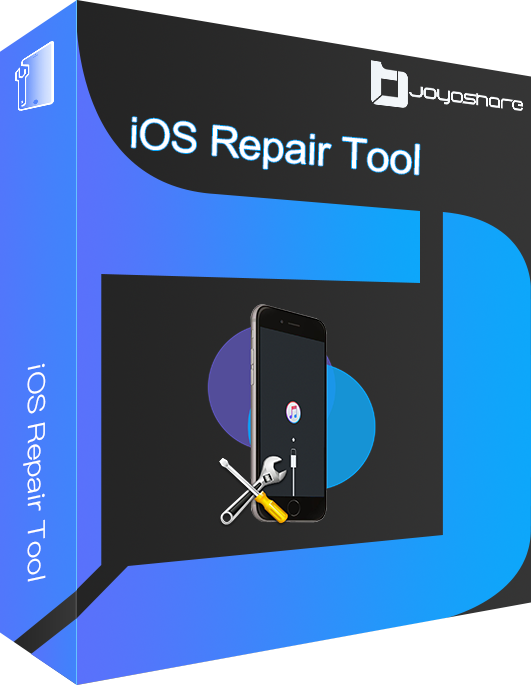 Fix iPhone making random calls with simple steps
Resolve 150+ errors on all iOS devices like iPad, iPod and iPhone
Compatible with the latest iOS version - iOS 15
Free to put your iPhone into Recovery Mode with one click
Simply follow the easy-to-follow steps of this software to resolve your problem:
Step 1

Downloading and Installation

Install and open Joyoshare UltFix on your computer and connect your iPhone. Tap on "Start" to persist.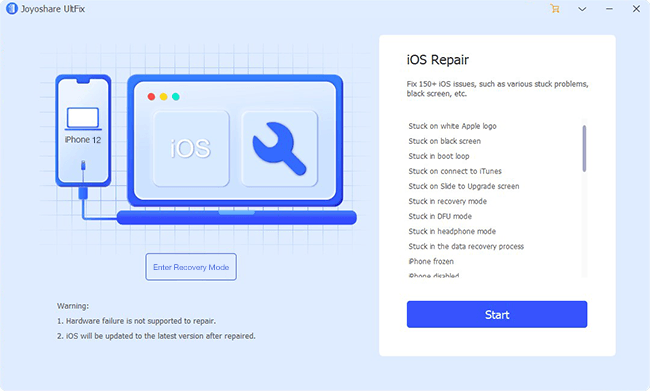 Step 2

Select Standard ModeSelect Standard Mode

Select the "Standard Mode" to fix your iPhone making random calls without losing data. Then you will be required to put the device to recovery mode.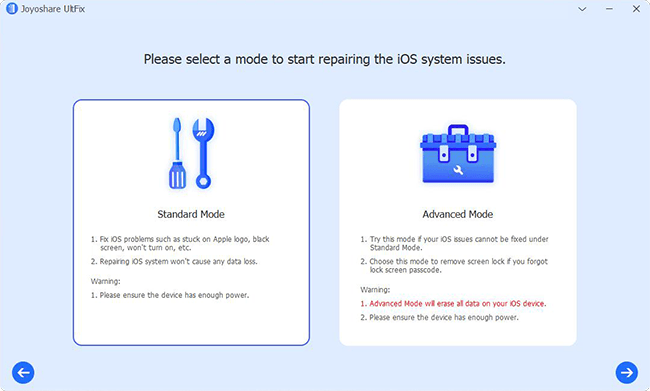 Step 3

Download Correct Firmware Package

Carefully check and confirm the information related to your iPhone including the model and version. Next up, just "Download" and verify the firmware package matched with your device.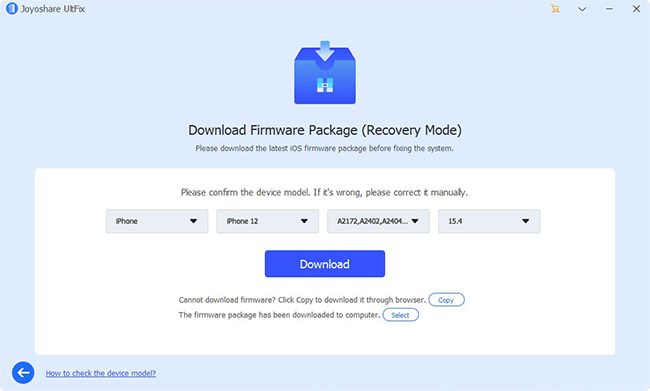 Step 4

One-Click to Stop iPhone from Making Random Calls

Finally, you have to click the "Repair" button to start the repair process. When it's completed, your iPhone will be back to normal.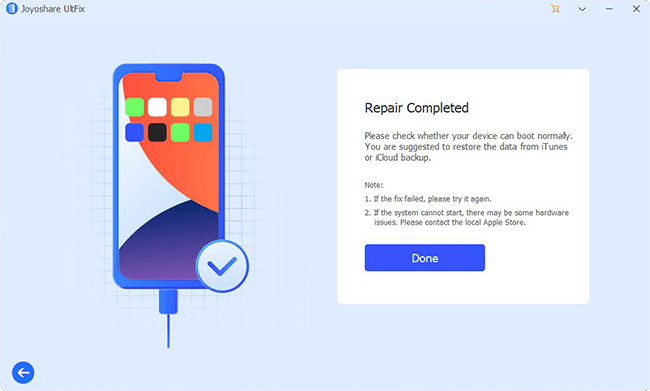 Summary
With the above information, it's sure that you must have ideas in terms of how to stop iPhone making random calls. It is worth noting the Joyoshare UltFix repair process is simple, secure, and lossless. The process is perfect for Apple users who require fixes on their device systems. Your troublesome issue will be resolved on your device within seconds, just like a miracle. I hope the above methods will simplify your repair process. If none of them work for your phone, then there might be a hardware issue on your phone. You should book an appointment at the Genious Bar to have technical assistance.