"I don't know why my iPhone 11 keeps dropping calls and this situation has lasted for several days, which really bothers me. How do I stop my iPhone from dropping calls?"
iPhone keeps dropping calls has been much reported by Apple users on some related forums and other websites. It does be irritating especially when you are receiving an important call and discussing work. Anyway, no matter what situation you are faced with and to get rid of this problem, let's check out this post which illustrates the reasons behind it and introduces 10 ways to solve your iPhone keeps dropping calls.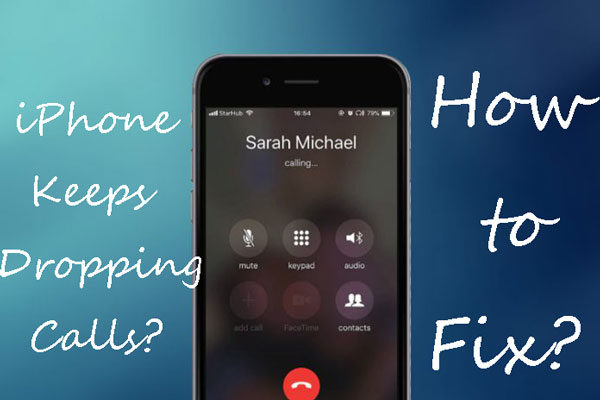 Part 1: Why Does iPhone Keep Dropping Calls?
iPhone keeps dropping calls may signify that there is wrong with your iPhone. First of all, hardware damage or iOS bugs might be the source of your iPhone dropping calls issue. Besides, poor signal strength is also partly responsible for this matter in some cases. Of course, a damaged SIM card and other wrong settings will sometimes lead to the problem.
Now that some possible causes for iPhone keeps dropping calls have been shown, then it's time to continue and you can get started to practice the following complete solutions to get out of the trouble.
Part 2: How to Stop iPhone From Dropping Calls?
Small Tips to Prevent iPhone From Keeping Dropping Calls
Before turning to the help of third-party tools, you could first try these 7 small tips to see whether your problem of iPhone keeps dropping calls can be successfully resolved.
Tip 1:

Check some settings

Your iPhone keeps dropping calls may be attributed to enabled settings including Do Not Disturb and Call Forwarding. So please follow the respective steps below to disable the two functions.

Disable Do Not Disturb: head to Settings and locate Do Not Disturb feature to turn it off.

Disable Call Forwarding: navigate to Settings > Phone and find Call Forwarding to toggle it off.

Tip 2:

Turn Airplane mode on and off

As said before, a weak signal can result in iPhone keeps dropping calls. In this way, you may need to switch on and off Airplane mode icon on the control center of your iPhone. In addition, make sure the feature is disabled at last because an opening Airplane mode will cause trouble in giving and receiving phone calls.

Tip 3:

Reset network settings

Or you can have a reset of network settings to remove connection errors so as to stop iPhone keeps dropping calls. The operation is rather easy. You just go to Settings > General > Reset and finally tap on Reset Network Settings.

Tip 4:

iPhone software update

To ensure the normal functioning of an iPhone including the call performance, an iOS update is required at times. Therefore, please open default Settings app on your device and go to General tab, find Software Update to proceed. If your iPhone has already been the latest one, then you can try out the next method.

Tip 5:

Update carrier settings

Similarly, it's also necessary to have an update of your iPhone's carrier settings, which is a good enhancement for your iPhone call's capabilities. To do that, merely click Settings > General > About in order, and wait a few seconds until a message that informs you the new settings available appears. Lastly tap on the Update button.

Tip 6:

Force restart iPhone

Hard rebooting iPhone is a simple way to remove software glitches, thus fixing your iPhone keeps dropping calls. Complete the following steps according to your device model.

iPhone 8 and newer, respectively press down and release the Volume Up button and the Down button, then hold the Side button until the Apple logo pops up.

iPhone 7 and iPhone 7 Plus, simultaneously hold down and release the Volume Down and Sleep buttons until the Apple logo pops up.

iPhone 6, iPhone SE or older, press down and let go of the Home and Power buttons at the same time till Apple logo pops up.

Tip 7:

Update carrier settings

An improper installation of SIM card or the dislodged one will give rise in signal issue so as to make your iPhone calls drop down continually. To avoid this, switch your device off and take out the card, wait for a while and then re-insert it into the tray in a correct manner. After that, open your iPhone to check if the problem still exists.
Quick and Effective Way to Fix iPhone Keeps Dropping Calls [No Data Loss]
If the above fixes failed to do the magic, then you could rely on professional iOS repair software such as Joyoshare UltFix iOS System Recovery. It is a surefire recipe for different iOS issues including iPhone keeps dropping calls. What most significant is that this powerful program will not cause you any data loss while getting your problem completely resolved with an almost 100% success rate.
Let's have a look of its other stunning points and easy-to-operate steps to fix iPhone keeps dropping calls.
Key Features of Joyoshare UltFix iOS System Recovery:
Fix various iOS and Apple TV issues without data loss
Compatible with all iOS versions and almost all iOS devices
Two repair modes: Standard/Advanced mode
A free click to let any compatible iOS device enter/exit recovery mode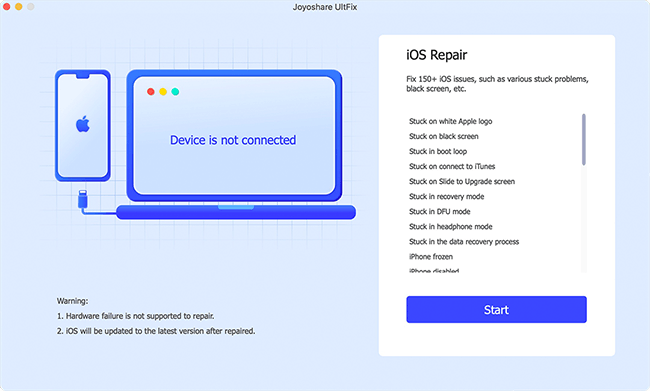 Step 1: Download and install Joyoshare UltFix on your computer. Later, connect your iPhone to it and tap on "Start" to proceed after the program recognizes your device.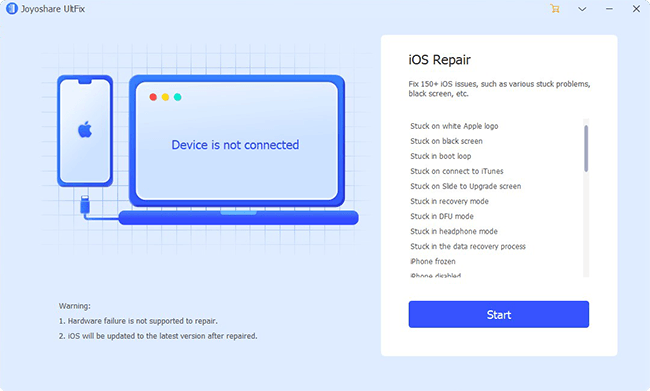 Step 2: Select standard mode to avoid any data loss during repairing your iPhone keeps dropping calls. For some complicated problems like forgetting iPhone passcode, advanced mode can help out.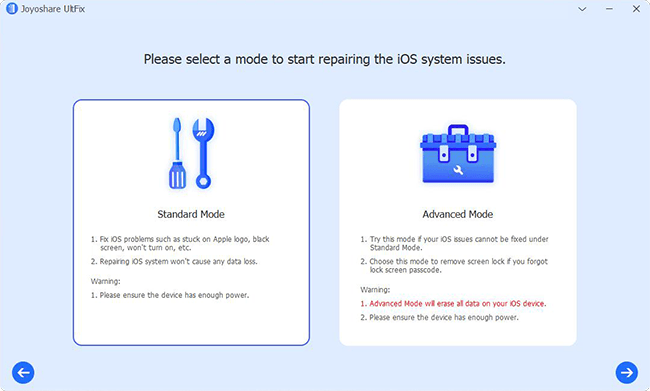 Step 3: Put your iPhone into recovery mode or DFU mode according to the steps stated on the screen.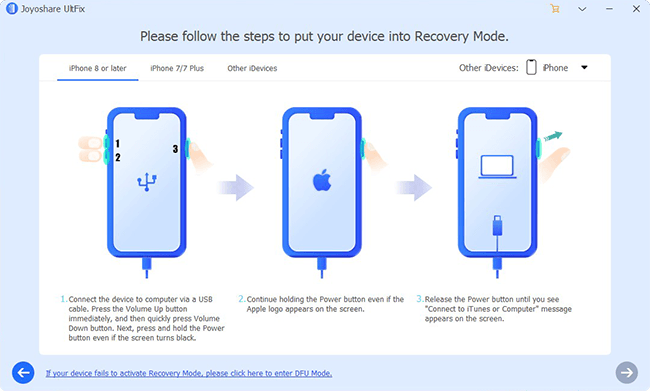 Step 4: Check the information of your iPhone shown on the interface. If you find something wrong, please make it correct. Next, click download button to download and verify a matched firmware package for your iPhone.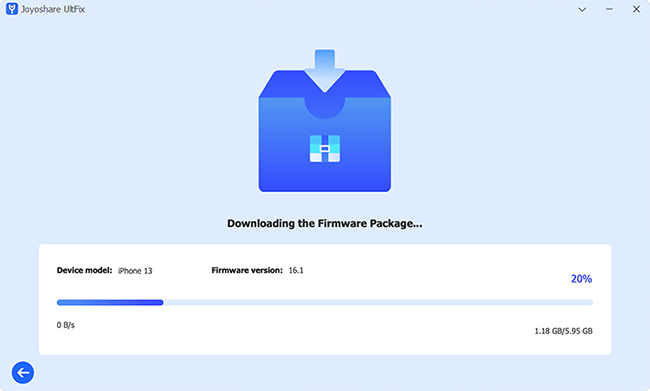 Step 5: The last step requires you to tap on "Repair" to have the verified firmware package unzipped. After this, Joyoshare UltFix is going to repair your iPhone keeps dropping calls.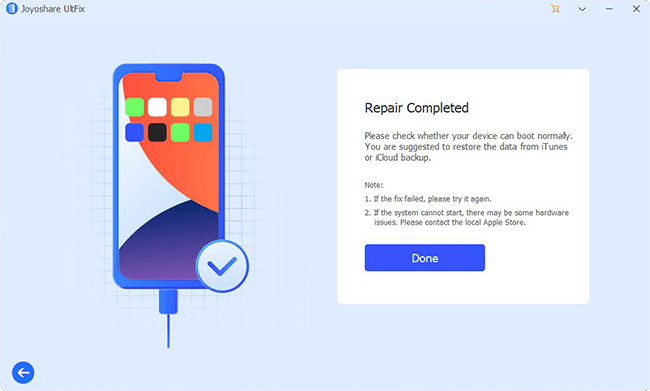 Final Resorts to Resolve iPhone Keeps Dropping Calls [Data Loss]
Finally, you can also try the 2 resorts below to settle down your iPhone keeps dropping calls. But it's worth mentioning that they will delete all of your iPhone data and you are suggested to back data up earlier.
1. Restore iPhone via iTunes
Restoring iPhone through iTunes app is a common way to solve iPhone problems, iPhone keeps dropping calls included. To give it a shot, follow the steps here.
Step 1: Launch latest iTunes on your computer and connect your iPhone to PC.
Step 2: Enter recovery mode and go to Summary tab.
Step 3: Hit Restore iPhone option.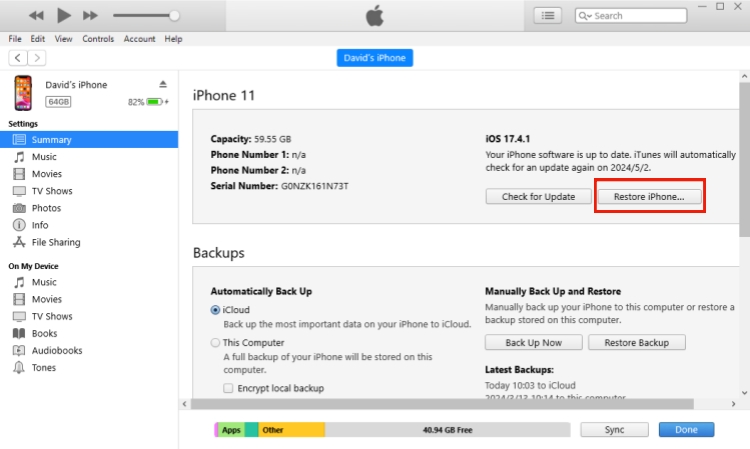 2. Reset All Settings
Bringing your iPhone back to factory settings by erasing all contents on your iPhone can be workable, too. Please do as follows to complete the process.
Steps: Go to Settings > General > Reset > Reset All Settings.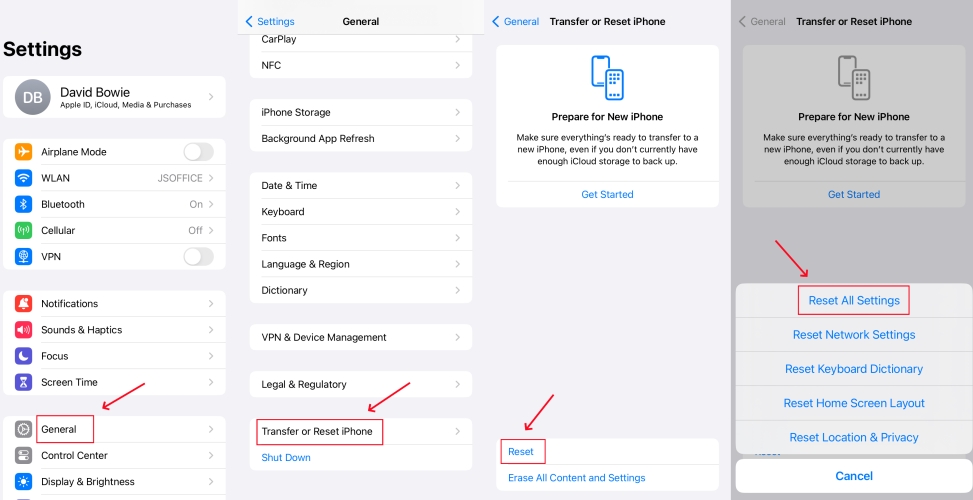 Part 3: Summary
There are 10 different types of solutions now you get to fix your iPhone keeps dropping calls. As we can see, using Joyoshare UltFix is the most effective and safest method to help you whenever you meet with any other iPhone, iPad and other iOS issues. In the event of other questions, you are warmly welcomed to contact us.