As the inevitable and outstanding outcome of progress in science and technology, intelligent devices especially Apple iPhone provide great convenience for people's lives. Even though the device is equipped with the best configuration, it also can not avert the failure of certain functions. Actually, on every iPhone in use, there exist more or less problems. In recent times, iPhone users keep grumbling about iPhone call volume low that brings them considerable discomfort. If you happen to be the one with this trouble, you needn't fret as the following proposes 5 perfect solutions to it.
Part 1. Disable Phone Noise Cancellation
The feature of noise cancellation is to reduce ambient noise on phone calls when you holding the receiver to your ear. In case you find your iPhone call volume too low even after your attempt to turn up the calling volume, that you can do is checking whether the function of Phone Noise Cancellation is enabled or not. Just turn it off as follows if it is on.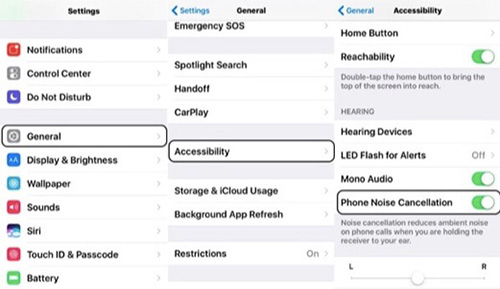 Step 1: On your iPhone, get into "Settings" and followed by "General";
Step 2: Then locate and click the "Accessibility" option;
Step 3: Scroll down to find "Phone Noise Cancellation". If it stays on, tap to toggle it off.
Part 2. Turn on Speaker While Calling
Occasionally, the most common action may turn out to be the most serviceable method to wipe out the mess of iPhone call volume low. Just as the reasons for some problems can not be explained clearly, there are times why enabling speakers while calling can tackle this problem is pending further discussion. But please be relieved, for those who have come across the same issue get a satisfactory result with the measure. So why shouldn't you have a shot?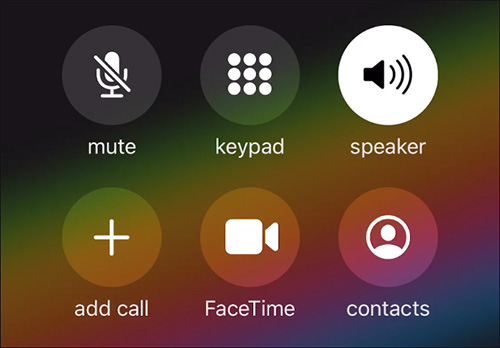 Part 3. Clean iPhone Speakers
Supposing that you still do not shake off the iPhone call volume low fix despite that the iPhone speaker has been enabled while calling, maybe you can consider this suggestion that is to take a moment to clean the speaker on your device. The speakers covered with dust could cause the call volume to be low. Consequently, simply apply compress air and a banister brush to clean it. Then give someone a call to test if the problem is there as before.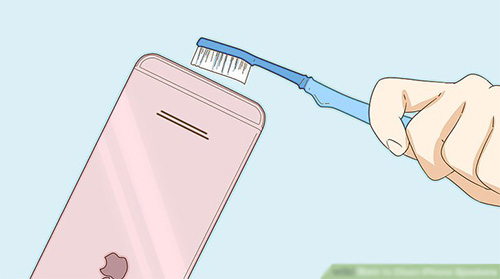 Part 4. Reset All Settings
Most of the time, whether built-in features of iPhone can work properly largely depend on whether the corresponding settings conform to themselves. In a manner of speaking, the sound setting is an important factor in the occurrence of the iPhone call volume low problem. In a case like this, resetting all settings on iPhone is a very sane practice. To get it done, perform the following.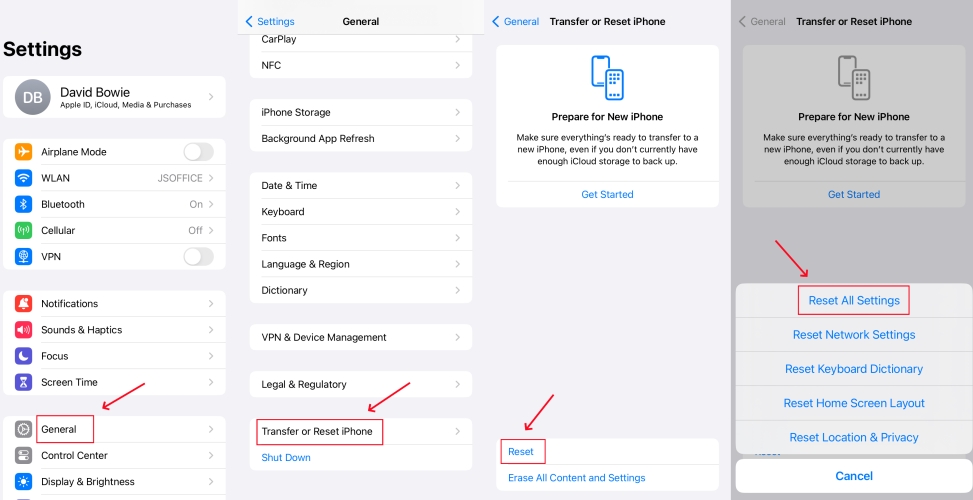 Step 1: Start with going for "Settings" and then to the "General" option;
Step 2: Afterwards, find and click on "Reset" in the "General" interface;
Step 3: There will pop up a prompt to ask you to enter passcode after you touch the "Reset" button. Just do it to confirm this option.
Part 5. Try Joyoshare UltFix iOS System Recovery without Data Loss
Naturally, solutions to the iPhone call volume low problem are not confined to the above methods. Considering that failures of your iPhone system might lead to the issue as well, thus Joyoshare UltFix iOS System Recovery that specializes in settling all sorts of iOS problems will be briefed to you. Since it is a professional repair tool, then it must be a cinch for this program to do the same on all iOS devices and Apple TVs.
Additionally, Joyoshare UltFix is born with standard mode and advanced mode for you to choose. The strength of standard mode is that no data will be lost with this mode during the repairing process, which does for some ordinary problems, like iPhone speaker not working, iPhone not making calls, and so forth. What characterizes advanced mode is that it is competent to get a few serious issues worked effortlessly, such as fixing a disabled iPhone. Incidentally, it supplies you with a free option to get your iPhone into/out of recovery mode.
Key Features of Joyoshare UltFix iOS System Recovery
Enter/exit recovery mode with one click for free
Compatible with all iOS devices and iOS version 13
Get rid of iPhone call volume low fix with no data loss
Provide two modes to repair more than 30 kinds of issues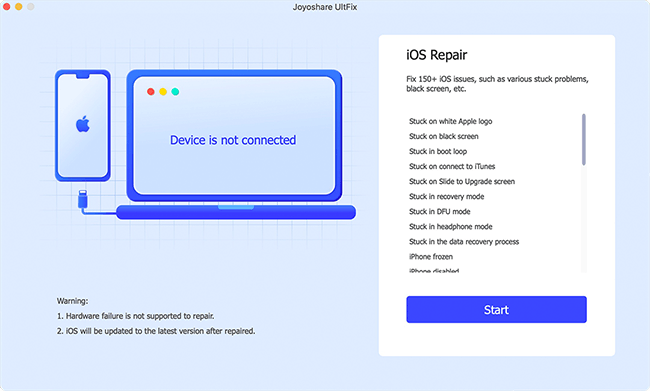 Step 1: Launch Joyoshare UltFix and plug the iPhone to the computer. When the program shows that your iPhone has been connected successfully, please hit "Start" to start the repair process;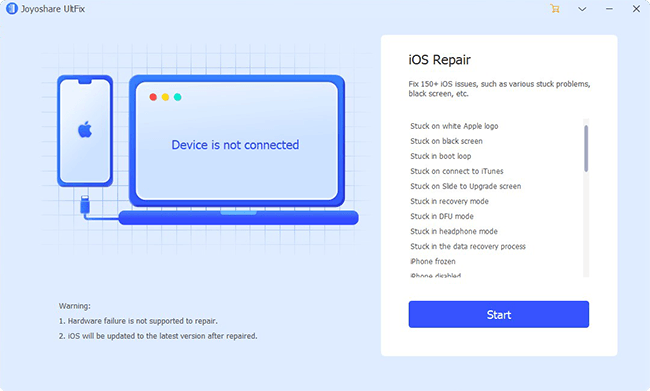 Step 2: Then, according to your situation, select one repair mode. Generally, it is more than enough to choose standard mode. Also, this mode can keep all your iPhone data intact;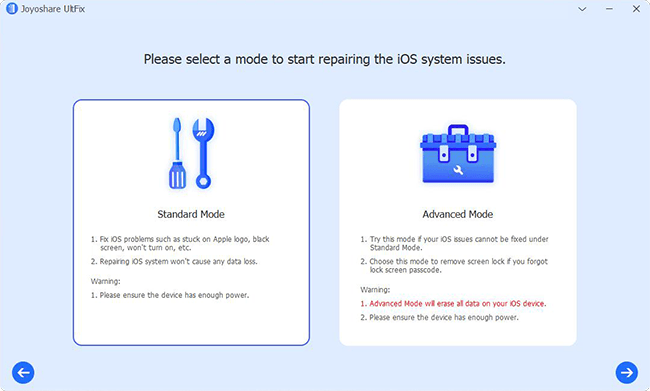 Step 3: Next, click the iPhone mode to enter another interface in which you need to put your device into recovery mode. Of course, you can set it into DFU mode as well with the link at the bottom;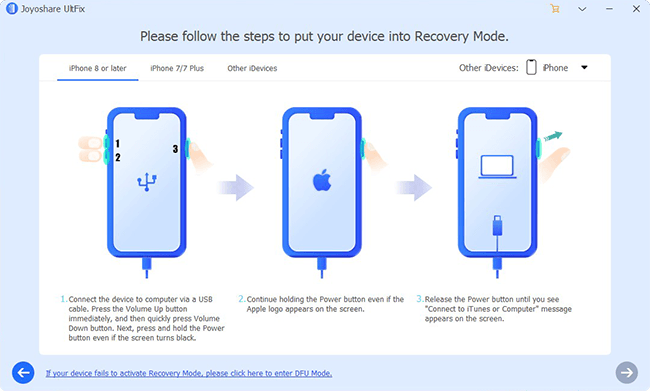 Step 4: Now, all the information about your iPhone will display on the screen. Please make a confirmation. After that, tap on "Download" to make the firmware package downloaded and verified for the iPhone;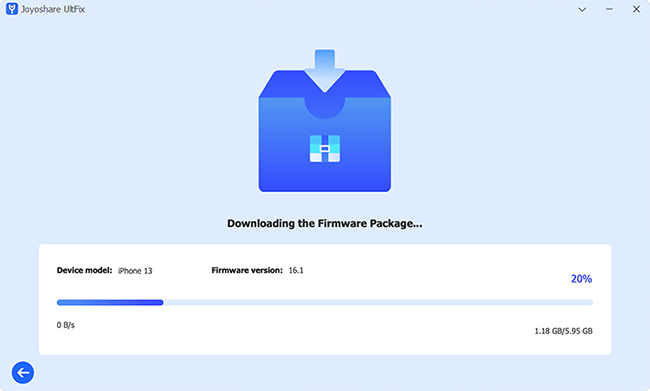 Step 5: At last, just click the "Repair" button to unzip the downloaded firmware package. Once completed, Joyoshare UltFix would automatically repair your iPhone call volume too low issue.