Q: "My Call forwarding setting just shows a spinning wheel. I am not getting incoming calls. They go straight to voicemail. I also have issues with outgoing calls, but only a particular number." – From Apple Community
Call forwarding feature allows you to redirect all incoming calls to a different number when you don't want to receive unnecessary calls or can't answer the calls in an area with poor cell phone coverage. Recently, more and more iOS users find they have trouble setting up call forwarding as it just shows a spinning wheel. If you also encounter this unpleasant issue, you can have a deep understanding of the tips and tricks of fixing iPhone call forwarding not working with the help of this article.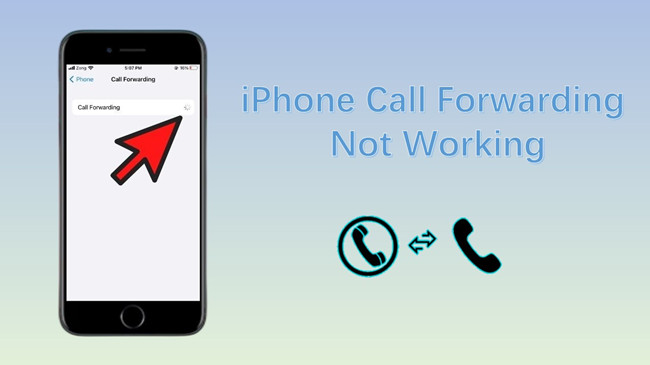 Part 1. Why Is Call Forwarding Not Working on iPhone?
Generally, different factors involving system glitches, carrier malfunction, and conflicting settings are responsible for an iPhone issue. Of course, the causes are deeply hidden and not limited to these mentioned reasons in this article.
i. System errors: All incoming calls are forwarded to voicemail. It is commonly reported on the Apple Community and Reddit. Meanwhile, it is accompanied by a spinning wheel shown in the Settings. Under this circumstance, system errors and disharmony between call forwarding and settings can be regarded as the main cause of this problem.
ii. Hardware issues: Failing to forward the incoming calls is another rare and uncommon scenario that is also classified as this issue. This problem can't be fixed on your own. The best choice is to contact Apple Support and ATT support for expert help. It typically results from carrier malfunction as well.
Part 2. Quick Tips for Call Forwarding Spinning Wheel on iPhone
Method 1

Turn off LTE

A large amount of iOS users who have the same concern ever responded that this solution perfectly solves the problem. It is said that the status of LTE service is strongly associated with call forwarding feature. When LTE is terrible and can't properly operate, call forwarding feature will be affected as well. Hence, try to turn off LTE in the first place.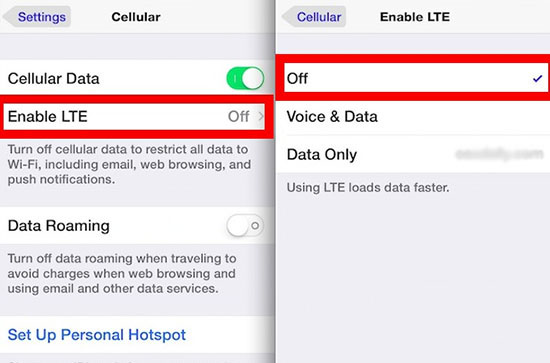 Go to Settings – Cellular.
Choose Enable LTE and tick "Off" option.
Restart your iPhone. Enable call forwarding feature again.
Method 2

Turn on and Turn off Airplane Mode

In case of possible network error, another method you can try is to disable and enable Airplane Mode. By refreshing the network connection, it can clear previous Internet bugs and examine the situation of your network.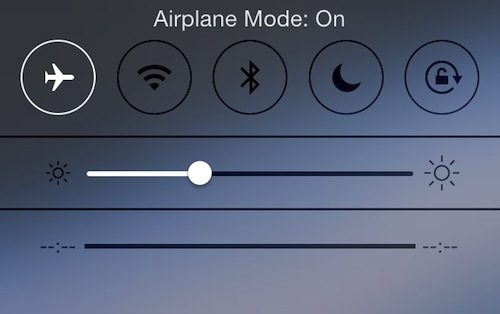 Access control center.
Tap the Airplane Mode icon to disable all network connections.
Turn off Airplane Mode after a few minutes. If necessary, at first, you can reboot your iPhone.
Method 3

Refresh Wi-Fi, Cellular Data and Bluetooth

Likewise, the problem may be related to these wireless settings. These settings have the small possibility to block smooth operation of call forwarding function. The total procedure is similar to the former approach. Access to control center, switch these features on and off.
Method 4

Reset Network Settings

As conflicting settings account for great possibilities when facing call forwarding on iPhone not working, resetting network settings might be workable to fix this issue. It won't bring any damage to all contents stored on your iPhone. But your network settings and Wi-Fi passwords will be deleted.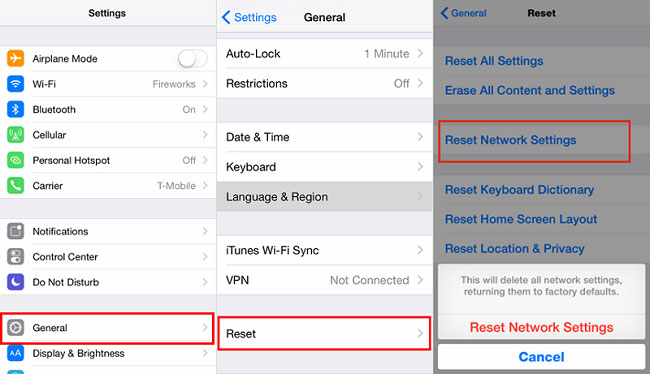 Head over to Settings – General.
Move down, find Reset tab, and select Reset Network Settings.
Enter passcode and wait for a while.
Method 5

Apply iOS System Repair

If none of these solutions can work, please consider using a professional and safe iOS system repair tool. Joyoshare UltFix stands out among numerous similar programs in view of the highest success rate and no data loss. With standard mode and advanced mode, it is capable of fixing 150+ system errors. Standard mode is able to repair all kinds of common issues, such as iPhone keeps dropping calls, iPhone crashing, iPad screen flickering, and so on. Naturally, this tool is compatible with iPhone, iPad, and iPod touch, covering the newest iPhone and iOS version.

Key Features of Joyoshare UltFix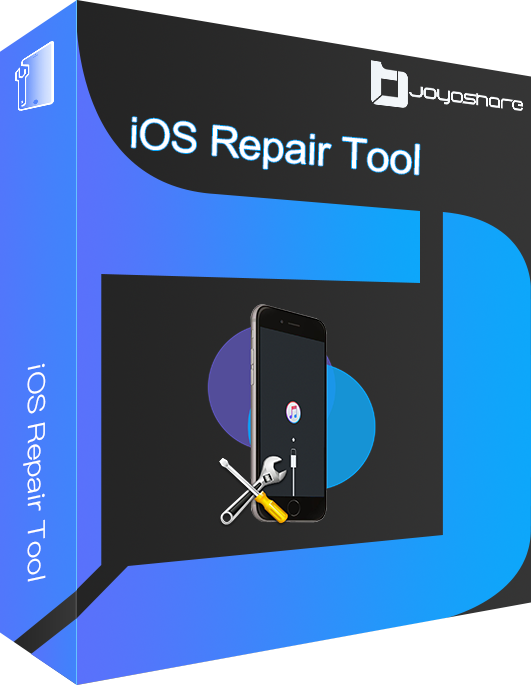 Repair iPhone call forwarding issue without the risk of data loss
Retrieve iOS devices out of recovery mode for free
Whatever the problem is, the repairing process can be completed within 3 steps
Easy to use with only a few clicks
Step 1:Connect iPhone to Computer
Run Joyoshare UltFix and connect your iPhone to your computer with an original USB cable. Hit "Start" button to proceed to the next step.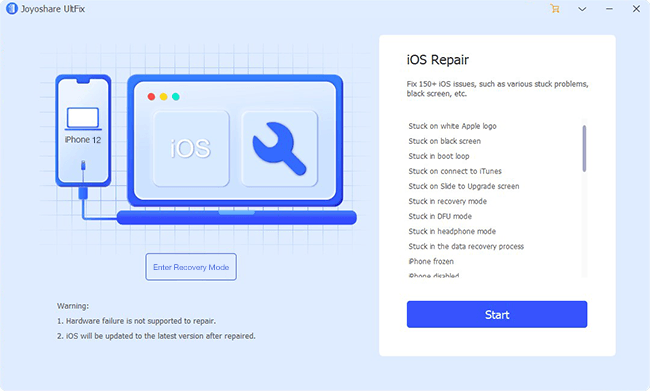 Step 2: Set Standard Mode
Standard mode allows you to solve nearly all system issues without data loss. In general, you are recommended to set "Standard Mode". Follow the guide and usher your iPhone into recovery mode and DFU mode. Enter the next step by clicking "Next" icon.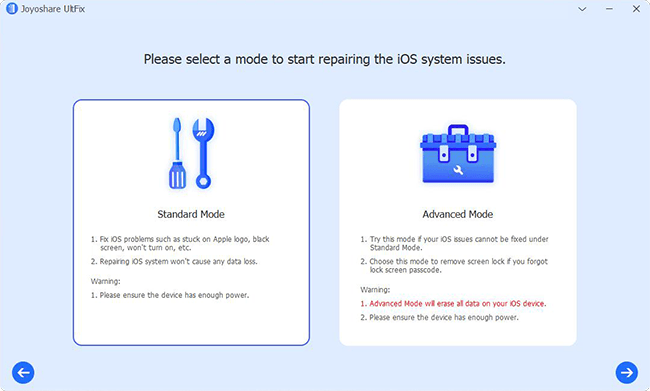 Step 3: Download Firmware Package
Make sure all device information is correct. Hit "Download" button, and it will download and verify the firmware package. Wait a moment to finish the downloading process.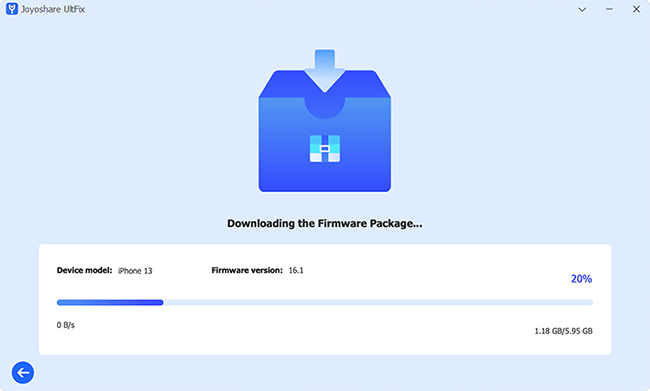 Step 4: Solve Call Forwarding Not Working on iPhone
Lastly, click the "Repair" button. It will unzip the firmware package and repair your issue easily and quickly. Once it is done, it will show "Done" button, and your iPhone will get back to normal.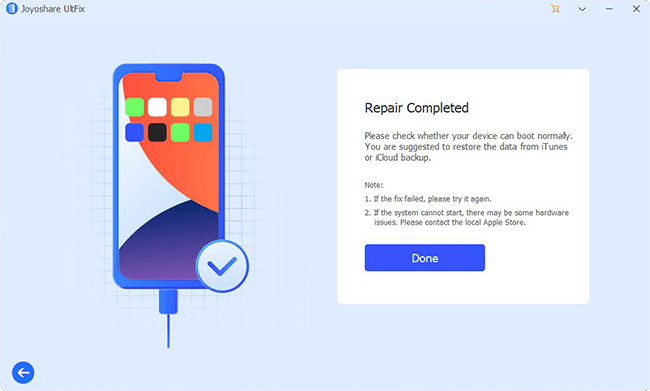 Method 6

Contact ATT Support

As is known, call forwarding feature is supported by your carrier. When carries malfunction is encountered, the last and single resort is to contact ATT support. You can check out support center on their official website or directly make a call at 800.331.0500 or 611. Luckily, you can get the problem fixed with expert guide.
Part 3. Conclusion
All in all, we have listed all possible methods that are effective on iPhone call forwarding not working. The first solution has a large possibility of solving the problem based on real experiences. Another 3 solutions are aimed to exclude the influence of unstable network or Internet errors. Joyoshare UltFix, as a trustworthy iOS system repair tool, is dedicated to fixing various issues related to software errors. The worst condition is that there are hardware problems in your iPhone. In this case, what you can do is to contact Apple support and ATT support for technician's aid. But there is no need to worry. Generally speaking, this error can be successfully solved through the former 5 approaches.