We should consider carefully if we really have a need to update to the latest iOS version before we choose the version that is compatible with our iPhone and suits us best. In most cases, we update iOS directly to the newest version without thinking, only to realize that we cannot adjust to it or that the iPhone frequently gets stuck after system updates.
Would it be possible to restore this iPhone to its previous version? Yes, the IPSW file can help us, so we should take advantage of it. So, this article addresses what IPSW files are, why they are important, and how to restore iPhone/iPad from IPSW.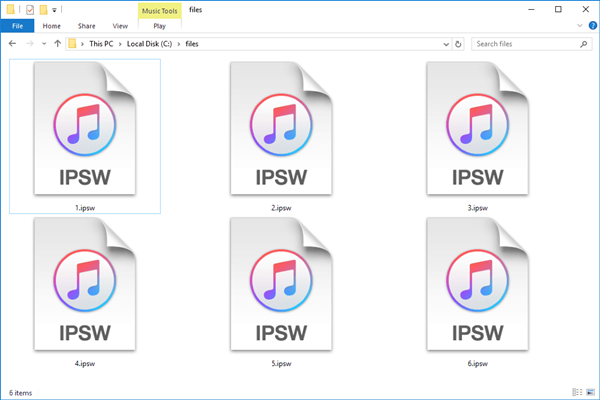 Part 1. What is An IPSW File?
IPSW files are Apple Device Software Update files for iPhone, iPod touch, iPad, and Apple TV. Apple releases IPSW files for devices that are not compatible with its operating system, in order to improve security and enable new features. iOS firmware can be restored to its original state via iTunes by using IPSW files. The process of updating your iDevice to a new iOS version often doesn't go as planned. Well, the other way would be to restore the iPhone with an iPSW file. Obviously, you'll need a tool to restore the IPSW file for that purpose, right? Read on to find the useful tool.
Part 2. Why You Should Manually Restore iPhone Using IPSW File?
Generally, iOS will automatically update itself to its latest version after getting permission from the user. It doesn't mean that the system can satisfy every user every time it gets updated. Bugs aren't all that bothersome, after all. A failure of the update is also possible. It often cases that iOS fails to update, display error 4013/4014, or is stuck on the update screen even though iOS is an excellent operating system.
When such problems occur, restoring IPSW is one of the most effective solutions. IPSW firmware restoration will allow you to restore your Apple devices back to normal operation. Therefore, it is sometimes necessary to restore iPhone manually using IPSW files. Nevertheless, many users may have a hard time restoring it. But why? The reasons differ. Some users may be unfamiliar with the encrypted. There might be a problem with the version of IPSW, which is specific to the iPhone, iPad, iPod, and Apple TV. Other users may be experiencing issues with their iTunes, and it is typically necessary to use iTunes/Finder to restore IPSW files.
The following sections will describe how to restore IPSW with or without iTunes to help users with different situations.
Part 3. How to Restore iPhone from IPSW?
How to Restore iPhone from IPSW with iTunes (Lead to Data Loss)
Now follow the guide below to learn how to restore iPhone with IPSW:
Step 1. Download the iOS IPSW file that relates to your specific device from here.
Step 2. Run iTunes. Click on the "device" icon by choosing your device model on the list. Connect your device to a computer.
Step 3. Open device "Summary" for the iOS device you are updating.
Step 4. Click the "Restore" button in iTunes and simultaneously hold down the "Shift" [Windows] or "Alt" [Mac].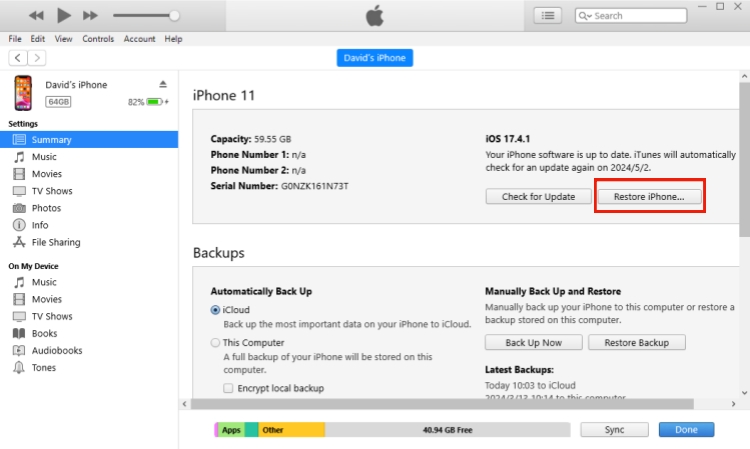 Step 5. Now, navigate to the downloaded IPSW file and select it, then wait for your device to update. Your device may boot several times during the restore process.
Alternative Way — How to Restore IPSW Without iTunes (Data Security)
Joyoshare UltFix iOS System Recovery is a comprehensive suite of tools with a Repair function. It can take your iPhone/iPad to install IPSW file to restore iPhone in recovery mode without iTunes. Joyoshare is a big name as they have been working in the industry for quite a long time, providing a reliable tool to fix iOS software-related issues over 150 types quickly and easily without touching the data.
To use this software, simply follow these steps outlined below and rectify nearly any problem with your iDevice.
Step 1

Download Open IPSW Restore Tool

Download and install the tool on your computer. Then connect your device to the PC with a USB cable and open the software from the desktop shortcut. After the connection is established successfully, click the "Start" key.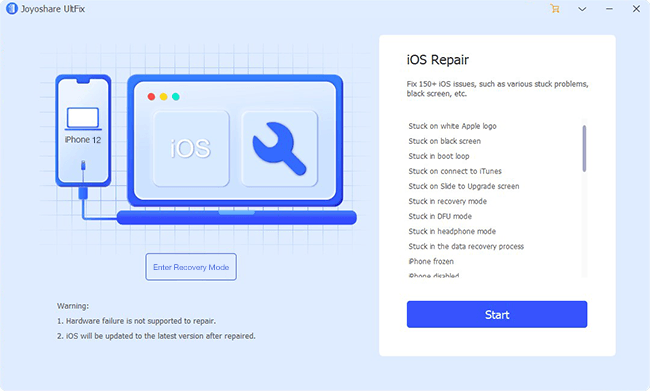 Step 2

Select the Repair Mode

I recommend you to use "Standard Mode" because it won't cause losing data while restoring iPhone using IPSW file.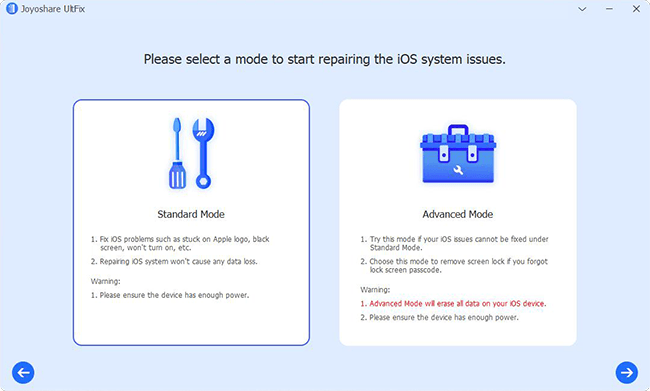 Step 3

Get the Firmware Package

Now, you will be shown your device's model and other details like the latest available firmware. On this page, click "Download" to get the IPSW firmware that matches your device model.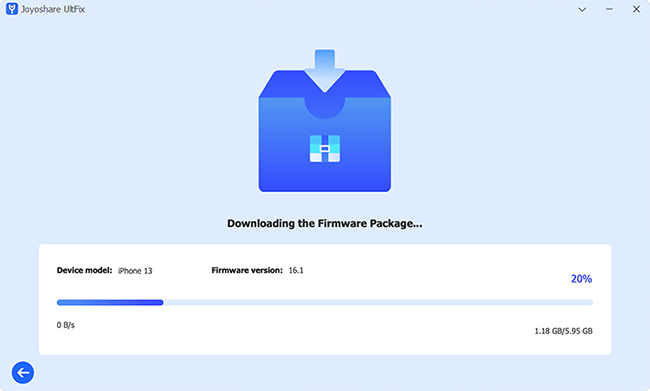 Step 4

Restore iPhone/iPad from IPSW Without iTunes

You can successfully update/downgrade your iPhone or iPad with the downloaded IPSW file, and then restore it to its previous state.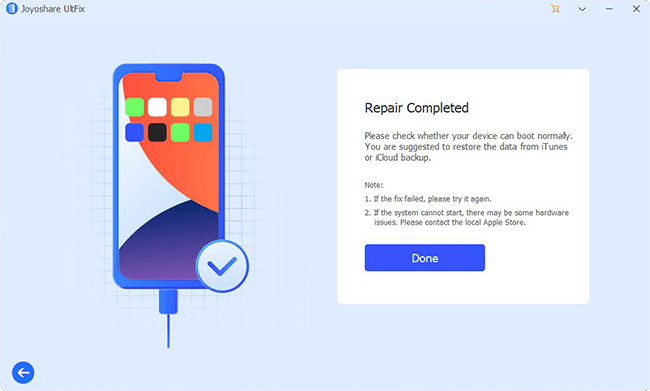 Part 4. Final Words
By performing the above instructions, you can resolve to restore iPhone/iPad from IPSW with or without iTunes. I believe all these instructions are very helpful for you, so you can come out of this complex restore process. Joyoshare UltFix comes to a great help if restored from IPSW with iTunes failed. Still, if you have any questions, you can leave them in the comments box, and you'll get quality assistance from certified technical professionals.