iPhone is one of the most used smartphones among users in this fast-paced world. It offers a smooth and feature-rich sending/receiving facility and has entertainment for its users. But it is also the reality that every once in a while, iOS upgrades often cause problems for iPhone users. iPhone stuck on white screen of death, iPhone won't restore in recovery mode and stuck on iPhone stuck on Hello screen are included. Cuz a user lamented to us that his iPhone 6 freeze at the Slide to Upgrade screen and he isn't able to do anything. So, today we focus on what to do when your iPhone stuck on Slide to Upgrade.
The simple ways to address such problems are to reboot your iPhone, clear cache of it, reinstall iOS, and so on. But what if these DIY methods can't solve your urgent needs? Are there specific tools you can use to recover your iPhone and let it return to normal? Yes, there are. Keep reading to learn about all of the possible fixes.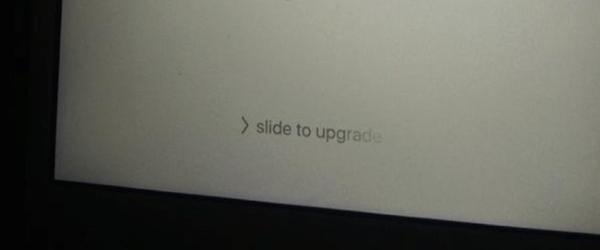 Quick Fix 1. The Common Ways
There're a few workarounds to you can try to restore your iPhone 4/4s/5/5s/6/6s or other models stuck on Slide to Upgrade problem, and we hope one of the solutions we provided will solve the glitch.
Restart Your iPhone
An omnipotent trick that fixed most minor problems on the first try must be rebooting your iPhone.
Step 1. Continue to press the Home (Volume Down button for iPhone 7/7 Plus) and the Power button a slider should appear on the screen.
Step 2. Drag the slider from left to right to turn off your iPhone.
Step 3. After the device completely shut off, press and hold the Power button again until the Apple logo appears.
Step 4. Then, your iPhone should then restart normally.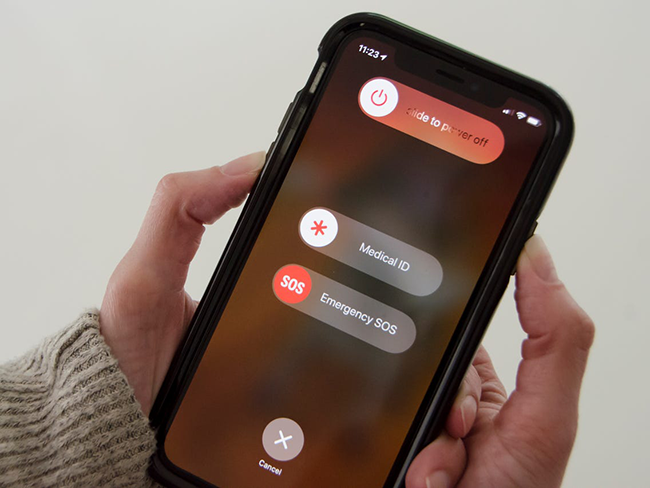 Reset Your iPhone
In some cases that if your phone is suffering a more serious issue, either iPhone Slide to Upgrade doesn't work, or slide to power off is not working as normal. Have no fear! Another procedure you can do is reset your iPhone (also called a "force restart") will revive your iPhone. In short, if the usual restart process as we did in the previous step, does has no effect, try a force restart.
Force-restart an iPhone 8 or later model,
· Press and release the Volume Up button, follow up by the Volume Down button.
· Press and hold the Power button until the Apple logo appears.

Force-restart an iPhone 7 or iPhone 7 Plus,
· Keep pressing the Power button and the Volume Down button at the same time.
· Continue to hold two buttons for about 10 seconds, until the Apple logo appears.
Force-restart an iPhone 6s or earlier model,
· Hold the Power button the Home button simultaneously.
· Continue to hold both buttons for about 10 seconds, until you see the Apple logo.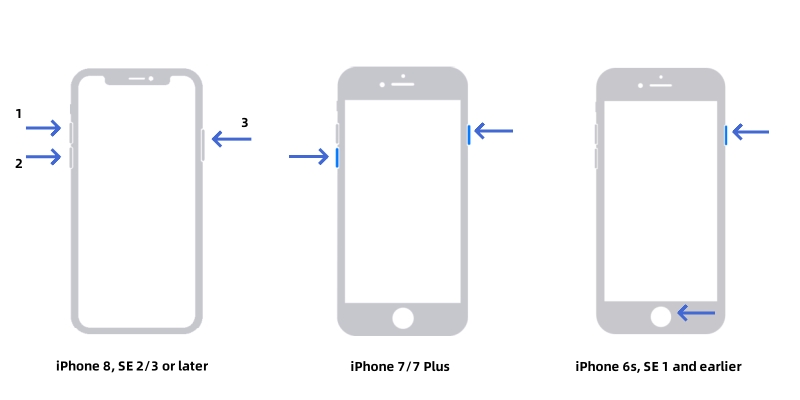 Restore Your iPhone via iTunes
Performing the above procedure is usually enough to handle minor symptoms, but if the problem continues and iPhone stuck on Slide to Upgrade problem continues, try to connect your iPhone with iTunes and restore iPhone from an iTunes backup. Let's give it a try.
Step 1. Check if your iTunes software is up to date.
Step 2. Connect your iPhone to a computer.
Step 3. Choose your phone in iTunes, and Restore in the Summary panel.
Step 4. Do the confirmation action by clicking on Restore again. Wait patiently during the restoration process.
Step 5. Your phone will restart, then "Slide to set up" will pop up.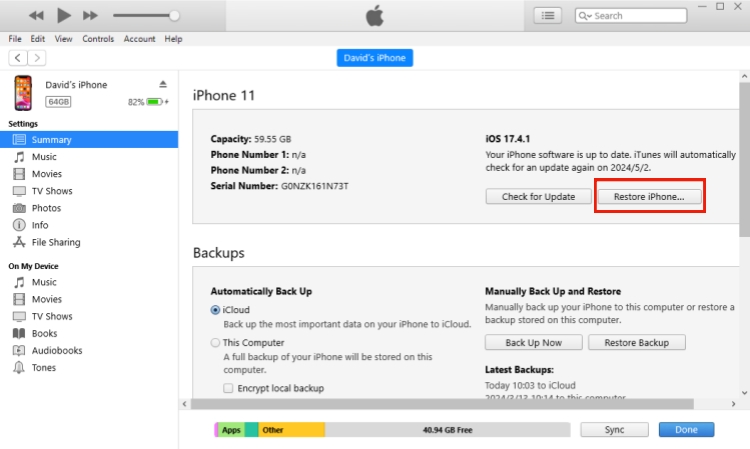 Finally, the annoying iPhone stuck on Slide to Upgrade will be gone. Unfortunately, you could lose some or all of your data after the process. So, one more thing to do before you use this method is to make a backup of your phone. But I believe that in most cases, you don't have a chance to do that.
Luckily, there's a professional iOS-specific program called Joyoshare UltFix that can take care of your trouble, and no worries to lose your data. Read on to understand how to use it to fix your phone in a better way.
Quick Fix 2. Use Joyoshare UltFix iOS System Recovery [Zero Data Loss]
Joyoshare UltFix iOS System Recovery is a complete iOS repairing service in the true sense. It has all the functions and features that we expect from an ideal iOS System Recovery toolkit. A large number of users around the globe prefer this tool because it works equally well on most devices including iPhone, iPad, iPod touch, and Apple TV.
Instead of fussing with multiple ways that only have a 50/50 chance of fixing the problem on your device, it may be better to depend on a trusted program that has a high success rate.
So, if you prefer to save time and not take detours, follow the stepwise guide.
Step 1

Install Joyoshare UltFix and Connect iPhone

Launch the software, and plug iPhone into the computer. You'll see your device automatically identified. Click the "Start" option.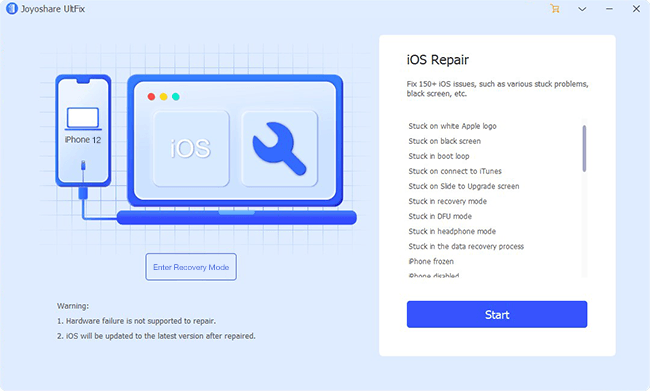 Step 2

Select Standard Mode

Standard Mode rescues your iPhone from most of the typical issues and ensures data integrity.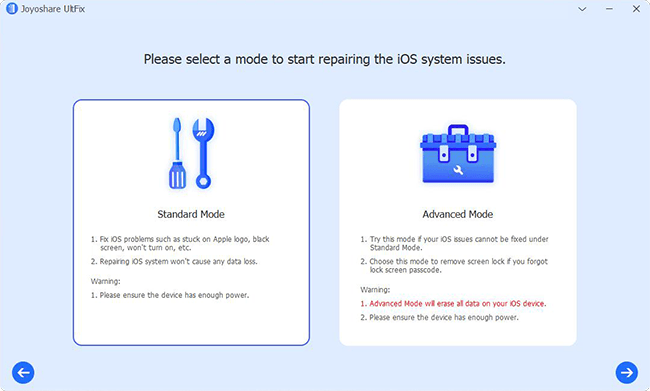 Step 3

Download iOS firmware

At this point, it will display your device details on the screen. Check it seriously. Click on "Download" when you're ready.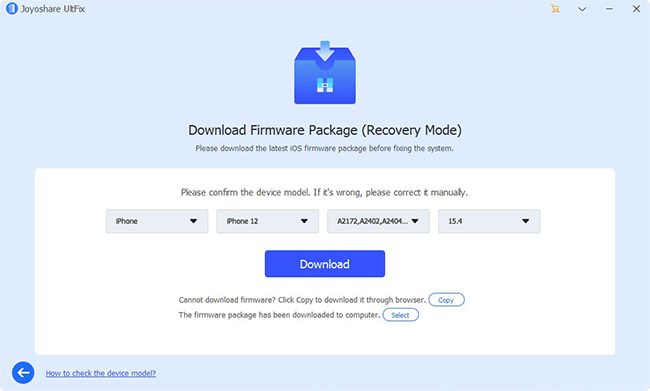 Step 4

Fix iPhone stuck on Slide to Upgrade

After the firmware has been downloaded, you'll see the button called "Repair". You're going to need a little patience and iPhone will get fine soon.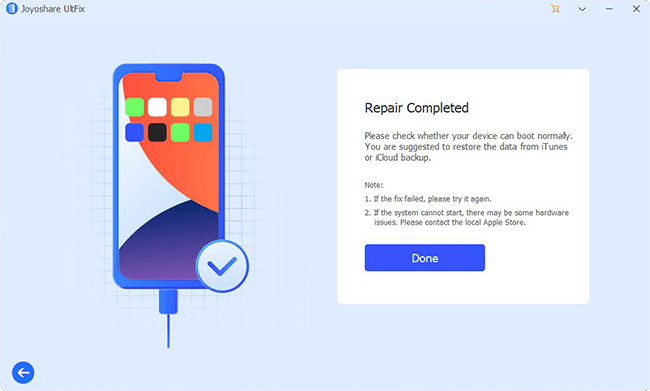 Conclusion
If your iPhone stuck on Slide to Upgrade then you might know what the best fixing way is? In terms of repairing ways, we can say that Joyoshare UltFix is the easiest place to address this problem. No need to try tedious methods one by one or be scared of losing any data. It is also because this tool is smooth, popular, and easy to use.
We just hope that at least one of these proffered solutions works out for solving this problem. Any doubt or suggestions, please contact our tech-savvy. They will help you out, for sure!