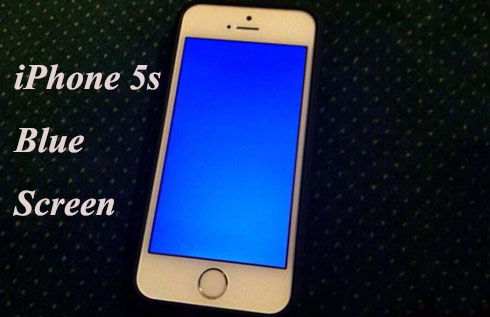 iPhone 5s blue screen is a frequent problem, which usually occurs to Apple users with iOS 7 and its other versions. Because there exists a serious bug which crashes the Apple systems, causing blue screen of death problem. There are a lot of reasons for the problem. Maybe you get iPhone 5s screen replaced. Or your iPhone 5s has something wrong with iOS issues. It is possibly caused by faulty Apps on your device. If you figure out the cause of the problem, you can easily fix blue screen on iPhone 5s with multiple strategies.
Some just need you to reboot the device and update the latest iOS version. Some iOS system issues may require you to reset the device. Factory resetting means you will lose all your data on the device. But you can also fix the problem with the third-party iOS system recovery without data loss. Of course, if your iPhone 5s blue screen is caused by screen replacement and you are not proficient in technology, you need to Apple restore to fix it. Actually, the methods you will choose completely depend upon the specific cause of the error. Following is the list of solution about iPhone 5s blue screen resulted from different reasons.
Part 1. Get iPhone 5s Blue Screen Fixed in Apple Store
If your iPhone 5s screen is changed recently and appears blue screen after soon, you need to consider the hardware problem at this time. When you are the specialist in technology, you can search the relevant methods on the Internet to disassemble the screen and check which part is out of order. However, if you don't acquire the relevant technology, you just ask professional person for help. You can go to Apple store to make iPhone 5s blue screen fix.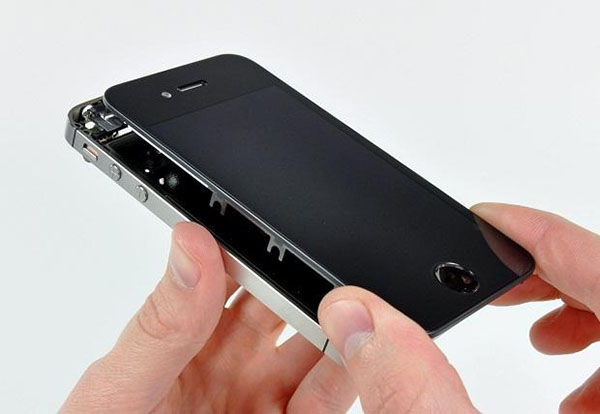 Part 2. Force Restart iPhone 5s
The possible reason of the iPhone 5s blue screen of death is the faulty apps. iPhone 5s is loaded with 64-bit hardware. The popular apps like Notes, document editing Apps, Numbers with other apps as well are programmed to work with 32-bit operation system. This causes some functions to get consumed, ultimately killing the process manager and scheduler in the iOS system. If you are using Pages, Keynote, or Numbers and you get stuck in some other apps, then pressing the Home button can cause the blue screen on iPhone 5s. Mostly, with this problem, you can hard restart iPhone 5s to fix the problem. Here is the step of iPhone 5s blue screen restart solution.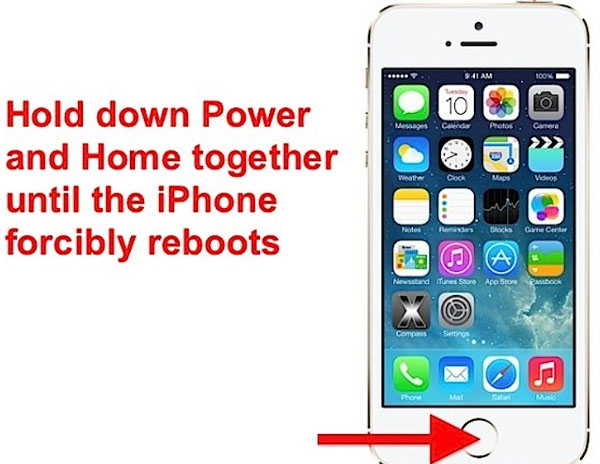 Step 1: Press and hold the "Power" button and "Home" button until iPhone 5s turns off;
Step 2: Release the "Home" button and then the Apple Logo will appear on the screen;
Step 3:Press the "Home" button and "Power" button again for several seconds until the device restarts.
Part 3. Restore iPhone 5s with iTunes
If the way of force reboot iPhone 5s doesn't work, you can try to restore iPhone 5s to factory settings to fix iPhone 5s blue screen. The operation is below.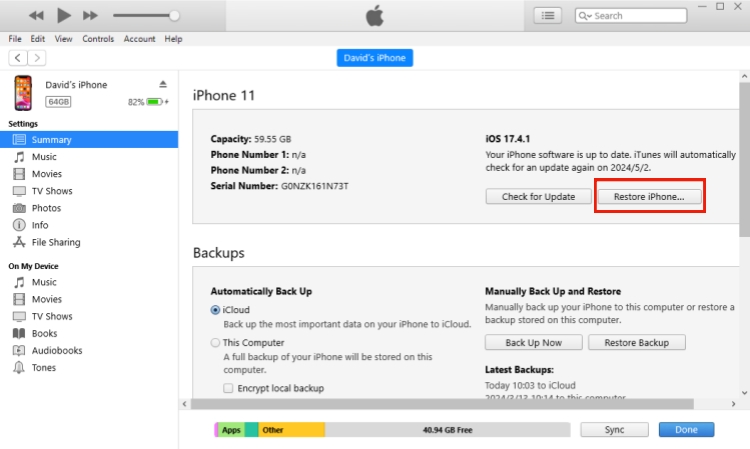 Step 1: Install iTunes and plug your iPhone 5s into the trusted computer with original cable;
Step 2: iTunes will check iPhone 5s, then click the "Summary" button;
Step 3: Last, press the "Restore iPhone". Your iPhone 5s will be reset after a minute.
Part 4 Use Joyoshare UltFix to Fix iPhone 5s Blue Screen
Joyoshare UltFix
is a professional tool used to repair more than 30 iOS system issues, such as iPhone blue screen, iPhone won't charge, iPhone failed to update, iPhone is disabled connect to iTunes, etc. You are offered two modes to fix different iOS system problems without data loss. One mode is Standard Mode that can fix many common iOS issues. Another mode is Advanced Mode. You can solve some problem that Standard Mode can not fix in this mode. But you should notice that Advanced Mode can restore your iPhone 5s to factory settings.
Besides, Joyoshare UltFix offers free one-click enter/exit recovery mode function. That means you can easily put your iPhone 5s into recovery mode with this function. You can restart the stuck iDevice and get it normal quickly and safely without data loss. If you cannot force restart the device by yourself, you can restart your iPhone 5s with it. Of course, it is fully compatible with the latest iOS 12 and a series of iOS devices, for example, iPhone XS, iPhone XS Max, iPhone XR, iPhone X, iPhone 5s, and so on.
You can operate Joyoshare UltFix following the steps.
Step 1: Install Joyoshare UltFix and connect your iPhone 5s;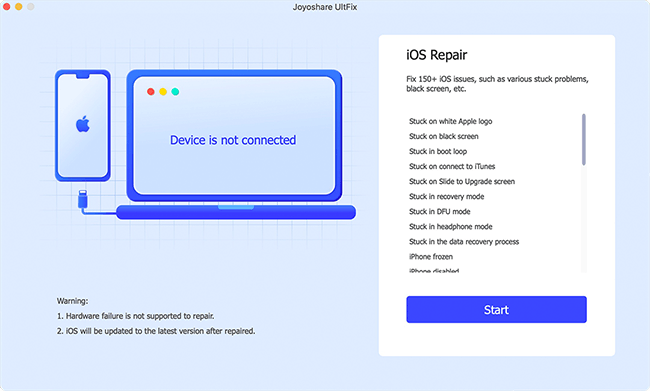 Step 2: Choose repair mode and click "Next", your iPhone 5s will be put into recovery mode or DFU mode;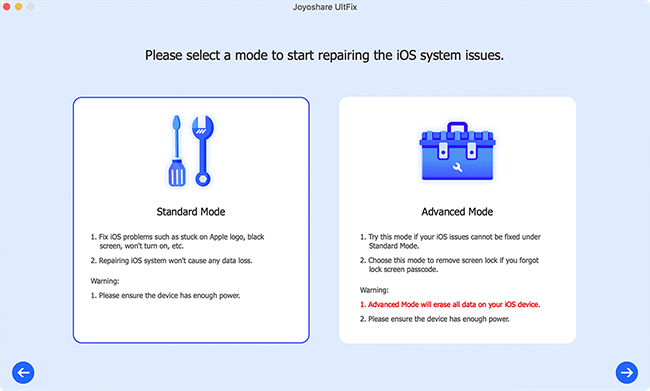 Step 3: Then you need to click "Download", download and confirm the firmware package;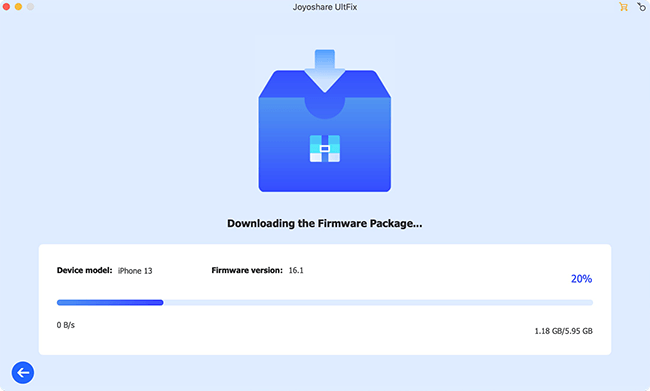 Step 4: Click the "Repair" button, then Joyoshare UltFix will fix your iOS system.