Q:"Why are my GIFs not working on iPhone since recent iOS is updated? I have tried a few different methods but nothing nice happens. Imminently, it is a problem necessary to be solved. Hence, whatever solutions you know, please share with me without hesitation. Thanks a lot!" - Judy Wang from Unity Forum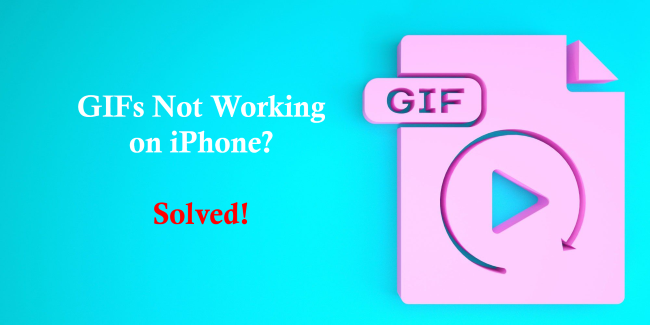 In fact, GIFs not working on iPhone is not a rare issue, which occurs more often after updating iOS to the latest version. Well, you should have realized that this feature is not available in all regions. So before racking your brains for a potentially useful solution, you have to figure out whether the area you are in supports to use this function. If your territory supports GIFs function but you still fail to use it, maybe there is something bad with your iPhone. In this post, you will find 10 reliable tips to sort out this problem with no difficulty.
Part 1. Reset Language & Region
It is known that #image offered by Apple is the country-specific function on iPhone. Sometimes it is the incorrect region setting that leads to iPhone GIFs not working issue. If you stay in a country where allows this feature to be used, you ought to change the region to your country. Or choosing America as a region and English as a language is also an alternative method. Follow the steps below to do.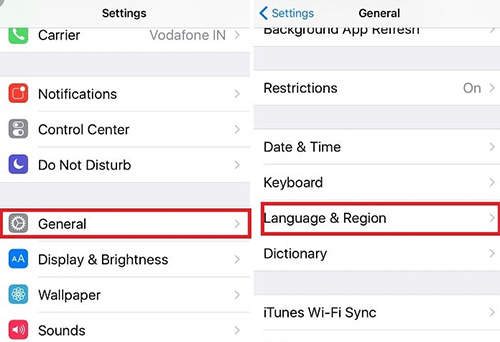 Step 1: In the first step, you should go into "Settings" and then scroll down to choose "General";
Step 2: Now, click on "Language & Region" to change the settings. After resetting, get back to the home screen to check if this problem is handled properly.
Part 2. Disable Reduce Motion Function
Reduce Motion is designed to turn off screen movement or motion effects on iPhone, which is able to save battery while operating your device. However, this feature can also reduce certain functions on your iPhone. When Reduce Motion is enabled, animation and effects in some application are disabled. Therefore, turning off Reduce Motion may let GIFs work normally on iPhone. Here is how to operate it.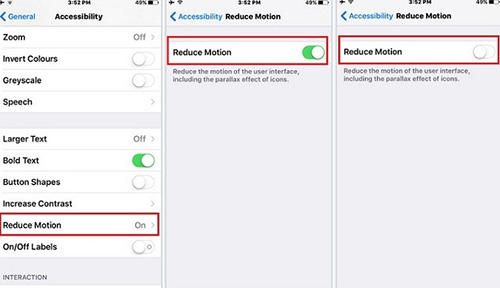 Step 1: First of all, just head to "Settings" and followed by "General";
Step 2: In the "General" options, you need to select "Accessibility";
Step 3: Afterwards, you should scroll down the screen to hit on "Reduce Motion";
Step 4: If enabled, please click to turn off "Reduce Motion". Similarly, it is needful to test whether this issue still persists after all that is done.
Part 3. Enable #images
As noted above, you must make sure #images feature is enabled if you would like to make use of GIFs on iPhone. Sometimes this function is off by default, causing #images not working. So you have to get it turned on before using. To do it, you are demanded to navigate to "Settings" and then tap on "Cellular" to click #images to switch it on.
Part 4. Re-add #images
Generally speaking, toggling on #images will make GIFs work normally. If failed or GIFs not loading on iPhone Messages app, re-adding #images may be a feasible method to solve it. In such a case, you ought to touch the Messages app icon to run it at first. Then, just open the app drawer and click on the icon "+" in the Messages interface. At last, there is a need for you to select the "Manage" option. Then, tap to remove #images and add it again.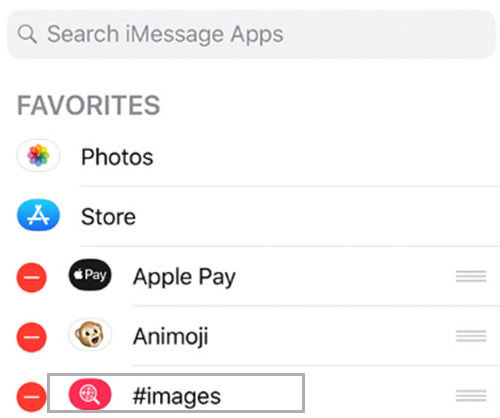 Part 5. Check Network Connection
Why are GIFs not working on iPhone? Honestly, it's sometimes caused by your bad and poor Internet connection. Hence, it's suggested to have a check and ensure there is a good network connection.
* Reconnect Wi-Fi or change another Wi-Fi to establish connection;
* Turn off the power source and replug it in to restart your WI-Fi router;
* Switch on and switch off the Airplane mode on iPhone;
* Turn on your "Cellular Data" on settings to directly use it.
Part 6. Relaunch Messages App
If your Messages app has been working for a long time, you might as well restart it to see whether GIFs work on iPhone.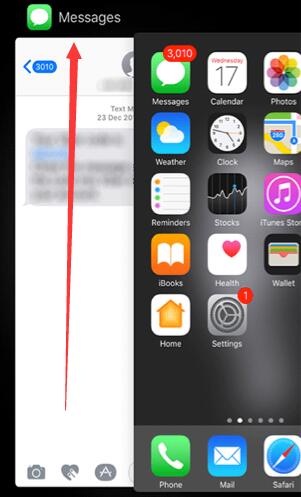 Step 1: Double-click your Home button on iPhone to let all recently used apps show;
Step 2: Find Messages app and swipe it upward to close it;
Step 3: A moment later, re-open it on your phone and check if GIFs function.
Part 7. Make More Memory Space
Is there limited or inadequate storage space on your iPhone that leads to GIFs not working on iPhone? If so, it's better to free up the memory space by clearing cache.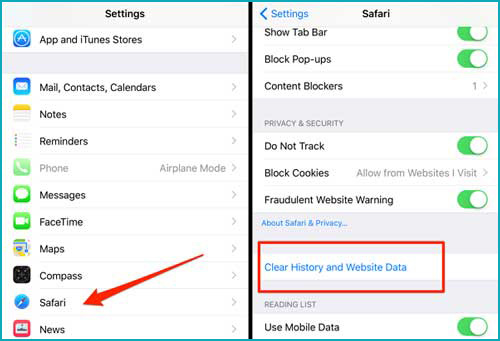 Step 1: Run "Settings" app and find "Safari";
Step 2: Tap on Safari option and click "Clear History and Website Data";
Step 3: Confirm to clear the cache and make more possible room for your iPhone.
Part 8. Update iOS
In case your iPhone has potential software bugs, errors or glitches that cause GIFs not working, you're able to update the device to the latest iOS version. If you have no idea, just check out the steps below: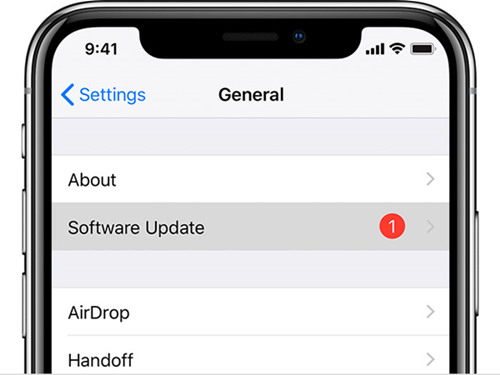 Step 1: Head to Settings > General > Software Update;
Step 2: Hit "Download and Install" button to update to the latest iOS software.
Part 9. Restore iPhone to Factory Settings via iTunes
Another common way to repair GIFs not working on iPhone is applying iTunes to factory reset the device. It is probable that some failures exist on your iPhone system. Restoring can assist you in repairing such glitches with iPhone system. One thing you should know is this action will erase all the content and settings of your iPhone. It is bitterly necessary to back up all iPhone data so that you do not risk losing any data. The way to operate is stated below.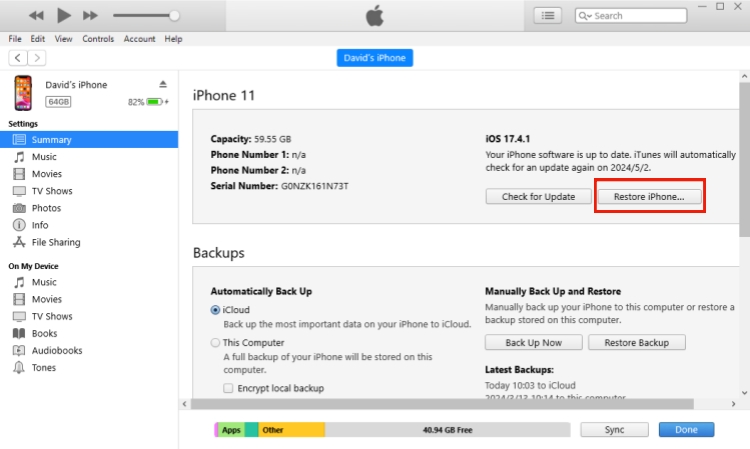 Step 1: Open iTunes and connect your iPhone to the trusted computer with original USB;
Step 2: Click the iPhone icon after it displays on the screen and then tap on "Summary";
Step 3: If you don't back up before, you can choose "Back Up Now";
Step 4: After backup, you just press on "Restore iPhone" to factory reset your device. Don't forget to touch the "Restore Backup" button to get all data back to your iPhone.
Part 10. Fix GIFs Not Working on iPhone - Joyoshare UltFix
Are you searching for an effective solution to fix this issue without the risk of damaging data? Here Joyoshare UltFix helps you shake off it with no data loss. This intelligent repairing program fixes whatever problems you have on iPhone, iPad, iPod touch and Apple TVs, like Bitmoji not working on iPhone, iPhone keeps turning off , iPhone not making calls, etc. By the way, it provides a free option to enter or exit recovery mode during the process.
Key Features of Joyoshare UltFix: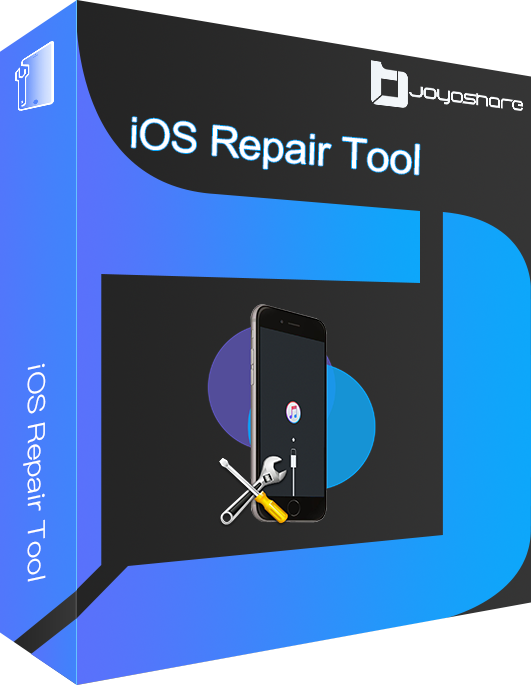 Repair iPhone GIFs not loading without data loss
Provide enter/exit recovery mode with one click for free
Offer standard mode and advanced mode to fix iOS issues
Fully compatible with all iOS devices and the recent iOS version
Below are the specific steps to resolve the problem with Joyoshare UltFix on Windows. Operations on Mac are the same as those on Windows.
Step 1: To begin with, you must launch Joyoshare UltFix on your computer and plug the iPhone to it with a USB cable. You are able to tap the "Start" button to move on when this program detects your device;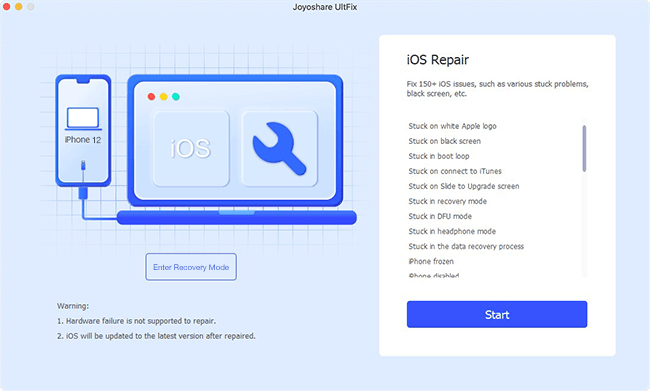 Step 2: This step asks you to choose one repair mode. In order not to lose data, it is better to click on "Standard Mode". If this mode fails to function, you can select "Advanced Mode". Then, proceed with the "Next" button;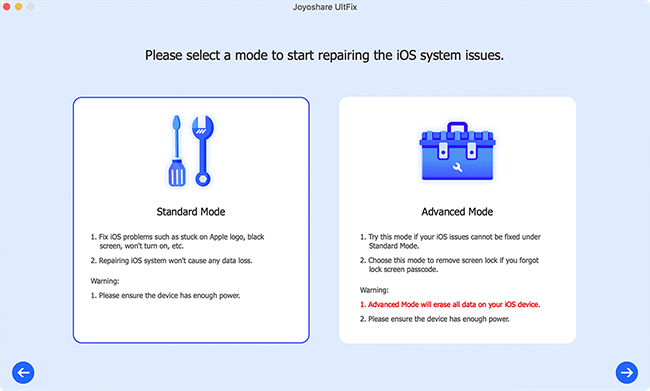 Step 3: Follow the indications given on the window to put your iPhone into recovery mode. If your iPhone has some trouble in entering recovery mode, you can change to DFU mode by clicking the link at the bottom of the same interface;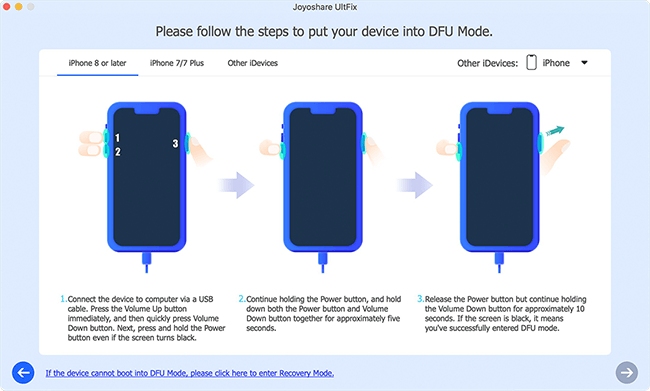 Step 4: Now, Joyoshare UltFix will recognize all info of your iPhone. You ought to confirm it if there is nothing incorrect. Then, hit on "Download" to download the firmware package and verify it;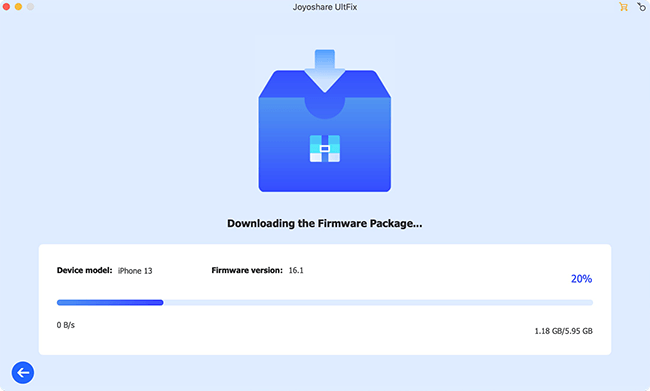 Step 5: When verification comes to end, you should click on "Repair" to make the firmware package unzipped. In a while, Joyoshare UltFix will automatically repair your iPhone GIFs issue.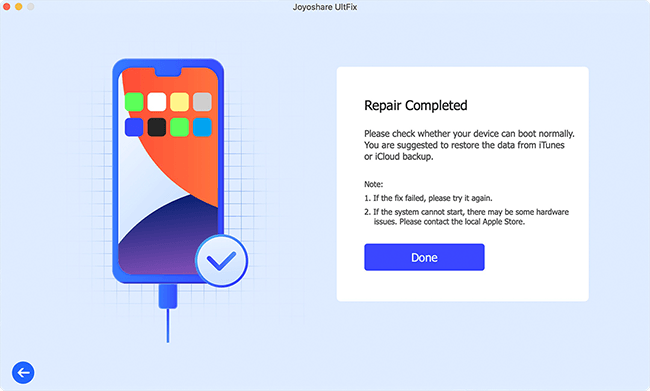 Conclusion
Through viewing the solutions illustrated in this article, you will solve GIFs not working on iPhone problem whenever you encounter it. With common methods, problem solving may be accompanied by the risk of losing data. In order to hedge this risk, you can take advantage of Joyoshare UltFix to get the problem resolved. After all, the professional software is equipped with some incomparable features. Sure, we welcome you to share what you think is effective in the comment section below.