Q:"How to remove audio from video online for free?" - from Reddit
The editing matter of removing audio from a video is not hard nut to crack. Any professional video editor can help you do it. Though, something to be noted is that an onverpoweringly powerful video editing program like Adobe Premiere could instead complicate the simple task. Therefore, it is advisable that you use easy and direct online tools to delete sound track from video. You can google such web service or straightway select from the following to finalize the task online for free.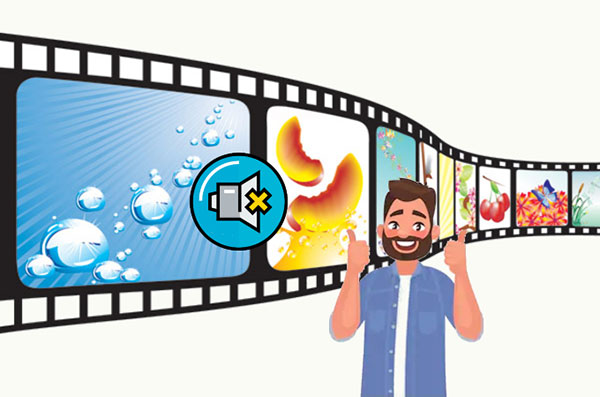 Part 1. How to Remove Audio from Video Online - AudioRemover
When it comes to removing audio from video online, don't miss AudioRemover ranked at the top of the search results of online audio removing tools. It is easy-to-handle, free-of-charge, and is capable of deleting audio of video file without re-encoding. For streaming video formats, like MP4, MOV, AVI, etc, it is fully compatible. You can be at ease. There won't be any hang-ups while on use.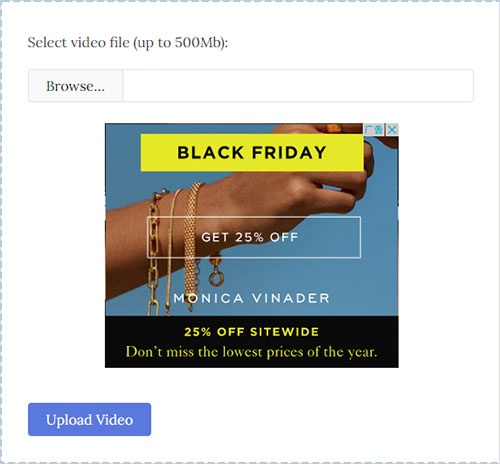 Step 1: Make an official visit to the website of AudioRemover from www.audioremover.com;
Step 2: Click "Browse..." to open local folder and upload the targeted video file. The max video file you can import is no more than 500MB;
Step 3: After that, press on "Upload Video" to start the quest of audio removing from video. As soon as it ends, save the video without audio by "Download File".
Part 2. How to Remove Audio from Video Online Free - Clideo
Another fast and easy way to cancel audio file from a video clip without paying a cent is taking advantage of Clideo. This is a surprisingly popular web-based video editing toolkit, delivering simple but effective solutions to various editing tasks. For the audio deletion from video, it requires nothing but one button clicking. Besides Windows and Mac computers, Clideo mute video tool as well works on Android and iOS.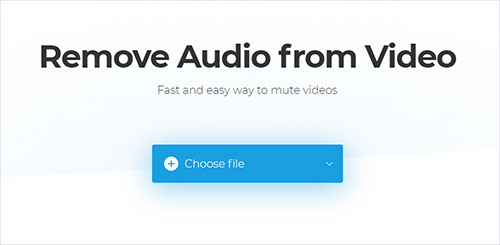 Step 1: Going to https://clideo.com/mute-video is the first thing to do;
Step 2: Have a click on "Choose file" to add video from local folder. Clicking the drop-down button of "Choose file", you can upload video from Google Drive, Dropbox, or by pasting a URL;
Step 3: After video has been uploaded, Clideo is going to work on to remove audio from your video. When it's all over, preview the final video and touch "Download" to save it. Note that the final video will be attached with its official watermark.
Part 3. How to Remove Audio from Video Online - EZGif
EZGif gives a doable and uncomplicated method to mute a video online. It is completely free and allows you to import a video in MP4, WebM, AVI, MOV, etc with the max size of 100MB at a time to process. The operation procedure is pretty handy. Concrete steps are as follows.

Step 1: Type the URL - https://ezgif.com/mute-video in Google;
Step 2: Select the video to be muted from computer to upload by a click of "Select File". If you use the online video, just paste the video link;
Step 3: Press "Upload video" and then go to "Mute video" to enable the audio removing process. Once done, tap on "Save" icon to download the final video without sound track.
Part 4. How to Remove Audio from Video Online Free - MP4Compress
MP4Compress is also worth trying when you have and hold a need to remove sound track from video online. This smart and free web service is in a position to remove audio from an MP4 video with a few simple clicks on a web browser. With it, neither installation nor registration is required. But, it is demanding for network and file size. The maximal size of file supported importing is 500MB.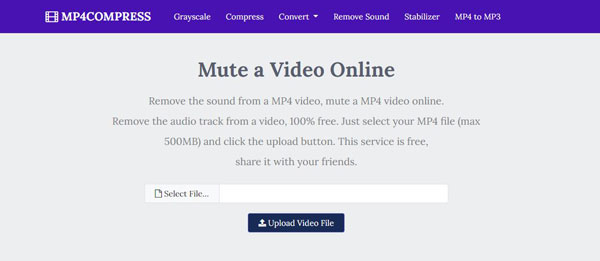 Step 1: First visit www.mp4compress.com/mute-video/;
Step 2: Press on "Select file..." to add the video that you need to delete the audio track;
Step 3: Click "Upload Video File" to let MP4Compress start the audio removing task. Patiently wait until you are prompted with "Completed". Don't forget to choose "Download File" to save the resulting video to your computer.
Part 5. How to Remove Audio from Video Online - Rocketium
There is one more solution to delete audio from video online for free, making use of the remove audio tool from Rocketium. Rocketium designs its audio removing service to be pretty simple. Just one step, the sound track will be deleted from your video. It supports a number of video formats and places no restrictions on file size.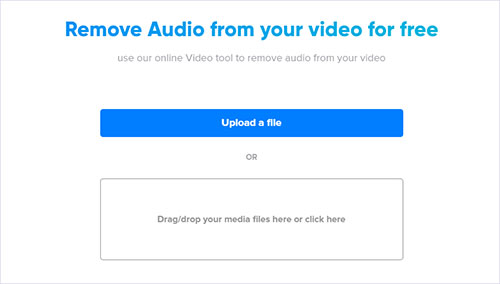 Step 1: Access the official website: https://rocketium.com/is/remove-audio/;
Step 2: Use "Upload a file" to import the target video file from local drive or drag and drop;
Step 3: When your video file is uploaded, this online tool will automatically process the video to delete the audio track from it. Wait until the process is finished. And then, click "Download" to save the video with the audio file deleted to your system.
Part 6. Desktop Solution to Remove Audio from Video
Of numerous desktop video editing software, Joyoshare Media Cutter is selected as the offline solution to delete audio from a video. Possibly, there are quite a few users who remain largely unknown to Joyoshare Media Cutter. It is a comprehensive and user-friendly video cutting and editing program applicable to Mac besides Windows. Precision cutting technology of it gives you access to cut any audio & video with high accuracy, as well as its high-speed mode makes the cutting process far away from quality reduction. Further, the encoding mode featured by it enables you to take full use of the built-in video editor, so that you manage to remove audio track from any video, extract audio from video, watermark and subtitle video, apple visual and sound effects, do video color correction, and more.
Key Features of Joyoshare Media Cutter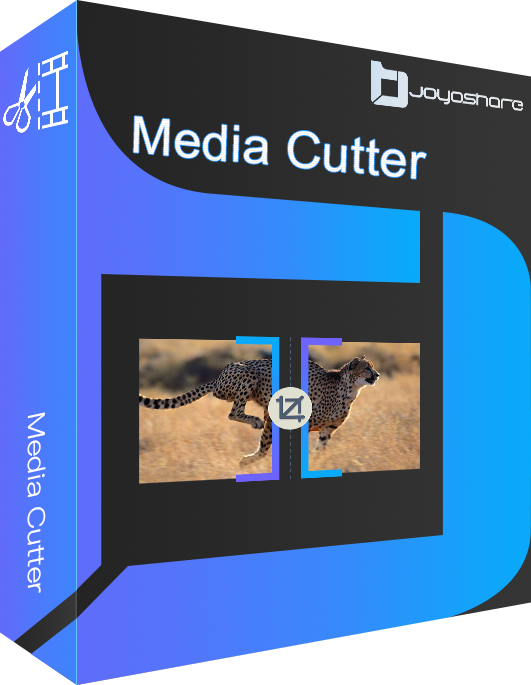 Clean interface and friend for all users
Remove audio from video in almost any format
Convert, crop, rotate, subtitle, effect, audio extraction, etc
Allow customization of codec, resolution, bit rate, frame rate, etc
Simple timeline and precise temporal interval to cut/split file losslessly
Quick guide to remove audio from video on desktop by the way of Joyoshare Media Cutter:
Step 1

Run the program and add video

Download and install Joyoshare Media Cutter so as to run it on your computer. Then, make a single click on the "Open" button to import the video from which you need to remove audio track. Alternatively, easily drag it to the indicated area of the main interface.

Step 2

Finish mode and format settings

The next thing you should do is to proceed to the "Format" button. On the pop-up window, click to mark the encoding mode and specify any output format. Furthermore, touch a gear icon appearing in the top right corner of the chosen format box to customize file parameters if you are professional enough.

Step 3

Remove audio from video and save

Now, get back to the previous windows and tap on "Edit" icon. In the edit panel, select the "Audio" tab containing a volume controller. To remove audio from video, move the "Volume" slider to the left until the volume value goes to zero. More Simply, type "0" in the volume box. In this way, the audio track is removed from your video.

More than that, the software provides other editing options. Do whatever you want if needed. Whereafter, press on the "Start" icon on the home screen to export the video without sound track.