Forgetting your iPhone password can be very frustrating. With various ways to unlock phones such as Face ID, fingerprint, and more, people always forget the iPhone passcode. Since you are not using your passcode to unlock your iPhone, you tend to forget it, leading to severe problems. iPhones have a strict privacy policy, so recovering passcodes is a little tricky compared to Android phones. However, numerous ways can help us learn how to unlock iPhone 12 forgot passcode. This article will help you learn different tools and ways to help you unlock your iPhone 12.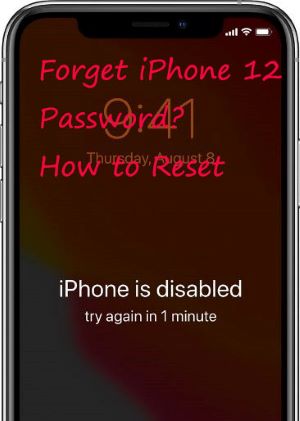 Do Not Remember Your Passcode Really?
Before moving to the steps that could help you reset your passcode, try remembering your iPhone 12 passcode. Try figuring out what passcodes you could have used to protect your iPhone. Finally, try entering the passcodes you think could work.
This will save you from the hassle of looking up ways to reset iPhone 12 forgot passcode. Instead, you will have a few attempts to guess your forgotten iPhone 12 passcode. iPhone allows the users to enter five consecutive passcodes. After that, your device will lock for some time, starting from 30 seconds in the beginning to one hour on the ninth attempt.
Your iPhone will completely lock you out on the tenth attempt, showing you a message that says, iPhone is disabled, connect to your computer. It is where you have to give up trying more and connect to your computer.
What to Do if You Forgot iPhone 12 Passcode?
When you log on to Apple's website, you will find out that the only solution to the iPhone 12 forgotten passcode problem is to factory reset your iPhone. If you have backed up all your data before you forget iPhone 12 passcode, you would recover that data; otherwise, all your data will be lost. If you wish to unlock your iPhone quickly, connect your device to your computer and reset it. There are several ways you can try.
Way 1: Try using Joyoshare Passcode Unlocker
iPhone users, who wish to restore their device after forgetting its passcode, can use Joyoshare iPasscode Unlocker to restore their lost data and reset their device safely. This software consists of simple steps that help the users to unlock their devices without much effort. It is applicable for a four-digit passcode, six-digit passcode, Face IDs, and Touch IDs. With simple clicks, you can reset iPhone 12 forgot passcode.
Key Features of Joyoshare iPasscode Unlocker:
Unlock iPhone when you forget the password
Function well for the latest iOS 14 and iPhone XS/XR
Remove iOS screen locks under any possible scenario
Bypass 4 kinds of passcodes in an efficient way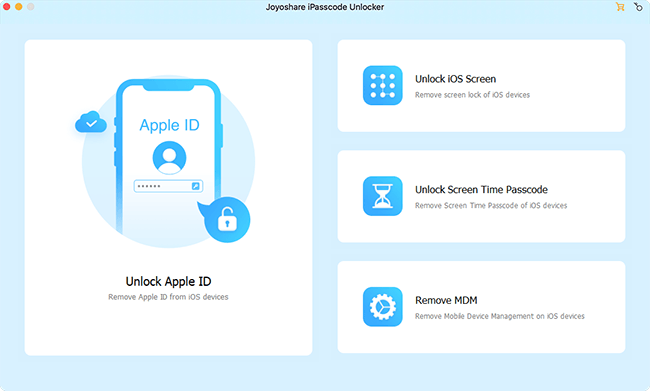 To unlock your iPhone, follow the steps mentioned below.
Step 1

Launch app, connect, and put iPhone into DFU mode

Open and launch Joyoshare on your computer. Then, by using a USB, connect iPhone to the computer and click Start. After the program detects your device, refer to the instructions to put your iPhone into DFU mode.

Step 2

Download firmware package

In this step, you need to download the firmware package. Before hitting the Download option, check the details on the software window match those of your iPhone. If done, click Download to confirm the download process.

Step 3

Unlock iPhone
After completion, click on the Unlock button to reset iPhone 12 forgot passcode. This should provide you access to your iPhone without the need for a password.
Way 2: Unlock your iPhone through Finder
If you had synchronized your phone's data with your Mac, you could restore all your data once you reset iPhone 12 forgot passcode. Follow the steps to erase your data through Mac.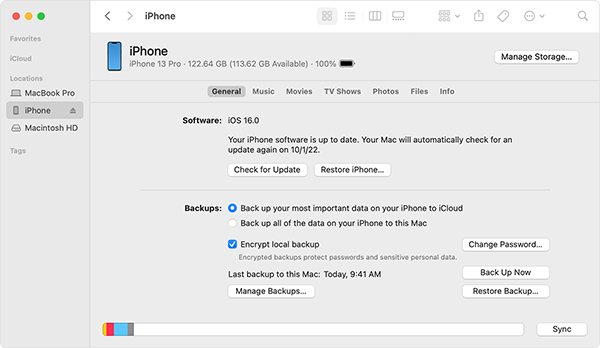 • Connect your phone to your Mac with a Lightning cable. Open Finder. From Locations that appear on the sidebar of the Finder window, select your device.
• Click on General from the bar appearing at the top of the window.
• Scroll down. Click on Restore Backup.
• You will now see all the data from iCloud and your device. Choose what you wish to restore.
• Once you have chosen what to restore, enter your Mac password, and click Restore.
It will restore your data to your iPhone and provide you another chance to save a new passcode for your iPhone 12.
Way 3: Unlock your iPhone through iTunes
If you have previously synchronized your iPhone with iTunes, you can restore your data once you reset your device. Follow the steps to unlock iPhone 12 forgot passcode.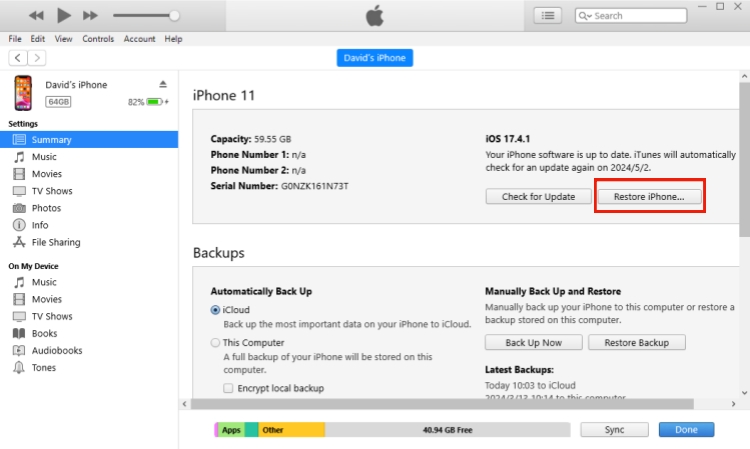 • Using a Lightning cable, connect your iPhone with the computer.
• Open iTunes. If it asks for a passcode and then connects it to the computer, you synchronize your device. If iTunes does not ask for any passcode, you can proceed.
• Wait for some time until iTunes syncs and makes a backup. Once the synchronizing is complete, select Restore iPhone to start the restoring process. Here, iOS will reinstall from scratch.
• Once the process is complete, the iOS setup screen will pop up. Next, click on Restore from iTunes backup. Select the latest backup.
Way 4: Erase iPhone via iCloud
If you have synchronized your device with iCloud and have to Find My Phone enabled on your iPhone 12, you can reset your device using iCloud. Then, connect your device to cellular data or Wi-Fi. Follow the steps after connecting your phone either to cellular data or to Wi-Fi.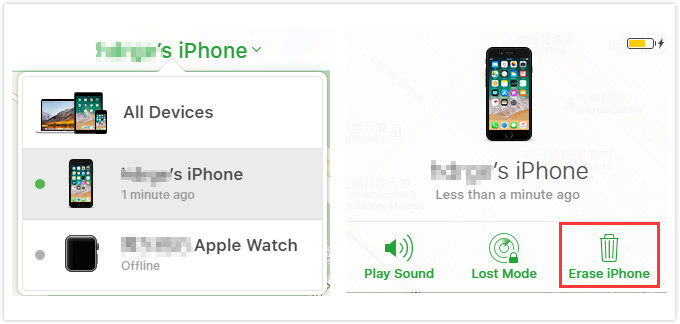 • Open the Find My application on Mac or use a computer, then open the iCloud website (icloud.com). Use your Apple ID to log in.
• Select Devices at the top.
• Choose the device you cannot access.
• Press Erase iPhone to reset iPhone 12 forgot passcode.
It will delete your passcode and the data on the device. You can choose to restore the data from the setup screen. You can choose to restore data from iCloud or set up your device as new. Select the option and save a new passcode.
Way 5: Reset iPhone using recovery mode
If you have never synchronized your device with iTunes, iCloud, or computer, using recovery mode to erase the data is the best option. Using recovery mode will delete your information permanently and set up your phone as new. Thus, your iPhone 12 forgot passcode will be reset. Follow the steps mentioned below to reset your device using recovery mode.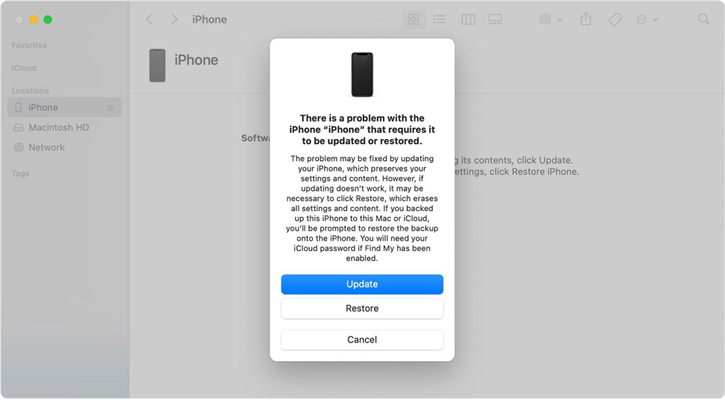 • Open iTunes and install the latest version. Connect your device to your computer.
• Follow Apple's guide to put your device on Recovery Mode or use Joyoshare UltFix and put your device on Recovery Mode in a click.
• Once you have put your device into Recovery Mode, iTunes will detect a problem. Then, it will provide you two options: Restore or Update, before you can use the device normally.
• You can click Restore. Once restoring is complete, your device will no longer have a passcode.
Conclusion
Apple's privacy policy makes unlocking iPhones difficult. However, it saves the user from many other problems. One cannot deny the top-notch security and privacy policy Apple offers to its users.
iPhones can become problematic when you update a version or jailbreak the device. Sometimes users also face issues with the device when there are some battery problems. All these problems are solvable through the tips mentioned in this article.
After resetting your device successfully after you forgot iPhone 12 passcode, make sure to back up your data frequently to avoid any data losses when you use any of these tips mentioned above to reset your phone.