It is a truism that Apple devices embracing excellent features are at the top of its market. But these advantages make the product expensive, which is why individuals prefer to buy refurbished Apple devices instead of brand-new ones. The second-hand Apple devices are comparatively cheaper and work fine, just like a standard Apple device would. Though one needs to be always careful while buying these products, they might have a passcode. It might be challenging to unlock a SIM lock or a screen lock. But don't worry. We have narrowed down a few ways on how to unlock refurbished iPhone. Make sure to read the entire article to unlock your refurbished iPhone properly.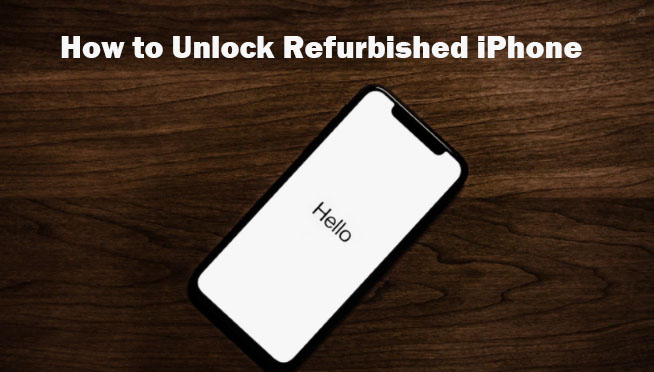 How to Unlock Refurbished iPhone Without Passcode
When you buy a refurbished iPhone but it is locked by the passcode and you do not know it, the best way is a professional iOS unlocking tool. Here, Joyoshare iPasscode Unlocker is highly recommended.
Joyoshare iPasscode Unlocker for both Mac and Windows is one of the most effective software used to unlock iPhone/iPad/iPod without typing a passcode when the device is locked. It delivers optimum results in removing 4 varied passwords from 4-digit passcode, 6-digit passcode, Touch ID, and Face ID. Its friendly and easy-to-use interface makes it easy for even beginners to use this software without much difficulty. Moreover, the software can help unlock the iPhone in any scenarios like broken screen, face detection failure, and more. For those who want to know how to unlock refurbished iPhone, the software is reliable and safe.
Key Features of Joyoshare iPasscode Unlocker:
Unlock Refurbished iPhone
Function well for the latest iOS 14 and iPhone XS/XR
Remove iOS screen locks under any possible scenario
Bypass 4 kinds of passcodes in an efficient way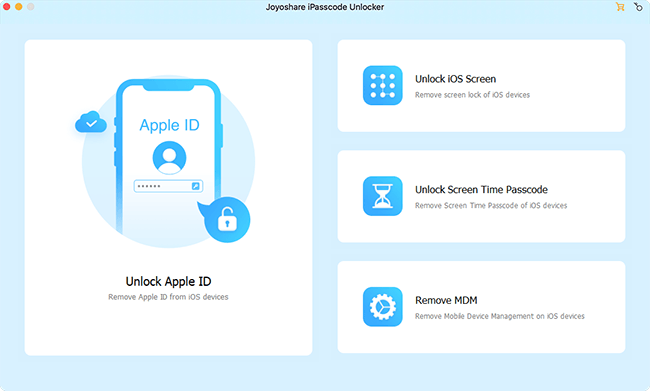 Step 1

Launch the app, connect and put iPhone into DFU mode

The initial step is to connect your iPhone and open the software on your computer. Select the option to Start once the software recognizes your device. The next step is to put your iPhone on DFU mode following the instructions of the software.

Step 2

Download firmware package

Then the software will display the information about your iPhone on your computer screen. Click on the option to Download and then verify the firmware package. If the software shows wrong information about your device, then fix them accordingly.

Step 3

Unlock iPhone/iPad

Finally, click on the option to Unlock so that the software can proceed to unzip the firmware package downloaded in the previous step. After this, your question about how to unlock a second hand iPhone will be solved.
How to Unlock Refurbished iPhone by Carrier
Since in most cases, you bought an iPhone with a passcode that the user does not know about. The user might feel severely upset about wasting their money on a product that is not of their use anymore and might wonder how to unlock such an iPhone. So, do not worry. There is another way to unlock a pre-owned iPhone from the carrier.
Option 1: Contact the SIM carrier
Follow the steps below to unlock your iPhone right away when you bought an iPhone that is locked.
Step 1: The initial step is to contact your carrier and check if your carrier offers service because only your carrier will be able to unlock your refurbished iPhone.
Step 2: Next, contact your SIM carrier with the IMEI number of your device. You can go to General and find the IMEI number in the About section. Ask them to unlock your iPhone. There are a few requirements which you will have to meet.
Note: The requirements are usually manageable, so you do not have to worry about the complexity of the requirements. However, after checking your request, they will show compliance after a couple of days.
Step 3: For finding out the status of your request, contact the carrier. They will confirm it after they unlock your iPhone.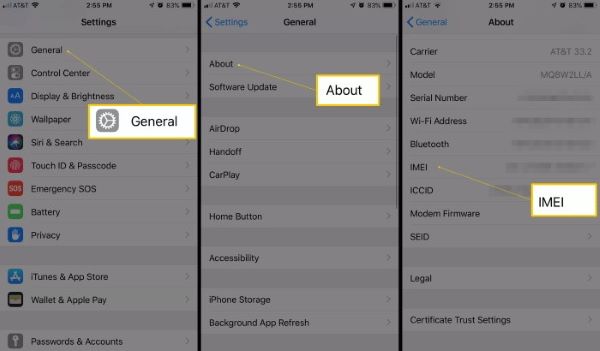 Option 2: By different carrier
In a different scenario, suppose you already possess another SIM card that is not of the same carrier; the process of unlocking your device will be easier. The following steps should be followed in case of owning a SIM with a different carrier when refurbished iPhone has passcode.
Step 1: The initial step is to switch your new SIM card with the old one.
Step 2: Next, your device will have to be set up again according to the settings of your preference. And there you go. Your device is now unlocked.
However, this only works if the device you bought is not restricted to that specific network. If you experience this, you will see an error message on your screen like Invalid SIM, Insert correct SIM, SIM locked, etc.
Conclusion
This article lists a few ways about how to unlock refurbished iPhone. It is essential to follow the steps thoroughly so that you successfully unlock your iPhone. As mentioned above, check which case applies in your situation and follow the steps accordingly. Here, the best option can be Joyoshare iPasscode Unlocker. It is a fantastic software used to unlock any Apple device of any version. So try it.