If your iPhone or iPad is locked by the iCloud activation lock and unfortunately all the common methods you tried are invalid in unlocking it, is there another way to bypass the activation lock? Can you remove activation lock with IMEI? The answer is yes. The IMEI number of each Apple device could be utilized to bypass the activation lock screen. To achieve this, you need to select a tool that is specifically designed to bypass iCloud activation with IMEI free. In this article, several recommendations are provided for you. Read on to get the best iCloud activation lock removal tool.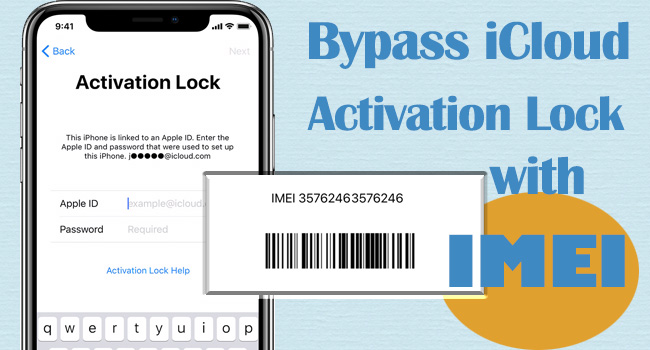 Part 1. All You Want to Know about IMEI
Some of you may be wondering what IMEI is and how to find the IMEI number on your device. IMEI is an abbreviation for International Mobile Equipment Identity. 15 digits compose a IMEI number, which is a unique number combination that distinguishes one device from another. With IMEI, you can track your iPhone or iPad in case it's lost or stolen. If your device is stolen, you can also ask your network carrier to block your phone from making calls and sending text messages, so that it will not work properly.
There are various ways to know the IMEI number of your device.
Find IMEI in Settings: open Settings on your device, select General, tap About, and scroll to IMEI.
Find IMEI on the back cover of device: on the lower part of the back cover of devices, Apple engraved some device information, including IMEI.
Find IMEI on the dial pad: dial *#06# on your dial pad and tap on the Call button, then, IMEI will be shown on the screen.
Find IMEI on the SIM card slot: use a needle to take out the SIM card tray and you will see the IMEI number engraved on it.
Find IMEI on the package box: if you still have the package box, you can find the IMEI on it.
Part 2. Online Services to Activate iPhone with IMEI Number
Many people may be recommended to use iFinder, but according to our findings, this product is no longer available on the market. Moreover, some of the so-called free tools for bypassing activation locks are insecure or even scams. Therefore, we sought out several secure online services for unlocking the iCloud locked iPhone or iPad with IMEI number
Method 1: Remove Activation Lock Using IMEI via IMEIUnlockSIM
IMEIUnlockSIM can unlock different phone models and remove the activation lock. Meanwhile, it provides the IMEI Check service to help users get all the device information. Its iCloud Activation Lock Removal Services is able to unlock via IMEI/SN number on any iPhone, iPad and Wath. All you need to do is to select your device model and enter your IMEI code. After placing your order, the activation lock will be unlocked within 1-24 hours.
Price: $18.95 for iPad, iPod, Apple Watch and iPhone X and earlier models. Higher models require an additional $10/15.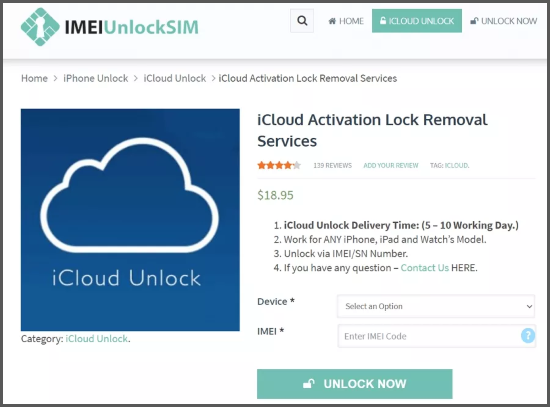 Method 2. Bypass Activation Lock with iCloud Activation Unlock
Another online tool is Apple iPhone Unlock, which is much similar to the last service. It supports not only all models of iPhone, iPad, and Apple Watch but also Mac. And on its website of iCloud Activation Unlock, it tells you the quickest way to get your IMEI number. Identically, you only need to type in your IMEI, choose your device mode, and make your purchase. Under 72 hours, this removal will start to bypass iCloud activation lock with IMEI.
Price: Regularly $49.99, 25% off after sending a video of successfully unlocking the activation lock.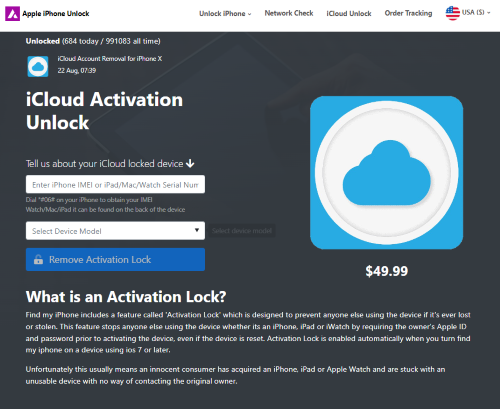 Part 3. Bypass iCloud Activation Lock via Joyoshare Activation Unlocker
With no IMEI number, you can use Joyoshare Activation Unlocker to bypass iCloud activation lock. This tool is quicker and easier to remove the activation lock than the above two. Regardless that your iPhone, iPad or iPod is locked by the activation lock, Joyoshare Activation Unlocker could help you access your device again in a few minutes. You don't have to worry that you have little technical knowledge because this program provides a detailed and step-by-step guide for you. Most importantly, Joyoshare Activation Unlocker is now compatible with iOS 12 to iOS 16, and it can be used unlimitedly. Or if you have the demands on turning off Find My or unlocking Apple ID, this software is also a good helper.
Key Features of Joyoshare Activation Unlocker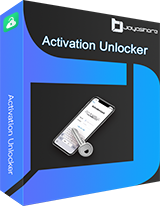 Support iOS 16 activation lock bypass
Activate iPhone, iPad, and iPod without Apple ID
Turn off Find My for unlimited times
Unlock Apple ID with a high success rate
Costs $24.95/month with 5-day money-back guarantee
Please note that the Joyoshare Activation Unlocker supports iOS 12 -14.8 on Windows computers. for iOS 15 to iOS 16.5, you will need to use a Mac to unlock the activation lock. Also, the steps to remove the activation lock are slightly different on different system versions. Here's an example for iOS 15.0 to iOS 15.7.3.
Step 1

Learn about Risks and Plug Device into Computer

Download and install Joyoshare Activation Unlocker. On the main interface, click the disclaimer and read it to learn about the risks you will take. After clicking the Agree button, hit the Start button, and it will automatically put your device into recovery mode.

Step 2

Jailbreak Device and Remove Activation Lock without IMEI

Follow the instructions on the interface to manually put your device into DFU mode, and the program will start to jailbreak your device. Once finished, you will see the Done button, which means that your device is successfully unlocked.
Part 4. Final Words
Since some users query if there is possible to bypass iCloud activation lock with IMEI free, this article has done a detailed clarification. There are free methods to remove the activation lock using IMEI, however, they are unavailable and not secure enough. Therefore, this article collects another 2 online tools to unlock the iCloud locked devices with IMEI. Additionally, if you don't want to use IMEI or need a more cost-worthy tool, Joyoshare Activation Unlocker would be the best choice. It has the ability to bypass the activation lock on iOS 16 for unlimited times. Hope this article has helped to solve your problem.