You may have been saving money for months and it is then that you managed to buy your precious iPhone or maybe someone gifted it to you. Your iPhone may be dear to you more than any other possession and you take real good care of it. What if your most precious possession gets stolen? Though this is something none of you would even want to imagine, nonetheless it is possible. So, what to do when your iPhone is stolen? Naturally, you will first get angry, sad, may even start crying but that will not really help, what will really help you are the tips given below.
1. Lock your phone and delete important data
The first and the most important thing to do is to safeguard important personal details. If you have already set a passcode on your phone then it is okay, but if you have not and need extra security then you have to use Find My iPhone, lock your phone, and use a passcode. This can really prove helpful if the unfortunate happens as then the thief will not be able to use your phone.
If are not being able to get your phone back and it has very important information then it will be best to delete the data. To do so you simply need to use iCloud over the web. Even after deleting the data the thief will be able to use your phone but at least they will not be able to access your personal data.
If your employer has given you the phone then the IT department of your company may be able to delete the data remotely, so you need to inform them about the same without any wait.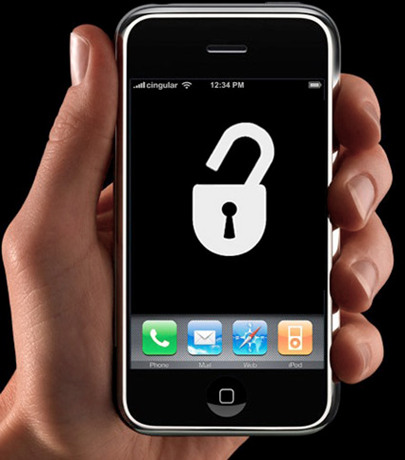 2. Ping your phone
If you have got a paired Apple watch then the easiest thing to do if the phone is nearby will be to swipe up from the bottom of your device's screen to ring up the Control Center. Take a look at your Apple watch and on the left side you will notice an iPhone icon with curved lines emerging from it – this is the button that you need to tap on. This very moment the iPhone which is paired with your Apple watch (if it is reachable) will start ringing. Keep on ringing the phone until you locate it.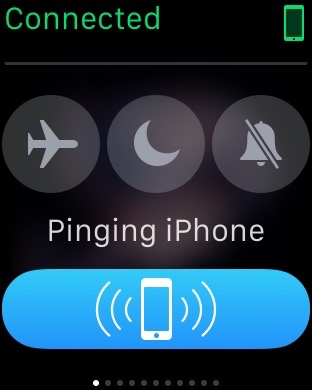 3. Use Find My Phone
Find My Phone is easy to set up, is available free of cost, and is one of the most important apps on your precious Apple phone. It even works on Apple watch, iPad, or other Apple devices and thus you will be able to keep track of each of these devices.
If you have set up Find My iPhone already then your device will connect to the internet and will broadcast its location. What you just need to do is use any other iOS gadget and you will be able to locate it. If you somehow do not like Find My iPhone then there are other apps on the App store that you can use to find your phone.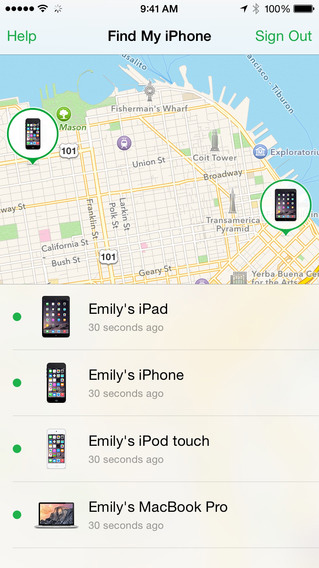 4. Use iCloud
Visit iCloud.com on your PC or Mac. Now, log on using your Apple password and ID, and click on 'Find iPhone' (this has been designed to help you find all your Apple devices). Sign in again using your password and wait for a while and your devices will be located. These devices will be shown in the form of a green dot on the displayed map.
After clicking on the green dot, you need to click on the 'i' beside the name of your device. This will now zoom into the area where your phone is and allows you to Play Sound, wipe your phone, or activate Lost Mode. You can even find out how much battery is left.

5. Remove all cards from Apple Pay
If you are using the wireless payment service of Apple on your phone then you need to remove any debit or credit cards you have already added to use with Apple Pay. Apple Pay is very secure, it uses your face scan or fingerprint which the thief will naturally not have and thus will not likely be able to use. However, it still will be a good idea to use iCloud and remove the cards and be at peace.
6. Inform the Police
If you have been successful in locating your phone using a tracking app or through iCloud as stated above, do not take the risk of trying to visit the place and recovering it all by yourself. If you try to reach the location all alone you are simply inviting trouble.
So what you need to do is inform the police about the scenario. Even if you have filed a report already it still will prove to be of help to the police if you can let them know you tracked the exact location. Though it is not necessary that the police will be able to help you, more the details you can provide them with, brighter are the chances.
Bonus Tip
If you have been successful in finding your iPhone you surely are super lucky. Now that the problem 'iPhone lost what to do' is solved and your next concern possibly is 'lost data what to do'. You may have erased all data from your phone when it was lost to keep it safe and not let the thief enjoy access to it, but does this mean you have lost it for good. Of course not, all thanks to Joyoshare iPhone Data Recovery, retrieving lost data on your iPhone is super easy and super quick. With its help you will be able to recover over 20 types of lost data files like messages, contacts, photos, call logs, notes, camera, voice memos, and more.
See also: How to Recover Data from Lost/Stolen iPhone
To Conclude
So, these are some simple but critical things to do if your iPhone is stolen. Also, do let your friends and family know about the theft. Though the thief will not likely call them up, if they have some bad intention and do call your dear ones to gather some important details or simply irritate them, they must know it is not you. They will also be able to inform you if they are contacted and this may help you find your phone faster.