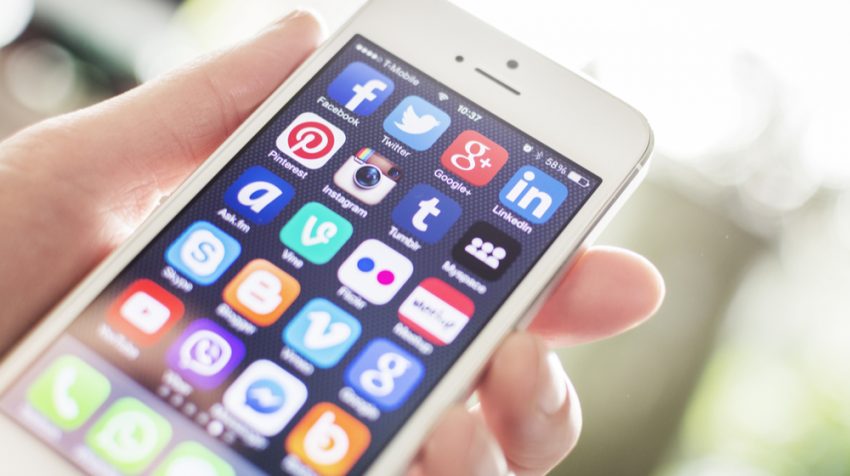 The development of electronic devices in the digital age has brought a lot of benefits to us. One of the positives is the reduction of tons of paper to sort and store data. Today a bulk of data is being able to be conveniently stored in just small but powerful machine or electronic devices such as smartphones, tablets, PC, notebook, hard drive, etc. However, risks always exist as your data can be wiped out within seconds.
Now let's say, you have lost your precious iPhone data by accident or due to other reasons, what would you do? When you Google it and want to find a solution, most of the answers will suggest you should try a third-party iPhone data recovery tool. You may have little knowledge about it and don't know how to choose the right one among so many various iPhone data recovery apps in the market. In this guide, we'll show info as much as possible about iPhone data recovery software for you.
Part 1: Definition on iPhone Data Recovery Software
iPhone data recovery refers to the process of retrieving data that has been lost, corrupted, damaged, accidentally deleted, or inaccessible from iPhone storage. When you're in a situation where you cannot access your iPhone to visit data normally, an iPhone data recovery tool can get you out handily.
iPhone data recovery software is a program that can search and analyze the file in your iPhone to find the data and make it accessible through normal ways, or transfer it to the local disk of your computer. Generally speaking, iPhone data recovery software can handle and recover your data either because of physical damage such as water damaged iPhone or broken screen iPhone, etc, or logical damage like deleted data, corrupted file systems, media errors, etc.
Part 2: Is It Secure to Use iPhone Data Recovery Software?
For people who're not familiar with the principle of data recovery, they may be confused whether iPhone data recovery software is secure or not, as it will access their data. As far as I know, iPhone data recovery software is safe, because it only a means of recovering your data lost somewhere in the disk itself, and cannot steal your private info from your phone or install any spyware on it. Also, it will not do any harm to your system or your iPhone. But frankly speaking, there is also a possibility that few iPhone data recovery software may do more than recovering data. As a result, it's extremely critical to choose a best, safe and reliable iPhone data recovery tool.
Part 3: Criteria to Choose the Best iPhone Data Recovery Software
It's a hard task to pick up an appropriate iPhone data recovery app, especially for the one who is new to the data recovery field. Aiming at offering help to you and facilitating you to get what you need back soon, we are here to share 7 kind tips, which describes different aspects to find the best iOS data recovery software.
#1

Safe and reliable

As we mentioned in the previous part, you need to choose a safe and reliable iPhone data recovery program, so you can feel relaxed to recover lost or deleted data from iOS devices. In general, most of iPhone data recovery software in the current digital market is safe to users, and will not do anything harmful to customers.

#2

Compatibility

Next we should consider the compatibility of the software, whether it is working for all iOS models including iPhone, iPad and iPod touch, as well as iOS versions, at least the version working on your devices and later. Since most iPhone data recovery apps are desktop ones, you should also make sure they're compatible with your Windows or Mac systems.

#3

File types for recovery

After confirmed the app you chose can perform on your device, then we need to think about the file types that it supports. A good iPhone data recovery program should be able to recover contacts, messages, notes, photos, video, call history, calendars, reminders, Safari bookmarks, as well as third-party app messages and attachments, etc.

#4

Recovery mode

Actually there are two recovery modes for most iOS data recovery software, that is, from backup and without backup. If you have iTunes or iCloud backup for your iPhone data, you can easily get them back by restoring iCloud/iTunes backup, but it may replace all the existing data on your phone. Or, you choose iPhone data recovery to restore data from a backup file, and you can get them back selectively without overwriting your current data. If you have no backup, unfortunately, then it can also help you analyze and salvage your data from iOS device directly.

#5

High success rate of recovery

Without doubt, the best iPhone data recovery software should guarantee a very high success rate of your iPhone data recovery, which determines whether you can get back your data or not. Otherwise, you spend money to buy a product but can't bring back the data you want, or only recover some, you must be very angry.

#6

Cost

Although you have a chance to use many free iOS data recovery software at present, the free one is usually developed with limited functions. And also most utilities will offer a free trial version for you. If you have enough budgets, you can try the free version and then upgrade to its full version if you're satisfied with the software. The best program you apply to recover data should be a high-quality and satisfying one with reasonable price to match its powerful abilities.

#7

Simplicity

A user-friendly program with intuitive design and effective recovery operations can be the best one. Complicated buttons and interface may make you feel confused where the right one is. Meanwhile, recovering iOS data should be as easily as possible, there is no requirement for technical skills. Happily, nearly all iPhone data recovery tools provide a complete and detailed guide with you.
Part 4: Highly Recommended: Joyoshare iPhone Data Recovery
Joyoshare iPhone Data Recovery for Windows (or Joyoshare iPhone Data Recovery for Mac) is one of the best iOS data recovery software according to the aforementioned 7 criteria. It is a dependable data recovery app with 100% safe guarantee to help get over 20 types of iOS files back from iOS devices, iCloud and iTunes backups. It supports a wide range of iPhone, iPod, iPad devices as well as the latest iOS 12 versions. Recovering lost or deleted iOS data with Joyoshare only needs 3 easy steps, that is, connect your iPhone, scan and search, preview and recover, done.
Key Features of Joyoshare iPhone Data Recovery:
Recover deleted or lost iPhone contacts, messages, pictures, and many more
Salvage lost iOS data from all possible data loss situations
Three modes to restore from iDevices, iTunes and iCloud backup
Compatible with iOS 12.3 and support real-time decryption & preview