The cost of data loss from a broken or lost iPhone has the potential to be enormous, with key information regarding potentially important contacts, messages, and reminders along with lost access to entertainment apps. It is more upsetting when you lose sentimentally valuable items such as photos, videos, and voice messages.
Tenorshare iPhone Data Recovery software is widely regarded as one of the market-leading providers in the field. But actually, numerous similar programs are offering good data retrieval services to recover lost data from iPhone, which can also perform well as the cost-effective Tenorshare iPhone Data Recovery alternatives. Here are the top 10 best ones.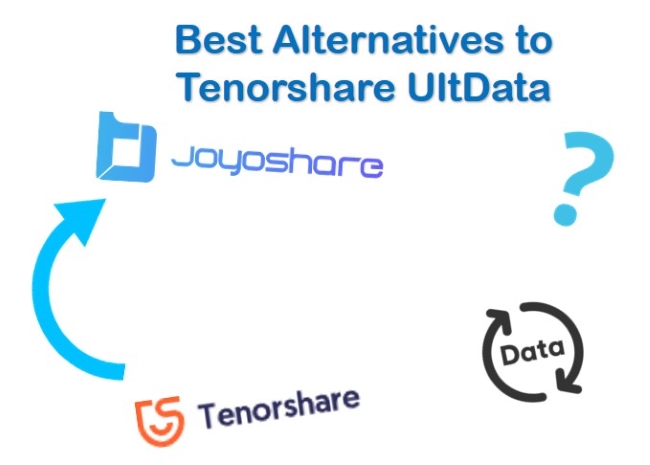 Part 1. What Is the Best Free iPhone Data Recovery Software?
It is one-sided to judge software by only one factor. For example, some software is free, but its security is not guaranteed, although there are trial versions of software with functional limitations, it pays great attention to the confidentiality of the user's information, the success rate of data recovery is high, and the cost performance is correspondingly improved. So the best is the one that suits you.
So, there are different sectors to keep in mind when choosing the best data recovery product. To select the right provider for your data loss situation, you need to consider the program's features, the privacy of your data, and the cost. In addition to creating raw disk images, a good file recovery tool should be able to reconstruct the user directory tree with the original folder and file names. The software you choose to recover your files should be easy to use.
Part 2. Best iPhone Recovery App List
No 1. Joyoshare UltFix iOS System Recovery [Recommended]
Joyoshare iPhone Data Recovery allows users to retrieve many different types of lost data from iPhone, iPod touch, iPad including all contact information, photos, videos, notes, calendars, and mail history, etc. All iPad or iPhones bookmarks and apps will also be restored. Lost iOS data can be quickly recovered using one of the three modes offered by Joyoshare. The ease of use of this software recovery system certainly makes Joyoshare iOS Data Recovery one of the leading alternatives to Tenorshare UltData iPhone Data Recovery.
Price: $49.95
Pros:
Quickly restores lost data from iCloud, iTunes backup, or directly from iOS devices
Deep scanning technology for recovering files from iDevice without a backup
Recover common and encrypted files with a speedy success
Offers a free version; prices are great for individuals
Free option to scan and preview data without restriction
Partition search for the specific data you need
20+ different file types can be recovered completely
Work well on the latest iOS 15 and iPhone 13
Save and export data as CSV or HTML
Cons:
It requires occasional upgrades to keep pace with hardware development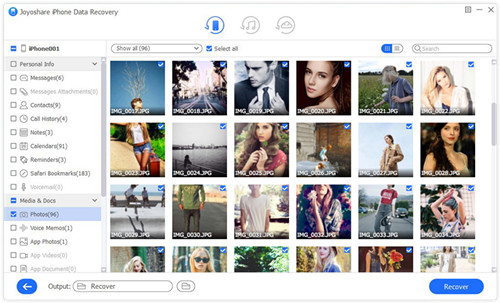 Video Tutorial: Recover Data with Joyoshare iPhone Data Recovery
NO 2. iSkySoft Toolbox
iSkysoft Toolbox – iOS Data Recovery is comparable to a Tenorshare iPhone Data Recovery alternative. Like Joyshare iPhone Data Recovery, iSkysoft iPhone Data Recovery can recover 20 different file types and can be used on all iOS platforms. It is particularly strong when it comes to the recovery of iPhone call history. And in the same way, iSkysoft can recover data by three different methods via iCloud, iTunes, or an iOS device. Providing the flexibility for iPhone data to be recovered whether a device has been lost, stolen, or damaged.
Price: $69.95
Pros:
Has an easy-to-use interface
Recover data from almost all iOS devices
Cons:
Slower when scanning data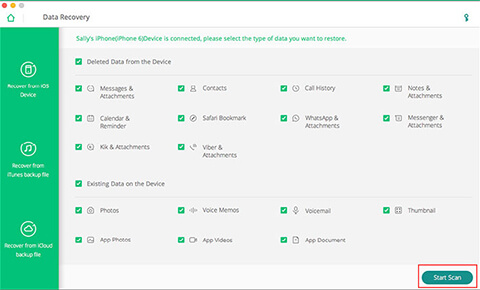 NO 3. ApowerRescue
Another software that should be mentioned when reviewing Tenorshare UltData iPhone Data Recovery alternatives is ApowerRescue. It is particularly effective when recovering written records, with contact lists, messages, and notes being restored quickly. ApowerRescue data recovery works well irrespective of the reason for the initial iPhone data loss, whether this is through accidental deletion, permanent phone damage, or a virus attack. Similarly, ApowerRescue can recover lost data through iDevice, iCloud, and iTunes recovery methods.
Price: Free
Pros:
User-friendly interface and easy to operate
Recovery support available
Cons:
Doesn't work via iPod touch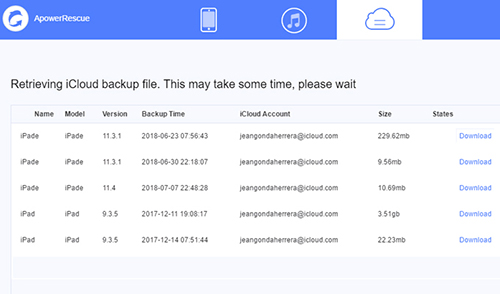 NO 4. iMyFone D-Back
iMyFone D-Back recovery app provides functions that are perfect alternatives to Tenorshare UltData iPhone Data Recovery. This software package is particularly adept at recovering lost call log histories and as the bonus feature of allowing data retrieval from iTunes and iCloud backup systems. Besides, iMyFone is packed with comparable features and even allows for a smart recovery option to choose the best option to bring back your iOS device's lost information. iMyFone D-Back provides the possibility to view all data before recovering so that unneeded items remain in the trash bin.
Price: $49.95
Pros:
Simple to use interface
Support smart recovery for people who are not tech-savvy
Cons:
Unstable when you scan iPhone X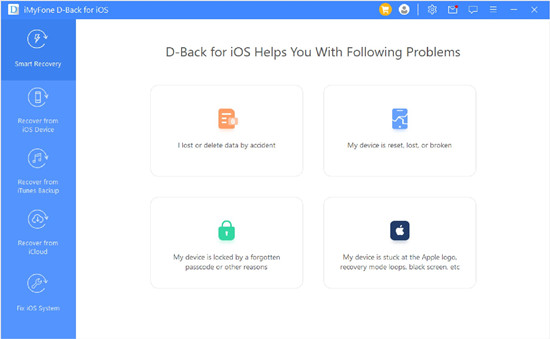 NO 5. iMobie PhoneRescue
Another realistic alternative to Tenorshare iPhone Data Recovery is iMobie PhoneRescue. This data retrieval tool can recover many forms of lost data across all iOS operating systems. iMobie PhoneRescue has an easy-to-use operating interface that involves a device missing information being scanned, allowing users the choice over which data is actually recovered upon completion. This software allows the recovery of all information types including bookmarks, photos, and messages. The app has the additional useful ability to restore iPhones when software issues have caused the operating system to crash.
Price: $49.99
Pros:
Can be used across Windows and Mac systems
Data can be restored no matter the reason for its loss
Cons:
iPhone videos are not always recovered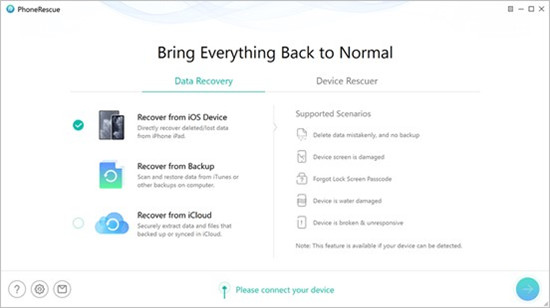 NO 6. Dr.Fone for iOS
In the tech circle, Wondershare Dr.Fone is highly regarded as one of the best Tenorshare iPhone Data Recovery alternatives. Dr.Fone for iOS is a particularly good utility when looking to retrieve lost iOS data. Tests suggest that this recovery tool has one of the highest recovery rates across the industry, which is of vital importance to consumers when selecting a good value software product. Dr.Fone recovers missing iPhone data no matter the reason for the original data loss. Also, it has a preview offer so that the data you recover can be customized.
Price: $69.95
Pros:
Quickly restore lost data from iPhone
Able to fix problems across all Apple devices
Cons:
A little slower scanning speed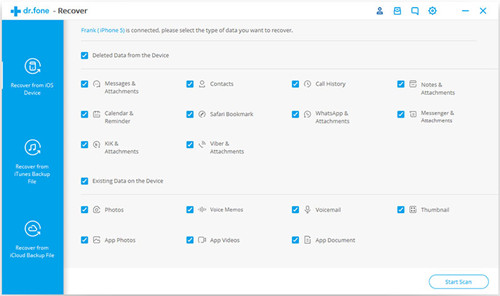 NO 7. Enigma Recovery
As a Tenorshare UltData iPhone Data Recovery alternative, Enigma Recovery is a famous name in the industry. Allowing data to be recovered quickly and easily no matter whether original data was accidentally deleted, or an iOS device has been stolen or damaged beyond repair. Like other recovery software, Enigma offers a preview feature of all potentially retrievable data in order to ensure that unnecessary information is left unrestored, saving valuable memory space. Enigma is effective at restoring various iPhone data including contact information, etc.
Price: $59.99
Pros:
Good to use data recovery app
Support multiple operating systems
Cons:
Slow recovery speed when compared to peers
Limited range of supported data types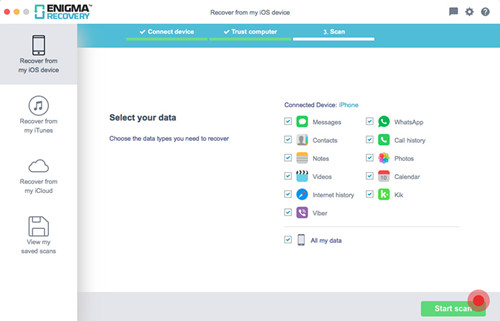 NO 8. Primo iPhone Data Recovery
Another market-leading alternative to Tenorshare iPhone Data Recovery is Primo iPhone Data Recovery software. Primo recovers a large selection of lost data, with message information, contact lists, photo media, and reminders being easily recovered. Primo iPhone Data Recovery offers much lauded three recovery method functions so that data can be retrieved from iTunes, iCloud, or an apple device. This app is an easy-to-use system that works quickly to restore lost iOS data. Data recovery previewing adds to the functionality of this program.
Price: $39.99
Pros:
Data can be easily previewed before it is returned to your device
Quick to scan for data with a high recovery rate
Cons:
Only supported limited file types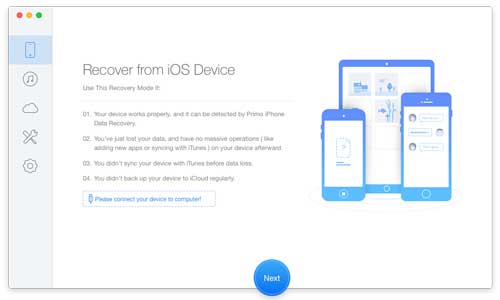 NO 9. EaseUS MobiSaver
EaseUS MobiSaver is another good alternative to Tenorshare UltData iPhone Data Recovery. This application restores all of the files that you would expect, with MobiSaver allowing retrieval of information from iPhone backup systems. Photo files, phone number contact information, keychain stored passwords, and reminders are quickly returned when using this product. EaseUS MobiSaver is easy to use but has been criticized for its slow functionality.
Price: $69.95
Pros:
Easy to use functionality
Retrieves all major iPhone file types
Cons: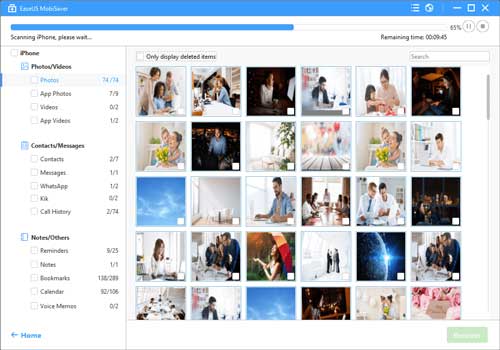 NO 10. Aiseesoft FoneLab
The final app selected here is Aiseesoft FoneLab iPhone Data Recovery. This is an impressive product that combines ease of use with high rates of file recovery. Aiseesoft FoneLab works across all Apple product ranges and restores up to 19 different data types. The data preview function means data that you do not need does not have to be recovered to your device to leave additional storage space. This app scan data quickly and would be a perfect alternative to Tenorshare software data recovery product.
Price: $47.97
Pros:
Compatible across all Apple Products
Quick scan function
Cons:
Pricey if there is no discount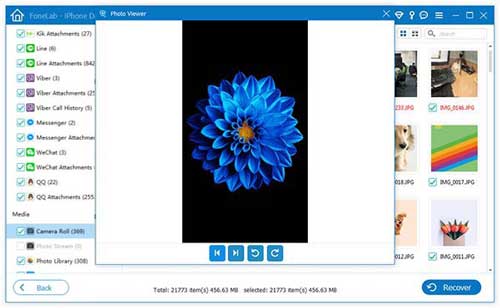 Part 3. Conclusion
There are many products on the market that are effective as Tenorshare iPhone Data Recovery alternatives. The truth is that choosing the best solution will require a little research. So we compiled some reputable and reliable tools above. However, some people may instead think that have difficult choices right now. In this case, we recommend that you opt for Joyoshare iPhone Data Recovery as it supports the newest iOS system, comes with a reasonable price, and won't lead to data loss. Nonetheless, iSkySoft Toolbox, Tenorshare UltData iPhone Data Recovery, and ApowerRescue are still good at solving retrieve your data. Choose your preferred alternative according to fit your needs best. Hope you can successfully get back your data with the proper toolkit.