Data recovery is the new line of work that comes with the new phone age. One such software is Fonelab iPhone Data Recovery from Aiseesoft. It is primarily an iOS data recovery working to recover at least 25 types of data from your iPhone. There are, however, other similar programs that have come up with their characteristics, which may make up for the drawbacks and limitations of Aiseesoft FoneLab. Thus in this section, we will review the seven best alternatives to Aiseesoft FoneLab iPhone Data Recovery, what they are about, and their pros and cons..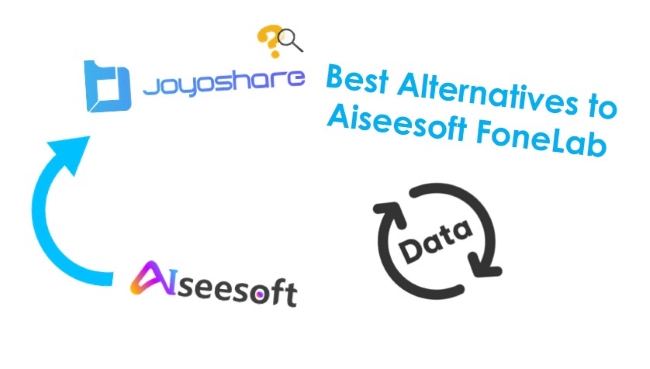 Part 1. List of Best Alternatives to Aiseesoft FoneLab iPhone Data Recovery
No 1. Joyoshare iPhone Data Recovery [Recommended]
Joyoshare iPhone Data Recovery is one of the top Aiseesoft FoneLab alternatives right now. It is a very professional and trusted data recovery program, available for Windows and Mac as well. This app recovers more than 20 types of data no matter how you lost it: deleted it by accident, a malicious virus with evil intent with your precious data or you lost it in another fishy way; the program will get your data back successfully.
Joyoshare iPhone Data Recovery is capable of restoring your data is really easy and simple steps compared to other data recovery software. Connect the device you wish to recover from, scan all files and then once the scan is complete, simply select the files to be recovered. It's so simple you'll wonder why you are stressed.
Pros:
Use three safe modes for data recovery with iOS Devices, iTunes, and iCloud safely and securely
Provides a clear interface for visualizing, manipulating, and executing individual and complex recovering process
Smart and strong scan through all your files and select ones you want efficiently
Real-time preview of the data and recover it at a lightning-fast speed
Advanced technology to simplify data on-boarding process
Compatible with the latest iOS version and iDevice models
Recover data from damaged or malfunctioning devices
Support recover 20+ different types of data
Cons:
The free version has limited features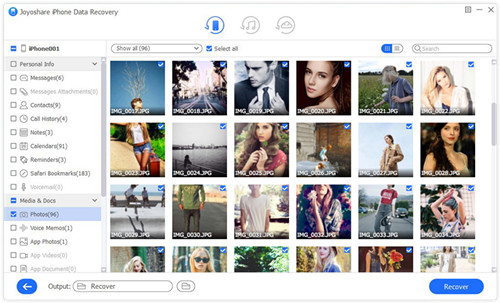 Video Tutorial: Recover Data with Joyoshare iPhone Data Recovery
No 2. Primo iPhone Data Recovery
Another good alternative to Aiseesoft FoneLab introduced here is Primo iPhone Data Recovery. This is one of the best iOS data recovery software in the market. It can recover up to 25 types of lost data for your iPhone including messages, photos, videos, deleted data can also be recovered and also other app data is recoverable using this app.
Pros:
Can recover different kinds of data for your iPhone, iPod touch, iPad
Retrieve data via iDevice, iTunes backup, and iCloud backup
This app also fixes other device problems like updates and can work with the latest iOS
Cons:
Cannot recover voice notes
It does not scan all files to be recovered
It will not recover data from social apps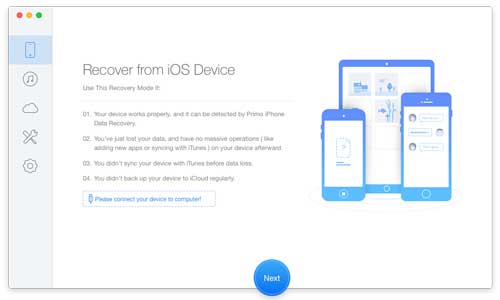 No 3. iMobie PhoneRescue
If you still feel like you have not found your soulmate in data recovery software, then look into the iMobie PhoneRescue data recovery software for iOS. It can recover up to 22 types of files including contacts, messaging, call logs, your photos and music, and Safari browsing history. Thus, it can also be a perfect alternative to Aiseesoft FoneLab iPhone Data Recovery.
Pros:
Can recover voice notes and voicemails and also encrypted data
Uses iDevices, iTunes, and iCloud safe modes to recover data
Exports your files even when you do not have access to your phone
Cons:
The main features are disabled in the trial version so you cannot get total features without upgrading to the pro version first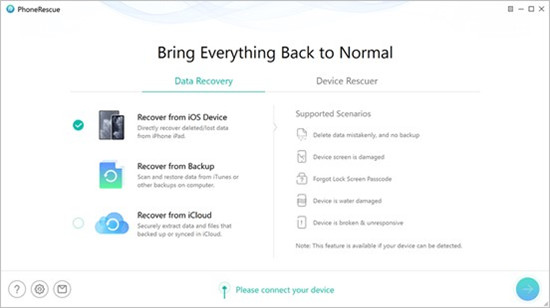 No 4. FoneDog iOS Data Recovery
FoneDog iOS Data Recovery uses three easy steps to recover your data. Launch the app, scan your files and choose the ones you wish to recover. It is that easy! This is one of those really easy steps apps for data recovery. The software can recover up to 16 types of files including contacts, messages, photos, videos, call logs, and more.
Pros:
Easy to use in three easy steps
Can recover many different types of files
Cons:
Does not scan all files, hence some files cannot be recovered
The app is a little too large, so you better make space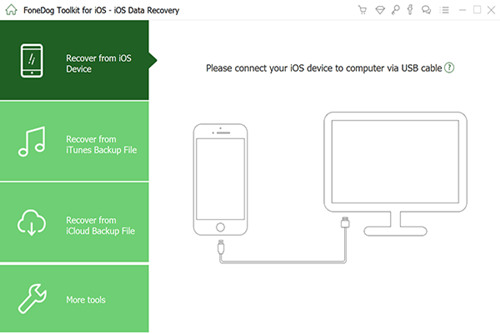 No 5. Stellar Phoenix Data Recovery for iPhone
Ever lost a file and then feared it was forever gone? Well, this app is your superman or woman, and a useful FoneLab iPhone Data Recovery alternative. Stellar Phoenix iPhone Data Recovery recovers seemingly difficult files and it is good at it too. It recovers data from your iDevice, your iTunes backup, and iCloud backup. It recovers encrypted data as well as data from your social apps such as Kik, WhatsApp, Messenger, and any other sites; also recovers your lost contacts, your browsing history, and the phone crashing-related problems.
Pros:
Can recover deleted data in iTunes and iCloud backup system
Recovers encrypted files as well
Can recover from some iOS devices
Cons:
Might take a while to scan but be patient because you will get all your data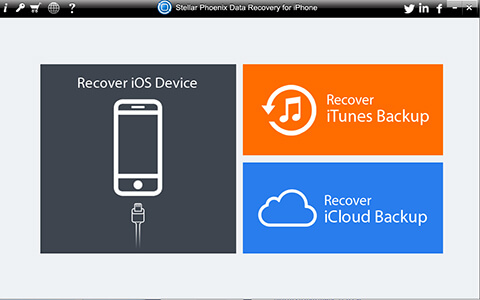 No 6. Wondershare Dr.Fone for iOS
Wondershare Dr.Fone toolkit is capable of retrieving lost data from multiple iOS devices. It is fully optimized to work with all iOS updates so you don't need to worry about what generation of iOS you have. Just like previously discussed apps, it recovers data once you launch the app, scans files, and select the ones you wish to recover. So an easy-to-operate and powerful tool it is regarded as one of the best alternatives to FoneLab.
Pros:
Friendly user interface and easy to use
Allows data to be imported directly back into your phone once it is recovered
Can recover a wide range of data
Cons:
The app is quite large; hence you might need to free space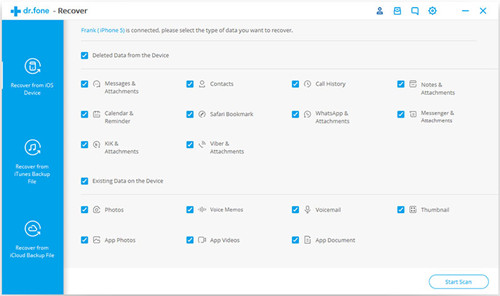 No 7. Leawo iOS Data Recovery
Leawo is an iOS data recovery app that allows you to recover selected files from your iOS device. It can recover file attachments such as voice notes, calendars, reminders, and your browsing history as well. It can recover data from any one of your iOS devices, including your iPhone, iPad, or iPod. It can also recover up to 14 types of your lost iOS data with 3 safe mode recovery iDevice, iTunes backup, and iCloud.
Pros:
Really easy and simple interface
Recovers data directly with iTunes backup
Can run on any iOS version
Cons:
Certain options have been disabled for the trial version hence to access the full service of this app, you first have to upgrade to the Pro version.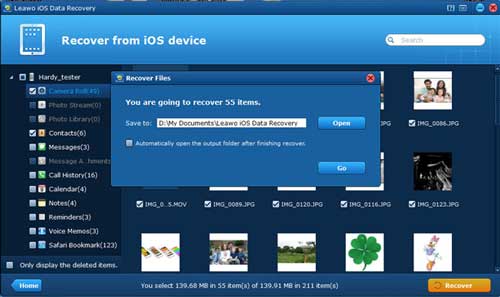 Part 2. FAQs about Data Recovery
Q 1. What Is the Best iPhone Data Recovery Software?
Software should not be judged by only one factor. While some software is free, its security is not guaranteed; however, there are trial versions of software with limited functionality that pay close attention to the confidentiality of user data, the success rate of data recovery is high, and the cost performance of the software increases on a corresponding basis. Therefore, the best choice is the one that is most suitable for you.
When selecting data recovery software, different factors need to be considered. Consider factors such as OS compatibility, data privacy, ease of use, supported file types, and cost. During the selection process for the tool, a company's warranty and customer service support should also be taken into account. Finally, it is good to have data recovery software that can recover files from all kinds of storage media and also supports all kinds of file structures.
Q 2. How Does Data Recovery Work?
When a file is deleted, it goes to the recycle bin. Even though the file was deleted from the recycle bin, it isn't removed. When you delete a file, you make it less accessible because the path of the file is removed by the file system. This file's space will be made available to another file when it is required.
Nevertheless, there is a binary file on the computer. This file will remain on the computer until it is overwritten by something else. In some cases, portions of the file may still be present on the hard drive years after they were created. A data recovery software cannot recover a deleted file that has been partially overwritten by another file. But if you have a backup, the situation becomes completely different. After backing up your data on iCloud or iTunes, data recovery becomes extraordinarily easy and allows you to recover the data you want to a greater extent.
Q 3. Do iPhone Data Recovery Programs Work?
A data recovery program for the iPhone can retrieve files and data from your phone that you thought were lost forever. It's worth noting that not all data recovery tools are as effective as you might like. To ensure a successful recovery of files and data on iPhones, go for software that has been proven to do so. By the way, in some cases, data recovery is not possible. For example, deleted data can't be recovered if it's overwritten with new data. But this situation can be overcome, as long as you have backup data, which, as we know, is a preventive measure for losing data forever.
Part 3. Conclusion
So here we have discussed these best alternatives to Aiseesoftware FoneLab iPhone Data Recovery for your reference in case someday you need one replacement. Of course, there are many other similar recovery tools out there coming up to deal with data recovery so it should not be an issue anymore. Whether it is Joyoshare or Primo or FoneDog, choose the best data recovery app for you and reap the benefits of never losing your data.