Typically, raw video footages captured on high-resolution cameras are large-sized depending on the capture duration - they can be even larger than 1GB. Sharing such a large file with friends or uploading it on your Vlog, social media page, or YouTube would consume a lot of time, storage space, and internet data. At that point, the need to be economical on space, data, and storage knocks in, and it's time for you to use a video compressor. And while there are a lot of paid and free software out there, this article will furnish you with some of the best online video compressor software that will help you compress video without quality loss. And the countdown starts!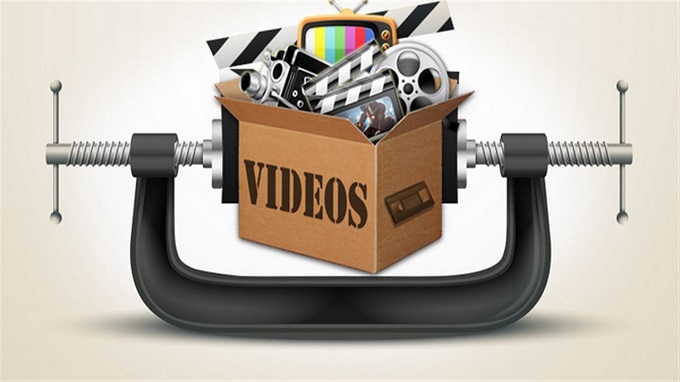 Recommendation. Joyoshare VidiKit - Best Desktop Video Compressor
Sometimes you may feel frustrated as the size of your video is too large to share. But you can easily overcome this issue if you get a smart and handy video compressor like Joyoshare VidiKit. It is able to carry out quick compression actions while retaining the quality. It supports a large variety of input and output formats, such as HEVC video, AVI, DivX, 3GP, MOV, WebM, etc.
Compared with online video compressors, Joyoshare VidiKit can reduce file size in a more flexible and accurate manner. You can freely set up the degree of compression by percentage or file size. The real-time preview feature and "Apply to All" mode are also offered. Moreover, you will be able to adjust video resolution.
Pros:
Compress MP4, AVI, MOV, OGV, DV, MPEG, and more
Compress video and audio files by percentage or file size
Support single or batch compression at 40X faster speed
Preview videos before starting the quick compression
One-click to apply settings to all videos and audio
Select the output format and customize video resolution
Cons: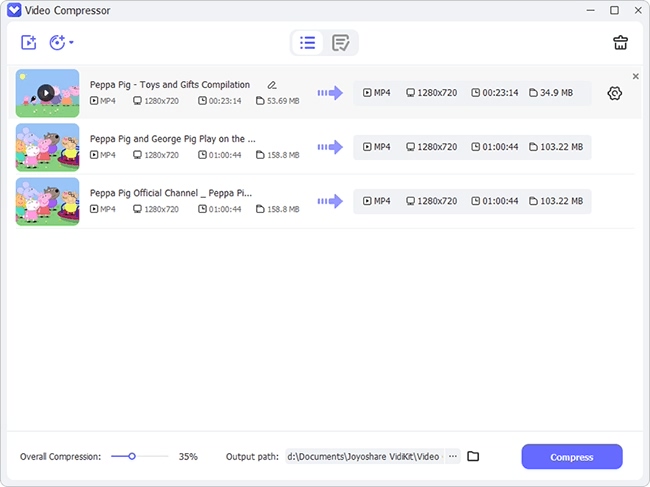 1. Wondershare Online UniConverter
Previously known as Media.io, Wondershare Online UniConverter is a top online free video compressor software with immense capabilities. The software support most commonly used video formats, including MOV, MKV, WMV, FLV, MP4, among others. Wondershare allows you to reduce your video size by altering video resolution, file format, and output size without downloading any software to your desktop.
The online software allows you to compress your video in just 3 simple steps - upload file, compress and finally download it to your PC. You can also save your video outputs to cloud storage platforms such as Dropbox or directly share them on YouTube, Facebook, Instagram, among other social sites.
Pros:
No watermark
Smart Output Settings
Secure HTTPS (SSL) connection website
Many output resolutions and formats
Batch processing
Cons: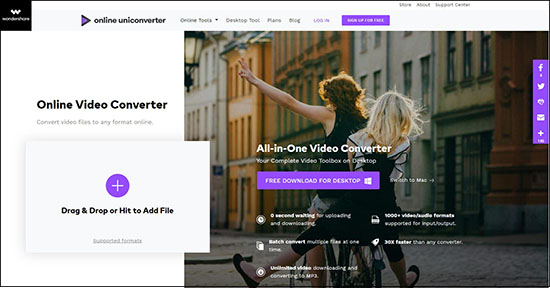 2. Clipchamp
Clipchamp is an easy-to-use yet powerful online video file compressor that not only allows you to shrink video but also performs basic video editing, cropping, and color enhancements. The web-based software supports a wide range of video input formats and resolutions. With the app, you can quickly shrink your videos for the web, mobile or turn them into GIFs.
Clipchamp has an inbuilt video player that allows you to preview all the edits down to your video before finalizing it. Its proprietary video technology also will enable you to compress large-sized videos into small ones without compromising video quality. After sizing your video, you can directly upload it to social platforms such as Vimeo, YouTube, Facebook, and many more.
Pros:
Easy to use
Maintains video quality
Has a video preview function
Multiple sharing options
Cons: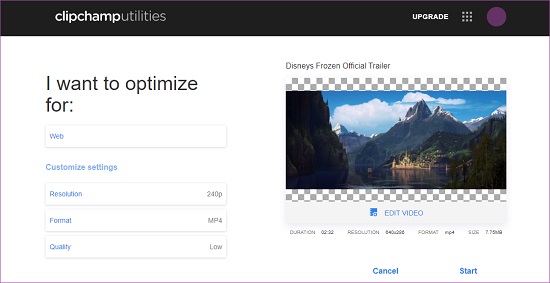 3. FreeConvert
It is perhaps one of the world's best online free video compressor tools that can help you shrink your video size by 60% on default settings. Of course, you are always at liberty to use the adjustable media settings to shrink the video size even more. FreeConvert uses two encoding methods, i.e., H.264 and H.265, that make it practically easy to compress high-resolution videos such as 4K and 1080p.
The app has a Constant Rate Factor that helps retain video quality even after compression. Besides 4K and other HD videos, this online program also supports a variety of video formats, including MOV, XVID, RM, M4V, AVI, MPV, RMVB, DVR-MS, to mention a few.
Pros:
Automated compression
Fast and easy to use
Support lots of video formats
Cons:
Only online
Conversion is limited to 200MB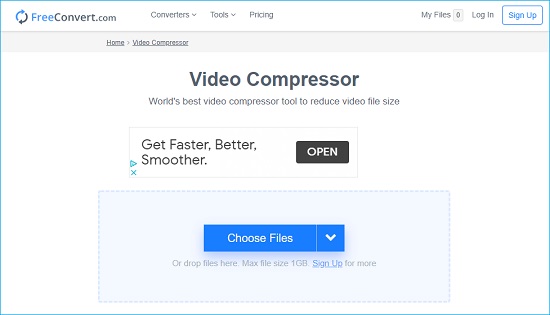 4. VEED.io
VEED.io is a simple yet powerful online-based video shrinking tool accessible on any device - Mac, Windows, iOS, or Android. You can compressor any video in a matter of seconds without losing the original quality of your video. VEED.io works great with all popular video formats, including AVI, FLAC, FLV, GIF, M4V, as well as other movie file formats.
It is also fitted with some basic video settings that allow you to define your video resolution, bit rate, frame rate, CRF for less sizable and more personalized videos.
Pros:
Easy and intuitive User Interface
Can add subtitles
Personalize services
Cons: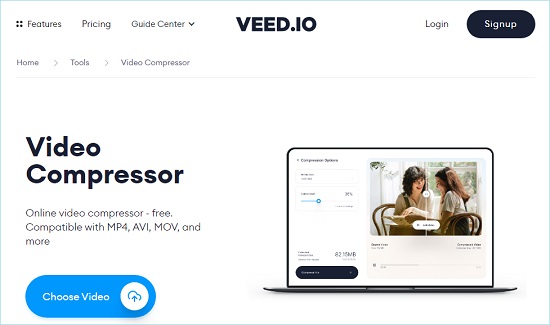 5. Clideo
Clideo is a classy cloud-based video size compressor that integrates a whole lot of essential video editing tools designed to help you improve video quality and add a sense of style to your videos. Besides compressing videos, you also rotate, merge or trim out unwanted video parts.
All you need to is sign up for a Clideo account, upload a video file, and click the compress video option on the interface. Select your desired video upload destination - Google Drive, Dropbox, or any other destination, and the Clideo app will automatically set compression parameters. The app is hosted on an encrypted site, has an inbuilt media player that allows video preview, and supports all popular video formats, including WMV, MOV, VOB, AVI, etc.
Pros:
Has video editing tools
Fast processing speeds
Easy to sign in and use
Variety video compressing options
Cons:
Imprint watermarks videos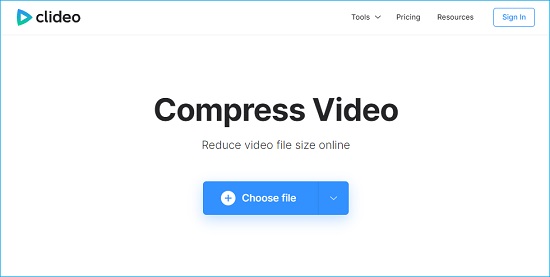 6. Online Converter
Here is another popular online video file compressor app that does not require you to download software to your desktop. The video compressor can help you shrink video file formats such as FLV, MOV, 3GP, MKV, WMV, among others. You can also directly upload and compress videos from the internet.
Unlike other video compressor software, Online Converter allows you to select your preferred video size and allows you to reduce your video size by 70% on default settings. The app also lets you alter video audio quality.
Pros:
Quick upload
Support many formats
Users can directly set their preferred video size output
Cons:
File size limits to 200MB
Slow video compression process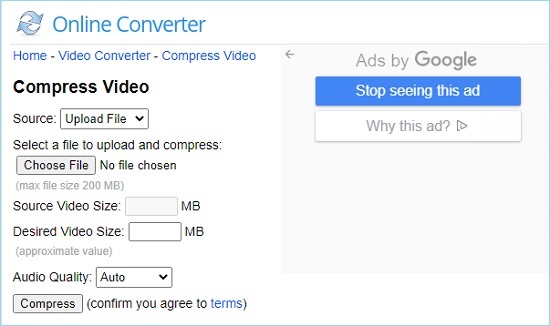 7. PS2PDF
The PS2PDF is one fastest free online video compressor that allows you to compress MP4 and WebM files. You can easily compress MP4 and WebM video by altering the constant rate factor to ~20 and preset to medium to shrink your video without quality loss.
Alternatively, you can use the "Resize" option and then choose the "Output Dimension" option to select preset video resolutions to lower resolution to reduce video sizes.
Pros:
No video quality compromise
Relatively quick processing speed
Easy to use
Cons: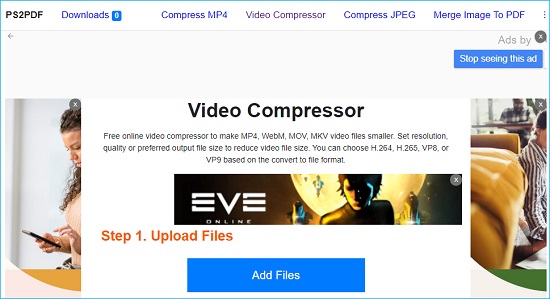 8. Fastreel Online Video Compressor
Developed by Movavi, Fastreel is an outstanding online video file compressor that allows users to compress only the five most common video formats, i.e., MP4, MOV, MKV, AVI, and WMV. Also, video file size is restricted to video sizes, not above 500MB.
The web-based software lets you shrink the video in just a couple of clicks - you do not need to have advanced video editing skills to get the job done. Fast reel guarantees you 100% security of all uploaded video files - no third parties can access your uploaded video. Besides, the app comes with flexible settings that allow you to select your preferred compression level and preview your output video file size before completing the process.
Pros:
Speedy upload and processing
Multiple video sharing options
Safe
Intuitive interface
Cons:
Output video has a watermark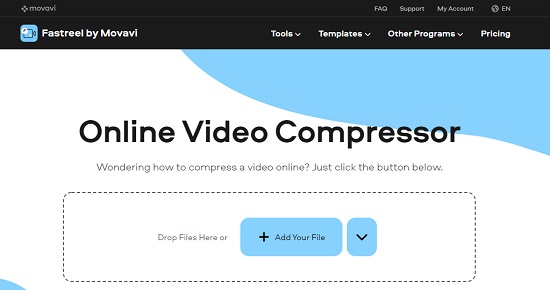 9. VideoSmaller
VideoSmaller is a free online video editing service that allows you to compress video of up to 500MB. With the app, you can resize your video file without making software download on your PC. VideoSmaller enables you to resize MP4, MP4, AVI, MPEG, MOV video files captured using smartphones and usual cameras. It has a pretty straightforward interface that lets you upload video files from your PC.
The compression process is somewhat automated- all you have to is selects "Use low compression level (best quality)" and then choose your desired video width. There is also an option to remove audio from video that you can use if need be.
Pros:
Super easy to use
Excellent interface
Automated compression process
Can remove audio from video
Cons:
Pretty basic tools
Upload limited to 500MB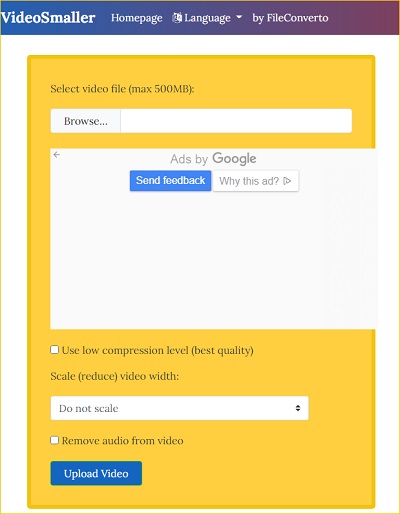 10. FlexClip Free Video Compressor
FlexClip is an extremely dynamic video size compressor online software accessible via any PC browser. It is remarkably easy to use and supports a whole lot of video formats, including M4V, AVI, WMV, FLV, MKV, among others.
You do not have to worry about the safety of your uploaded video FlexClip video compressor app guarantees all users top privacy for all uploaded content. While compressing, you can easily change your video resolution and preview it before uploading/sharing it on social platforms. The compression is amazingly fats - up to 3X; faster than other online-based video compressor applications.
Pros:
Completely free
Easy to navigate and use
Lighting compression speed
Customizable compression settings
Cons: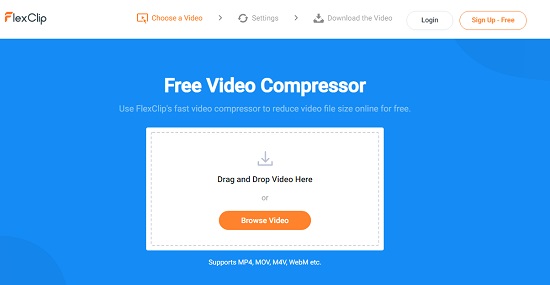 11. YouCompress
YouCompress is an all-in-one cloud-based video file compressor that not only lets users reduce video size but also shrink images, audios, PDF documents, and much more. As far as multimedia compressing is concerned, YouCompress supports a whole list of formats, including MOV, MP3, PDF, PNG, PPT, ODT, APK, WAV, to mention just but a few.
Unlike most online video compressor free software, YouCompress does not require registration - it requires zero configuration; you can quickly upload and compress your video without data loss. The YouCompress site is HTTPS (SSL) secured, meaning that all video uploads done to the site are safe and secure from access by third parties. Also, uploaded videos are automatically deleted from the servers after a few hours. YouCompress works on any system software that has a browser.
Pros:
Very secure
Video quality is preserved
No video watermark added
100% free
Cons:
Site lags when uploading huge files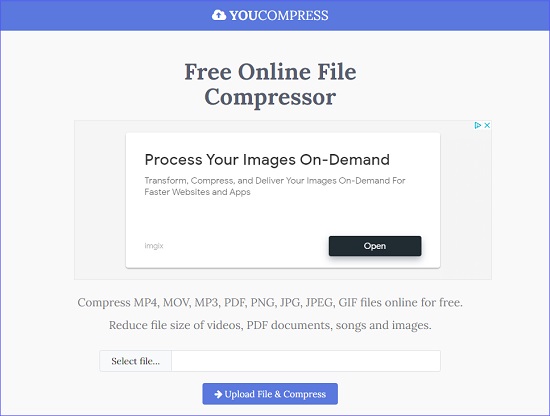 12. Compress2Go
Compress2Go is a new online-based video shrinking software with remarkable abilities. You can use the app to resize videos for your YouTube channel or social media upload and sharing. It has a perfect drag and drop feature that allows you to upload video files to the site quickly. You can also directly upload video for the internet or cloud-storage platforms such as Dropbox and Google Drive.
Most importantly, the app allows you to select the output file size you want. It supports an array of popular video formats, including MP4, MOV, AVI, WEBM, among others. However, the cloud-based software only supports MP4 as the output video format.
Pros:
Simple to use
Easy to upload videos
You can specify the file size you want
Support video input formats
Cons:
Pretty basic
Only support MP4 as output video format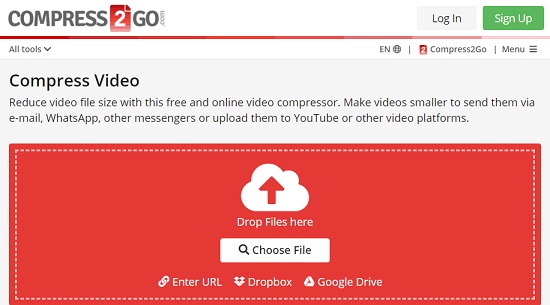 13. AConvert
If you are looking for an all-around free online compressor software, then the AConvert should be at the top of your list. The app allows clients to compress various video formats, including MPG, MKV, WMV, M2TS, WEBM, and others.
To convert, you can either upload the video from PC on online hosting platforms such and Dropbox. However, the application can only compress video files of up to 200MB. You can also select your desires video output format and polish up your video using its video editing tool. For instance, you can change bit rate, video aspect setting, or frame rate.
Pros:
Many preset video resolutions
Easy to import for cloud-storage platforms
Support many formats
Cons:
No batch processing features
Compression limited to 200MB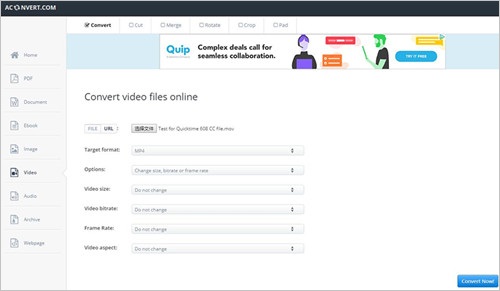 Conclusion:
Above is a detailed review of the 13 best online video compressor software available on the Internet. We have also featured the pros and cons of each tool, and the bottom line is that they will all get the job done - compress videos quickly and without quality loss. With all the information provided, you can now evaluate the strengths and shortcomings of each software and find out which one suits your needs and preferences. If you prefer a desktop video compressor to an online tool, you can also give Joyoshare VidiKit a try. It will help you compress a huge collection of video and audio files within a blink of an eye.