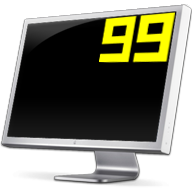 There is a need to compress the files for an easy transfer process. Based on the file type, the file reduction method varies. You would have come across many methods, but choosing the perfect one seems to be challenging. It is the best practice to opt for lossless data compression techniques. You can use high performable tools to carry out this procedure. In this article, you will learn how to compress Fraps videos using many efficient methods. Surf the below reliable programs to reduce the file size of the Fraps videos optimally. You can select the right tool that meets your expectations precisely. Scroll down for exciting facts on the stunning procedures for jaw-dropping.
Why are Fraps Files So Big
The Fraps term hailed from the word "Frames Per Second" and acts as a benchmarking software. You can store a complete session in a single video as a Fraps file. The Fraps files are usually big because the recording occurs continuously, and there are no methods to reduce its file size simultaneously. You can use this application to record video games and hold many data in a single file. You will face issues when you try to transfer the Fraps files to different storage spaces for further reference. In general, Fraps videos have AVI formats, and you can use the best compression tools to reduce its file size.
Method 1. Compress Fraps Videos - Joyoshare VidiKit
Joyoshare VidiKit is an all-in-one video processing tool integrated with a video compressor, converter, joiner, cutter, recorder, etc. 40X faster compression speed is supported and high quality will be reserved. Compared with conventional video compressors, Joyoshare VidiKit is able to compress oversized Fraps videos by percentage and file size in a much easier and more accurate way. You can drag the progress bar freely and switch to "Apply to All" easily. Many more functions of Joyoshare VidiKit are waiting for you to explore.
Key Features of Joyoshare VidiKit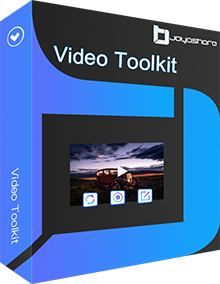 Dual compression modes to reduce the file size of Fraps videos
Compress videos of different formats by percentage and file size
Offer 40X faster processing speed and output videos in high quality
One-click to use "Apply to All" to conduct compression in batch
Compress MP4, 4K video, OGV, HEVC, MKV, M4V, AVI, MKV, etc.
Adjust video resolution and preview videos before get started
Step 1

Add Fraps Videos to Joyoshare Program

Launch Joyoshare VidiKit and open the video compressor, which can be found on the "Convert" panel. Next, use the drag-and-drop function or press the "Add Files" button in the menu bar to import the Fraps videos you would like to compress to Joyoshare VidiKit.

Step 2

Compress Fraps Videos in Two Ways

As you can see, there are two available ways for you to make Fraps videos smaller. One way is to press the "Compress" button on the main screen to compress Fraps videos by percentage. All you need to do is to either drag the progress bar or put a specific number into the box to decide to what degree you want to compress your videos.

The other way is to click on the little gear icon behind each video tab. At that time, you will be able to adjust the particular file size of your output Fraps videos. You are also free to change the output format and video resolution. Tap the "Preview" button if you need to check Fraps videos in advance.

Step 3

Start Fraps Video Compression

You can click on the "Output" button to confirm your save path. After that, press the "Compress" button right next to it to start to compress Fraps videos. After a short while, you will be able to tap the "History" button on the top menu to play your edited videos.
Method 2. How to Make Fraps Videos Smaller - Wondershare UniConverter
Wondershare UniConverter is a prestigious product. You can perform a wide range of activities on the videos. It is high time to create wonders on the video files in no time through simple click actions. You will be able to use it to make Fraps videos smaller by converting video format, changing bitrate, setting resolution, and more. Supporting fast compression speed and full quality output, you can reduce video size easily.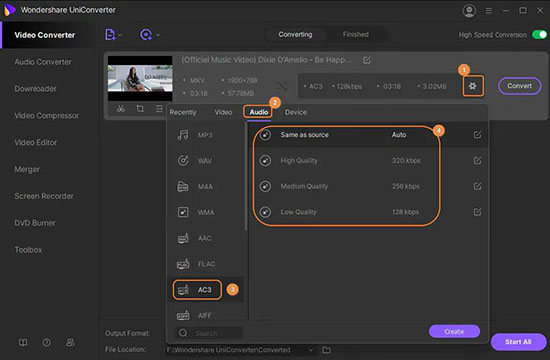 Key Features:
This app compresses videos to any desired file formats.
You can find many attributes to customize the compression activity on the Fraps videos.
It has a faster compression rate without any data loss.
Guide:

Step 1: Install the app from its official webpage, then switch to the "Video Compressor" section; you can click on the "+" icon to import the Fraps videos into its working space;
Step 2: Press the setting icon to display the video details, and you will be able to modify the attributes for the compression process according to your needs;
Step 3: You can select the desire output file format, set the file size based on your requirement, and more;
Step 4: Save the settings by tapping the "OK" button and finally click the "Start all" button to trigger the compression process.
Method 3. WonderFox HD Video Converter Factory Pro
WonderFox HD Video Converter Factory Pro is more than a video converter. It not only is capable of converting HD videos to more than 500 formats and devices, but also is able to download video from YouTube, record desktop videos, trim videos, and a whole lot more. Using the WonderFox HD Video Converter Factory Pro, you can make Fraps videos smaller without losing any quality. It is an exclusive program to reduce the file size of the Fraps videos effectively.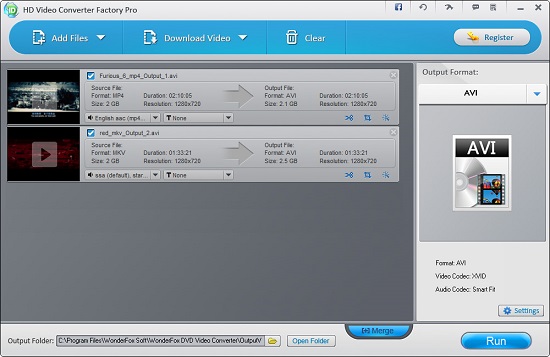 Key Features:
It supports more than 500 file formats
During the compression process, you can convert the file to any desired file format.
High speed and lossless file compression are possible with this tool.
Guide:

Step 1: Download the app and run it on your computer, and you can add the Fraps files into the working space by clicking on the "Add Files" button or simply dragging and dropping;
Step 2: Choose "Parameter Settings", then set the output parameters like bit rate, frame rate, resolution, file format and hit the "Run" button to trigger the compression procedures.
Step 3: You can also use this tool to reduce Fraps video file size by cutting unwanted parts as it has a built-in video cutter.
Method 4. Make Fraps Videos Smaller - MacX Video Converter Pro
MacX Video Converter Pro is a multipurpose tool that comes with a video compressor, downloader, screen recorder, etc. As an effective tool to compress Fraps video optimally, it gives you full control over the output file size. You can not only compress HD or 4K file size to be up to 90% smaller for email and YouTube, but also upscale HD to 4K for sharper images. Additionally, you can shrink the raw data of Fraps videos in no time using this innovative program.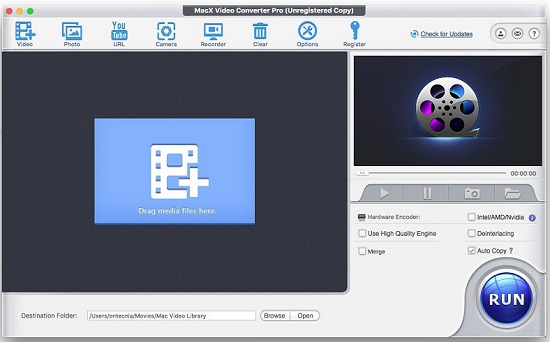 Key Features:
It compresses the Fraps files precisely without any data loss.
There are built-in options to edit the compressed Fraps videos.
You can also separate the audio tracks from the compressed Frap file with the help of this program.
Guide:

Step 1: Install the app and add the Fraps files on this video converter space; You can add multiple files too;
Step 2: Hit the "Settings" icon and change the output and video profile parameters to acquire desired results, such as decrease video bitrate, reduce the resolution, etc.;
Step 3: Then, press the "Run" button to commence the compression activity.
Method 5. Change Fraps Recording Settings
You can modify the capture settings of Fraps while recording the desired videos. Assigning the perfect values to the capture parameters will help you to reduce the file size in the Fraps videos.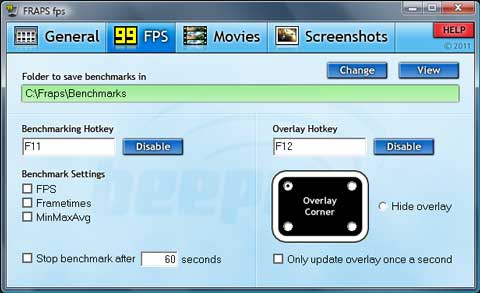 Key Features:
There is no need for any additional tools to reduce the file size.
Easy to assign the desired capture parameters to compress the Fraps videos.
Records the videos at the required resolution, file size effortlessly.
Guide:

Step 1: Go to the "Movies" tab and change the frames per second attribute;
Step 2: In the "Video Capture Settings", choose the "Half Size" option and alter the Resolution attributes.
Conclusion
Thus, in this article, we have learned that to compress Fraps videos effectively. You can either use a video compressor or directly change relevant settings while using Fraps to record videos. Fraps can only output recordings to AVI, so changing an output format will reduce the video file size as well. Joyoshare VidiKit can help you in both aspects. As an all-in-one video toolkit, it offers a video compressor to compress files and a screen recorder to record computer screen. It supports more input and output formats and editing tools.
To conclude, you can use the above-discussed effective methods to carry out lossless and quality compression procedures. Just a few clicks are enough to complete the process. You can effortlessly reduce the file size of the Fraps videos using those unique ways. Carefully follow the steps to ensure successful results on the compression procedures. Stay connected to this article to discover exciting techniques for effective file compression methods.