What is an audio compressor? What does it do, and how? Having sufficient knowledge of the above questions means you are good to go. Generally speaking, an audio compressor is needed when you plan to downsize your music files so that they can find a resting place on your portable player or other tools. For easy download of audios on social media like YouTube, Facebook, and other websites, the content is resized. It helps a lot in reducing the size of audio files, making them smaller by reducing audio bitrates. So, if you want to transfer audio data or upload them to social networking sites, consider an audio compressor.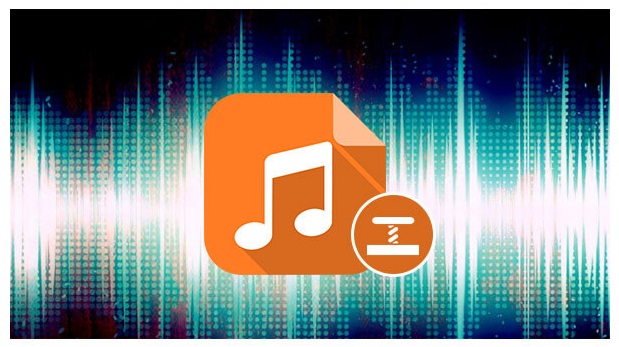 1. Online Audio Converter
Online Audio Converter is a free website for audio file compression. It is a helpful audio compressor online. You have the freedom to decide what file type the compressed version should come in with a single click. You will be capable of downloading the smaller converted file as well. If you don't want exposure to the cloud, then a free online audio converter is the software to use.
Pros:
The quality of the file being converted is retained
Privacy of your file is guaranteed since it is deleted quickly
Excellent file resolution
Can be found on different browsers
Completely free
Cons:
It can be slow since it is free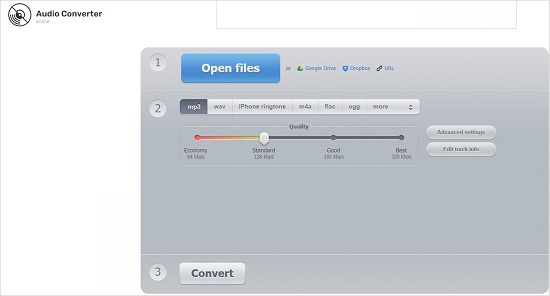 2. Monkey's Audio
The tool gives you the freedom to compress your digital music, ensuring the quality is maintained. It is among the best audio compressor you can use during the conversion. Proper data decompression is achieved by the use of features such as redundant CRS's.
Pros:
Lossless audio compression
Allow tagging music files
Support many media players
Cons:
Restricted license support
A CPU-intensive compression method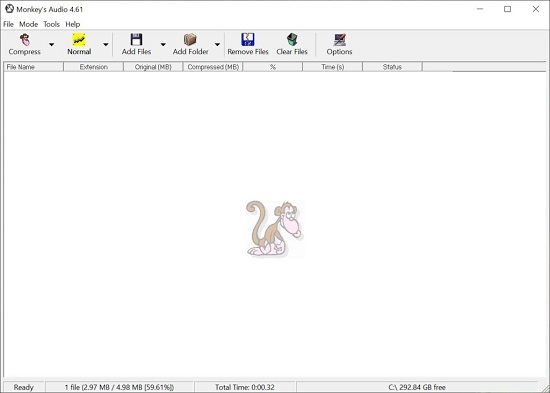 3. Ashampoo Zip Pro
Ashampoo zip pro is one of the best audio compressor software to use. It has a wide range of features such as compression, extraction, sharing of the audio, and encryption. Apart from converting audio to mp3, it can convert it into other formats. It has an integrated file explorer. It comes with good backup support. Apart from all those features, there are also advanced compression file type options.
Pros:
Data encryption is supported and backup and cloud support
An all-in-one package for file compression and a backup suit
Cons:
It turns out to be a costly feature to buy for usage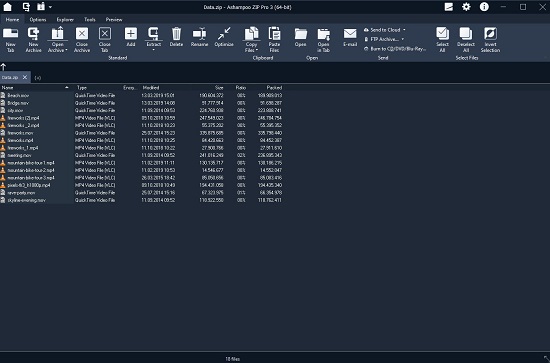 4. WinSoft Magic Compressor
For a complete audio file compressor, you need the Winsoft magic Compressor tool. It allows complete resizing of the audio files so that they can fit for storage and sharing. It can allow audio files to a lot more formats, such as MP3, OGG, WMA, and many others. It can also convert and compress video to audio, allowing the MP3 to be other devices.
Pros:
Compatible with many audio formats
Convert video files to audios to be played on other devices
Enable batch files processing
Cons:
The interface is not very clear when reading some text parts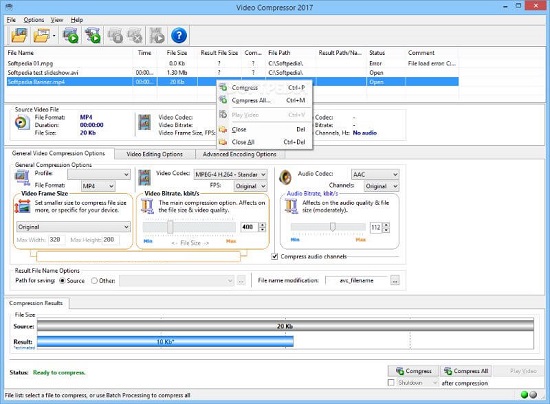 5. Freemake Audio Converter
Freemake Audio Converter, as the name suggests, is a free audio compressor tool. The program allows over 50 audio formats. You are capable of using it to extract audio tracks from video files. It contains designs that can be used on the PC, MP3 players, phones, and many other devices. The program permits the upload of the music to cloud storage and iTunes.
Pros:
Many audio formats are supported by the tool
Support batch processing
Allow extraction of audio files from video files
Cons:
Cannot support audio files that are beyond 3 minutes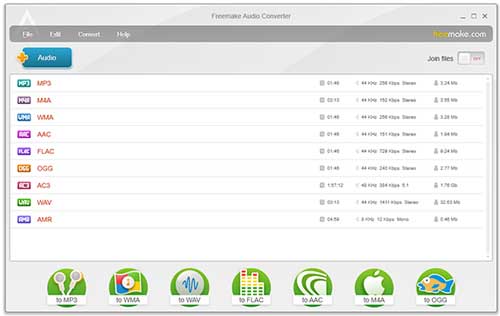 6. WinZip
WinZip has two versions that can be of great use in audio file compressors. The free version can be downloaded and installed for windows, mac, or Android. The paid version can compress any file to a smaller version, not just an audio file. WinZip does not alter the quality of the compressed work, yet it makes them smaller by 15-20%. It is because of the Zipx format. The superior and improved quality is beneficial.
Pros:
Used on various platforms without any other software
It has the best graphic user interface
It suits encrypted archives well
Cons:
It can be costly for some people
It has no new features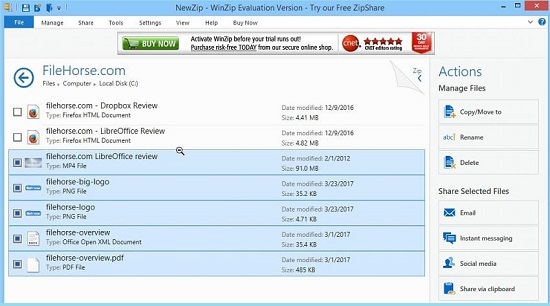 7. Advanced Audio Compressor
Going by the name Advanced Audio Compressor, it is a mature audio compressor software tool. It boasts of batch compression. If you have many audio files to be compressed in a shareable folder, you can upload them once in a large number, and they will be made smaller at ago. You can see the exact size of the audio file in actual time. You can get a free trial on download to test with, but you will need to buy one to save and use it.
Pros:
Its advanced by nature makes it the work easy
It allows compression in the batch
Cons:
It can be expensive to purchase because of its advancement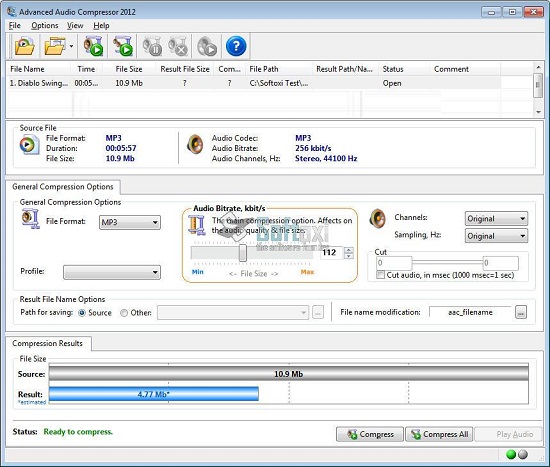 8. Audacity
If you are looking for an audio software compressor that you can use to edit several files ago, then audacity is the tool. For recording and editing, you can use audacity. In case you want to record audio that is being streamed, audacity is the program to employ. It allows volume compression. You can edit audio by listening to it to achieve the perfect sound.
Pros:
Very easy to use
It has many supported documents
Cons:
Hard interface to understand
It requires learning before you start using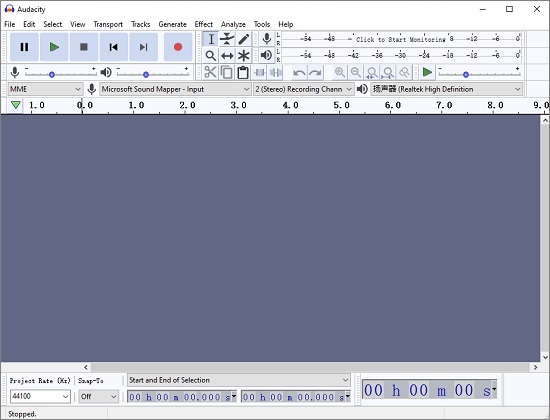 9. Wondershare UniConverter
Wondershare UniConverter is one of the most versatile video converters as well as audio compressors. It can compress audio in any given format. You can even adjust relevant audio parameters as you like. Unlike other standard compressors, this tool supports the speed of 30-time compression for videos from a local folder or other online sources.
Pros:
High speed of conversion
It can compress in different formats
Cons: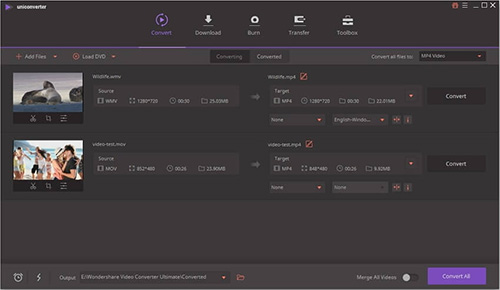 10. YouCompress
It is a tool for audio compressors online. The app automatically compresses the audio files uploaded. Once the whole compression process is over, you have the will to delete your files from their servers. You delete using the deletion that shows after compression is done.
Pros:
Your data is kept safe by being encrypted
You can contact many sessions within a day
Cons:
Compression ratio not controlled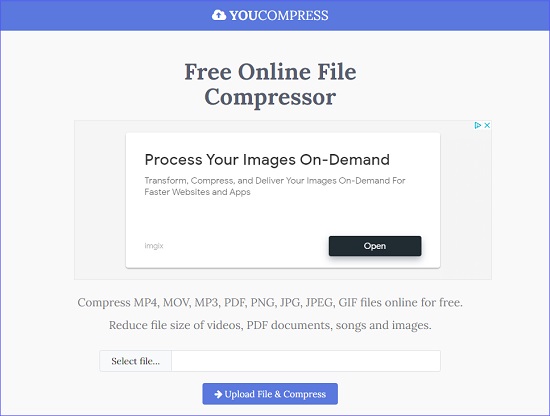 Recommendation. Best Video Compressor - Joyoshare VidiKit
Joyoshare VidiKit is what we'd like to recommend to compress video files. It's a one-stop solution to reduce file size efficiently at 40X blazing-fast speed. With the assistance of this handy video compressor, you will be able to flexibly compress large video files in MP4, MOV, MKV, AVI, FLV, MPEG, WebM, etc. by percentage or file size.
Compatible with Windows and Mac, you can also gain access to its additional functions such as adjust video resolution, customize the output format, real-time preview before compression, and so forth. Joyoshare VidiKit comes with a beautiful and intuitive interface, which will allow every beginner and professional to master the tool in no time flat.
Pros:
Compress video files with full quality output
Support numerous formats and 40X fast speed
Adjust the degree of compression or preset the file size
Allow single or batch compression
Play to preview files before compressing
Detect and display file information
Cons: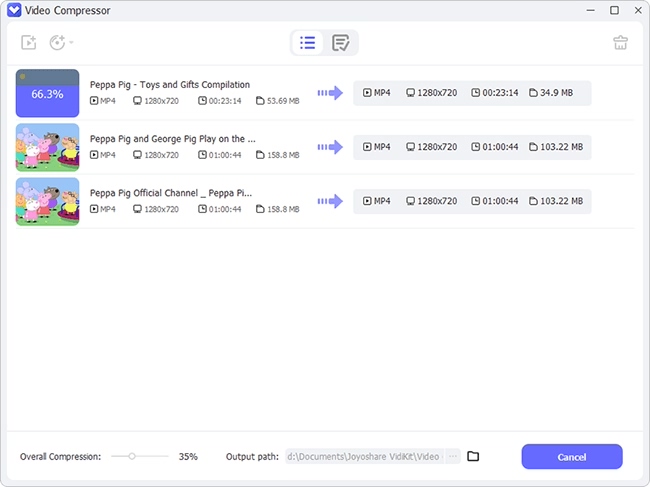 Conclusion:
In conclusion, there is a myriad of audio compressor tools available. You can choose from any of the provided programs above for any help in conversion. You must be careful about the one that is appropriate for your use. Some are different from the way they function. Some are free. Some are paid. It all depends on the amount of work you are handling, the bulk of audios you need to convert. If you also want a cost-effective video compressor, Joyoshare VidiKit can be your best choice.