Videos can often become inaccessible because of malware attacks, lost data, or any other reason. In addition, you may find some video files jittering and freezing at a certain fraction. And in that case, video repair software can help you repair a damaged video. So, if you are struggling with a crashed, broken, or unplayable video file, powerful repair tools are your best bet to bring your footage back to life. However, finding the right video repairing software can be challenging and tricky. But no worries, because we have you covered. Let's dive in together to know more about these MP4 video repair software one by one.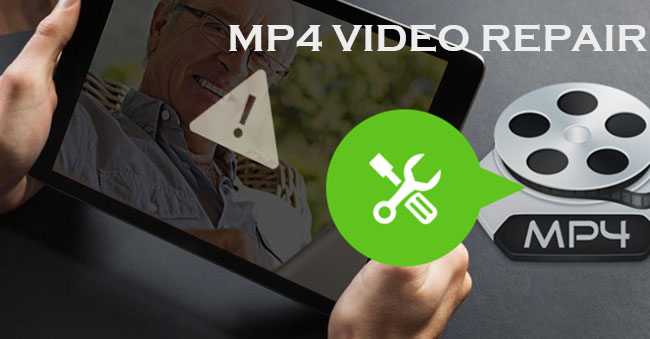 1. Joyoshare VidiKit
Joyoshare VidiKit is designed with cutting-edge repairing tools to recover damaged video files. In addition to video files, the versatile software also lets you retrieve audio files, offering support for more than 25 formats. Joyoshare VidiKit also helps you fix blurry videos. Moreover, this MP4 video repair deals with videos reflecting jittering. Another exceptional feature provided by Joyoshare VidiKit is the preview option that enables you to inspect video before saving. In short, it is the best video repair software.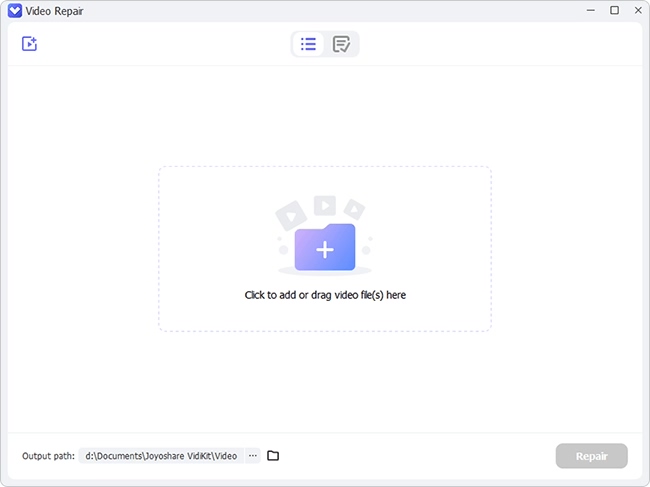 Pros:
No limitation on the video size
Capacity to process video quickly
Invulnerable to malware
Repair FLV file, corrupt WAV file, choppy video and more
Cons:
2. Kernel Video Repair
Kernel Video Repair is an amazing MP4 video repair tool, offering complete recovery of corrupted files. It has the capacity to fix multiple videos simultaneously as it comes with a simple drag and drop option to add videos. Kernel Video Repair is compatible with all mainstream formats, such as WMV, FLV, MP3, MPEG, etc. In addition to this, it supports all the digital media players from VLC to iTunes. Last but not least, it is also known for its compatibility with all the major operating systems.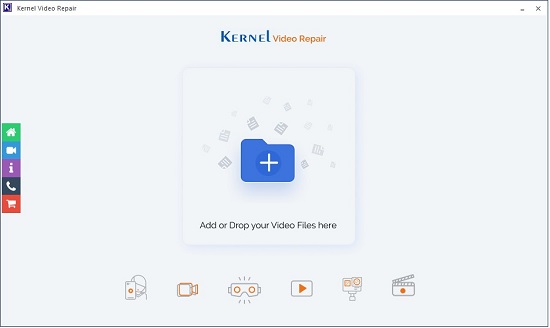 Pros:
Easy installation
Preview option
Support video files from all mainstream devices
Cons:
The trial version only allows the recovery of 30 seconds of the video
3. EaseUS RepairVideo
EaseUS RepairVideo is online software that provides free MP4 video repair. The process of repairing video through this online MP4 video repair facility is easy, simple, and quick. All you have to do is upload the damaged video in web-based software. Once the video is successfully added to the software, you have to press the 'start repairing' button to begin the process. After the repairing process is complete, you can save the repaired file on your computer, and that too without any cost.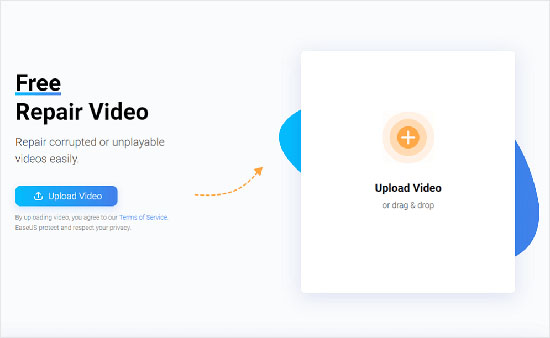 Pros:
All browsers are supported
User-friendly interface
Unlimited videos can be repaired
Cons:
May require sample video for severely damaged files
4. Remo Video Repair
Remo Video Repair enables you to repair severely corrupted video files. Either the affected video is of poor resolution or unplayable, Remo Video Repair will fix it in any way possible. Plus, it doesn't matter whether the video is captured from a mobile camera, camcorder, drone, or any other device. This software supports video inputs from all sources. Another added feature is enhanced safety, which implies that the files you add are safe and invulnerable to further damages from malware or errors.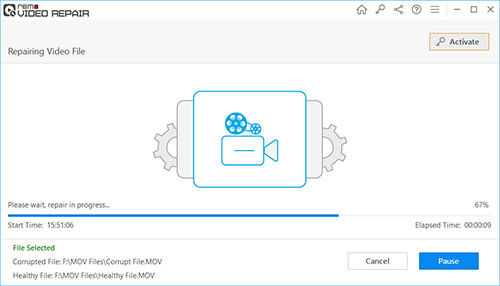 Pros:
A Demo version
Minimal processing time
It fits vast types of corrupted files
Cons:
License-based activation is required to save repaired video
5. SFWare Video Repair Tool
SFWare Video Repair Tool is an MP4 video freeware known for efficient MP4 video repair services. So, if you find any video flickering or unplayable, SFWare Video Repair Tool will repair it efficiently. Plus, it also deals with audio lag and audio-video sync problems. Moreover, some videos also show up error messages that result in the crash of the media application. SFWare Video Repair Tool traces the corrupt files causing error messages and repairs them.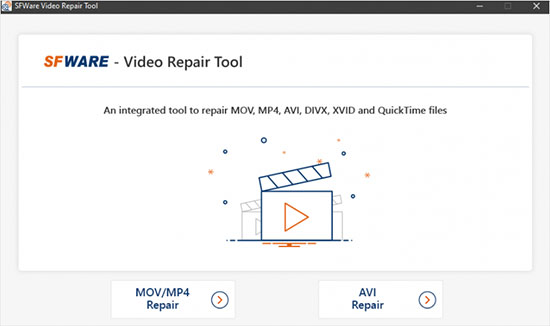 Pros:
Safety of original file guaranteed
Capability to restore video files on all devices
Repair files in three simple steps
Cons:
Only compatible with specified system requirements
6. Wondershare Repairit
Do you want to repair your MP4 video within minutes? If yes, you can avail MP4 video repair free options offered by Wondershare. Whether you are encountering playback errors, or the video has crashed, Wondershare Repairit is a one-stop solution for all your video-related issues. It can recover the video file even after severe damage. Plus, there are no constraints for the size of the video file. So, you can process any video file irrespective of its size.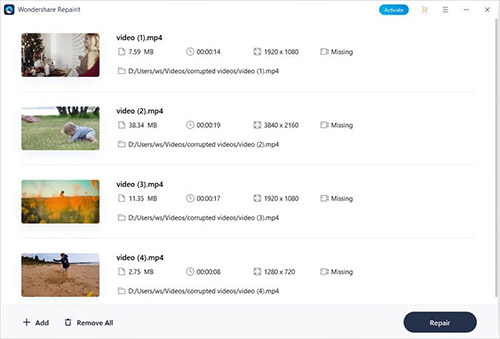 Pros:
Deal with all types of corrupted files
Applicable to various video repairing scenarios
Offer instant repair
Cons:
The technical support team may not respond immediately
7. Stellar Phoenix Video Repair
Stellar Phoenix Video Repair is a powerful MP4 video file repair tool that supports more than 17 video formats. In addition to this, it also repairs videos of different formats at the same time. So, if your video file is damaged while editing, transferring, or during conversion, Stellar Phoenix Video Repair specializes in restoring it to its original form. Moreover, this video repair tool also guarantees to maintain the actual resolution of the video file.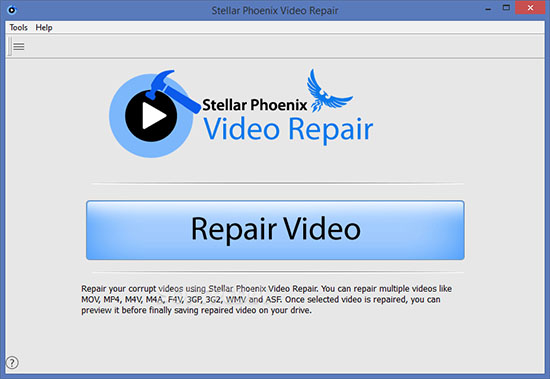 Pros:
Save video to a custom location
Advanced mode
Demo version available
Cons:
The free demo version only allows to process video files up to 10MB
8. Digital Video Repair
Digital Video Repair gives you access to the non-destructive recovery of the video file. So, this powerful video recovery tool repairs MP4 videos and retrieves videos without any chance of distortion in the original file. The tool is also effective for fixing video files that have not been properly installed. It can repair video sizes up to 2GB and in all mainstream formats. Additionally, efficient algorithms track the unnecessary data on a file and completely remove it from the video file.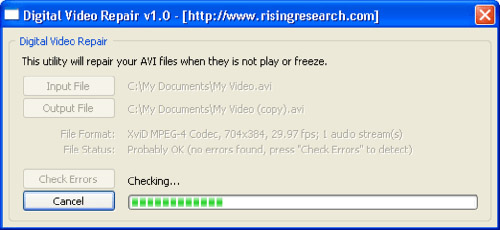 Pros:
100% free tool
Multilingual support
Option to add multiple videos
Cons:
The preview option is not available
Conclusion:
Hopefully, the MP4 video repair tools mentioned above will help you make a final choice about the video repair software. The thorough analysis of these video repair tools indicates that they differ in specifications and system requirements. Moreover, some offer demo versions while others don't. However, the ultimate choice is always yours. So, you have to choose a tool that is compatible with your system and fulfills your requirements. Lastly, you also need to ensure that the software suits your budget. To conclude, make a choice that is ideal for you.