Among the common files is Flash Video. This file uses Adobe Flash Player or Adobe Air to transmit your video over the net. Flash Video is the standard video format that most internet streaming services employ. They include videos from websites like Hulu and YouTube, among others. But it's not always a smooth sail when handling such a video format. You may suddenly realize that you can't play your FLV file, or it just can't open your downloaded video from YouTube. In such a scenario, you have to act quickly and repair FLV file to continue watching your video. We'll cover 5 ways to repair FLV file in a few clicks.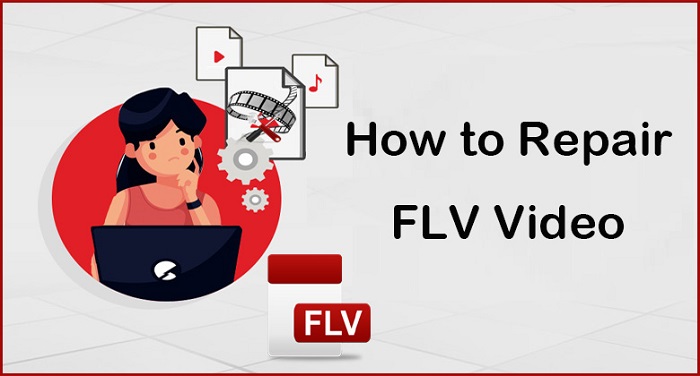 What is FLV and Why It Gets Corrupted?
Before we embark on how to fix corrupted FLV files, let's first understand FLV. Flash Video file, denoted by the ".flv" extension, is a video file format that's supported by Adobe Flash Player. It is a container that holds both digital Audio and Video data. Sometimes, this video format doesn't play as required due to corruption. Different reasons may lead to the FLV files getting corrupted:
Removal of a memory card that is still in use. You should safely remove your memory.
An abrupt power failure may corrupt your FLV file.
Virus or malware infection may cause loss of your files.
A corrupt hard disk due to a bad sector may cause your files to be inaccessible.
Solution 1. Repair FLV Files - Joyoshare VidiKit
Joyoshare VidiKit gives you a quick way to repair files in FLV or other video or audio formats like MP3, AAC, SWF, AVI, DV, DivX, 3GP2, ASF, OGV, and more. If you experience a system sudden crash, virus attack, or memory card error, which make your videos or audio corrupted, damaged, unplayable, broken, etc. this app is ready to offer a much-needed solution. It presents a high success rate and will help you fix multiple files easily. Likewise, the user interface is easy to manage. Before saving your repaired files, you can preview them in real-time to check whether the quality of your videos or audio is up to standard.
Key Features of Joyoshare VidiKit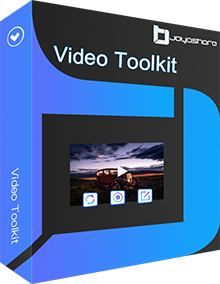 Fix video not playing on computer and support over 25 formats
Repair files that are blurry, frozen, stuttering, sluggish, damaged, etc.
Present a high success rate to fix multiple files and full quality output
Preview repaired video and audio files before exporting and saving
Fix videos recorded from various cameras like Nikon, Panasonic, DJI, etc.
Step 1

Open Video Repair Software

You need to download, install and launch the app on your computer. Then hit the "Repair" button and open the "Video Repair" tool. Then add the corrupted files by clicking the "Add" button. You can also drag and drop the files to the app's interface.

Step 2

Start the FLV Repair Process

Since JoyoshareVidkit enables you to repair videos and audio simultaneously, you can set a parallel task to repair. Go to "Menu" > "Preferences" > "Advanced" then set the number of parallel tasks that you want to repair at once. Then click the "Repair" option to start the repair process.

Step 3

Preview and Save Repaired FLV

Once done, you can now preview and save the repaired videos. When you are certain that they are good, click the "Save" button to save them to your computer's local folder.
Solution 2. Fix FLV File - Kernel Video Repair
Use Kernel to repair corrupt FLV. Besides FLAV, this advanced tool supports a variety of video file formats like AVI, MPEG, MOV, MP4, DIVX, among others. It works at a fast speed and can handle multiple corrupt files. You don't need any technical experience as the steps are simple.
Step 1: Launch the Kernel Video Repair app then click the "+" icon to add your files;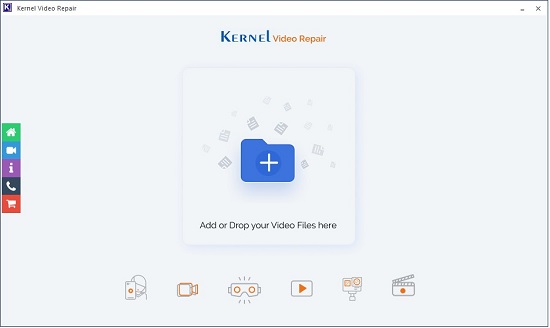 Step 2: Then browse and add the corrupted video files to the interface. Next, click the "Open" button;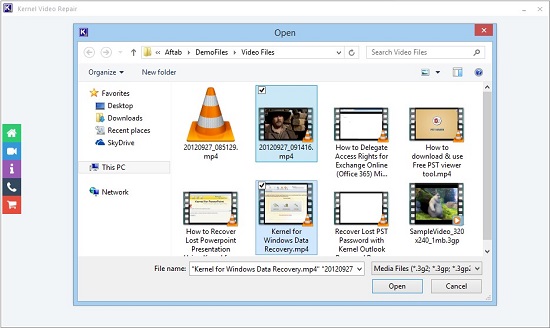 Step 3: Click the "Repair Files" button then indicate a saving location for your repaired files;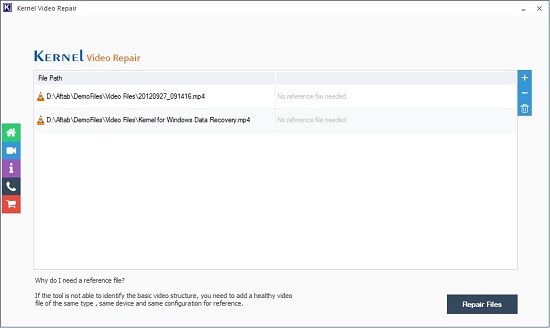 Step 4: Finally, click the "OK" button and let the tool recover and save your files. Then click the "Close" button to complete the process.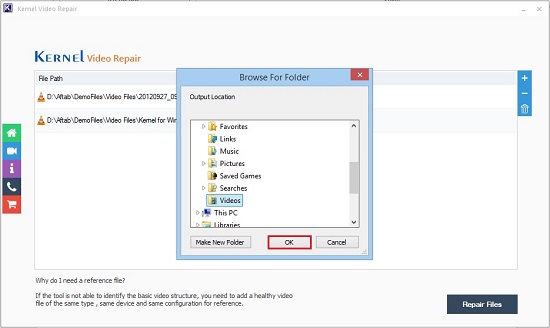 Solution 3. Repair Corrupt FLV Files - Wondershare Repairit Online
Wondershare Repairit is another quality tool to fix FLV file. It has an intuitive interface, making it simple for beginners to use. It also supports several formats like JPG, RAF, DNG, and works swiftly to fix corrupted files like photos and multiple images files at once. Furthermore, you don't need to download and install the app. Repairit works online.
Step 1: Add the corrupted videos or images by dragging and dropping them to the app's interface;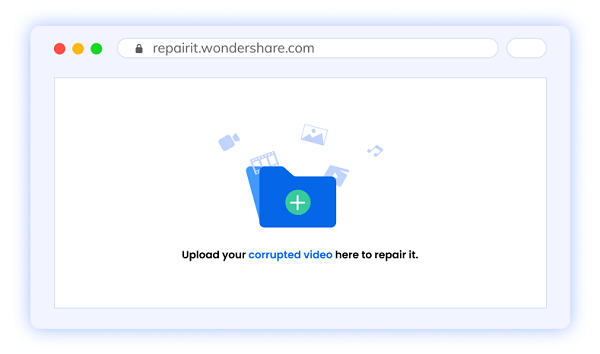 Step 2: Then hit the "Repair" button for the program to start the repair process;
Step 3: Preview the repaired files then save them to the desired location.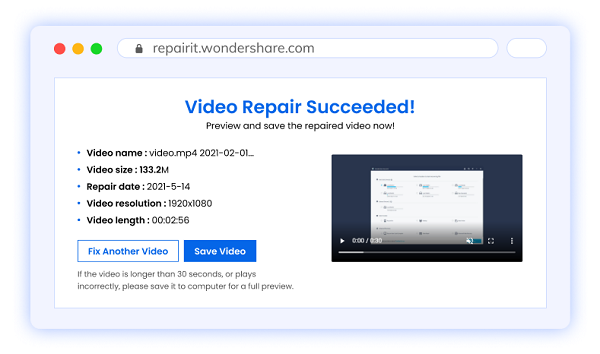 Solution 4. How to Fix Corrupted FLV Video Files - Stellar Repair for Video
Fix FLV file with Stellar Repair for Video without losing quality. This tool comes with advanced features to easily fix any issues. With Stellar, you can change the video file format to any playable one depending on your device. It also supports several operating systems and versions.
Step 1: To fix FLV file, download and launch the app on your PC or Mac device. Then click the "Add" button to add files to the program;
Step 2: Click the "Repair" button and let the program start the repair process;
Step 3: Finally, preview your repairable files to confirm them. Then click the "Save Repaired Files" to save your files to your chosen location on your computer.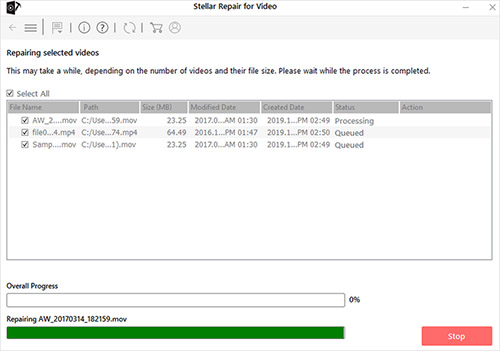 Solution 5. How to Fix Corrupted FLV Files - VLC
Learn how to fix corrupted FLV video files with VLC. This is an open-source media player that works efficiently to repair broken and damaged files. VLC is free to use and supports several audio formats.
Step 1: First, launch the VLC player and head to the "Media" option;
Step 2: On the "Menu" bar, click on "Tools" and then hit the "Preferences" option to open a new window;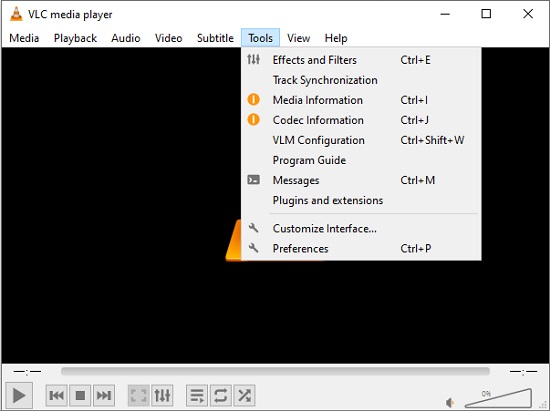 Step 3: Click on "Inputs/Codes" on the top window;
Step 4: Then check for the damaged AVI files' drop-down menu. Choose the "Fix when Necessary" option to enable the app to fix corrupt files;
Step 5: Next, load all the AVI files, and the VLC media player will automatically fix the corrupted files.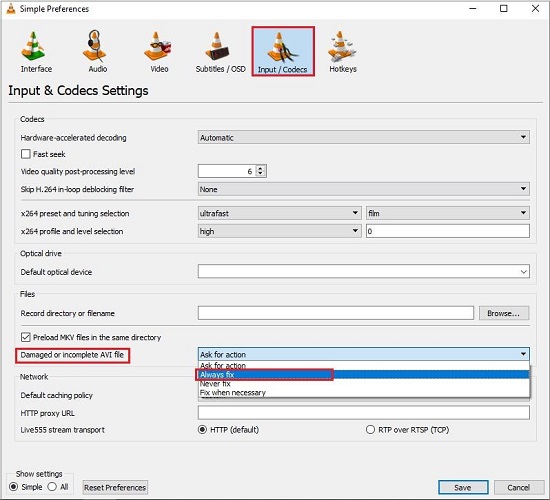 Conclusion
So far, we have covered 5 ways in total on how to fix corrupted FLV files without any hassle. Don't be limited when you experience broken, distorted, or corrupted video files. The best tool, Joyoshare VidiKit, works in simple steps to give you lossless quality. You can trust it and make full use of it to repair FLV file or fix broken videos in different scenarios with a high success rate. You can as well engage the other tools for a quick repair whenever your FLV files get corrupted.