Setting iPhone passcode is a very efficient way of encrypting your phone and restricting access to it. However, there are certain situations where you want to access your phone but have forgotten the passcode. Usually, such a situation is a cause of alarm to many as it requires a very complex process to recover your passcode. No need to worry anymore as there is a variety of iPhone passcode bypass software at your disposal. The software helps you access your phone under any possible circumstances. Let's have a look at some of the best passcode-bypassing tools that have good reputation in solving lockup issues.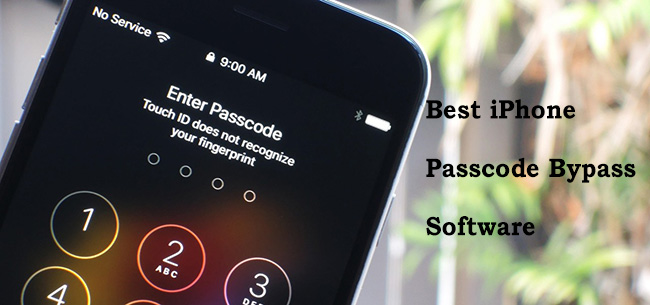 Part 1. Best iPhone Passcode Bypass Software
No.1 Joyoshare iPasscode Unlocker
Chances are that you have forgotten your passcode, cracked your screen or in the event of several failed passcode-entering attempts. Here Joyoshare iPasscode Unlocker can be a qualified assistant. This iPhone passcode bypass tool is compatible with both old and newer iOS devices, supporting even the recent iPhone 14 and the latest iOS 16.
Additionally, it deals with four typical passcode types, including Face ID, Touch ID, custom graphic passcode, and common numerical passcode. It works in three simple steps in bypassing your passcode which are iDevice connection, firmware package download, and removal of screen lock. Most importantly, there is a 100% safety guarantee so that you can operate it without worry.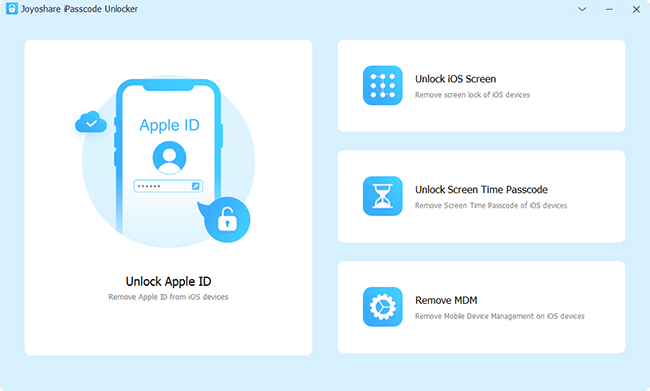 Pros:
Support removal of four passcode types: 4-digit/6-digit passcodes, Face ID and Touch ID
Bypass iPhone passcode without iTunes and iCloud
Be compatible with all iOS devices and versions (iOS 16 included)
Bypass iPhone passcode in various situations with high success
Comprehensive unlocking solutions to remove Apple ID, MDM and Screen Time passcode
Cons:
Bad network may influence your unlocking speed
No.2 MagFone iPhone Unlocker
MagFone iPhone Unlocker is a dedicated program to bypass iPhone passcode and it also works well for your iPad/iPod devices. This software is simple to operate with an uncluttered interface. You can finish the whole unlocking process easily at home without tech skills.
You can bypass the passcode from your iOS screen and access the device again regardless of the actual lockup situations, like your screen is unresponsive, Face ID failed to recognize, iPhone is disabled connect to iTunes, your Home button not working, etc. Also, this program keeps update and offers high compatibility to what released recently, such as the iPhone 14 series and iOS 16.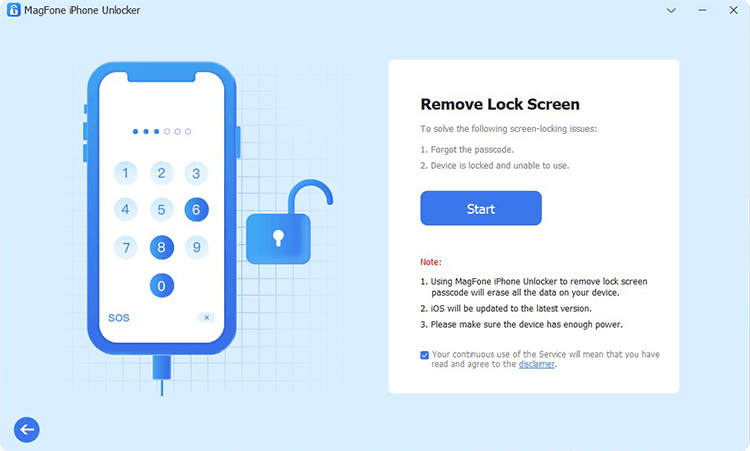 Pros:
Bypass and remove any screen passcode
Function well for iPhone, iPad and iPod
Help restore iPhone and reset device
With ability to unlock Apple ID without password
Cons:
The free trial version cannot experience unlocking operation
No.3 iMyFone LockWiper
iMyFone LockWiper is a great iPhone passcode bypass program that is able to remove apple ID without password from iDevices. It is also a good option that is noted for its speed in bypassing the passcode to give you access to the iOS device.
There is a free trial version that you can try out to have a taste of what the bypass tool has to offer. iMyFone LockWiper supports all iOS versions both old and new making it a convenient tool that works on all iOS devices including iPad. You can use the bypass tool if you have keyed in the wrong passcode over the limit, your screen is unavailable, device is frozen, etc. All screen encryption modes, like four and six digits passcodes, Face ID and Touch ID, can be supported.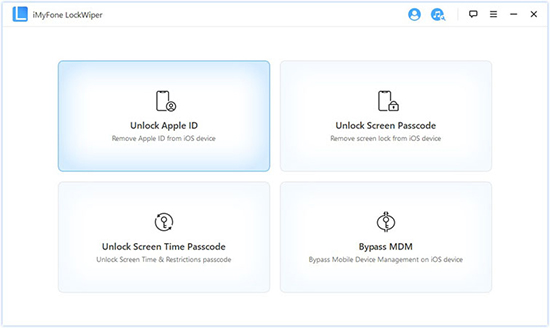 Pros:
Support all iOS devices including the older versions
Bypass Face ID, Touch ID and digit encryption easily
Make it possible to unlock Apple ID without password
Cons:
When "Find My iPhone" is enabled, you cannot unlock Apple ID on devices running on iOS 11.4 and later versions
No.4 Tenorshare 4uKey
Tenorshare 4uKey is among the best iPhone passcode bypass software more so in situations where you have a damaged phone. This program also comes through in scenarios where you have either forgotten your passcode or have blocked your iPhone after surpassing passcode entry limit.
It can remove any type of passcode, such as facial and touch IDs, alphanumeric digits and also four and six-figure passcodes. Additionally, it allows for the factory reset of your iDevice without your password. Its speed is also recommendable and takes a short time to get the desired results.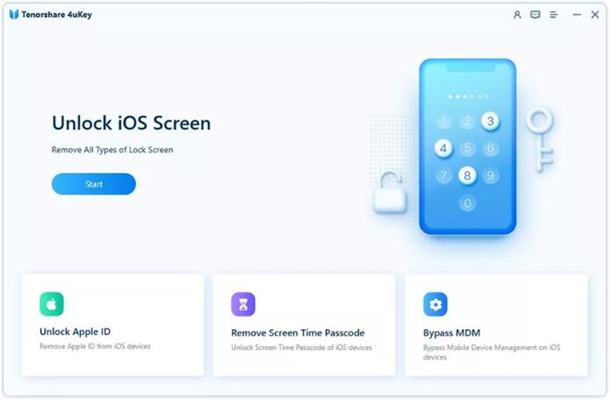 Pros:
Fast bypass process
Remove alphanumeric characters and both facial and Touch IDs
The bypass process is easy to initiate in three steps
Allow for the factory reset of iOS device without a password
Cons:
The free trial version does not have all the features as the paid version
No.5 Dr.Fone - Screen Unlock (iOS)
Dr.Fone - Screen Unlock (iOS) is another simple and efficient software to bypass iPhone passcode. You need no experience to run this program with guaranteed superb performance. The program is noted for its speed and within five minutes you are sure to be done with the whole passcode bypass process.
Additionally, it is a lightweight program that takes minimal space on your device. Similar to others in the market, it bypasses four encryption modes, including the four & six digits figure passcodes, face and fingerprint identification. The program works with all iPhone and iPad devices thoroughly. Furthermore, it takes a few simple steps to complete the whole procedure.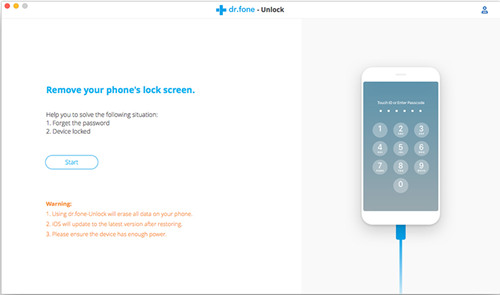 Pros:
It is fast in the passcode bypass process
Available on all the screen passcode types
Support even older iOS devices
Consist of three simple steps in passcode bypass
Cons:
In its bypass process, you are going to lose data from your device
Part 2. Comparison: Best iPhone Passcode Bypass Tools
You can have a general understanding of the main features of all iPhone passcode bypass tools introduced above. However, there are must some points that you pay more attention to. Want to learn more about them? You can here check the following comparison tablet.
| | Joyoshare iPasscode Unlocker | MagFone iPhone Unlocker | iMyFone LockWiper | Tenorshare 4uKey | Dr.Fone - Screen Unlock (iOS) |
| --- | --- | --- | --- | --- | --- |
| Supported OS | Mac & Windows | Mac & Windows | Mac & Windows | Mac & Windows | Windows |
| Supported Devices | iPhone 4 to iPhone 14 series | iPhone 4 to iPhone 14 series | iPhone 5 to iPhone 13 series | Old iPhone to iPhone 14 models | Old iPhone to iPhone 14 models |
| Bypass Screen Locks | √ | √ | √ | √ | √ |
| Remove MDM | √ | √ | √ | √ | √ |
| Unlock Apple ID | √ | √ | √ | √ | √ |
| Turn off Screen Time | √ | √ | √ | √ | √ |
| Success Rate | 99% | 99% | 95% | 90% | 90% |
| Pretty Easy | Easy | Easy-to-use | Easy | A bit complex | A bit complex |
| Price | $21.95/monthly/5 iDevices; $35.95/yearly/5 iDevices; $49.95/lifetime/5 iDevices | $24.95/monthly/5 iDevices; $39.95/yearly/5 iDevices; $55.95/lifetime/5 iDevices | $29.95/monthly/1 iDevice; $39.95/yearly/1 iDevice; $59.95/lifetime/1 iDevice | $35.95/monthly/5 iDevices; $39.95/yearly/5 iDevices; $49.95/lifetime/5 iDevices | $49.95/yearly/5 iDevices; $59.95/lifetime/5 iDevices |
View all programs
Hide the table
Part 3. FAQs about iPhone Passcode Bypass
In the process of bypassing and unlocking screen passcode on your iPhone, you may meet some issues and have several confused questions. Here are what asked by users frequently.
Q1: How to bypass iPhone passcode free?
A: Aside from bypassing passcode from iPhone screen using tools listed above, you can apply some free solutions on your own, including using Siri on iOS 8.0 to iOS 10.1, using "Restore iPhone" feature in iTunes, and using "Erase iPhone" in iCloud. All these three ways can Bypass iPhone passcode for free.
Q2: Can I bypass iPhone passcode without restore?
A: No. If you don't know your screen passcode on iPhone, you cannot bypass the lock without restore. Using Siri loophole to unlock has been fixed by Apple already, so this method is almost impossible to succeed. Beside Siri, all solutions that you can take in current market, including our mentioned iPhone passcode bypass software, iTunes and iCloud, need to reset your device, restore to the factory settings, and then remove your screen locks.
Conclusion
Forgetting your passcode many times gives no access to your iOS device. This is usually quite frustrating. However, iPhone passcode unlocker software can come to your aid and let you access your device without your passcode. The above-listed iPhone passcode bypass software can be efficient in their duty and all comes with a free trial version. Despite having the paid versions being a bit expensive, their output is worth every coin you spend on their purchase. You can make careful consideration before choosing one.