Getting locked out of your iPhone can be a very frustrating experience, and with Apple's security system, it has become pretty difficult to access any data on your mobile device when you have issues with your device password. To gain access to your device after you've been locked out, you'll require making use of a third-party software dedicate to issues in this aspect. There is a wide variety of iPhone unlocker software that can help you unlock your iPhone, iPad, or iPod easily, we've been able to put together a list of 7 best effective unlockers in this 2022 that you could pick from.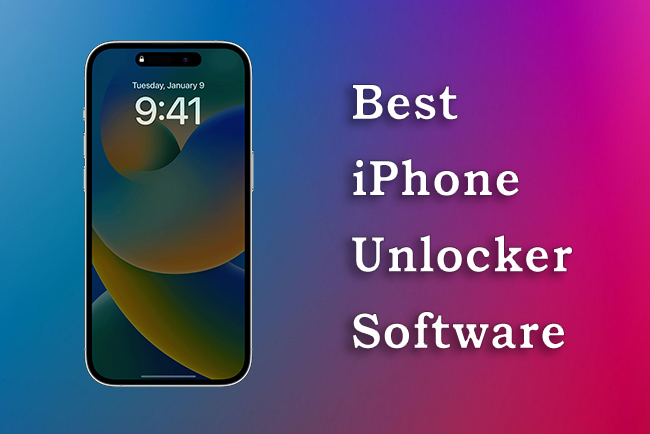 #1 Joyoshare iPasscode Unlocker
Joyoshare iPasscode Unlocker is by far the most convenient, reliable, and one of the best software to unlock iPhone available on the market. It makes use of a comprehensive approach to unlock your iOS device professionally. It considers a wide range of scenarios and has the capability of handling the issues. Whether you had a broken screen, made several failed attempts while trying to access your device, or just got a second-hand phone and need to remove the passcode, Joyoshare iPasscode Unlocker can come in handy. It supports different lockup types, including screen lock, Apple ID, MDM and Screen Time.
It works perfectly for older iOS versions and Apple devices as far back as iPhone 4 up to the latest iPhone 14, iOS 16, etc. carefully guiding you through the entire unlocking process, in other words, it acts as a smart assistant, making itself very user-friendly. With this iPhone passcode unlocker, you can unlock your iPhone, iPad, iPod touch, in easy steps. Joyoshare gives you a 100% safety guarantee through the entire process.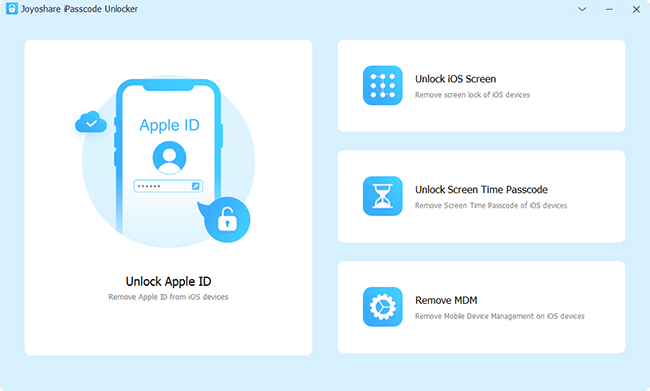 Supported OS: Windows, Mac
Pros:
Bypass iOS screen passcode, including Face ID, Touch ID, numerical passcode and graphic passcode
Unlock Apple ID without password when Find My feature is on and off
Remove Screen Time passcode and MDM without data loss
Support iPhone, iPad and iPod with different models and iOS versions, like iPhone 14 and iOS 16
The interface is user-friendly and works like a smart assistant to help you through the unlocking process
It gives you a 100% safety guarantee
Give an ideal solution to unlock iPhone with unresponsive screen, broken screen and more
Cons:
Free trial version has limitation and doesn't allow you to finish unlocking process
Pricing: Start from $21.95/monthly plan/5 iDevices/1 computer
#2 MagFone iPhone Unlocker
MagFone iPhone Unlocker, dedicated unlocking software for iPhone, iPad and iPod, is well designed with a clear interface for users to independently manipulate. You know where to go when open this program and there is no tech skill requirements. Its high compatibility makes it stand out in the market, ideally supporting the recent iPhone 14 series and iOS 16.
When it comes to unlock, it can do what most people expect. To be specific, you can reset your device and remove the lock from screen if you forgot the passcode or your iPhone is disabled. The process is easy: connect iDevice to computer, download firmware package, and start unlocking process.
Better yet, you can turn to this software for help if you are encountering lockup issues like Apple ID locked for security reason, school iPad is controlled by MDM, device cannot be used all the time due to Screen Time limitation. If your Find My feature is disabled, you can instantly unlock your Apple ID, bypass MDM and turn off the Screen Time, which causes no data loss during the whole process.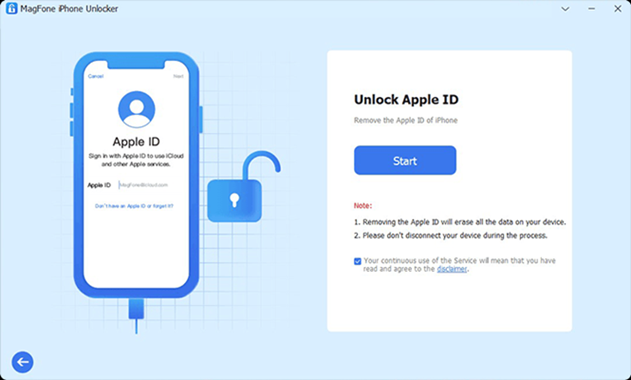 Supported OS: Windows, Mac
Pros:
It's pretty easy to operate with an intuitive function section
Make use of a comprehensive and detailed approach to unlock
No data loss to unlock Screen Time passcode and MDM
Remove Apple ID and password under any status of Find My option
Work well on iOS 16 and iPhone 14 series
Cons:
Removing screen lock deletes the data and requires data backup in advance
Pricing: Start from $24.95/monthly license/5 iDevices/1 PC
#3 Dr.Fone - Screen Unlock (iOS)
With Dr.Fone - Screen Unlock (iOS), you can simply unlock your iPhone, iPad, or iPod in five minutes or less. You don't need any prior tech skills to carry this out, and it only requires a click-through process to get your device unlocked in minutes. This iOS unlocker is compatible with the latest versions of iOS and iPhones.
Once the Find My iPhone is disabled, boot your phone into the DFU mode using the instructions on the screen. If your device cannot enter DFU mode, you can switch to put it into the Recovery mode.
Download and install the Dr.Fone - Screen Unlock (iOS) to your computer and connect your iOS device. For a successful installation, your computer must have the following minimum specifications, it must have an operating system of Win 11/10/8.1/8/7 for PC, and for Mac it should be Mac 10.8 or a later version. It can either be a 32 or 64-bit operating system, but the minimum CPU speed must be 1Ghz, recommended RAM of 1024MB and hard disk space of at least 200 MB.
After it detects your device select start to begin the process, after the firmware downloads, check to ensure the device information is correct, if it isn't, select the correct information from the drop-down menu and click unlock to start unlocking the device. It is important to note that this software would wipe out all your personal files when removing some specific locks.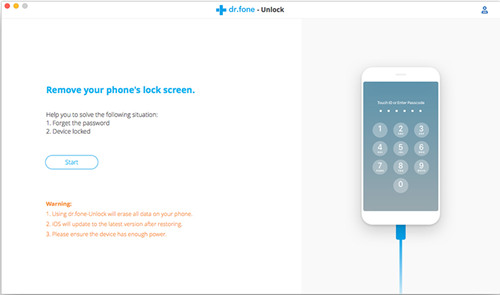 Supported OS: Windows, Mac
Pros:
Fast installation in minutes
Get rid of the different locks from iOS screen
Remove iCloud activation lock and get into iDevice
Unlock Apple ID when Find My iPhone is enabled
Cons:
May affect computer performance during the unlocking process
Doesn't work if the Find My iPhone feature is on
Clear all the relevant information on your iOS device to remove some locks
Pricing: Start from $49.95 /yearly license/5 iDevices/1 computer
#4 Tenorshare 4uKey
Tenorshare 4uKey is an easy way to unlock your iOS device. Whether you forgot your passcode, made wrong password attempts, you have a broken screen and you want to get rid of the pattern lock, Tenorshare 4uKey has you covered. With it, you can remove several kinds of passcodes within a few minutes, including the Face or Touch ID, alphanumeric or custom numeric passcodes, etc. With this iPhone passcode remover, you're just three steps away from unlocking your mobile device.
To get started, you are required to download and launch the 4uKey software on your computer, connect the iPhone, iPad or iPod touch to the computer, the software is designed to detect your device automatically, and then click Start. If your device doesn't get detected automatically, switch to recovery mode and reconnect to the computer.
After your device firmware is installed into the computer, click Start Unlock for your passcode to be removed. This would take a couple of minutes; you are required to ensure your phone stays connected to the computer during this time. When this is complete you can now set up your iPhone like it's brand new.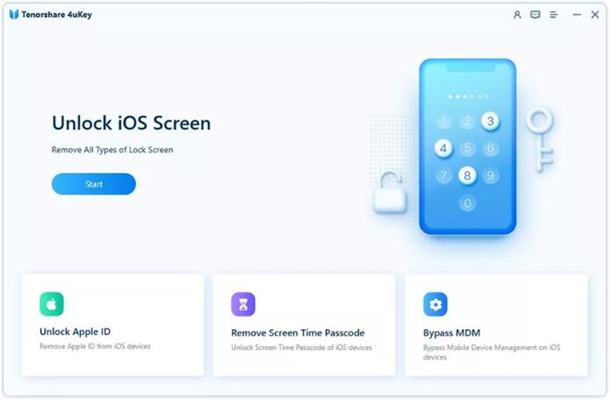 Supported OS: Windows, Mac
Pros:
Easily unlock different types of passwords including Face or Touch ID
Can help turn off your Screen Time passcode
Bypass MDM profile and MDM screen
With good compatibility to the newest iOS devices and iOS versions
Cons:
Wipes out all your personal files and important documents in some cases
Fail to automatically detect some mobile devices
Pricing: Start from $35.95/monthly license/5 iDevices/1 computer
#5 iMobie AnyUnlock
iMobie AnyUnlock is a competitive iPhone unlocking software here. It consists of different tools into one kit for iOS users. As it promises, you can free your iPhone, iPad and iPod touch from diverse locks quickly with no tech skills. By using it, there is no difficulty to get out of password issues, like Face ID not working, iPhone is disabled, screen is cracked, and more.
You can unlock your screen passcode on a wide range of iOS device systems and models, even the latest iOS 16 and iPhone 14 series. Only several steps are required. Make sure that iTunes is pre-installed and your network is stable. Then, connect your iOS device to the computer, download a matched firmware package, and click on Unlock Now to factory reset your device and remove passcodes.
If you are a professional iOS user who'd like to better manage your mobile device, iMobie AnyUnlock can be a good option. It additionally unlocks MDM lock, Apple ID, iCloud activation lock and Screen Time. Plus, it lets you turn off Find My feature, recover iTunes backup password, and removes SIM.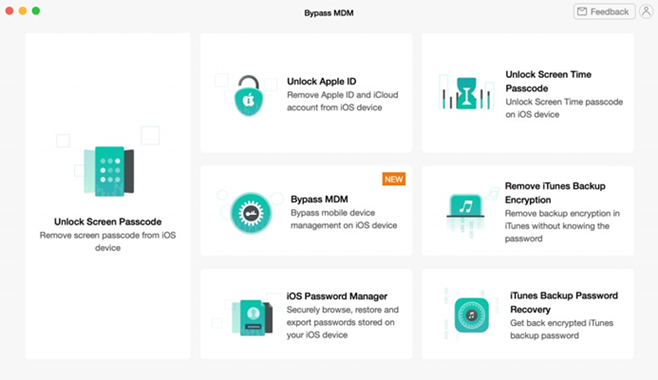 Supported OS: Windows, Mac
Pros:
Reset iDevice and remove iPhone passcode
Work well to bypass Apple ID, MDM and more
With complete solutions to manage your mobile devices
Cons:
Only bypass iCloud activation lock on device from iPhone 5s to iPhone X, iOS 12 to iOS 15
The price is quite high and you need to pay for each function
Pricing: $59.99/yearly license/5 iDevices/1 computer or pay for each function
#6 EaseUS MobiUnlock
EaseUS MobiUnlock is an iPhone unlocker tool, offering options to remove such as Touch ID, Face ID, and 4-digit/6-digit passcodes from your screen. It can fix your device without using iTunes and iCloud when it's disabled or screen is unavailable.
Furthermore, if faced with any other locked situations, for instance, cannot turn off FMI, failed to erase iPhone, cannot visit App Store, iPhone keeps asking for credentials, cannot access all features on iDevice or some apps are restricted under parental controls. you can surely resort to EaseUS MobiUnlock. It can function well to solve your problems by removing Apple ID, unlocking mobile device management limitations, and turning off Screen Time without passcode. What you can do with the help of it is to remove iTunes backup encryption with no passcode.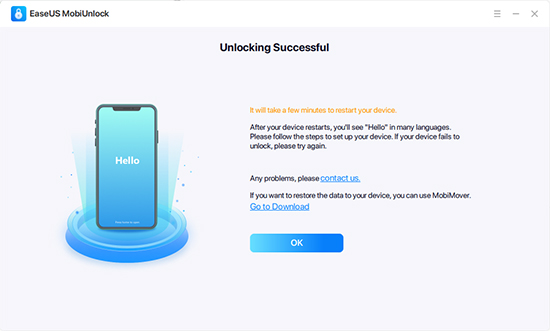 Supported OS: Windows, Mac
Pros:
Handily remove and unlock screen locks on iPhone
Bypass parental controls and MDM profiles
Get rid of Apple ID for resetting
Remove your iTunes backup encryption and let you reset the passcode
Cons:
Cannot support the latest iPhone 14 series
Downloading firmware package may take much time
Pricing: Start from $29.95/monthly license/5 iDevices/1 computer
#7 iMyFone LockWiper
iMyFone LockWiper is another dependable iPhone unlocker software that is quite simple to use and features a user-friendly UI that helps you get your locked phone unlocked in three steps. To do this you must ensure that your iCloud activation lock has been disabled. You won't be able to use this software if by any means you also cannot access your iCloud settings.
It supports unlocking facial and Touch ID, custom numeric code, alphanumeric passwords, etc. To unlock your device, download the software to your computer, connect your iPad, iPod touch or iPhone to the computer, once the software detects your device, select unlocking mode, wait for the firmware installation to be complete. Once that is done, then click the Remove lock to begin the process, this will only take a few minutes.
This process will wipe away all the personal files and installed apps on your iOS devices. Aside from that, it currently has the ability to remove your Apple ID, MDM lock and Screen Time passcode.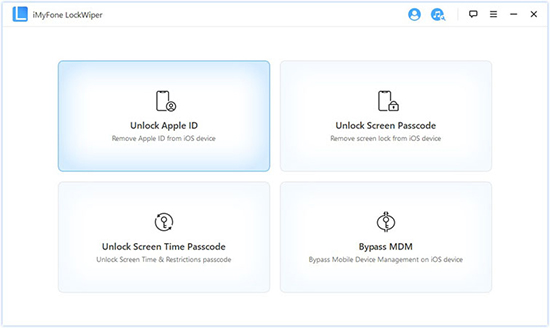 Supported OS: Windows, Mac
Pros:
Come with a very interactive UI that walks you through the entire process
It automatically detects your phone when plugged in and prepares it for unlocking
Support various iOS versions and devices, like iOS 16 and iPhone 13
Unlock iPhone passcode, bypass Screen Time passcode, remove MDM lock and Apple ID
Cons:
The software won't be able to work if you cannot access your iCloud account
It wipes away data in your phone under some lockup situations
Pricing: Start from $29.95/monthly plan/1 iDevice
Conclusion & Suggestion
Each iPhone unlocker above has been carefully selected based on user experience and how effective the software is in doing the job. So you don't have to worry about how to get your phone unlocked anymore, seeing you can use any of the mentioned iPhone passcode unlocker software with absolute ease and convenience. We encourage you to try out your desired tool and have a test in advance, and we are certain you'll get a good result. It's important to note that all the software can work well on Windows and Mac, unlocking iPhone/iPad/iPod quickly. Hope you found these helpful, thanks for reading!