Every time we discuss how to choose a good screen recorder, we will come to a topic that whether it can record videos in high quality. HD video, also known as high-definition video, is video of higher quality and resolution than standard-definition. Nowadays, movies and TVs are widely available in HD, so you can enjoy great picture quality with dynamic contrast. If you are looking for an HD screen recorder as well, you'll get a lot of value from this guide. It will introduce you up to 11 most commonly-used HD screen recorders for Windows and Mac.
#1 Joyoshare Screen Recorder
Joyoshare Screen Recorder is competent to record screen in HD, Full HD, and 4K. The combination of intuitive interface and flexible features helps it build a good reputation among its users at home and abroad. You can use it to capture live streaming videos, record online music, make how-to videos, record online meetings and video calls on Skype, Microsoft Teams, FaceTime, etc.
Besides, this software supports a full set of formats, including MP4, AVI, MP3, AAC, HD video, 4K video, FLV, SWF, FLAC, WMA, etc. as well as a wide range of devices such as iPhone, iPad, Xbox 360, smart TVs, Samsung, etc. It also has some simple and basic editing features. You can add ID3 tags, trim recordings, take screencasts, highlight clicks, etc.
Supported OS: Windows, Mac
Pros:
2-in-1 screen and audio recorder
Record internal and/or external sound
Support 150+ output formats and devices
Capture the entire screen or a partial screen
Record all desktop activities with no watermark and no time limit
Cons:
Cannot separate the audio track from a recorded video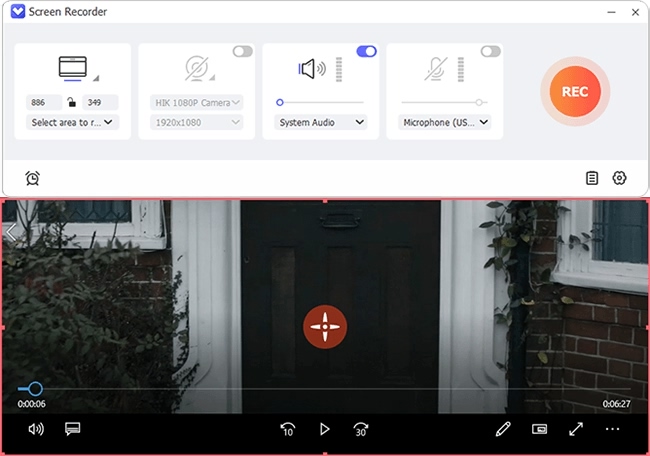 #2 Movavi Screen Recorder
Movavi screen capture software supports Windows and Mac. An important factor that distinguishes it from other competitors is that this program has the ability to capture separate streams, which means you are able to record screen and sound separately. In addition to this, it is capable of recording all actions happening on your computer screen when you are there or you are away.
Supported OS: Windows, Mac
Pros:
Save video clips in Full HD or 4K
Set the time for recording to start
Built-in editor with powerful features
Record screen and audio separately or simultaneously
Cons:
Cannot share recordings directly
Its free trial has many limitations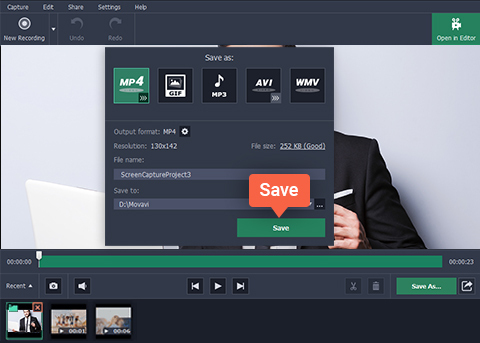 #3 Snagit
Snagit comes from TechSmith. It is an HD screen capture and recording software. You can capture not only the entire screen or a particular area of your computer, but also a specific window or a scrolling screen precisely. As a matter of fact, Snagit is more like a multitasker. It enables you to speak and draw over your various screenshots and then create an instructional video or GIF. More incredibly, this program is capable of extracting text from screen capture.
Supported OS: Windows, Mac
Pros:
Record system audio and microphone
Record webcam and iOS screen
Turn a short MP4 recording into an animated GIF
Cons:
Can only upload videos to designated websites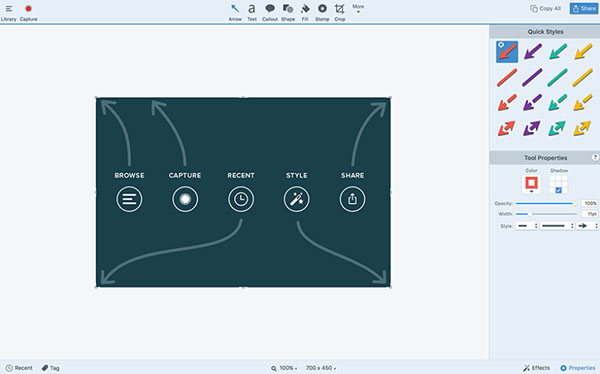 #4 Filmora Scrn
Filmora Scrn ranks as one of the best HD screen recorders for Windows and Mac. You will be able to record a certain part of your computer that you want your viewers to see or capture in full screen. As an efficient recording software, Filmora Scrn can record HD videos in up to 120 fps.
Supported OS: Windows, Mac
Pros:
Support PIP (Picture in Picture)
Support 15-120 fps
Record computer and webcam at the same time
Import more than 50 file formats, including music, images, etc.
Cons:
Capture Mac screen in no more than 60 fps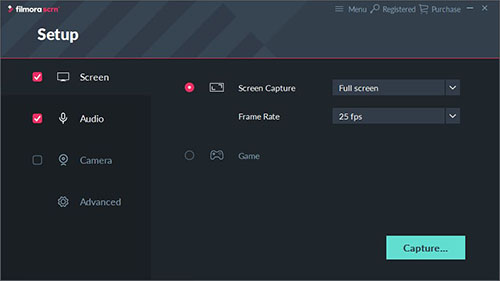 #5 Camtasia
Camtasia is a handy HD recording software program that allows you to make a screen capture of your computer screen with ease. After recording, you are able to import images, songs, pre-downloaded videos, etc. along with your new recordings to create your Hollywood-style videos in your own way. It also records screen with little or no quality loss.
Supported OS: Windows, Mac
Pros:
Export videos in 720P
Customize recording area freely
Add text, annotations, transitions, etc. to recordings
Cons:
Extremely expensive
Easily get stuck and cause stuttering playback videos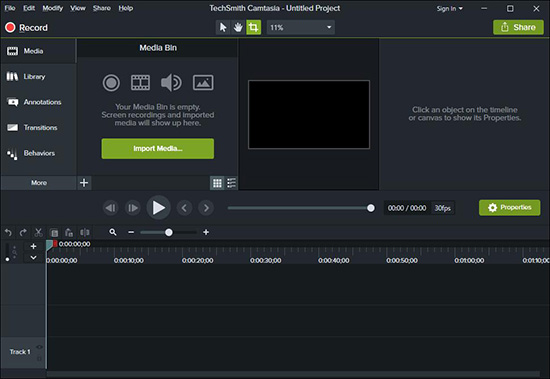 #6 OBS
If you would like to have a comprehensive HD screen recording program, OBS has everything you need. You have a wide range of choices to record videos in 1080p, live streaming, podcast, broadcast, etc. with the help of the program's multiple functions. OBS provides options of scenes, sources, audio mixer, scene transitions, controls, etc. which will enhance your recording experience and help you make more professional videos.
Supported OS: Windows, Mac, Linux
Pros:
Cons:
Not user-friendly enough
Sometimes get a black capture window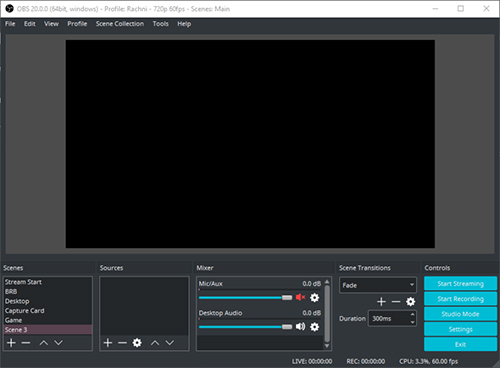 #7 Icecream Screen Recorder
Icecream Screen Recorder is another easy-to-use HD screen recorder we are going to introduce to you. It can not only work well in Windows and Mac operating systems, but also adapt to Android environment. This software is proficient in recording game videos, live streams, Skype video calls, and more in high definition.
Supported OS: Windows, Mac
Pros:
Add personal watermark
Schedule screen recording
Capture streaming videos and live webinars
Record screen along with webcam and sound
Cons:
Free version can only record for 5 minuets
Only support AVI, MOV, MP4, and WebM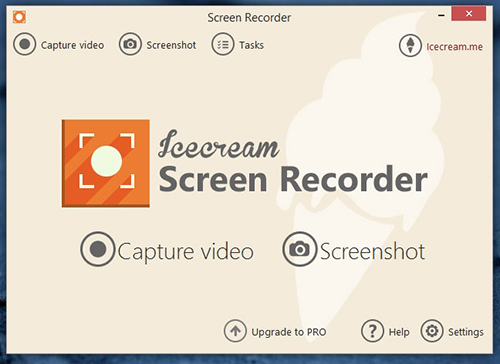 #8 Bandicam
Bandicam is an advanced video recorder software specially designed for Windows. In fact, this program provides a possibility to record computer screen in 4K UHD up to 480 FPS. Equipped with DirectX/Vulkan/OpenGL graphics technologies, you are able to record your 2D/3D games on PlayStation, Xbox, IPTV, etc. smoothly in the quality that close to the original work.
An impressive characteristic this Windows HD screen recorder has is that you are allowed to save your recordings as not only videos but also image files. It also enables you to add webcam overlay, making it convenient for you to film yourself speaking.
Supported OS: Windows
Pros:
Real-time outlining and drawing
Record system and voice simultaneously
Set up to begin recording at a specific time
Offers a wide range of encoding and codec options
Cons:
Cannot only record audio
Not compatible with live streaming
Lack of video editing features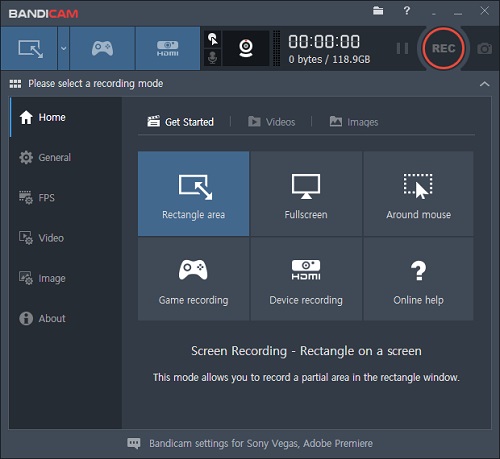 #9 CamStudio
CamStudio is a free and open-source HD desktop recorder software on Windows computer system. It is able to record all actions on your computer and then create recordings as AVI files. Different from other similar video recorders, CamStudio has a built-in SWF producer, which will enable you to convert AVI videos to SWF files in the most straightforward and simplest manner.
Supported OS: Windows
Pros:
Completely 100% free
Record in full screen or partial screen
Support live streaming and VoIP recording
Capture videos and save in a much smaller file size
Cons:
Don't support Mac and Linux operating system
Users can only save recorded videos as AVI format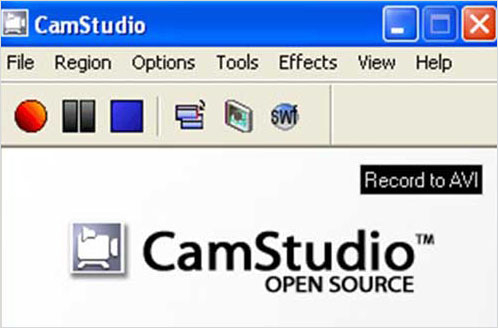 #10 LiteCam HD
This HD or Full HD screen recorder has simplified interface together with flexible features, making screen recording easy, fast, and enjoyable. It keeps things simple but also lets you get the job done easily. You can record everything that happens on your desktop, including live video shows, streaming gameplay, webinars, etc. in high definition with a few simple clicks.
Supported OS: Windows
Pros:
Extract audio from recorded videos
Lossless high compression supported by RSCC
Draw and type on screen to make attractive videos
Various editing features, such as add titles, draw on screen, etc.
Cons: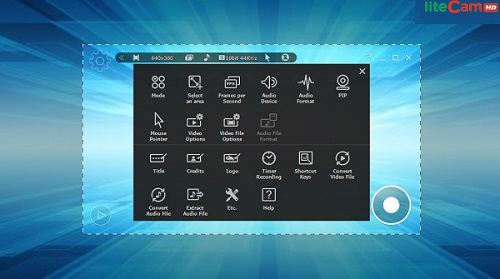 #11 Ezvid
As a decent HD screen recording as well as video editing tool, Ezvid is available for Windows XP3/7/8/10. You can utilize this program to record web pages, live gameplay, etc. and any action on paint programs, applications, etc. on your computer. Its ability to draw straightforwardly on screen and record a certain part of screen is what sets it apart from the rest. With the help of such amazing technological innovations, you are free to create absorbing recordings in no time.
Supported OS: Windows
Pros:
Make instant slideshow
Has built-in YouTube upload
Extra advanced editing features
Cons:
Don't support saving videos to computer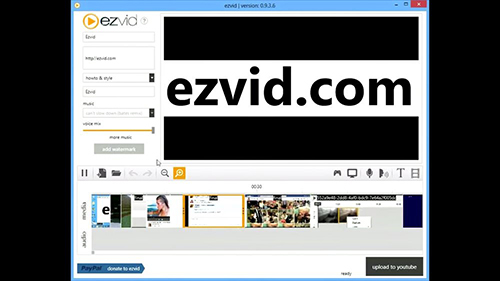 Conclusion:
So far, top 11 HD screen recorders have been introduced briefly, their pros and cons being listed at the same time. There is no denying that a handy HD screen recorder combined with professional functions could simplify all the tedious recording work. Every product has its strengths as well as weaknesses. Which kinds of functions of a video recorder do you attach most importance to? You are supposed to think about that carefully before making any decision.