In the growing world of digital marketing, videos are a catch. People of all age groups enjoy videos with HD-quality footage and smooth audio. However, like any other data file, video files are prone to damage from malware and cyber-attacks. Unfortunately, these damaged video files are often unplayable. Sounds frustrating? But the good news is, there is a fix. Free video repair is one of the best options to repair videos. Video repair tools will help you recover any video that is broken, jittering, or crashed when played. Let's begin with the ten best free video repairing software.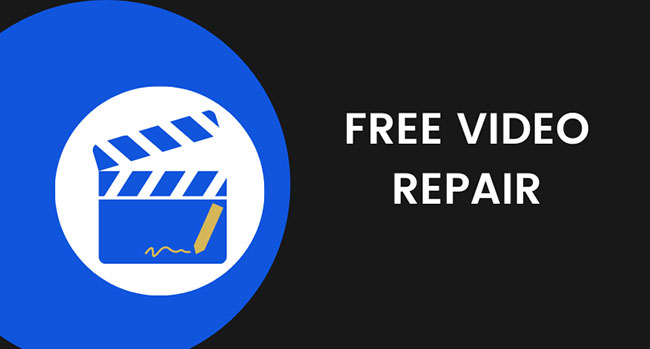 1. VLC
People commonly use VLC to play videos only, unaware of its ability to fix corrupt video files. However, it is the most easily accessible free video repair tool. In addition to video repair, VLC is also well-known for converting video files. So, if the video is unplayable in one format, it may be playable in some other formats. Moreover, VLC is also incorporated with a built-in fix option that enables you to recover damaged files quickly.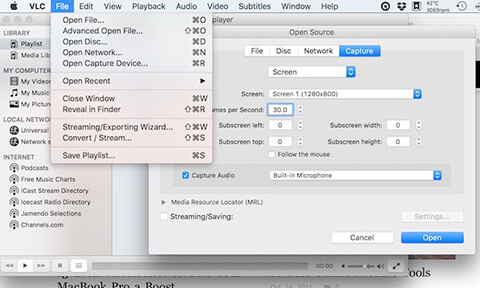 Pros:
Easily downloadable from the internet
Easy to use
Quick process
Cons:
May not repair severely damaged videos
2. Get My Videos Back
Get My Videos Back is an excellent free video repair tool. This software has a proven record of fixing damaged video media in DVDs and CDs. It takes you through a few simple steps to completely recover videos without paying a single penny. You can use this software to repair all types of damaged videos.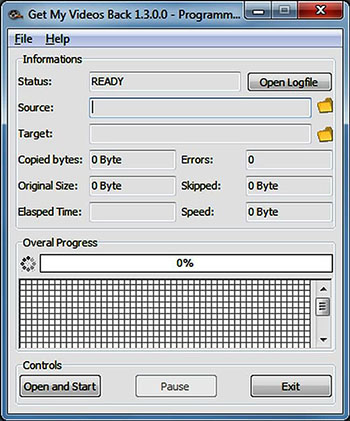 Pros:
Support all video formats
Custom location to save repaired file
Best for scratched DVDs and CDs
Cons:
3. Digital Video Repair
This is another best free video repair software that is easily accessible for fixing corrupt video files. Digital Video Repair specializes in recovering AVI files and is likely to resolve all issues such as jittering, jerky visuals, and poor video quality. Moreover, it follows a simple path to retrieve videos. Plus, its interface is user-friendly, making it a good choice for beginners. It will also keep you updated with correction activity on the video underdoing the repairing process.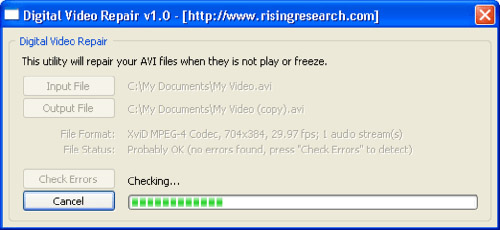 Pros:
Capability to process large files
Multilingual support
Recover videos in all cases
Cons:
May not yield best results for files other than AVI
4. DivXRepair
Long gone are the days when free video repair for DivXRepair files used to be a complex process. DivXRepair is now incredibly easy. You can seamlessly repair damaged AVI files using DivXRepair highly efficient recovery mechanism. From pixel discoloration to loss of audio to deteriorated video quality, DivXRepair works well in all cases. DivXRepair uses powerful algorithms to trace and remove corrupted frames. Thus, your video runs smoothly after getting repaired in this free video repair online facility.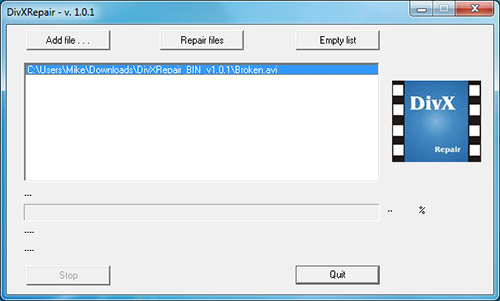 Pros:
Compatibility with all Windows systems
Easy navigation
Provide repair report
Cons:
It takes a long time to detect corrupt frames
5. DivFix++
By simply typing video repair tool free or repair video file free, you will be directed to this software, claiming to fix videos for you. However, DivFix++ not just claims instead yields the best video repair results. It is specifically designed for AVI files. Moreover, it comes with an easy drag and drop interface. So, you can process loads of video files simultaneously. In addition to default correction of the damaged file, you can also delete frames that you think are unnecessary.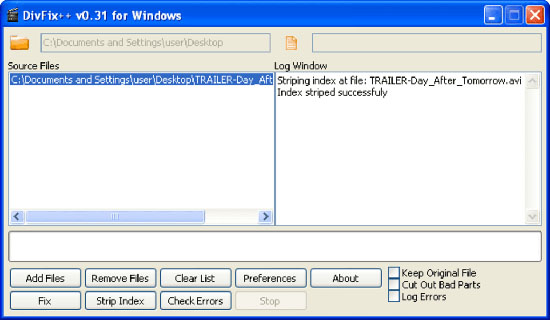 Pros:
Software occupies less memory space
Preview option
Minimal processing time
Cons:
Overwrite original file if the box is not ticked
6. File Repair
File Repair is a masterpiece tool among video repair software free facilities. Formats supported by File Repair include, but are not limited to, Zip, JPEG, DOCX, GIF, MP3, PNG, etc. File Repair first checks the added file thoroughly for errors and then takes corrective measures to remove errors and corrupted parts of the video.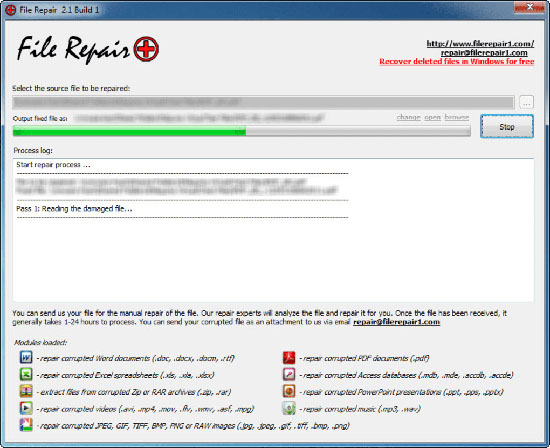 Pros:
Support additional formats other than the common ones
Repair document files
Strong correction mechanism
Cons:
Take time in scanning large videos
7. Repair Video Master
From partially corrupted to severely damaged videos, Repair Video Master is the one-stop solution to fix all types of damaged videos. In addition to retrieving lost or damaged files, this free video repair software also helps to play fast-forwarded videos usually. It supports almost all formats from MPEG4 to AVI to DivX. It supports heavy-sized videos beyond 2GB. Last but not least, Repair Video Master allows you to trim parts of the video that are not important.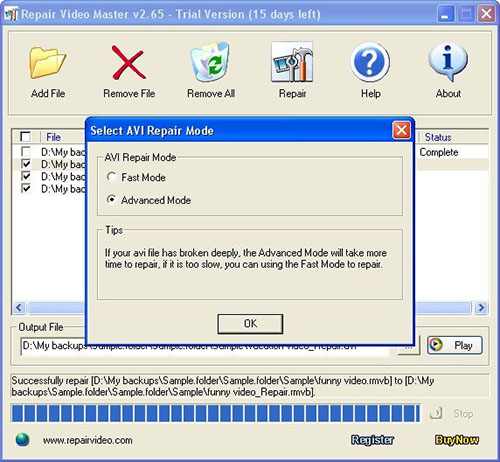 Pros:
Easy-to-use interface
Separate repaired file
Video resolution remains unaffected
Cons:
Not compatible with Mac systems
8. EaseUS RepairVideo
EaseUS RepairVideo is a free video repair online software that offers to add multiple videos simultaneously. This software is known for retaining the original resolution and quality of the video. It also comes with a preview feature so you can check the repaired video before saving it. EaseUS RepairVideo will fix video in all scenarios, no matter how it was damaged.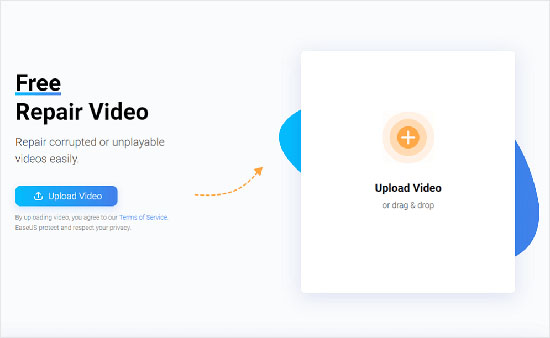 Pros:
Compatible with all browsers
Web-based facility
No installation needed
No limitation of the video length
Cons:
Reference files needed to recover severely damaged files
9. Meteorite
It is an open-source video repair software that is known for fixing MKV video files. Moreover, you can also repair partially downloaded files. It has a straightforward interface to facilitate users to the fullest. You can easily drag down multiple files to let them undergo the recovery process. This free video repair tool is fully automated and does not require any technical expertise.

Pros:
Simple interface
Drag and drop option
Compatibility with Linux, Mac, and Windows systems
Cons:
Only supports specified formats
10. Wondershare Recoverit
Wondershare developed MP4 Video Recovery Tool to fix MP4 videos. So, MP4 videos that show up error messages during watch-time are likely to become playable after recovery using this best free video repair software. It also allows you to check recovery status. It follows the frame pattern of the original video file to deliver the best results. Once the repairing process is complete, you can save it in the target folder of your choice.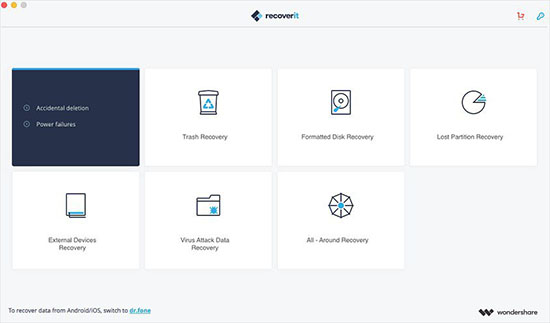 Pros:
Use original video as the reference file
Capability to recover severely damaged files
Status is shown on the graphical interface
Cons:
Recommendation - Joyoshare VidiKit
Though all other video repairing software is readily available, Joyoshare VidiKit outperforms its competitors regarding convenience, agility, and efficiency. Unlike other video recovery tools, Joyoshare VidiKit facilitates its users with 25+ video formats. Moreover, whatever the scenario is, Joyoshare VidiKit undertakes the responsibility to retrieve the corrupted and damaged video files completely. In short, from jittery to jerky visuals to pixelated videos, Joyoshare VidiKit is an ideal solution for all. It also lets you preview the repaired file before saving it. So, its highly advanced corrective mechanism and state-of-the-art recovery tools make it the best choice.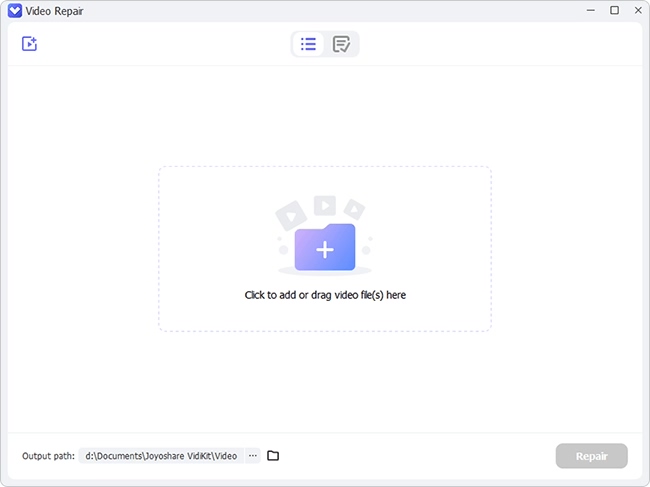 Pros:
Robust algorithms
No constraints for input video length or size
Minimal processing time
High-quality video output
Repair FLV, WAV, and choppy files
Cons:
Conclusion:
Apart from files getting damaged or corrupted due to malware attacks, video files may also be deleted accidentally, and you may find them unplayable when restored from recycle bin. You may be willing to get them back but reluctant to pay for the recovery service. In such cases, getting a free video repair facility is the way to go. The repair tools aforementioned are absolutely free and will not ask you for paid license at any stage. However, it would help if you choose the software which has received positive reviews.