Want to listen to music on Deezer with no restriction? You need a Deezer Premium account. Don't want to pay $9.99 every month? You need a Deezer downloader, which can download Deezer music without paying for the Premium. However, the huge number of Deezer downloaders out there in the market might puzzle the customers. We might all hesitate about which product to choose.
Our team has spent considerable time and effort comparing different Deezer downloaders. By reading this review, you will definitely find it easier to choose a satisfactory downloader.
#1. Joyoshare Audio Recorder (Windows & Mac)
Joyoshare Audio Recorder is a multifunctional and user-friendly Deezer music downloader. In fact, it is able to record any sound coming from the sound card, the microphone, the speaker or other devices connected to your computer.
This software has so many strengths that we can only illustrate the major ones here. First of all, as a music downloader, it can retain the high-quality of the music. Secondly, it allows you to customize the downloaded music by trimming, adjusting sound effects and editing the ID3 tags. If you are not willing to spend time on filling in the info of the songs, it's OK. While recording, the software will automatically match the basic ID3 tags of the songs for you. Last but not least, its automatic split function will increase the downloading efficiency greatly.
Except for what we have mentioned here, Joyoshare Audio Recorder has a great potential waiting for you to explore.
Pros:
Download Deezer music with enjoyable quality
16 different audio formats available
Built-in audio editor to customize the downloaded Deezer music
The automatic split function ensures the convenience
Cons: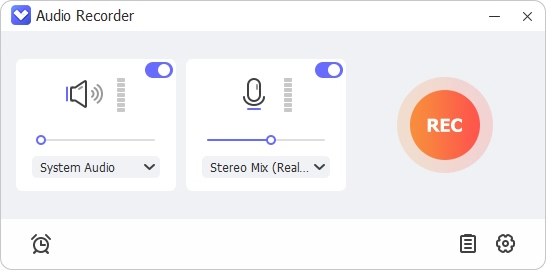 #2. RecordPad (Windows & Mac)
As a reputable product made by NCH Software, RecordPad can finish the downloading job perfectly. It is also able to capture sound from different audio inputs, and thanks to its simple design, you wouldn't spend much time getting to know how to use it. The major feature of this recorder is that it can burn the recordings directly into CDs, which makes it the perfect choice if you want to burn Deezer music into CDs. Its compatibility is just amazing, in that it supports Windows, Mac, Android, iPhone and iPad.
The drawback of this software is quite obvious. There are only 3 formats, which are MP3, AIFF and WAV, for users to choose from, which may cause some inconvenience.
Pros:
Burn the music into CDs
Easy to learn the operation
Record from different inputs
Cons: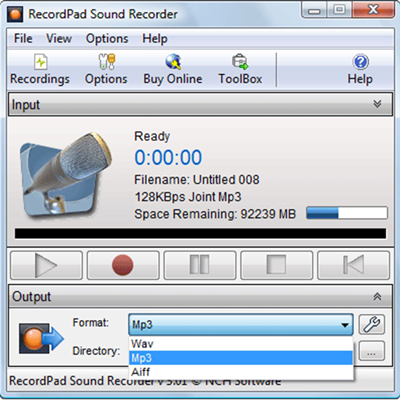 #3. Audacity (Windows & Mac & Linux)
Audacity has been there for a fairly long time. Its outstanding performance and compatibility make it the choice for many users. Audacity supports Linux, which you might not see in other products very often. With Audacity, you can actually see and edit the soundtracks of the recordings. Despite being so good, Audacity is completely free of charge. It is true that it takes some time for a beginner to learn how to use this software, but the time you spend on it may eventually make you a professional music fan.
Pros:
Cons:
Require some time to learn how to use it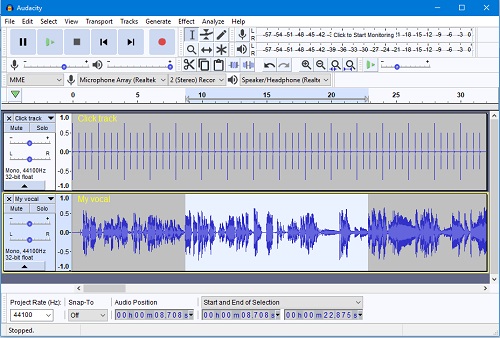 #4. KeepVid Music
KeepVid has many functions, including transferring songs, recording streaming music and downloading video to MP3. When you finished downloading Deezer music with this tool, you can transfer them conveniently to other iDevices. Besides, KeepVid can be used to download music from other famous music services, such as Pandora, Tidal, Spotify, etc.
However, the format is a major limitation of this software, because it only supports MP3 as the output format. The price of it is also a little bit high.
Pros:
Free to download
Multiple useful functions
Download from different music services
Cons:
High price
Only MP3 format available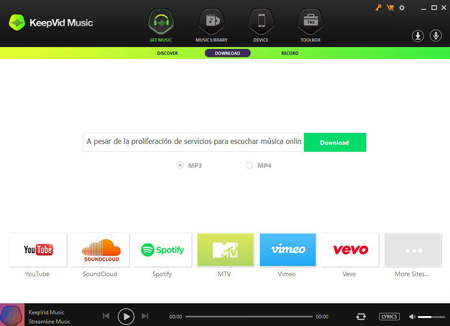 #5. Orbit Downloader (Windows)
Orbit downloader collects user opinions and provides a quick and safe way to download music from Deezer. Actually, it is able to download all kinds of media from various websites to the selected format. However, it only supports Windows. Besides, you might end up installing a few other programs on your computer while installing Orbit Downloader.
Pros:
Easy and quick download
Download media from various websites
Cons:
Come along with unwanted third-party software
Only available in Windows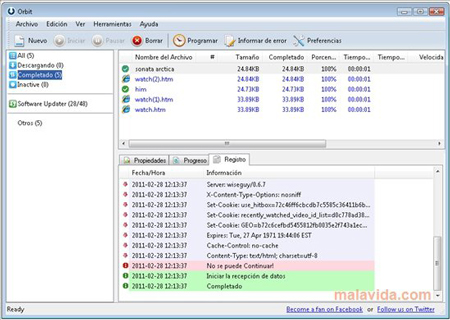 #6. Smart Recorder (iPhone & Android)
Want to download Deezer music on your mobile devices? Smart Recorder can help. Available both in Android and iOS, this app is able to record the Deezer music streaming on your iPhone. In addition, you can share the downloaded songs with your friends through e-mail.
The process of recording songs might be a bit time-consuming. You have to record every song from the beginning to the end without making other sounds on your phone.
Pros:
Available in iOS and Android
Music sharing feature
Cons: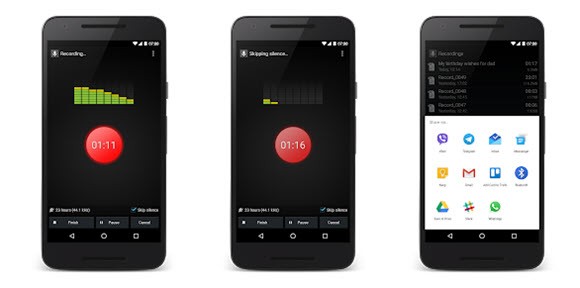 Conclusion
Above are 6 outstanding Deezer downloaders in the market. They surpass other products with their own advantages. Each one of them may suit different scenarios, devices, demands and groups of users, but not every one of them is flawless. After all, with all the info we offer, it is up to you to decide which one to choose in the end.