As one of the largest music streaming websites, SoundCloud has made great changes to the music industry. It stands out from thousands of competitors because it allows users to upload, promote, and share audio, which means you are very likely to find musicians with amazing works who have not yet become famous. However, some people may be confused about how to download music from SoundCloud. After all, it is not as easy as downloading music from Spotify. Therefore, we bring this guide of downloading SoundCloud music, introducing 6 major methods of downloading.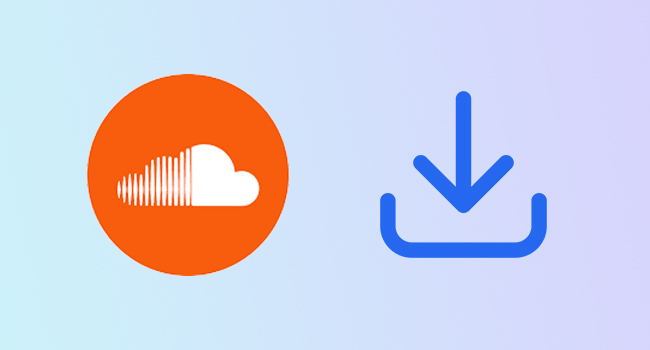 What Is SoundCloud
There is no doubt that SoundCloud is a distinguished online audio distribution platform found by Alexander Ljung and Eric Wahlforss, which comes with numerous tracks and is compatible with computer and mobile phone. Users, in this website, can upload, share and promote audio as they want. You even do not need to create an account when you want to listen to music on SoundCloud. For users who intend to upload music, signing up via email, Facebook or Google+ is the prerequisite.
Part 1. How to Download SoundCloud Songs in Official Ways
According to the official tutorial, there are 2 methods to download SoundCloud music - one for computer, and the other for mobile devices. For users who access SoundCloud through computers, it may not be possible to download all the songs you like, because some songs don't have download links. For downloadable songs, find the "More" option as shown in the picture below and click the "Download file" button. Only mobile users with SoundCloud Go or SoundCloud GO+ subscription are able to download offline music files to their devices. Users with free accounts can only listen to streaming music on their mobile devices.
Part 2. How to Download SoundCloud Songs on Windows/Mac
Joyoshare VidiKit - Audio Recorder is a marvelous audio recorder that allows you to record any audio from the sound card, the microphone or other audio devices linked to your computer. It can be used to capture streaming music, including SoundCloud streaming music. The downloaded and recorded songs can be saved in a dozen formats, including MP3, AAC, AC3, AIFF, ALAC, APE, AU, CAF, etc. It is equipped with a built-in audio editor to edit the downloaded and recorded SoundCloud songs by trimming the audio, adding sound effects, adjusting the equalizer or editing the tags of the songs. It is worth noticing that ID3 tags will be detected by the program while the songs are being recorded.
Key Features of Joyoshare VidiKit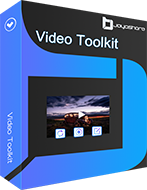 Support different sound input sources like sound card and microphone
Various audio formats like MP3, AAC, FLAC, etc. for you to choose from
Built-in audio trimmer and equalizer to enhance audio file
Functions like automatic matching of the ID3 tags
Best streaming audio recorder to grab music from SoundCloud
Step 1

Launch SoundCloud MP3 downloader

Download Joyoshare VidiKit from the links above and run it by selecting Record - Audio Recorder. The main window, as shown in the image below, will pop up. Press the icon next to the red "Start Recording" button and set "system audio" as the input source, so that we can record SoundCloud music.

Step 2

Adjust the output format and other settings

Tap the icon to open the Format menu. Here you can choose the format you want, as well as codec, channel, bit rate and sample rate. If you are not familiar with those musical parameters, you can simply set the "Preset" as "High Quality" or "Small Size", and the rest options will be automatically adjusted. Next, press the "Preferences" button in the upper right corner, then decide which folder you would the songs to be saved.

In the "Preferences" menu, you can also turn on the automatic split function, which will make the recording of multiple songs easier. First, tick the Split Recordings Individually button, and don't change the split time. Next, tick the The Recording Is Silent option under the Delete Recordings Automatically box.

Step 3

Begin to download SoundCloud songs

Now, get the SoundCloud songs you want to download ready. Press the red "Start Recording" button first and then play the song (The silence, in the beginning, can later be cut). Joyoshare VidiKit will capture the song in real-time. If you have more than one song to download, just play the other songs one by one and they will be recorded individually. After all the songs finished playing, press the white "Stop Recording" button, and the recorded tracks will be saved in the folder you previously set.

Step 4

Edit the recorded and downloaded SoundCloud music

Tap the icon at the rear of each track to open the audio editor, which has three major functions. First of all, you can trim the tracks, cutting the silence or advertisement in the tracks. Secondly, you can adjust the equalizer and add sound effects, making the music more enjoyable. Last but not least, the tags can be edited however you want, which may help you archive the songs.
Part 3. How to Download SoundCloud Songs with Online Downloader
1

Scloud Downloader

If you don't think all those fantastic functions or formats provided by Joyoshare VidiKit are necessary, then Scloud Downloader may satisfy you. This is a web app to save songs from website online in MP3 formats so that users can enjoy files later. It enables you to download music at 128kbps and 320kbps speed. However, you can only save tracks with permission. Also, it is a simple online SoundCloud music downloader with free access. A tutorial is provided below, introducing how to use it.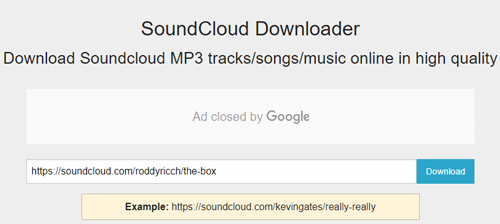 Step 1: Google "Scloud Downloader" to find SoundCloud Downloader.
Step 2: Open SoundCloud to find song you want to download, open an individual page of the song streaming, then copy the link of this page.
Step 3: Paste the link of the song in the blank bar of Scloud Downloader. Press the "Download" button, and you will be transferred to the result page. Tap the "Download Track" button, and the song will be downloaded to your computer. Repeat step 2 and 3 until all the songs are downloaded.
2

DownloadSound

This is an online sound downloader, which is equipped with a simple user interface without any ads and complicated options. DownloadSound allows users to download music from SoundCloud to MP3 and save it to their desired folders in hard disk of computer. To save valuable time and increase efficiency, it empowers you to download entire SoundCloud playlists to ZIP by clicking PLAYLIST button at the center of your screen and inputting correct URL to the search bar. What's more, you can find LIKES option, which is provided for users to download all SoundCloud likes quickly.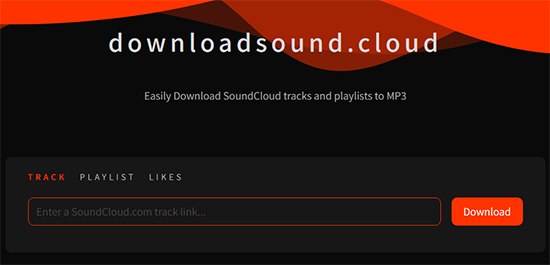 Step 1: Open your search engine like Google and Safari and input downloadsound.cloud. Then go to this website and select TRACK option.
Step 2: Open SoundCloud and select the URL of the track that you want to download. Copy URL and paste it into DownloadSound.
Step 3: Click the Download button to begin the process and save it to your computer.
3

SoundCloud MP3

Another tool introduced in this post to help you is SoundCloud MP3. Just as its name implies, it has the power to convert and download music to MP3 with high quality. Compared with other web-based music downloaders, this tool can save music from SoundCloud within 2 hours and remove any restrictions in quality so that you can enjoy music later with original quality fluently. When you open this website, you can find that it supports 50+ languages, which means that you are allowed to change language as you want. Also, you don't have to pay anything for using this tool, as its services are free of charge.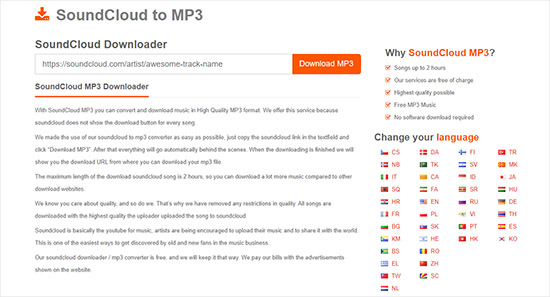 Step 1: Open this tool by using your browser and head to SoundCloud to find the music that you want to download.
Step 2: Now, copy the URL and paste it to SoundCloud MP3. When you are ready, just click the big Download MP3 button and start the downloading process.
Step 3: After the downloading, simply open the folder and enjoy your SoundCloud song.
Part 4. How to Download SoundCloud Music on iOS/Android
In order to listen to albums, songs, and playlists at leisure without Internet connection, music fans prefer to save music file locally on devices like iPhone and Android. If the song in SoundCloud is available for download, you merely need to click the Download file option or Buy button. However, sometimes, you may find that it is difficult to save music from SoundCloud to iPhone or Android. Luckily, there are many third-party applications like Klickaud for users to save as many tracks as you want. You can both download individual songs and playlists via this tool. Just choose an online tool to begin the downloading.
Conclusion
Now, you know how to download music from SoundCloud on all platforms with ease, including computer, mobile phone as well as online. In fact, the best way to save music from website is to use an audio recorder, which allows you to grab sound without permission for enjoying later. Plus, with a powerful recorder, you have the power to change audio quality, codec, channel to what you want and save them in various formats like MP3, AAC, AC3, AIFF, M4A, FLAC, and many more.