Pixelation happens when data compression happens to a large extent in a video file. Because of the compression, the video file becomes smaller. As a result, less memory is occupied when it is stored. It must be noted that such compression of a video file can have a negative effect on the quality of the video. By any chance, if the data is gone, it is almost impossible to recover such data later on. This is because the video file cannot recall any detail pertaining to the pixelated portion. However, there are several ways on how to fix pixelated videos. Given below is an account of how to do that.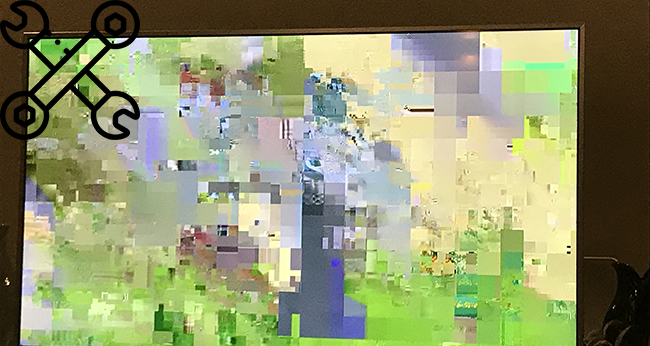 Part 1: Why Is Video Pixelated?
There are a lot of reasons for a video to get pixelated. The main reason is that the video is shot in a low light condition. The second reason is when the combination of the camera settings is improper. The third reason is when a video is taken with a low aperture setting. A video can get pixelated if shot with a high ISO setting. Pixelation could also result from a camera with a small size sensor. Lastly, a video can become pixelated if converted to small file size. In most cases, it is usually possible to repair a pixelated video. However, there are certain conditions when it becomes nearly impossible to repair.
Part 2. Basic Solutions to Fix Pixelated Video
1

Try Different Video Player

Pixelation is inevitable if the video player is not up to the mark or if the video player is incompatible. It is never a problem with the video but with the program that is supposed to play the video in such a case. Any video is encoded with a unique algorithm. Consequently, it may become difficult for certain video players to render them efficiently or adequately. In such a scenario, trying a different video player can be an option to check whether it might fix pixelated video. Here are a few features that an ideal video player is supposed to have:
The basic playback feature must run smoothly.
The basic functions like play, pause, seek, and time display must be smooth.
The poster frame must be up to the mark, and the volume control should be smooth.
It must allow regular and full-screen display. Also, there has to be skinning via custom images and CSS.
It supports javascript code that overwrites the native HTML5 tags and ensures that the player works reliably and consistently.
It must include options for closed subtitles and captions, multi-lingual audio track selection, advertisement insertion, etc.
2

Improve System's Hardware Processing Capacity

The hardware of any system has the greatest influence on performance. It happens to be the ultimate limiting factor. It determines how fast a process would be, like video streaming and stuff. The hardware determines how efficiently it can handle the demands of a video program. The five basic things that need to be considered while determining the hardware system of a video program include CPU, GPU, RAM, storage, and monitor. You can check whether it can fix pixelated video by improving system's hardware processing capacity.
3

Check Original Video File

On many occasions, checking out the original video helps a lot. First, it must be ensured that the file is not compressed. If that is the case, the best option is to save a new copy with a lower compression level, a different file type, or an encoding codec. If possible, an unmodified copy of the original should be created. After that, the clean-up process of the video should be started.
4

Use Noise Reduction Video Plugins

A noise reduction video plugin can drastically help to reduce the broadband and background noise with the least reduction in signal quality. Moreover, such an effect can remove a lot of unwanted elements from a video, like a tape hiss or anything else throughout a waveform.
Part 3. Advanced Tools to Fix Pixelated Video
1

Joyoshare VidiKit

Joyoshare VidiKit is considered a multi-functional, powerful video toolbox that allows you to repair your damaged or corrupted video files. It even allows you to import videos of different formats at the same time and have them all repaired at once. With this powerful video repair, you can fix various problems that may occur on your video files. Once you are done with the repair, export it to your system. It is compatible with multiple video formats, including MP4, MOV, ASF and many more.

Key Features of Joyoshare VidiKit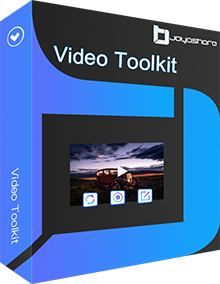 Work well on Windows OS and Mac OS
Recover choppy video and corrupt video with high success rate
Efficient tool to help you fix pixelated video easily
Process your video files in batch or one by one
Give you the power to customize storage location
Step 1: Open Joyoshare VidiKit
Install and operate Joyoshare VidiKit on your Mac/PC by heading to joyoshare.com. Click Repair and select Video Repair in the interface. Now, you should import your pixelated video into this program.

Step 2: Configure Settings
You can navigate to menu, select Preferences, then click Advanced tab if you want to access more settings. Here, you can change output location, and the number of parallel tasks which can help you to repair your videos in batch.

Step 3: Repair and Save Video
Find the Repair button and click it to initiate the processing progress. Your pixelated video will be repaired within a few minutes. Also, you have the power to preview the repaired video. Tick the box to choose the video that you want to export.
2

Adobe After Effects

It is considered the industry-standard tool for visual effects and motion graphics. In addition, artists and post-production professionals rely on this tool for editing to make a video appear beautiful. Adobe After Effects does a lot more than help you with editing. It can be used to repair shaky and poor-quality videos. whether you want to enhance the color or fix exposure in the video, you can fix pixelated video with Adobe After Effects. The steps for fixing the video differ depending on the issue you are facing.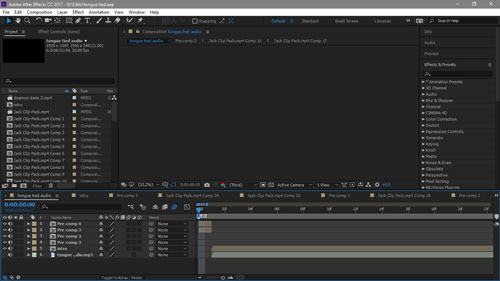 Step 1: Choose the layer and select Effect, then press Noise & Grain - Remove Grain.
Step 2: In the Channel Noise controls, you can adjust Noise Reduction value, the Green, Red, and Blue Noise Reduction values via Noise Reduction Settings.
Step 3: Now, switch the Viewing Mode to Final Output to confirm if your problem is fixed.
3

Adobe Premiere Pro

It is an industry-leading video editing software that allows integration with other services and applications. It is a great application that can help to create footage into polished videos and films. Using Adobe Premiere Pro, you can repair just about any kind of video. Whether it is a blurry video that needs instant fixing or a video with roller shutter issues, Adobe Premiere Pro is your go-to video editing and repair app for pixelated and corrupted videos. If you don't know how to fix pixelated video in premiere pro, you can check the following steps.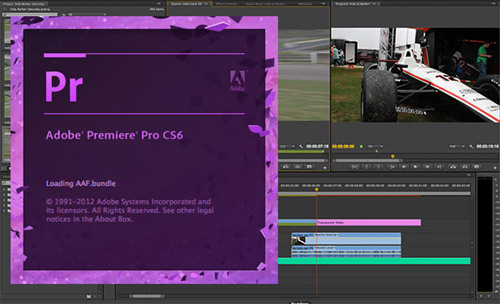 Step 1: Open your project in Adobe Premiere Pro and select the layer.
Step 2: Then choose Files - Project Settings - General. Navigate to General tab and find Renderer. Click it and select Mercury Playback Engine Software Only.
Step 3: Then, you can check if your pixelated video is repaired.
4

VLC

It happens to be an open-source, cross-platform multimedia player application. It is capable of playing almost all types of multimedia files. The best thing about this application is its ability to compress a wide range of videos. Not only is it a powerful tool for video editing, but VLC Media Player does a great job at repairing all kinds of videos in simple clicks. Here's how to repair the corrupted file: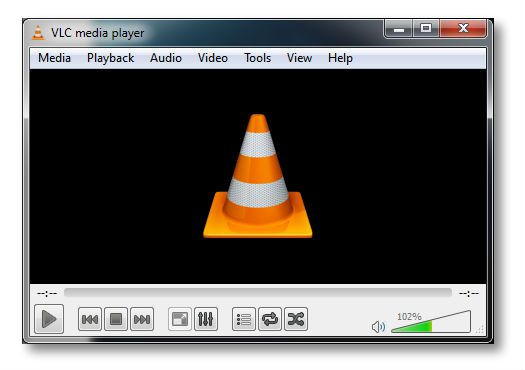 Step 1: Activate VLC on your computer and add your video into this program. Select Tools - Preferences.
Step 2: Click Inputs/Codecs in the pop-up window. Find the location of Damaged or incomplete AVI file and choose Always Fix.
Step 3: Save your preference to check whether VLC plays the video without any errors or not.
Conclusion
Having a pixelated video fix is not a breeze when you don't have the right tool for the job. Hope you have an idea about why pixelation happens and how to fix pixelated videos after reading this post. You can choose Joyoshare VidiKit, which can repair a series of issues, export high-quality video and provide advanced functions, to help you to do that.