If you have ever recorded a video that shows moov atom not found and you have no idea what to do next, then this is the article you are supposed to read. Whenever you encounter such an error, the video becomes unplayable or unavailable. However, it does not happen so often, nothing to worry about since it can be easily fixed. This article aims to understand what exactly this error is, why it happens, and the best five solutions to fix this error. So, continue reading to know more.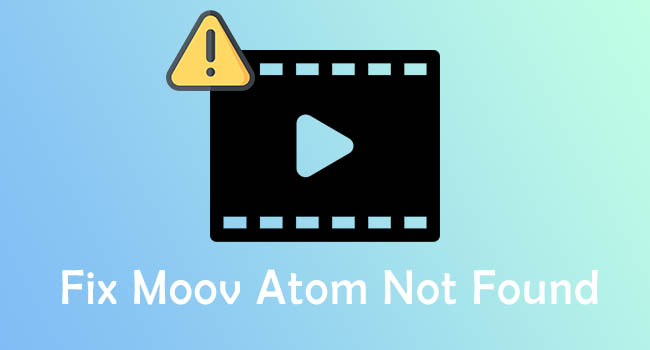 What Does 'Moov Atom Not Found' Error Mean?
The first step is to understand what this error stands for. The moov atom holds the metadata that helps to index a video. So, when the media player is opened, it first proceeds to read the metadata information so that it can play the video. It has all the information necessary for every single track of the video. In the absence of the moov atom, it is a big challenge to open the video or the movie and come across errors like moov atom not being found. So, that was all about what moov atom not found error means. Now, let us move on to why the error occurs.
Why Does 'Moov Atom Not Found' Error Occur?
This particular error happens at the time of downloading a video file. However, it can also happen while transferring a file or when a recording is in progress, and there is a sudden interruption or halt due to any reason.
Solution 1. Re-Download Video from Source
It is done by going to the source where the video is available. The next step is to find the particular video that needs to be downloaded. The downloading can be done either by clicking on the URL or the option that would allow downloading. There are a lot of places where videos can be downloaded from. Check for the one that works best. There is a possibility that the download sources may be disabled or might get corrupted, resulting in files that may not work properly. Check out the download option. There may be a variety of options especially related to the quality. Decide the quality and the format and accordingly download the video.
Solution 2. Repair Moov Atom Not Found Error - Joyoshare VidiKit
Joyoshare VidiKit can resolve over 25 video and audio problems and allows you to fix the ffmpeg moov atom not found error with its multiple functions. It can repair nearly all types of corrupted videos, including pixelated, corrupted, unplayable, choppy, blurry videos. Once you are done with the repair features, you can review the repaired files and export them. The best part is that you can fix multiple videos at a time or repair damaged videos one by one by customizing the appropriate settings. What's more, it provides detailed reasons for your failed repair files.
Key Features of Joyoshare VidiKit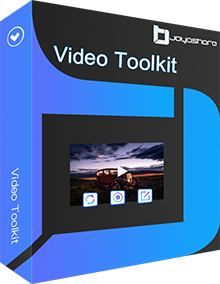 Best and comprehensive video toolkit to fix moov atom not found error
Help you repair corrupt MP4, MP3, FLV, WAV and more with various features
Restore video files with different problems with high success rate
Offer reasons for failed repair video files after the repair process
Customize configurations like the number of parallel tasks and output path
Step 1

Operate Program and Import Files

Open Joyoshare VidiKit and click Repair - Video Repair. Users can import audio or video in two ways. First, click on the Add icon to select the audio or video file from the folder. The other method is to drag and drop the file. It is possible to add multiple files in case of batch repairing.

Step 2

Set Configurations

The output settings can be customized as per the format you prefer. By clicking on the Menu icon and selecting Preferences - Advanced, it is possible to specify the storage location, the number of parallel tasks and Warning Window. When everything is set, the OK button allows confirming the settings.

Step 3

Repair Corrupted Files and Save Videos

Once all the settings have been adjusted, it is possible to start repairing the video by clicking the Repair button. Just a little wait while the repair process is in progress, and that's it. After that, the file can be accessed in the output folder. You can also preview the repaired video to check if the error is fixed.
Solution 3. Resolve Moov Atom Not Found Error - FFmpeg (qtfaststart)
Repairing the pixelated video problem is no longer a challenge with FFmpeg. It can work on files in nearly any format, including heavy files. This utility can rearrange a file in such a way so that the moov atom is right in front of the data. That way, it would facilitate network streaming. It is possible to take a large file and fix it using this application.

Step 1: Install and activate FFmpeg after downloading this program.
Step 2: Utilize qtfaststart command to get rid of the moov atom when the output is "IsStreamable: No".
Step 3: Add the damaged video file's location in the cmd window and check if the error still persists.
Solution 4. Fix Moov Atom Not Found Error - MP4box
MP4box is a video repair tool that can repair damaged video, which won't play on your media files. It can fix a pixelated video, a blurry video, moov atom not found issue and other problems in your video in simple clicks. It follows the same rules that apply to DOS commands. In addition, batch files are written, so that common tasks are available at the click of a mouse.

Step 1: Download and activate MP4box on your computer.
Step 2: Open the command prompt and add the location of the corrupted video.
Step 3: Choose the output of the video file and check if the error is fixed.
Solution 5. Repair Moov Atom Not Found Error - Avidemux
If the error still persists after using the above-mentioned 4 solutions, you can use Avidemux to fix this annoying error. As an open-source video editing program available on Windows and macOS, Avidemux can also fix this issue with several steps. With this tool, you can edit your video by trimming, cutting, adding filters, and merging video clips.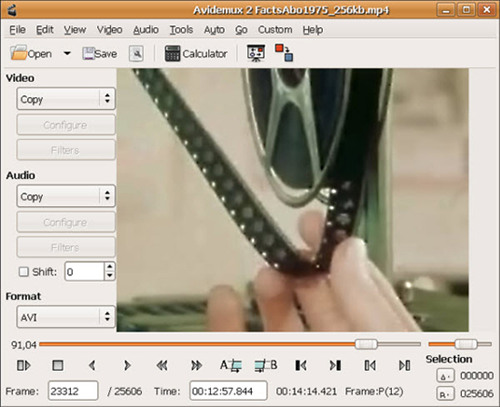 Step 1: Once it is opened and installed, you can drag and drop the video file that you want to repair.
Step 2: Export your video file without encoding.
Step 3: See if this solution fixes the video issue.
Conclusion
Fixing the moov atom not found error is a breeze with the above-listed tools. These are some of the tested tools for video repairing, especially fixing the corrupted files. Follow the steps, as listed or feel free to reach out to us if you face any difficulty in using the above tools. Well, that was all about how to fix this problem. If there is any query, do drop a note.