Facebook is gaining new heights as it offers multiple connecting and entertaining options. You get an opportunity to share your posts, videos, and lives with your loved ones. Uploading posts on Facebook is an effortless and fun-filled task. But often, Facebook users are hit by different frustrating issues; the problem mentioned in this post is at the top. There are ample reasons behind the error of can't upload videos to Facebook, and many possibilities are faulty Facebook-Server, broken internet connection, wrong format. A few quick and worthier fixes are explained in this article. You can unfold them to get rid of this pesky issue. So, here you go!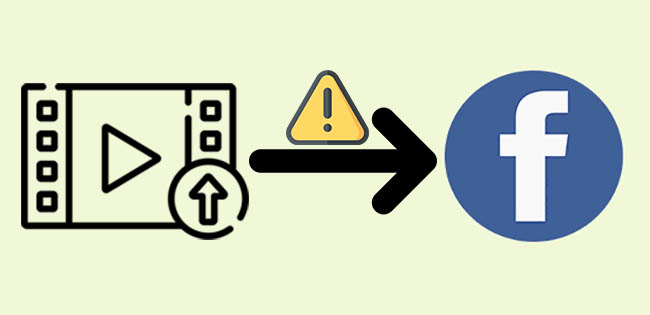 Possible Causes of Facebook Not Uploading Video
Following are the primary causes of the issue why won't my video upload to Facebook.
Browser extensions error
Outdated or wrong Facebook installation
Poor Internet connection
Browser cache
Video Format is wrong
VPN is on
4 Tips about Facebook Video Uploading
First, let's crack some factors that you should consider to avoid Facebook not uploading video problem. Posting videos to Facebook allows you to share them with friends and followers. Companies also upload Facebook videos to attract their customers. If you also want to upload your videos without facing any error, consider the following points.
Recommended Web Browsers
It is advised that you use the most recent version of one of the following browsers to have the best possible experience:
RockMelt (an excellent option for new Facebook)
Maxthon (amazing at the response time and refresh rate)
Opera (a bit slow at loading but good for multi-chat options)
Google Chrome (best for light Facebook)
Firefox Aurora (works good, even when you have multiple running applications)
Safari (an excellent choice if you have a good processor and bandwidth)
Supported Format
You can upload Facebook videos in any format: 3GP, FLV, and WMV. However, MOV (.mov) or MP4 (.mp4) is the most recommended ones. Facebook has video file size limitations; if you have a large video size, you can reduce it by converting it to MOV or MP4 format.
H.264 Video Codec
Upload H.264 video in MP4 or MOV format. H.264 is an encoding type, not a video format. The codec, on the other hand, compresses and decompresses the video and audio files contained within the format.
Video Specification Requirements
To limit the risk of video upload failure or to achieve optimum compression, make sure your video is 16px wide. Facebook automatically resizes videos with bigger sides than 1280px. So, to avoid video upload issues, you can modify your video's quality. Facebook also requires a frame rate of 30fps or less. Because high frame rates create dark hues, slow motion, or fast.
Solution 1. Try a Different Browser
In order to show a website's functionalities and information on our displays, browsers require engines. As a result, websites may perform differently in various browsers based on their rendering engines. Try a new and well-featured browser if you can't upload video to Facebook using your default browser. You can go with well-known browsers such as Rockmelt, Firefox, Opera, and Chrome, which site developers almost always optimize.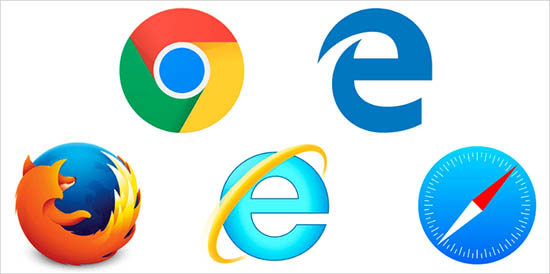 Solution 2. Figure out the Network Connection
The most common cause of a Facebook video becoming stuck or getting stopped in the middle of a procedure is a bad Internet connection. Connection timeouts may occur while using browsers and Facebook. If you're posting a video to Facebook or surfing the web, be sure your Internet connection is up and running smoothly. Otherwise, an unstable Internet connection might go down. Try uploading your video again after modifying the connection timeout setting in your browser's settings.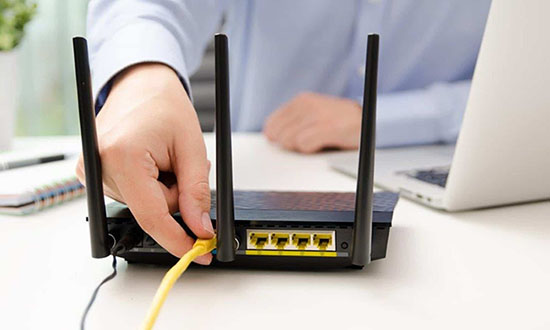 Solution 3. Turn off VPN
When uploading videos to Facebook, you should switch off your VPN service. Having a VPN active on your computer might create network instability, affecting the uploading of videos. Following are the ways to turn off VPN to avoid Facebook not uploading video issue: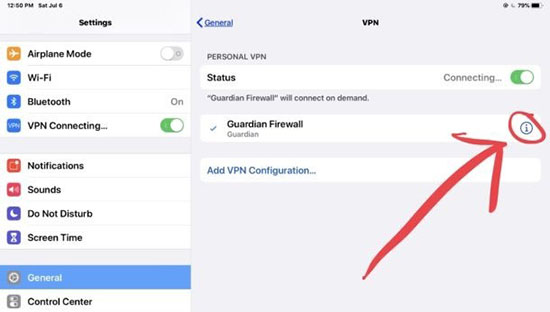 For iOS:
Step 1: Go to Settings - General.
Step 2: Click on VPN.
Step 3: Turn the VPN status into not connected.
For Windows 10, 7, or Other Versions:
Step 1: Go to Settings - Network And Internet option.
Step 2: Choose VPN from the menu located on the left-side.
Step 3: Tap disconnect.
Solution 4. Remove Browser Cache and Cookies
If you are encountering a can't upload video to Facebook error, the reasons could be cache and cookies. Often, browsers store irrelevant data that creates a lot of trouble in running different programs or performing different actions. Therefore, it is good to clear that data and upload your video successfully. The steps of removing browser cache and cookies are: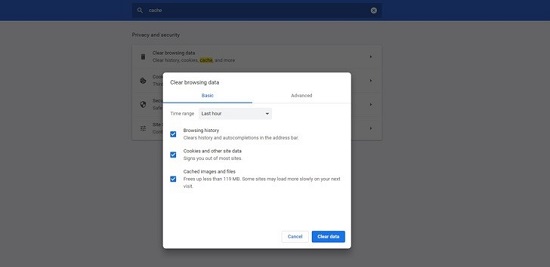 Step 1: Press the CTRL + H keys to launch the history browser.
Step 2: Tap on Clear browsing data.
Step 3: Ensure that the options: 'Cookies and other site data' and 'Cached images and files' are marked.
Step 4: Convert the Time range option to All time. Later, you can hit the Clear Data button.
Solution 5. Inactivate Browser Extensions
It's possible to disable your browser extension while accessing Facebook if Facebook not uploading video problem persists, even deleting the cache. Extensions for Facebook may cause problems and instabilities by interfering with the site's functionality. Turning them off will be beneficial.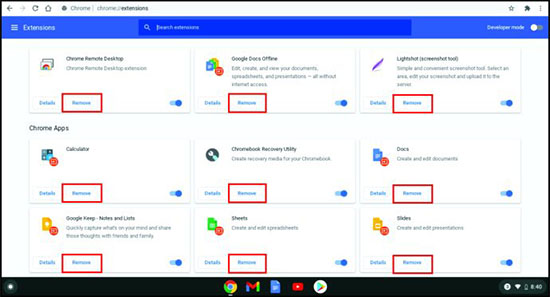 Step 1: Go to the browser setting and tap on the Extensions tab.
Step 2: Determine the browser extensions unrelated to Facebook and turn them off.
Step 3: Restart your browser and upload the video.
Solution 6. Repair Video with Joyoshare VidiKit and Re-upload to Facebook
If you are still anxious about your Facebook video won't upload errors, no need to panic because Joyoshare VidiKit is still here to assist you. Often, while making several uploading tries or other reasons, the video becomes broken. To sort out this issue, you can just try Joyoshare VidiKit software. This stunning software can repair your frozen, blurry, sluggish, glitched, not playable, or jerky videos. In addition to this, you can also use this multi-using program as a format converter. It can convert your videos to your desired format, such as MP4, MOV, ASF, and Facebook formats when your video format is not compatible with Facebook.
Key Features of Joyoshare VidiKit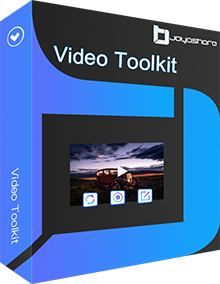 Repair broken video that can't be uploaded to Facebook in efficient way
Fix no sound on Instagram video, unable to play video error 5, etc.
High success rate to recover damaged MP3, MP4, FLV, WAV, and more
Option to fix video files in batch or one by one
Function to change output location, turn on/off Warning Window
Step 1

Activate Joyoshare VidiKit and Import Files

To repair your videos with Joyoshare VidiKit, you need to download and launch this program. Then add videos that are damaged or corrupted by dragging and dropping files or pressing the Add button.

Step 2

Change Configurations

This program gives you the luxury to configure more settings like choosing storage location, customizing the number of parallel task, and turning on/off the Warning Window by heading to Menu - Preferences - Advanced.

Step 3

Repair Broken File and Save Video

There is a Repair button; click it to initiate the video repairing process. Within a few minutes, the damaged video that you want to upload to Facebook will be restored. On your choice, you can also preview your video. Moreover, this video repair also guides you on the issues that have damaged the videos. Your videos will be played without error, and you will get the opportunity to save the recovered videos for future use.
Conclusion
Facebook is an interesting and engaging social media app, which is being used for numerous purposes. However, there are many Facebook enthusiasts who can't upload videos to Facebook. We have compiled the six best practical solutions to help users instantly come out of this problem. You can try any of these fixes to get rid of your trouble; however, we found Joyoshare VidiKit the most helpful and versatile software as it is featured with multiple functions to escalate your video files.