Animation has a positive impact on video editing. It is easier to make introductions, logo animations, among others. And if you are not so a professional, you can use templates that you just need to customize as per your specifications. But when it comes to using Renderforest, you find that it leaves a watermark on your video. No one wishes to share their video with watermarks anyway. That is why we bring you detailed ways to remove Renderforest watermark on your animated videos and make it stand out from the rest.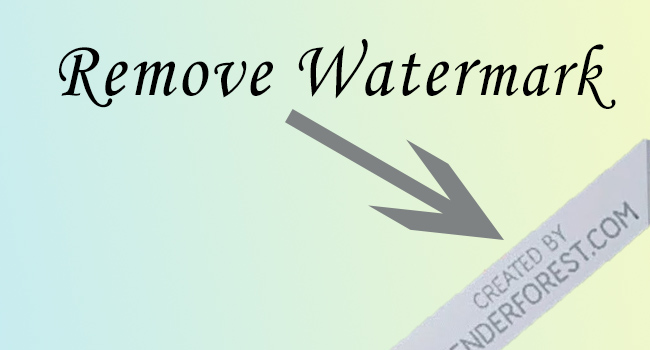 How Do I Get Renderforest for Free?
Renderforest is an online video editor platform that you can use to create quality videos. It is free to use and all you need to do is to register for the application in a few steps. Sign in to the platform. Go to the sign-up page and choose which option to use for logging in. This can be your Google, email, or Facebook account. Then fill in your name and email address in the fields. Choose your password and click on the "Sign up" tab. Wait for a confirmation mail from the "Renderforest" team. It should contain a link to verify your account. Finally, use Renderforest for free.
Part 1. How to Remove Renderforest Watermark for Free on PC/Mac
This section checks on how to remove the Renderforest watermark with an innovative tool - Joyoshare VidiKit. This is an intelligent tool that will quickly eradicate any watermark from your video or image. It lets you customize the output file as per your specifications. And there is no need to share a video that you have not viewed. It comes with a preview feature to show you what your video looks like by the end of the project. Likewise, you can batch process watermarks like image and text for several videos and photos. It supports several output formats like MKV, AVI, WEBM, MP4, MOV, WMV, FLV, PNG, GIF, TIFF, and BMP.
Key Features of Joyoshare VidiKit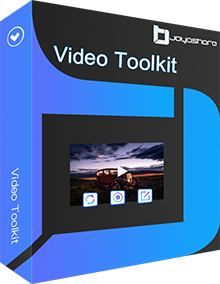 Preview feature to show your video before sharing
Intelligently remove watermark from video and image
Edit watermark for several videos and images in batch
Export files to popular output formats like HD MP4, MOV, AVI, WMV, etc.
Easily preset and adjust the parameters such as sample rate, codec, resolution, etc.
Step 1: Add Renderforest videos to Joyoshare VidiKit
Firstly, run the "Watermark Wizard" by clicking Repair in Joyoshare VidiKit and go to the "Remove watermark from the video" option. Next, drag and drop the files that you want to add to your program. You can also click the "+ Add Files" button to add them.

Step 2: Select watermarks in the video
Highlight the watermark from video. You can as well activate the "Advanced" option to get more features. Next, click on the "Add" button to generate various video clips. Remember to confirm your watermark location for each segment to facilitate easy removal.

Step 3: Remove Renderforest watermark
The last step will give you videos without watermark after you finish removing the watermarks. Click the "Format" option in the bottom left corner and choose your desired format and preset quality. Likewise, easily adjust the output location as per your needs and press the "Output" tab to export your videos without watermark.
Part 2. Remove Watermark of Renderforest Videos in iPhone
Video Eraser - Remove Logo is for iPhone users to let them remove watermark for free. It works in simple steps and will allow you to preview your files before sharing them on media sites. This app supports several video formats like MOV, MP4, 3GP, WVM, FLV, AVI, ACC, WEBM, and MKV.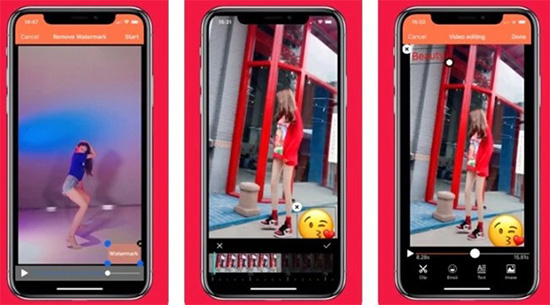 Step 1: Go to the Apple App Store and download the "Video Eraser - Remove Logo" app. Then install it on your iOS device.
Step 2: Launch this app on your device and start to import the video. Simply tap on the "+" icon on the upper right corner of the screen. Then tap on the video icon and select the "Remove Watermark" option.
Step 3: Choose the watermark area on the video and tap on the "Start" button.
Step 4: The app will begin to remove the watermark from your video. You can now preview the complete project from the "Processed" tab. Lastly, share your video without Renderforest watermark.
Part 3. Remove Watermark from Renderforest Video in Android
Remove & Add Watermark is another tool that you can use to remove watermark from the Renderforest video. It is available on the "Google Play" store where you need to install and launch it on your device. This app comes with good features to use to add and remove the watermark on your videos and images using text and other options.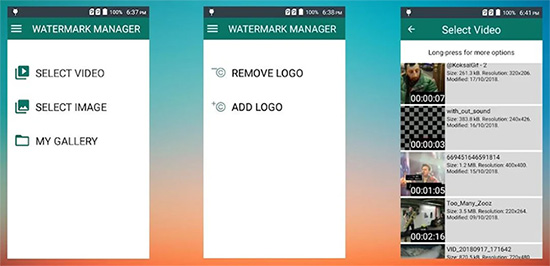 Step 1: Open the "Google Play" Store on your Android phone and look for the "Remove & Add Watermark" app. Then download and install it on your phone.
Step 2: You have two options after uploading your files, either to add or remove the watermark. Choose the "REMOVE LOGO" option.
Step 3: Then select the area where the watermark is visible.
Step 4: Next, click on the "Save" button and wait for the program to complete the process. Finally, check out the complete video without a watermark in your "Gallery" section.
Part 4. How to Remove Renderforest Watermark Online
Video Watermark Remover Online is another tool to help you erase Renderforest Watermark. This is an automated video watermark remover that is simple to use. You just need to add your files and click on the remove watermark. It is fast and reliable. This tool is also rich in features to let you customize your files and export them in any format. It supports MP4, MP3, WVM, FLV, AVI, FLAC, WEBM, and M4B.

Step 1: Open your browser and go to the "Video Watermark Remover Online" to begin removing the watermark from the video.
Step 2: Next, upload the video you wish to remove the watermark from.
Step 3: You can then preview your video by clicking the "Preview" button. Then select the watermark on your video by clicking on the "Add Box".
Step 4: Click the "Erase" button in the watermark area. Finally, the video will be downloaded to your computer. Find Renderforest watermark free video that you can now share on different platforms.
Conclusion:
Sometimes you require adding animation to your video to attract your viewers and potential buyers. Well, Renderforest is available to get you moving. However, it will leave a watermark on your video. This may not go on well with many video creators. This article has shown several options on how to remove Renderforest watermark for free on PC and phone. Your hands should not be tied anymore when it comes to composing videos without Renderforest watermark. Easily follow the steps and get all that you want.