Have you ever added a watermark then suddenly feel that your image or video is better off without it? Well, there are various programs that you can use to remove watermark from iFunny file. And this could be due to various reasons like increasing the concentration level of your viewers or just sharing your video without any watermark. You could also want to remove iFunny watermark to make your end product professional-looking. Whatever the case, find your solutions in the next section.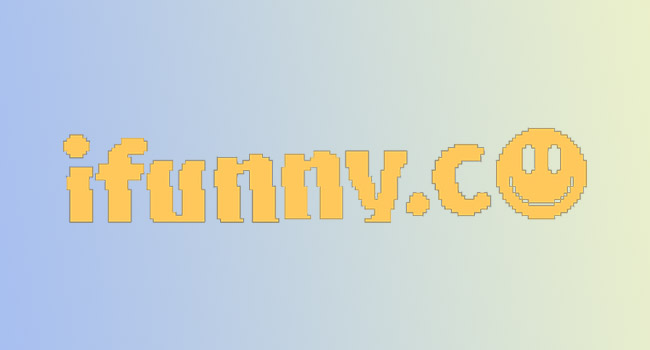 What Is iFunny?
iFunny is a collection of images, GIFs, and videos meant for fun and entertainment. It was developed way back in 2011 and has taken an upfront stand in spreading humor and memes via the Internet. iFunny consists of a meme creator that lets you easily upload your images and add files from either your PC or the available apps like Facebook or Instagram.
Tip 1. iFunny Watermark Remover
This is an excellent app used to either add or remove watermarks. These include text from images, videos, logos, among others. The first version was first released in 2020 and is only workable on Android version 4 and above. You can download this tool without registration and no login required.

Pros:

It has an intuitive user interface

Help users add and remove watermarks

Free-to-use
Cons:

Only available for Android version 4 and above
Step 1: First, install iFunny Watermark Remover from its website or download this app from Google Play Store.
Step 2: Then click on the "Add photo" option to add iFunny picture you wish to edit.
Step 3: Next, use iFunny Watermark Remover tool to highlight the location of the watermark. Alternatively, use the tool to draw over the place with the watermark.
Step 4: Now, click on the button that indicates "Remover watermark". Your watermark will suddenly be erased and your image becomes spot-free.
Tip 2. iFunny Watermark Removal Tool - Joyoshare VidiKit
The second watermark removing tool is Joyoshare VidiKit, which supports the removal of the watermark from both video and images. It also works efficiently, enabling a batch edit for multiple videos and images. More so, it supports several output formats like WEBP, TIFF, BMP, PNG, GIF, JPG, etc. Plus, it provides many different solutions for you to highlight watermark, including rectangle selection, freehand selection and polygon selection.
Key Features of Joyoshare VidiKit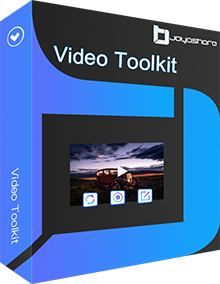 Best watermark remover to remove watermark from iFunny, Getty, Shutterstock files, etc.
Support several output formats and erase multiple watermarks
Easily adjust the parameters of your videos and images
It supports batch processing of your files
Preview your videos and images in real-time
Step 1

Run Joyoshare VidiKit and Add iFunny Files

First, download, install and launch Joyoshare VidiKit on your PC. Then navigate to the "Repair" section to open the "Watermark Wizard". Now, choose the "Remove watermark from image" option. Next, press the "+ Add Files" button to import your images to the interface.

Step 2

Select Area for Removing Watermark

Joyoshare VidiKit provides you with several tools for selection like rectangle selection, polygon selection, and freehand selection. You can also use the "Pen" tool to specify which area has got a watermark. Next, click on the "Apply" button to remove watermarks.

Step 3

Save iFunny Files without Watermark

You can now share your image without the iFunny watermark. Likewise, you have the chance to choose the output format of your image. Just click on the "Format" tab and select an output format like JPG, PNG, among others. Besides, you can adjust other settings like size and location. Finally, save your images with the "Output" option.
Tip 3. Remove iFunny Watermark - iMyfone MarkGo
You can also remove watermark from iFunny file with iMyfone MarkGo, which is featured with an intuitive user interface. It is easy to use and presents you with built-in editing features like removing watermark from video and photo easily. However, the free trial version will only remove a single watermark.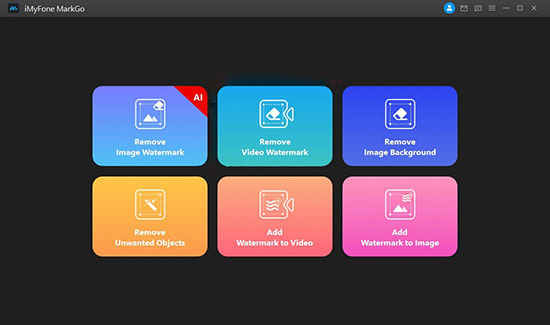 Pros:

You can batch remove the watermark with the premium version

It has built-in editing features
Cons:

The free version will only remove a single watermark
Step 1: Download the iMyfone MarkGo tool and install it on your computer. Launch it and you will notice different options to choose from. Select the "Remove Image Watermark" option to start removing iFunny watermark from your picture.
Step 2: Click on the "Add image" option. You'll then manage to browse and import an image or meme, from which you want to remove the watermark.
Step 3: Once you have imported the meme, you can now click on the "Selection Tool". You should notice a transparent adjustable box appear on the image. Drag this box to cover the watermark region. Then hit on the "Remove Now" button to clear your iFunny watermark from the image.
Step 4: Finally, export your image by clicking the "Export" tab.
Tip 4. Remove iFunny Watermark - Inpaint
This is a computer application that you can use to edit your memes and images. It is also easy to use and doesn't require further technical knowledge. Once you have selected watermark, this tool, which works well on Mac and Windows systems, will automatically remove iFunny watermark.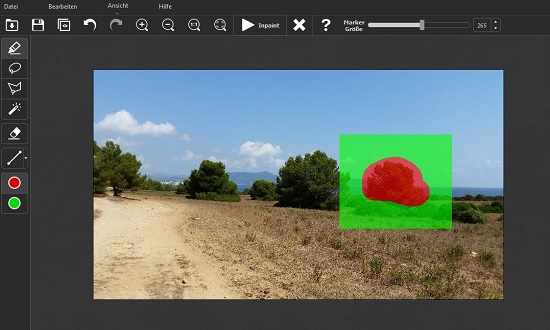 Pros:

Support both Windows and macOS systems

Preview your memes and images after editing
Cons:

It doesn't support advanced editing
Step 1: Open the Inpaint website to download this tool. Then install and launch this program on your computer.
Step 2: Import or browse the meme or image with the watermark to be removed. Just go to the "File" - "Open" option to browse the file.
Step 3: Then use the red circle to highlight the area of the watermark. You should then spot the "Erase" tab on top. Click on it to remove the selected watermark from your image.
Step 4: Finally, go to the "File" - "Save" to save your image without the watermark. Then easily export for sharing.
Tip 5. Remove iFunny Watermark - HitPaw Watermark Remover
HitPaw Watermark Remover is another reliable tool to remove watermark from your video or images. It presents several editing features that let you crop, cut video, add your favorite music and even speed up or down to set your best moments. Also, you have the power to save your files without watermark in PNG, TIFF, JPG and many more.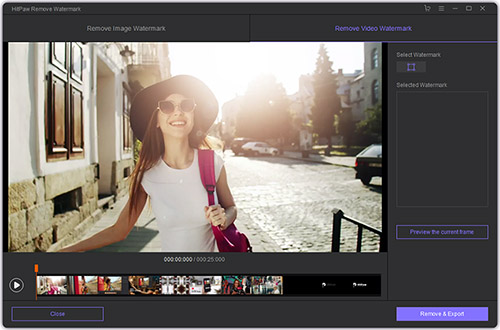 Pros:

Support several output formats like PNG, JPG, TIFF, etc.

Harbor several editing features to cut and crop image

It is easy to use

Work on Windows, Android, and iOS devices
Cons:

It doesn't support batch watermark removal
Step 1: Install this tool on your computer.
Step 2: After installation, proceed to register and then launch it. You should purchase a license to access the app from the website.
Step 3: Then open the file that you wish to remove the watermark from and select the location of your watermark.
Step 4: Finally, click on the "Remove Watermark" button to remove the watermark then freely share your image free of the watermark.
Conclusion:
Not many creators may wish to include memes in their business content. And even though memes are good for entertainment purposes, many people still choose to remove such entertaining watermarks from their videos and images. You can use programs like Joyoshare VidiKit that we have explored to remove iFunny watermark easily and quickly.