Q: "I was deleting something I didn't need in one of my Notes but the delete key went too fast and deleted text that I still need. There's no Command Z or Undo option. Is this expected or is there a way on iPhone to UNDO the deletion?" – AussieDee from Apple Community
Your iPhone Notes app can be incredibly useful. It is a note-taking tool built into every iPhone. The app can be used for recording your thoughts or to save important information, but making a mistake in it can be frustrating, especially if you accidentally delete something you need or make a mistake when typing in important information. If you delete too much or accidentally overwrite a chunk of text, that can be troublesome. It's not easy to figure out how to undo what you've typed. Luckily, there are ways how to undo in notes on iPhone, which we'll cover below.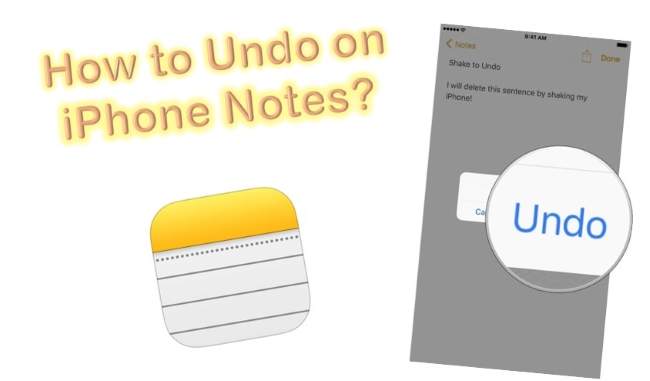 Part 1. How to Undo in Notes on iPhone?
Way 1. Shake to Undo in Notes on iPhone
The one who has enabled the "Shake to Undo" function on iPhone can instantly undo an unwanted operation. It allows you to retrieve a paste action, style change, sketch, recent cut, etc. The steps are below for you to follow.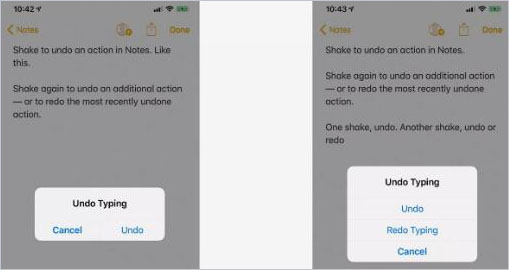 Step 1. Open "Settings" on your iPhone;
Step 2. Go to "Accessibility" → "Touch" → "Shake to Undo" to toggle the switch to on;
Step 3. Shake around three or four times when there is something to Undo in Notes;
Step 4. Now click on the "Undo" button once the alert appears on iPhone.
Way 2. Use Gestures to Undo in Notes on iPhone
There is an update in iOS 13 and it supports gestures to undo or redo with much ease. You can effortlessly "swipe from right to left with three fingers" through the note's screen you are editing, quickly "double-tap with three fingers", or use a straight "one three-finger tap" to call out the shortcut menu. Either way, you can find the "Undo" option or shortcut to undo whatever you delete.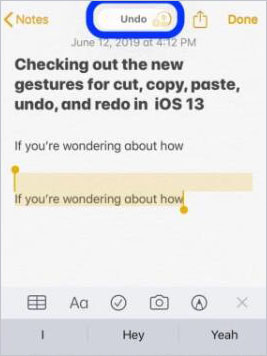 Part 2. Video Tutorial: How to Undo Deleted Notes on iPhone
Part 3. How to Undo Deleted Notes on iPhone?
Option 1. Scatterbrain's Gospel – Joyoshare iPhone Data Recovery [Easy & Effective]
You may have an idea to undo deleted notes on your iPhone but don't know how. Ideally, the tool, Joyoshare iPhone Data Recovery, here, can do the job well for you. It offers 20+ supported data for all types of devices and iOS versions, including iPhone 11/12/13 and the latest iOS 15. Also, there are three recovery options to let you undelete notes from iPhone, iTunes, and iCloud backups with a high success rate.
Key Features of Joyoshare iPhone Data Recovery:
Undo and recover deleted notes on iPhone or from iCloud/iTunes
Scan 20+ iOS data at a fast speed
Support full and selective notes recovery
Preview notes, photos, voicemails, videos, etc. in real-time
With strong compatibility with different iOS versions and iOS devices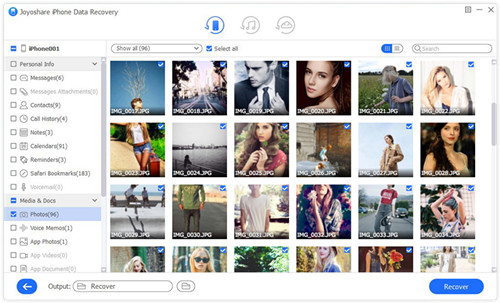 Step 1

Run Joyoshare Program and Choose Mode

The program of Joyoshare iPhone Data Recovery will usually launch directly after you finish the download and installation. "Recovery from iDevice" is the default. You can connect iPhone under this mode or switch to "Recover from iTunes"/"Recover from iCloud" according to your actual needs.

You may like: Restore Notes from iPhone Backup

How to Recover Deleted Notes from iCloud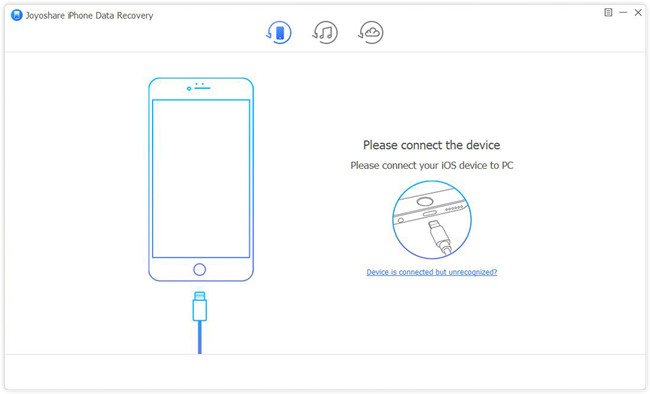 Step 2

Select and Scan Notes

After the effective device detection and recognition, Joyoshare iPhone Data Recovery will show detailed iPhone info and supported data types. You can now untick all and only choose "Notes & Attachments" to "Scan".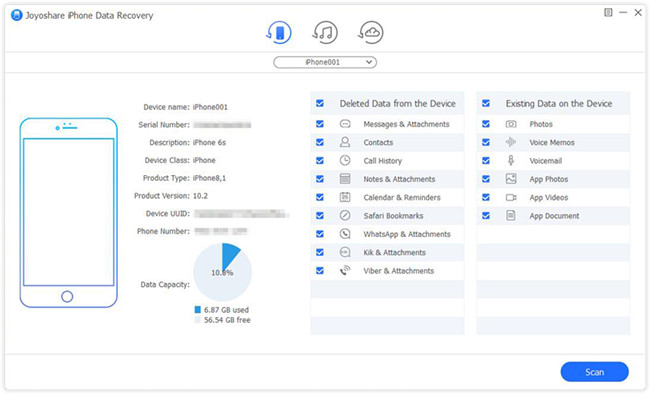 Step 3

Preview and Undelete Notes from iPhone

The program can find not only existing but also deleted notes from your connected iPhone device. On the results page, you can have a preview and see which note you'd like to choose. Simply make a mark and click on the "Recover" option on the bottom right to undelete and save these iPhone notes on a computer.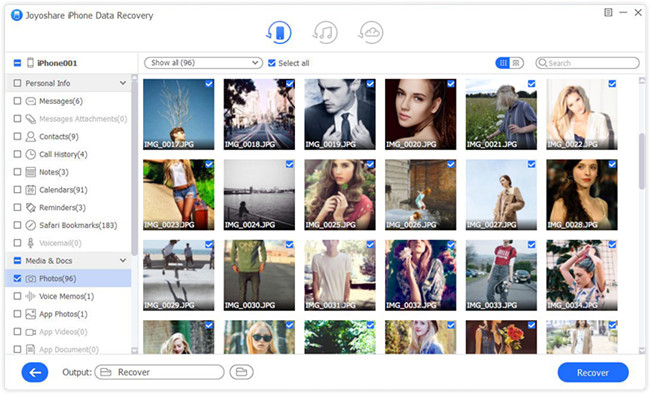 Option 2. Check the "Recently Deleted" Folder
Apple allows deleted note remains in the Recently Deleted folder for 30 days, after which it is permanently deleted. To recover deleted notes on Folder:
Step 1. Go to the main Folders menu in Notes. Tap Recently Deleted to get deleted notes.
Step 2. Whenever you attempt to edit a note that appears in the Recently Deleted folder, a prompt will appear. Tap Recover and the app will remove the note from the Recently Deleted folder so that you can edit it.
Step 3. The notes can be moved out of the Recently Deleted folder by tapping Edit (above and to the right of the recently deleted folder name) followed by tapping the circle (to the left of each note you want to recover) to select notes, then tap Move to and select the folder in which you wish to recover the notes.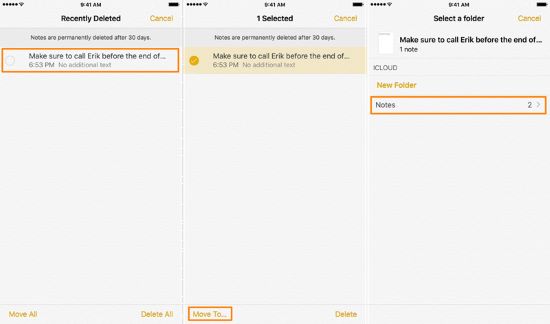 Part 4. Conclusion about iPhone Notes Undo
As we mentioned earlier, Notes can be quite handy if you use them properly. The possibility of drawing sketches, making handwritten notes, inserting photos, creating lists, and sharing them with teammates makes it one of the most practical apps on the iPhone. Of course, with the above tips and guarantees, you can use them more comfortably. If unfortunately, you accidentally delete your notes, Joyoshare iPhone Data Recovery can go a long way in recovering your important information and can even retrieve important information in case your phone is lost or damaged.