Viber is a popular instant messaging app that allows users to send images, text messages, videos, and make calls to others who have downloaded the same app. It is widely used by people to communicate with family, friends, and other people. However, unlike WhatsApp, Viber does not store a copy of its chat history on its servers or devices. iPhone users know little about Viber backup and restore. Even Viber team employees are unable to restore a user's deleted or lost Viber chat messages or files due to deletion, wiping, or deactivating the application. Whether you are one of them or not now, you are suggested to learn how to recover Viber messages without backup from iPhone.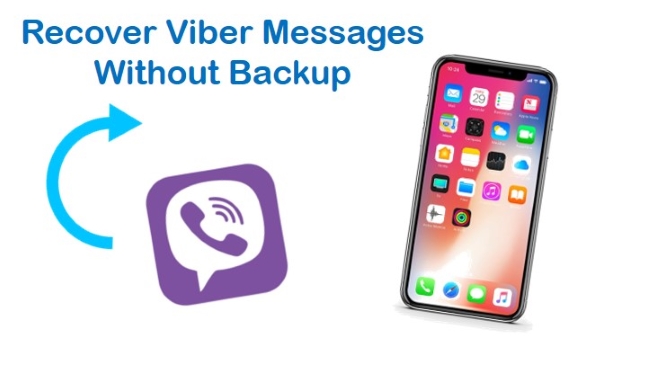 Part 1. Can I Restore Viber Messages Without Backup?
Messages from Viber can be recovered on iPhone. But how can you do that? Whenever Viber's messages are deleted, they do not permanently disappear. It means deleted Viber messages may get a chance to recover only if you have not used the app to communicate further.
Part 2. How to Recover Deleted Viber Messages on iPhone Without Backup? [Easy & Effective]
Without Viber conversations backup, once they were deleted, they are gone. Despite that, you still have hope since you can restore Viber messages on your iPhone using powerful recovery software. iPhone Data Recovery software is known as one of the best ways. By using this software, you can easily recover all the Viber chats as well as other data such as photos, videos, WhatsApp messages, bookmarks, contacts, call history, text messages, and others. The software uses a powerful scanning technique to retrieve all deleted data from iPhone devices. It's easy to use and it works with any iOS device. What makes this tool so awesome is that there is no need to worry about how the data or Viber chats are deleted. With it, you can easily recover Viber chat history without backing up your iPhone.
Key Features of Joyoshare iPhone Data Recovery: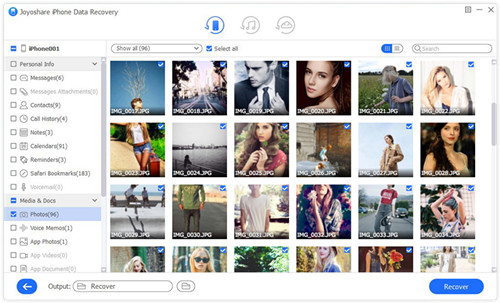 Video Tutorial: How to Recover Deleted Viber Messages Without Backup
Step 1

Download and Install Viber Message Recovery Software

The Viber message recovery software installation package is available by clicking the download button. Please note that are separate versions for Windows PC and Mac. Install the appropriate version on your computer. Once connected to your computer, the program will detect your phone, please ensure that the iPhone shows up on the program.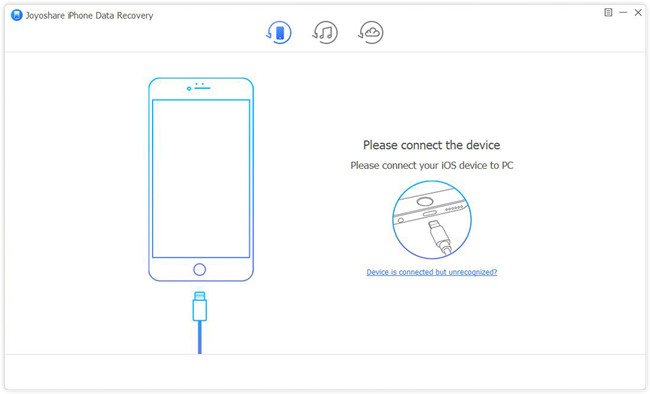 Step 2

Scan iPhone for Deleted Viber Messages

From the main window, you should see all the file types in the interface. Click the "Scan" button beside your iPhone, letting the software scan your iPhone for the deleted Viber messages.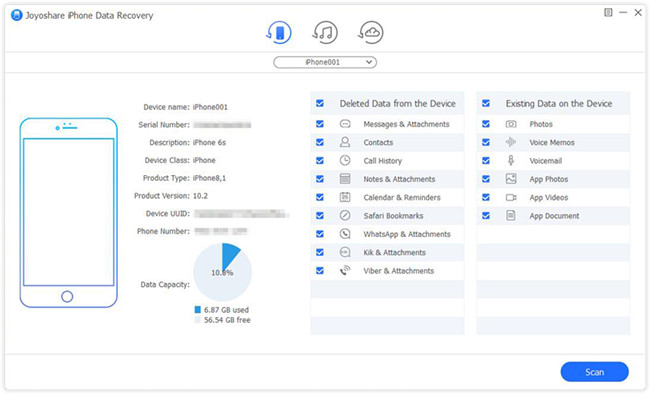 Step 3

Preview and Recover Viber Messages

Finally, wait until the scanning is complete. All the detected file types will then appear on the screen. Select Messages, and filter Viber messages. Browse through the details and locate the targeted messages. Choose them to save them on your computer by clicking "Recover".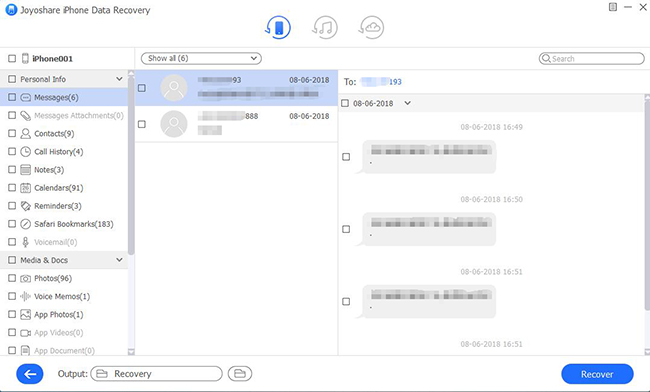 Part 3. How to Back up Viber Messages?
Backups provide more complete recovery of lost data. This can be accomplished by turning on iCloud on your iPhone and linking your Viber account to your iCloud account. To save your Viber messages: open the Viber app → and navigate to Settings → Viber Backup → tap on the "Backing Up" button.
To ensure that your Viber backup will fit on your iCloud, ensure that you have enough free space. Moreover, you can automatically backup your Viber messages using the Auto Backup feature.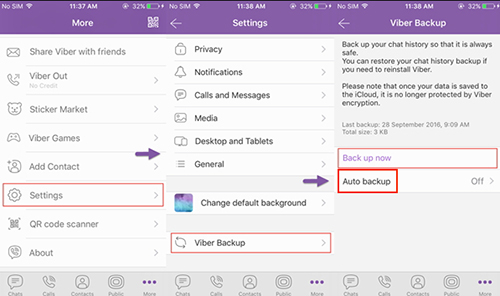 Part 4. Final Words
We've explored how to recover Viber messages without backup with Joyoshare iPhone Data Recovery effectively. By the way, a backup gives a good chance to restore your Viber message more complete. Some conversations are most valuable to us. So, you may have come to understand how important it is to keep a copy of your Viber messages. Again, backups aren't always necessary if you don't have any. You can always rely on Joyoshare iPhone Data Recovery, the most professional iOS data recovery tool. Get it now for free!