Q: "How to recover a deleted voice memo on iPhone 7 running iOS 13.3? I just recorded a voice memo. While playing it back, I accidentally touched the trash can icon. The memo immediately disappeared. It did not even ask for confirmation. Anyway, what can I do? Thanks in advance!" – From an iPhone 7 user
Some might dismiss it a lot, but Voice Memos is a convenient app. It allows you to record your thoughts and ideas in real-time without having to pull out your Apple Pencil or keyboard. Want to record a lecture? Of course, you can. I would say it's a handy little feature that everyone should utilize in one way or the other. However, its sheer simplicity makes it easy for the user to accidentally delete recordings as well, as it only takes one misplaced tap or clicks. There are no additional prompts to confirm the deletion. Occasionally, software updates can fail to result in data loss.
On the bright side though, if you spend the time, you can restore them either from a recent iCloud or iTunes backup or by restoring your device. Considering some users don't have the backup, and are not sure where to get started. We're here to help. In this article, you'll find the resolutions about how to recover deleted voice memos on iPhone without backup.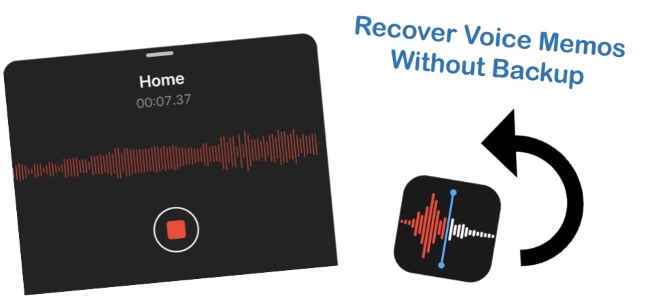 Part 1. Use the Best-in-Class Recovery Tool – Joyoshare iPhone Data Recovery [Hot]
We've decided to compile a list of ways you can apply in order to discover a more effective way and improved success. Given that no data backup, using third-party data recovery software is a more preferable option. Joyoshare iPhone Data Recovery is a revolutionary intelligent repair assistance program that enables you to restore data in a professional-grade way in a few minutes.
This new iPhone data recovery tool could be a real gamechanger for users. You can start using the tool for FREE to check how easy it is to find your deleted voice memo. What's more, it helps you get back over 20 kinds of lost data with zero effort. Save time recovering and apply a restoration plan that works. Stay organized by categorizing everything clearly. Flexible extract your valuable data into your computer. Use Auto-repair to save time recovering data. Now let's take a closer look at how this tool works.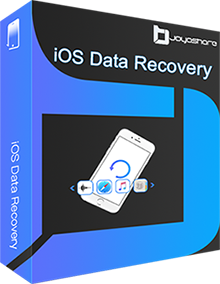 No data overwriting in the recovery process
Support retrieving 20+ types of data files
Support almost all models of iPhone, iPad and iPod with iOS 15
Have the ability to get data back from different situations
Step 1

Connect iPhone to Computer

Startup Joyoshare iPhone Data Recovery on your Mac or Windows PC. Choose the mode of "Recover from iDevice". Then connect your iPhone to a computer using an original USB cable.

Step 2

Select Voice Memos to Scan

Here select the data type "Voice Memos" and click on "Scan", the program will start to scan the connected phone for deleted data. The whole scanning process will take a while.

Step 3

Preview and Recover Deleted Voice Memos on iPhone

Let's get back to what you want. When the scanning has been finished, the recoverable voice memos will be listed on the screen. You should preview them in detail, tick the deleted ones and click "Recover" to save them on your computer.
Part 2. Recover Deleted Voice Memos from the Recently Deleted Folder
Within a few seconds, you can retrieve all the voice memos that were accidentally deleted in the Voice Memos app. It is because they aren't permanently deleted but instead stored in a Recently Deleted folder on your device. Luckily, you can retrieve them by following the instructions below:
Step 1. Open the Voice Memos app on your iPhone and tap on the chevron icon at the upper-left corner of the screen.
Step 2. Then you can see all the folders that you've created including the Recently Deleted folder that you need. Tap on it.
Step 3. Here, you can view all the recordings you deleted in the past 30 days. To access the selection menu, tap on "Edit" in the upper-right corner of the screen.
Step 4. Tap on "Recover" after selecting the voice memos you want to retrieve. Once you've received the additional promptly, confirm your actions.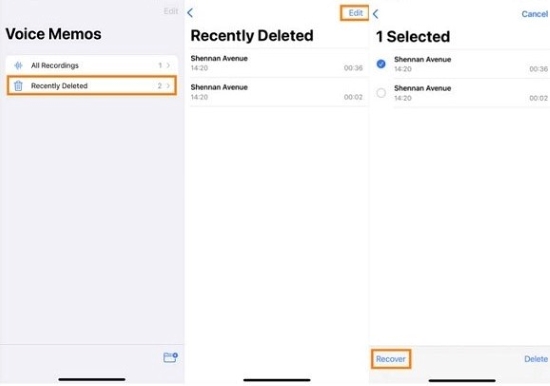 Part 3. Final Verdict
So, these are some easy instructions that can help you to know how to recover deleted voice memos on iPhone without backup. So, if you are a regular voice memo user, and often have other types of data recovery needs, proceed with the provided instructions and take a closer look at Joyoshare iPhone Data Recovery. The provided guidelines are easy to follow, and let you efficiently manage the lost data. But, if you still need help, do not hesitate to contact the support team and get a piece of expert advice.