Netflix, a streaming platform, provides thousands of TV shows and movies made by its own company. Stretching its tentacles from North America to East Asia, Netflix has produced popular series such as Sex Education, Stranger Things, Kingdom, etc. Although Netflix indeed allows users to download resources, it has an expiration time varying from 48 hours to 7 days. However, it doesn't mean that there is not a ray of hope to permanently save them. We can do screen recording on Netflix and preserve the recorded to local files on the computer and phones. Then we can play it or even cast it on any other devices. So here comes the question: how to screen record Netflix? We provide 8 solutions to aid you record on all devices.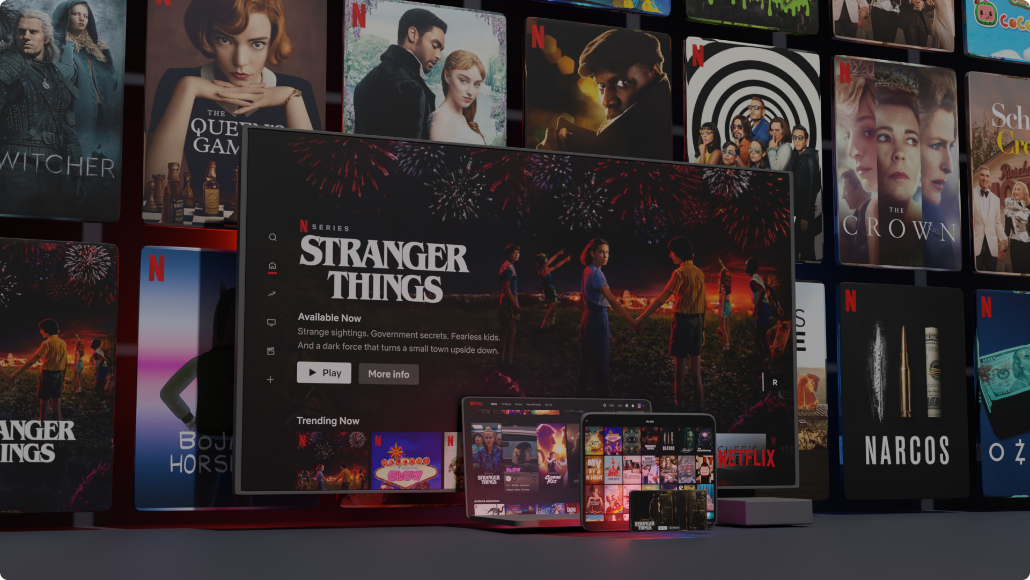 Part 1. How to Screen Record Netflix Without Black Screen
Maybe you have tried screen recording on Netflix before, and found out that it didn't keep a record of any plot but only left a black screen. It is because Netflix has built-in copy protection. When you access its content, it may block the signal. This is why every time you try to record something on it, it usually pays you back with a black screen. For resolving this problem, you need to use screen recording software or unselect "Use hardware acceleration when available" in your browser which you choose to visit Netflix.
Part 2. Screen Record Netflix on Computer
Here, you'll find the best options to record Netflix shows on the computer. No matter what your recording requirements are, you can pick up a suitable one from the lists below.
2.1 Joyoshare VidiKit
Joyoshare VidiKit - Screen Recorder is a powerful and comprehensive video processing software. Equipped with various functions such as video cutting, screen recording, video converting, video repairing, etc. Joyoshare VidiKit is more like a tool kit than a simple recorder. It provides a one-stop service to those people who would like to re-edit the recorded videos for operating within one software. No matter what kinds of video you are going to save - game live, online concerts, movies playing on the platform protected under DRM and so on, this toolkit could totally satisfy your needs. Similarly, about how to screen record on Netflix, Joyoshare VidiKit is capable of sharing its strength.
Key Features of Joyoshare VidiKit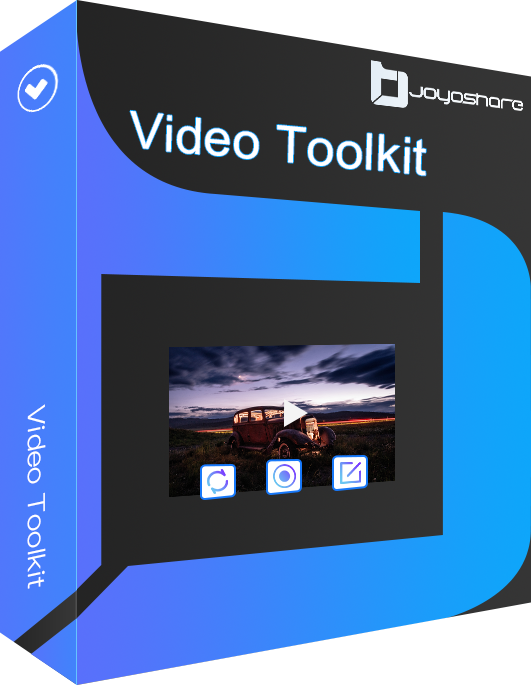 Available to Windows and Mac
Record from streaming video, Zoom, Microsoft Teams, etc.
Grab sound from microphone and system
Schedule task in advance to record screen
Trim videos, customize watermark, highlight clicks, etc.
Output captured videos in any format at 60fps 1080p
Step 1

Install Joyoshare VidiKit and Find the Target Video on Netflix

It's convenient to download Joyoshare VidiKit from the official website or by just clicking the download icon above. Once you launch this software, you can open it up and click Record. Then choose Screen Recorder. There will be a window popping up on the screen. Then you should select the movie you are going to record and pull up the play interface.

Step 2

Designate the Selection

On the pop-up window of Joyoshare screen recorder, Capture Area locates at the left side. Please click the + button in white and select the area you want to record on your screen. It's able to use your mouse to delimit the range, and can also input the specific number of width and height on the Capture Area box. In addition, the audio selection is in the middle part. You can turn the System Audio on while disabling Microphone to capture Netflix audio in high quality.

Step 3

Set Your Preferences

You can find a toothed gear button called Options for changing settings at the bottom right corner. Click it and the window expands. Then there show many options including output location, format, watermark, record time, cursor highlight and so on. Update those settings according to your preferences.

Step 4

Start Recording and Save it Locally

Start recording by clicking on the REC button over that tiny tooth gear. Please make sure that your movie has already begun to play, otherwise, you'll just get a stationary picture in the end. After the recording process has finished, you can preview the video by visiting the History list on the left side of the interface.
2.2 QuickTime Player
Can you screen record Netflix with a software which has already installed in your computer? The answer is yes. For Mac users, QuickTime is a built-in program which is superior to other third-party software on account of its convenience. To know how to record with QuickTime, procedures are as follows.
Step 1: Start running QuickTime. Please decide which film or TV shows you want to record in advance and pull out the target page.
Step 2: Go to "File" and find "New Screen Recording".
Step 3: Prepare the selections on the dropdown list, such as whether or now show the sound of an internal microphone or mouse clicks in the recording. Once you have recorded all the content you are willing to keep, just tap on the red circular button on the window above and then stop playing on Netflix. Then go to "File" and select "Save" to keep it locally.
2.3 Ezvid
Ezvid is a free screen recorder for Windows, which can be used to capture high-resolution Netflix programs with ease. It has a clear interface, allowing you to capture everything on your screen with ease. Also, it is equipped with a built-in editor and voice synthesis, enabling you to customize your recordings. And this recorder won't produce any watermark. Yet its drawbacks are relatively obvious. It has a maximum recording time of 45 minutes, and your recording files could only be uploaded on YouTube.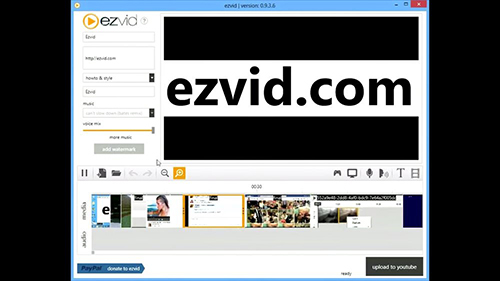 Step 1: Install Ezvid screen recorder on your computer. Then prepare the series or other shows on Netflix.
Step 2: Open the software and click Capture Screen at the bottom right. It will record your full screen by default. You can click on X icon to stop recording.
Step 3: Click Record Voice, you can add voiceover after recording. Last, you can preview the video by clicking the Play button.
2.4 ScreenRec
ScreenRec is a simple but powerful screen recording tool. It works well with Windows, Linux, and Mac. You can use it to record screen and webcam, capture system audio and microphone, and share videos online. Hence it is a smart choice for capturing your favorite shows on Netflix. The one fly in the ointment is that it lacks the editing feature. And you need to create an account to break the five-minute limited recording time.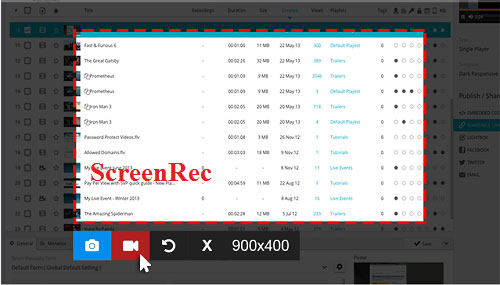 Step 1: Install ScreenRec on your computer and search for the content you want to record on Netflix.
Step 2: You can choose the recording area by pressing Alt + S keys. Then you could click Speaker or Microphone icon to determine the audio.
Step 3: Click Video Camera to create Netflix recordings. After recording, you'll get a URL of your video and you can share it as you wish.
2.5 Free Cam
Another suitable screen recording software for Netflix is Free Cam. It provides multiple features to help record your screen. One of its stunning features is that it supports recording the full screen, a partial screen, and a single window. What's more, you can use it to eliminate background noise and polish the audio with ease. Also, it is especially handy to share your videos on YouTube with a simple click. But the output and sharing formats are limited to WMV.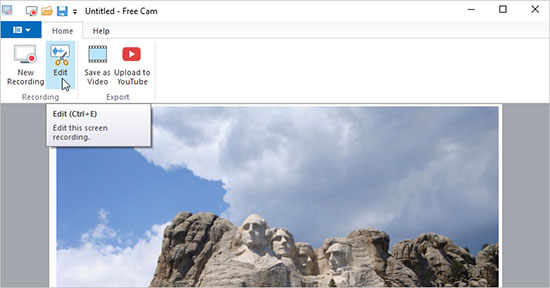 Step 1: Launch Free Cam on your Windows and click New Recording. Meanwhile, open Netflix and locate the program you'd like to record.
Step 2: Then you can select the recording area by dragging the border. Hit the red record button in the interface and the recorder will capture Netflix after 3 seconds.
Step 3: Hit Done button to end the recording. After recording, you can choose whether to save as videos or upload to YouTube.
Part 3. Screen Record Netflix Online
In addition to recording Netflix on your computer, you can also capture it online directly if prefer not to install anything. Apowersoft Free Online Screen Recorder performs pretty well in capturing browser activities, including streaming videos, live chat, and more. You can employ it to record Netflix with audio in high quality easily. One of the major conveniences of this online recorder is that it offers multiple recording modes that are tailored to your different needs. After recording, you can save videos to the local disk or cloud at will.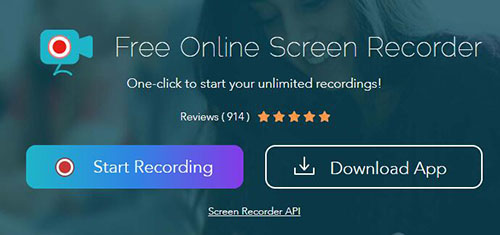 Step 1: Open this tool on your browser. At the same time, get the Netflix videos you'd like to record.
Step 2: Click Start Recording. You can select your capturing area by hitting the down arrow next to the Screen. Then you can turn the System Sound on with a simple click.
Step 3: Click Start Recording and choose the Netflix window. Then choose Share. Last, clicking Stop button will end the recording process.
Part 4. Comparison of Ways to Record Netflix
All recording tools we have listed above have their own pros and cons. If you are perplexed by these alternatives, the chart below might help you. It compares each of them in terms of important factors contributing to screen record on Netflix.
| | Joyoshare VidiKit | QuickTime Player | Ezvid | ScreenRec | Free Cam | Apowersoft Online Screen Recorder |
| --- | --- | --- | --- | --- | --- | --- |
| Compatibility | Windows & Mac | Mac | Windows | Windows & Linux & Mac | Windows | Online |
| Recording Mode | Screen, audio, game, window, webcam recording | Screen, audio recording | Screen, audio, game recording | Screen, webcam, audio recording | Screen, audio recording | Browser tab, window, screen, audio, webcam recording |
| Edit Feature | √ | √ | √ | × | √ | × |
| Schedule Recording | √ | × | × | × | × | × |
| Highest Resolution | 1080p/4K | 1080p | 1080p | 1080p/4K | 760p | 1080p/4K |
| Supported Output Format | Support almost all common formats | MOV | Only upload to YouTube | MP4 | WMV | WebM |
| Price | $15.95 | Free | Free | Free | Free | Free |
View all programs
Hide the table
Part 5. Screen Record Netflix on iPhone & Android
You can stream on Netflix from anywhere with your mobile devices as well. After downloading the Netflix app from App Store, it is convenient to binge a TV show anytime. If you would like to record certain shows on your mobile device, you can use the built-in screen recorder to quickly perform the operation..
For iPhone users: To record Netflix videos on your iPhone, you need to enable the Screen Recording feature. Head to Settings → Control Center → Screen Recording. Tap the red + icon to turn it on. Then you can swipe up to get to the Control Center and click the recording icon. Your iPhone will begin to record your screen activities at once. Just make sure that your favorite TV is streaming on your screen and that your device has plenty of power. Click Stop can end the process.

For Android users: It is similar for Android users to capture Netflix series or movies. You need to swipe down your screen and open the Control Panel. Then click the Recording icon to grab Netflix videos being streamed on your screen. After tapping the red recording icon, you can find the files in your Photos.
Part 6. Bonus Tip for Downloading Netflix Videos to Watch Offline
It is also feasible to download shows on Netflix for offline watching at any time. If you subscribe to an ad-free plan on Netflix, you can follow the steps below to download selected TV shows and movies on your mobile devices and Windows.
For Mobile Devices: Open the Netflix application and choose Downloads. Tap See What You Can Download or other similar option based on your device. Then you can select the content you want to record. Go to the description page of the show you like, tap Download or Download Season. But not all shows could be available to download. To watch your downloaded files, go to Downloads. Find the file and click Play.

For Windows 10 and Windows 11: Open Netflix application and hit Menu. After that, choose See What You Can Download or other similar option depending on your device. Find the show you want to record and enter its description page. If it's available to download, you can click Download button. After downloading, you can go to Menu → My Downloads. Then locate the show and select Play.
Part 7. FAQs about Screen Recording Netflix
Q1. Does Netflix allow screen recording?
A: You are allowed to screen record on Netflix if you comply with the copyright legal restrictions. In other words, you can record and view programs on Netflix for personal and non-commercial use. You are prohibited from distributing them in any way.
Q2. Can I use DVR to record from Netflix?
A: Unfortunately, Netflix has no DVR to support recording. You can record what you want with the help of recording tools in this article. Or you can download them in the app and watch them in time.
Q3. How do I record Netflix on my iPhone without black screen?
A: You can use the internal screen recording feature on your phone to record Netflix, which should avoid black screen. Another way is to download the content directly if the shows are available.
Q4. 4.Can I watch downloaded Netflix after subscription ends?
A: Generally, you are not allowed to watch downloaded files after your subscription ends. And your downloaded titles might turn into unknown data files.
Part 8. Conclusion
After we provide eight solutions with diverse useful tools for you to capture videos on this popular platform, do you know how to screen record Netflix now? I'm sure that you have already known how to do it and decided which tool you are going to use. No matter whether you want to view the content on computer, online, or on mobile devices, you can find the right solution here. Among all of them, Joyoshare VidiKit must be the best choice for people who pursue further editing. It's an integration of many kinds of the video processor. Why not download it right now and enjoy movies on Netflix with high quality? Just need one click!