Netflix, a streaming platform, provides thousands of TV shows and movies made by its own company. Stretching its tentacles from North America to East Asia, Netflix has produced popular series such as Sex Education, Stranger Things, Kingdom, etc. Audiences continue to increase especially during the epidemic. Sometimes, after a long day, we just want to sit down and watch the series on Netflix with our family on a relatively big screen. Although Netflix indeed allows users to download resources on it, but only for smartphones, once you want to download TV shows and movies from Netflix to your computer or hard driver, the path is blocked. However, it doesn't mean that there is not a ray of hope. We can do screen recording on Netflix and save the recorded to local files on the computer. Then we can play it or even cast it on any other devices.
So here comes the question: how to screen record Netflix? We provide two solutions – Joyoshare VidiKit and QuickTime. Maybe you have tried screen recording on Netflix before, and found out that it didn't keep a record of any plot but only left a black screen, we will explain why this happens and how to deal with it.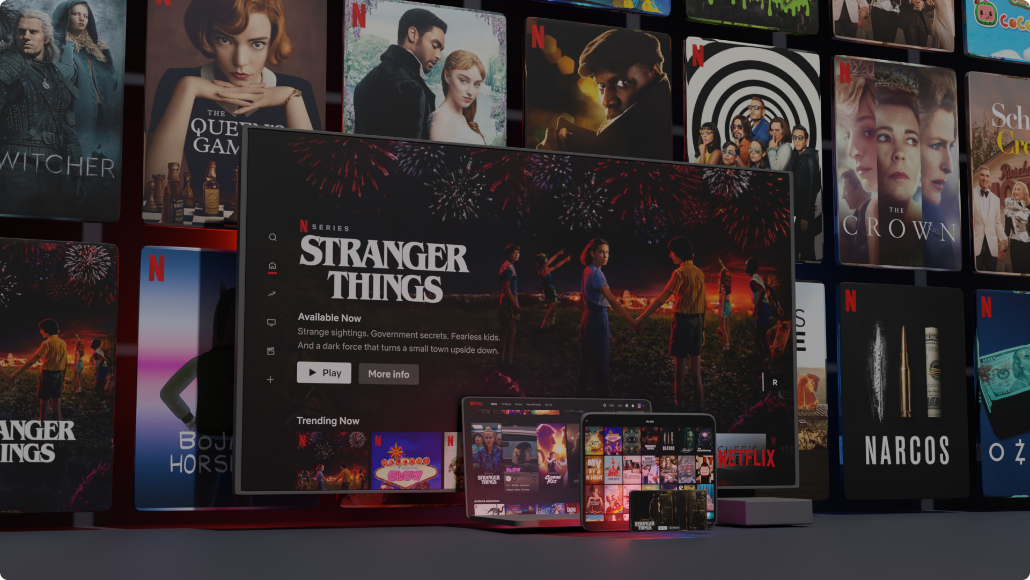 Part 1. How to Screen Record Netflix Without Black Screen
Sometimes you may want to ask why can't I screen record Netflix? Why is there always a black screen? Netflix streamed the audio now with multi or dual-tuned and when the signal is not rejoined, it blacks the screen out. This is why every time you try to record something on it, it usually pays you back with a black screen. For resolving this problem, you need to use screen recording software like Joyoshare VidiKit and QuickTime or unselect "Use hardware acceleration when available" in your browser which you choose to visit Netflix.
Part 2. Screen Record Netflix by Joyoshare VidiKit
Joyoshare VidiKit - Screen Recorder is a powerful and comprehensive video processing software. Equipped with various functions such as video cutting, screen recording, video converting, video repairing, etc, Joyoshare VidiKit is more like a tool kit than a simple recorder. It provides a one-stop service to those people who would like to re-edit the recorded videos for operating within one software. No matter what kinds of video you are going to save -- game live, online concerts, movies playing on the platform protected under DRM and so on, this toolkit could totally satisfy your needs. Similarly, about how to screen record on Netflix, Joyoshare VidiKit is capable of sharing its strength. Here come the steps.
Key Features of Joyoshare VidiKit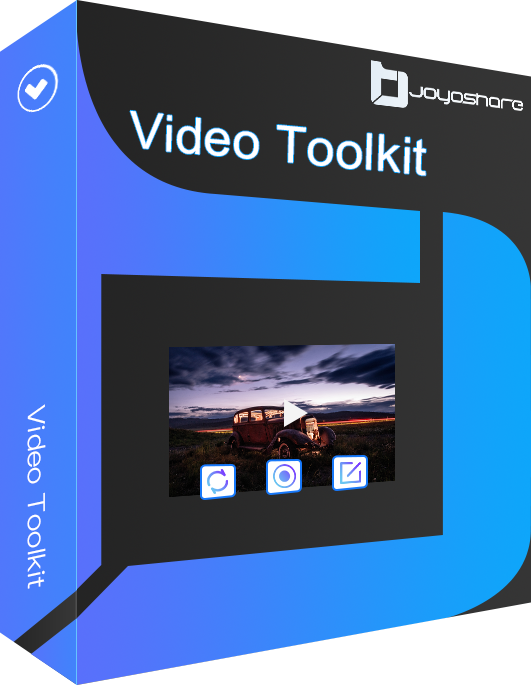 Available to Windows and Mac
Record from Google Hangouts, Zoom, Microsoft Teams, etc.
Grab sound from microphone and system
Schedule task in advance to record screen
Trim videos, customize watermark, highlight clicks, etc.
Output captured videos in any format at 60fps 1080p
Step 1

Install Joyoshare VidiKit and find out the target video on Netflix

It's convenient to download Joyoshare VidiKit from the official website or by just clicking the download icon above. Once you launch this software, there will be a window popping up on the screen like the screenshot attached here. Then you should select the movie you are going to record and pull up the play interface.

Step 2

Designate the selection

On the pop-up window of Joyoshare Screen Recorder, Capture Area locates at the left side. Please press the Add button in white and select the area you want to record on your screen. It's able to use your mouse to delimit the range, and can also input the specific number of width and height on the Capture Area box.

Step 3

Set you preferences

You can find a toothed gear button for changing settings at the bottom right corner, . Click it and the window expands. Then there show many options including output location, format, watermark, record time, cursor highlight and so on. Update those settings according to your preferences.

Step 4

Start recording and save it locally

Start recording by tapping on the REC button over that tiny tooth gear. Please make sure that your movie has already begun to play, otherwise, you'll just get a stationary picture in the end. After the recording process has finished, you can preview the video by visiting a list on the left side of the interface.

Part 3. Screen Record Netflix with QuickTime

Can you screen record Netflix with a software which has already installed in your computer? The answer is yes. For Mac users, QuickTime is a built-in program which is superior to other third-party software on account of its convenience. Therefore, windows users still need to download it beforehand. To know how to record with QuickTime, procedures are as follows.

Step 1: Launch QuickTime and open Netflix

Start running QuickTime. Please decide which film or TV shows you want to record in advance and pull out the target page.

Step 2: Start recording by clicking "New Screen Recording"

Go to "File" and find "New Screen Recording".

Step 3: Stop recording and save the file on computer

Prepare the selections on the dropdown list, such as whether or now show the sound of an internal microphone or mouse clicks in the recording. Once you have recorded all the content you are willing to keep, just tap on the red circular button on the window above and then stop playing on Netflix. Then go to "File" and select "Save" to keep it locally.

Part 4. Conclusion

After we provide two solutions with two useful tools for you to capture videos on this popular platform, can you screen record on Netflix now? I'm sure that you have already known how to do it and decided which tool you are going to use. QuickTime wins in its convenience because it has been installed inside Mac in advance. While Joyoshare VidiKit must be the best choice for people who pursue further editing. It's an integration of many kinds of the video processor. Why not download it right now and enjoy movies on Netflix with high quality? Just need one click!