World of Warships is a multiplayer online game that can be played on Windows, Mac, iOS, Android, PlayStation 4, and Xbox One platforms. It is developed and published by Wargaming. In this game, a player can combat other players randomly or team up with others to fight with the enemies. As the battle is explosive, you may want to record the exciting moment. Here will show you how to record World of Warships Gameplay on different platforms.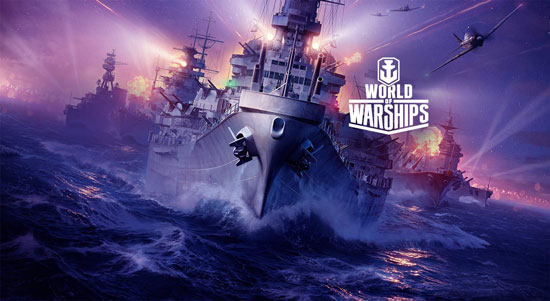 Part 1. How to Record World of Warships Gameplay on Computer
Joyoshare VidiKit - Screen Recorder is a comprehensive tool, which can be run both on Mac and Windows computers. It records every action on your computer screen with or without sound. Thus, you can use it to capture World of Warships, CSGO, LOL, PUBG, etc. with ease. Besides, you can save the recordings of WoWS gameplay in diverse formats, such as MOV, MP4, AVI, FLV, WebM, etc. Then you can send or upload the video to the iPad, iPhone, Galaxy S8, Apple TV, Facebook, YouTube, and so on. Apart from that, this gameplay recorder allows you to capture the audio from the microphone so that you can record a voice over to explain the gameplay. Capturing gameplay in full screen or partial screen is available.
Key Features of Joyoshare VidiKit: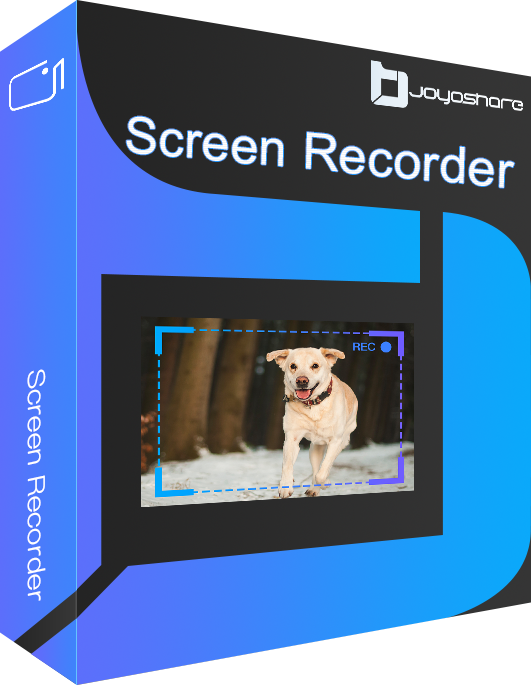 Record gameplay at 60fps, like WoWS , in high quality
Save recordings to MP4, MKV, 4K video, etc.
Add watermark, highlight cursor, preset recording time
Reset codec, quality, bit rate, frame rate, resolution
Record system sound or add game narration through dubbing
Step 1

Run Joyoshare WoWS Screen Recorder

First of all, install the program and get it running on your Mac or Windows computer. Open "Screen Recorder" and Select "Record video and audio" mode to capture gameplay. You can turn on or off the "System Audio" and "Microphone Audio" according to your intention. Then open World of Warships on your desktop and get ready to play it.

Step 2

Confirm the further settings

Find the "options" button at the lower-right corner of the interface. Click it. Then the perdue tab with "Basic record options" "Record time options" and "Cursor options" will appear. You can change the storage path, convert the recordings in other formats, customize shortcut keys, preset a recording task, and hide or show the cursor with effect. When you change the format, you can click the small gear icon at the top right corner to alter the codec, bit rate, quality, resolution, and frame rate.

Step 3

Select recording area

Press the "Select Area" option to adjust the capture area. Once you click the "+" icon, a red frame will show up. You can drag it to resize the recording area. Also, inputting value or choosing the resolution ratio from the drop-down list is doable.

Step 4

Record World of Warships gameplay

Gently hit on the "REC" button to start capturing WoWS gameplay. The process will begin after a 3-second countdown and the interface of Joyoshare VidiKit will minimize. Then you will see a small toolbar. You can click "scissors" to trim the unnecessary section. Also, tap on the "Pause" button to skip the unwanted part. The "History" window with recordings will display once you tap the "Stop" button.
Part 2. How to Record World of Warships Gameplay on Android
To record WoWS on Android phone, you need to install a third-party screen recorder on your phone. AZ Screen Recorder is a good App to capture screen on Android phone. It can record gameplay in high quality with sound.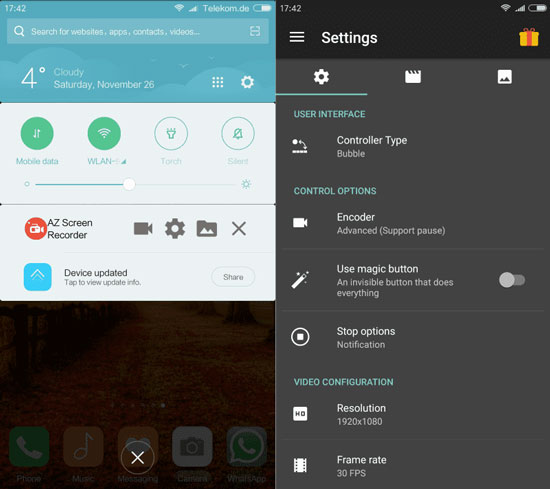 Step 1: Download and install AZ Screen Recorder on your Android phone. The launch it;
Step 2: Press the gear icon to customize recording settings, such as resolution, frame rate, and bit rate. Then touch and press the "Back" button to return to the home screen;
Step 3: Open World of Warships. Tap the red camera icon in AZ. The recording process will begin;
Step 4: Pull down the notification bar and press the "Stop" button when you finish the recording.
Part 3. How to Record World of Warships Gameplay on iPhone
If you are an iPhone user, you may know that iPhone with iOS 11 or later has a built-in screen recorder. You can use it to record WoWS when you play the game on the iPhone. The following guide will show you how to record battles in World of Warships on iPhone without downloading other apps.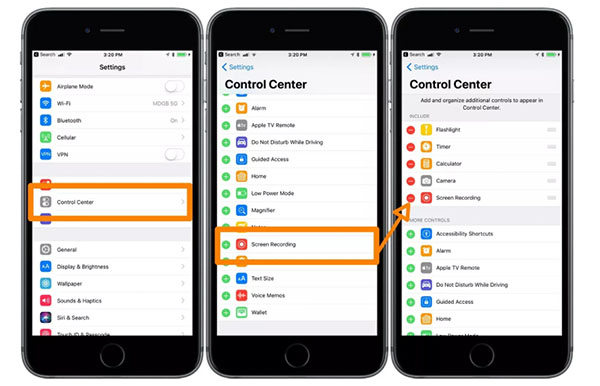 Step 1: Go to Settings > Control Center > Customize Controls, then tap the + icon next to the "Screen Recording" option. Launch WoWS on your phone;
Step 2: To bring out the recorder, you need to swipe up from the bottom edge. However, if you are using iPhone X or later models with iOS 12 or later, swipe down from the upper-right corner of the screen;
Step 3: Touch the gray record icon and tap Microphone. Press "Start Recording";
Step 4: Go back to the "Control Center" and press the red record icon to stop recording. Finally, you can find your screen recording at the "Photos".
Part 4. FAQs about World of Warships Replay:
1

How to record a replay in World of Warships?

Generally, World of Warships records the replays by default and usually saves replays of the last 30 battles that you played. All the files will be stored in your local Replays folder with .wowsreplay extension. If you cannot record replays, you will have to enable it in the preferences.xml file by checking out our following guide:

Step 1: Turn off your game client;
Step 2: Go to your game folder and save a reserve copy of preferences.xml file;
Step 3: Use a text editor on your computer to open preferences.xml file;
Step 4: Head to the bottom of the file and stop at "scriptsPreferences" string;
Step 5: Set "True" to "isReplayEnabled" and "30" to "ReplayCameraUpdate";
Step 6: Confirm and save all changes you made;
Step 7: Run World of Warships and now you can get the recorded replays in the game folder.

2

How to turn off recording replay?

Actually, turning off the replaying function in World of Warships is similar to enable it. You just need to set "false" to "isReplayEnabled" and "0" to "ReplayCameraUpdate" in the preferences.xml file.

3

How can I watch recorded replays?

You can watch replays in World of Warships itself. To do it, you should find a target replay in the game folder, left-click the file twice and check "Always use this app to open .wowsreplay files". Press on "More apps" to scroll down and hit "Look for another app on this PC". Navigate yourself to the local path of WorldOfWarships.exe file, simply choose it and click on "Open" to play a replay.