Q:"How can I record TV shows without a DVR?" - From Quora
The advent of television has a huge impact on our lives as well. People used to apply digital video recorders to record TV shows, but the trend has changed now. As more and more people find the process complex and confusing, they begin to look for how to record TV shows without a DVR. Fortunately, there are many simple and practical methods, from both software and hardware sides, that can be used to record and save your favorite shows and programs, easily keeping them in your video library.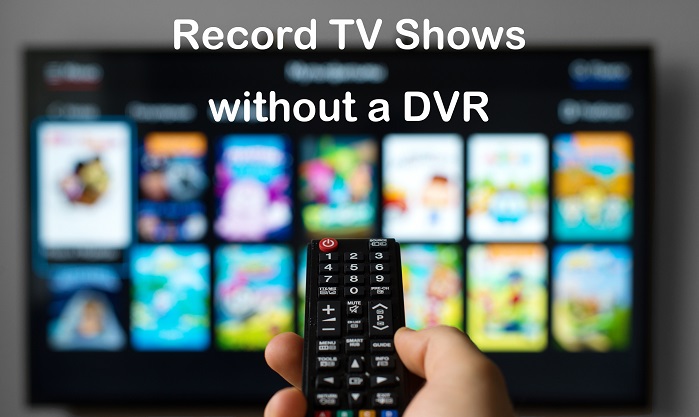 What Is a DVR?
DVR stands for digital video recorder, which is an electronic device that has the ability to record and store videos, such as movies, TV shows and programs, in a digital format to your local devices, like USB flash drive, SSD, disk drive and SD card. Nowadays, the term of cloud DVR is also common and popular. It refers to a DVR with cloud feature offered by service provider, to help record and upload your videos to the cloud on a remote server, and as a result, you can easily access to it on any other devices. Currently, there are many streaming platforms, for instance, Netflix, Hulu, Disney Plus, HBO, etc. that provide live TVs with cloud DVR feature, which however, you should note, come with subscription fee added to your TV bill and are disable to record on-demand TV shows.
Every user is entitled to set up DVR to record desired content when they air. Generally speaking, a DVR has multiple tuners to let us record different channels at the same time. Also, it's available to record just new episodes in an automatical way while the old stored videos can be deleted to save more space for better management.
Part 1. Best Way to Record TV Shows without DVR - Joyoshare VidiKit
With Joyoshare VidiKit (originated from Joyoshare Screen Recorder), you can record a TV show on Windows and Mac in the easiest way. You can save videos in HD or 4K quality with no watermark. After opening the TV show on your computer, you can choose a recording area of any screen size. Lag-free videos of different formats like MP4, MOV, FLV, MPEG, M4V, WebM, AVI, MKV, etc. will be created without breaking a sweat. You can also add a voiceover, adjust video and audio parameters, insert a personal watermark into movies, set the start/end time of your recording, and more.
Key Features of Joyoshare VidiKit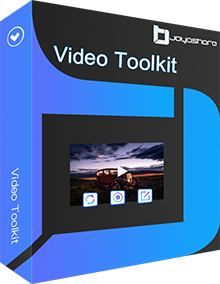 Record the entire desktop screen or select a partial screen to record
Record live TV with system audio and voice narrations in high quality
Save the captured TV shows to 4K Video, HD Video, Web Video, and more
Adjust the video and audio codec, bitrate, frame rate, resolution, etc.
Stylize the recording process and customize the captured videos
Record on YouTube TV, Philo, Steam, laptops, and other various platforms
Step 1

Start the App and Launch Screen Recorder

To begin with, connect your TV receiver to your computer. A TV tuner, such as a USB port, will be helpful, which will enable you to connect a TV signal to your computer to record TV. Then run Joyoshare VidiKit on your PC/Mac and click the "Record" tab to launch the screen recorder. Press the button if you plan to record videos with audio.

Step 2

Grab an Area to Record

Now you can open the TV show you want to record, then tap the "+" icon. You can easily find it on the left side of the main screen. After that, drag the edges of the capture frame inwards or outwards to set a recording area. Alternatively, click the triangle icon nearby to select from a standard resolution. You can also enter the frame dimensions and lock the aspect ratio.

Step 3

Customize Recording Settings

Simple click the gear icon near the "REC" button and you will find more custom options available. To give an example, you can tap the "Format" button to select your output format and adjust its parameters. To make your recording experience more enjoyable, you can choose to change shortcut keys and create a scheduled recording task. Other flexible features include adding a watermark to recorded TV shows, highlighting mouse clicks, and more. If you want to add voice narrations, you can click the "Microphone" icon and choose your input source.

Step 4

Record Shows on TV without DVR

If everything looks great, tap the "REC" button to start capturing your favorite TV show without a DVR. A three-second countdown will begin and after that, you can hit on the "Cut" button on it to skip any unwanted content and the "Pause" button to create several wonderful video clips. Finally, press the "Stop" button to finish recording the TV show on your PC or Mac.

Step 5

Edit Saved TV Shows

The History window will show up automatically the moment you stop recording TV shows on computer. Here you will be able to use the inbuilt media player to play your videos and audio smoothly. Also, you can rename your files one by one and click the "Edit" icon to touch up all your recordings.
Part 2. Record TV Shows without DVR - USB Stick
It is surprising that almost every TV model comes with PVR software that is able to convert your TV to a DVR/PVR. You can check whether there is a USB slot in the back of your TV. If the answer is yes, then congratulations, because it means that you can use a simple USB stick to record TV shows now. With the help of an external USB drive, you won't need a VCR or video cassette to record TV shows anymore. Once you have connected your USB HDD to your TV, remember to check the TV manual to see if the PVR settings are available within the menu functions of your TV set. Most USB memory sticks have large storage space, so it would be easy for you to save TV shows for offline watching.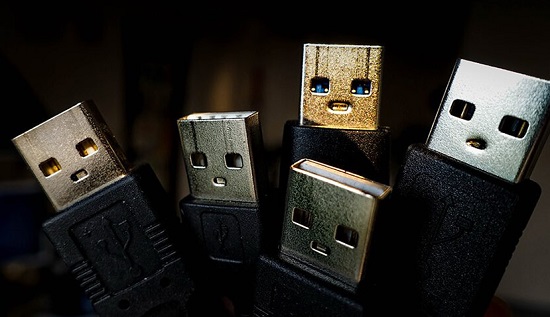 Step 1: Get the USB HDD you like and connect it to a USB port at the back of your TV;
Step 2: Some TV models will identify your USB HDD automatically and require you to format it, or you can go to the menu and then select Format HDD to remove all the data;
Step 3: Now you can use the remote control to start to record TV shows without a DVR, and the recording button can also be used to schedule your recording task; more detailed recording steps will be found in a TV user manual.
Part 3. Record TV Shows without DVR - Windows Media Center
You may have rarely heard of Windows Media Player, but as a matter of fact, it is a powerful and reliable utility included in some editions of Windows 7. It allows you to watch and record your favorite TV shows right on your PC, play DVDs or CDs, and see slide shows of your pictures. You are able to connect your computer to an HDTV and then use a Media Center remote to control all the action with ease. To do so, you will need a TV signal and a compatible TV tuner device as well.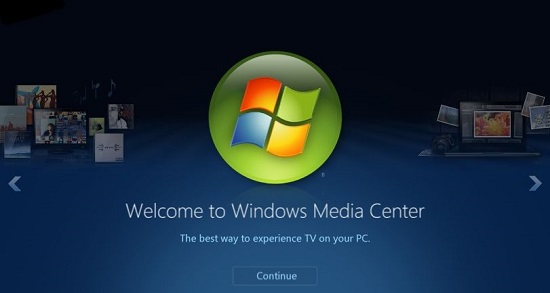 Step 1: Go to Start > All Programs to open the Windows Media Center on your computer, then double click TV on the main menu of the Media Center;
Step 2: Tap the "Guide" button on your Media Center remote so that you can see your online TV guide, and here you will be able to freely choose which TV program to record;
Step 3: Next, tap the Enter key to display the info of your TV show, and you can click the Record button to save the TV show, press the "Record Series" button to save all episodes of your TV show; press the Do Not Record button at any time to stop recording.
Part 4. How to Record TV Shows without a DVR - MediaPortal
MediaPortal is a free open-source media center software, which makes your PC become a comprehensive media solution. MediaPortal can do a number of things. For example, it will enable you to watch and record live TV like a TiVo for free, play DVDs and movies, create a slideshow, stream TV to any PC connected to your network, enjoy music and radio, and more. Using MediaPortal to record TV shows without DVR is super fast and easy.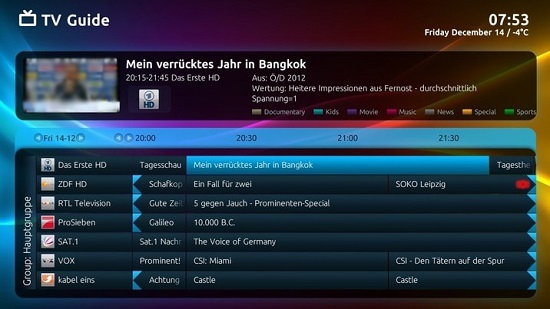 Step 1: You can specify the save path of your recordings in advance, and to do so, you need to go to Configuration > TV-Server > Recording;
Step 2: To record TV shows, you can simply press the record button on your MediaPortal remote or press the R key;
Step 3: If you are watching a TV show, you can go to the menu and select Record Now, and after that, you will be allowed to record the current program; if you choose to start an endless recording, then you need to manually stop;
Step 4: You can also select many options for your recordings in the Upcoming episodes or the Program Info screen.
Part 5. How to Record Shows on TV without DVR - NextPVR
NextPVR is a cross-platform video recorder. It supports Windows, Mac, Linux, and Docker and most devices like DVB, DMB-T, SAT>IP, HDPVR, and more. NextPVR makes it easy and fast to record TV shows. Other powerful features like web scheduling, series recordings, Kodi integration, etc. are available as well. With an easy-to-understand user interface, you will undoubtedly be able to record your favorite TV shows without any hassle.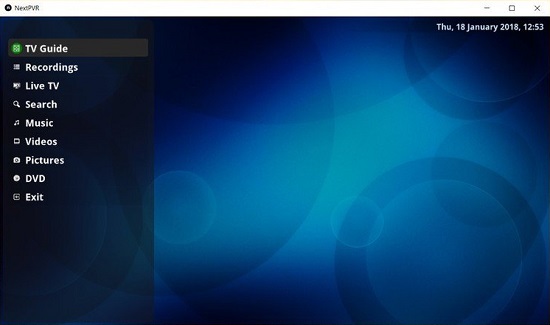 Step 1: Install and launch NextPVR on your computer, then open Settings and click the Recording tab on the left side of the screen;
Step 2: Go to the top of the screen now and select Man-REC, and here you will be able to gain access to many recording types, such as "Record Once", "Record Daily", "Record Weekly", etc.
Step 3: In the Manual Recording window, you can begin to set up a series of configuration options, such as channel, name, date, start time, end time, pre-padding, post-padding, and more.
Conclusion
It is essential to learn how to record TV shows without a DVR so that you can enjoy them at a convenient time. In this article, we have introduced the 5 commonly used ways for you. However, sometimes you may find the media center software clumsy and the procedure challenging. So Joyoshare VidiKit (originated from Joyoshare Screen Recorder) can be an optimal choice as it simplifies the entire recording process. You are free to use it to record TV shows in extremely high quality and save them in any format.